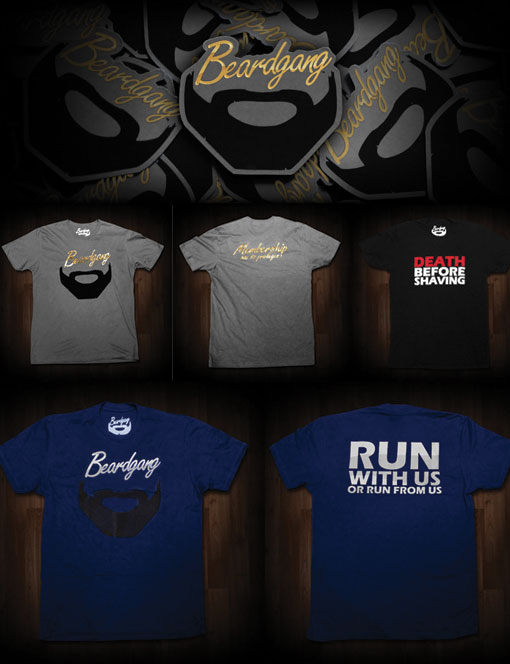 We've been searching for fun ideas for Father's Day. Since beards seem to be the hottest guy trend these day, and if your hubby or dad has one, why not have some fun with it? Enter Beardgang. They've got a great line of T's with some of the funniest lines around. Although if you've got a bearded one in your family, you know they take it very seriously.
Our favorites are "Death Before Shaving" because there's only one way in (growing a beard) and only one way out (shaving your beard). Of course, the Beardgang wasn't designed to instill fear, it just so happened to be the outcome, so guys can also show their affiliation with the Run "Run With Us Or Run From Us" t-shirt. Handsomely priced at $36 each.
Finally, like any exclusive club, being a member of the Beardgang has it's privileges. There's even a t-shirt with a velvet flocked beard on the front with metallic gold foil print. For $44, your guy can proudly show his affiliation. To grab any one of these, in time for next Sunday, or just for that special guy, friend or relative, go to Beardgang.com
Apparently, membership has its privileges.
NJ, The Brunette