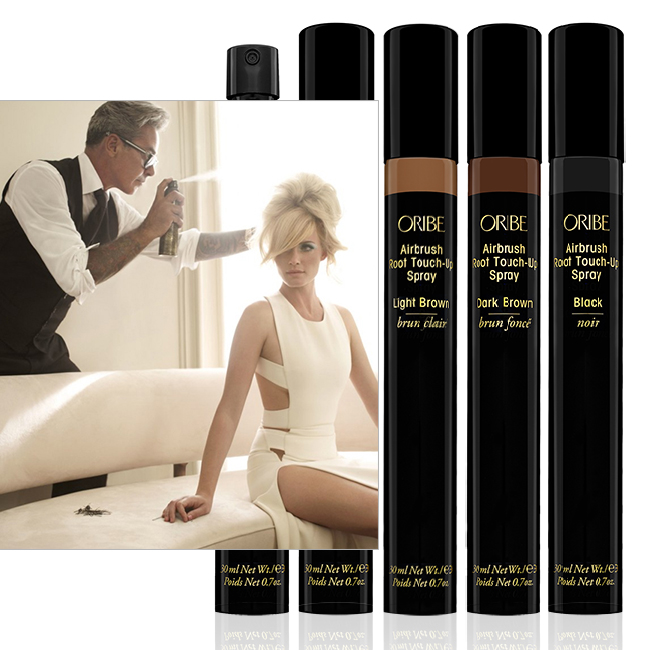 Something to hide? Your answer is probably yes because 60% of women color their hair, and for us gals who are in between getting our color done, we're always looking for a solution for what I call those pesky "highlights" or greys. I readily admit I hadn't found a great solution and then days ago LA go-to hair stylist James Kendall of the James Kendall Salon in Beverly Hills gifted me the new Oribe Airbrush Root Touch-up Spray and asked me to test it. I was already a big Oribe fan and addicted to his dry texturing hair spray (who isn't along with every celeb?) but I was excited and a bit skeptical at the same time to try the root touch-up. No one has really made it totally work before.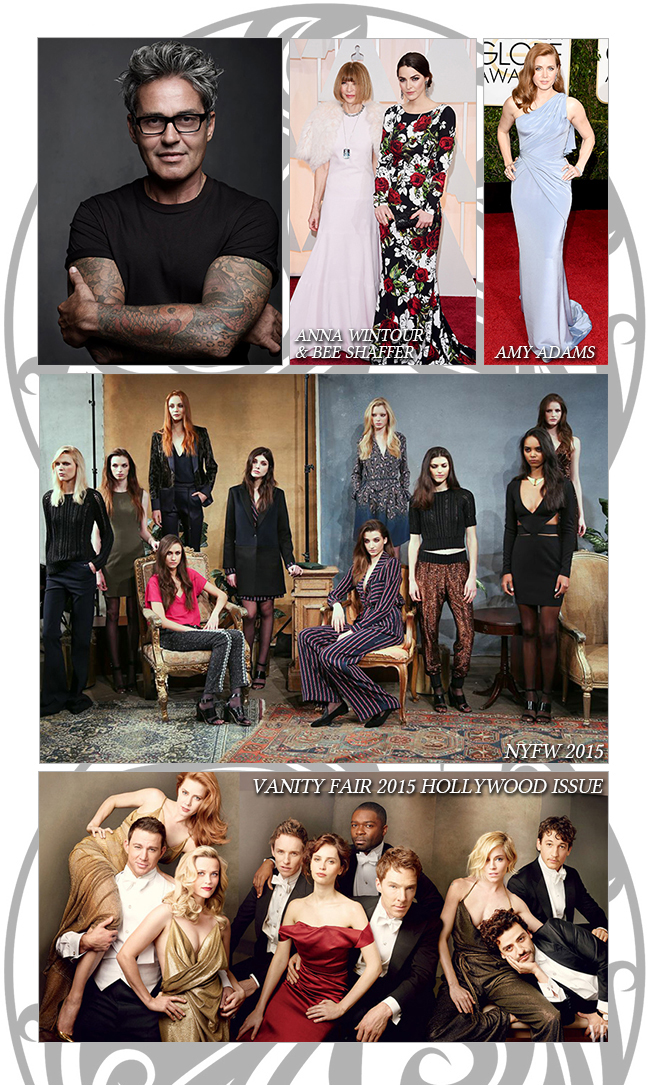 But I thought, "Geeze, it's Oribe (and yeah that's just a small slice of some of his great work above) he really does know what he's doing, plus he's an award-winning product genius. I'm gushing. So his latest invention quite simply instantly covers regrowth or can revive highlights between appointments. It comes in five shades including blonde, red, light brown, dark brown and black. So he's got you covered even if you switch hair color.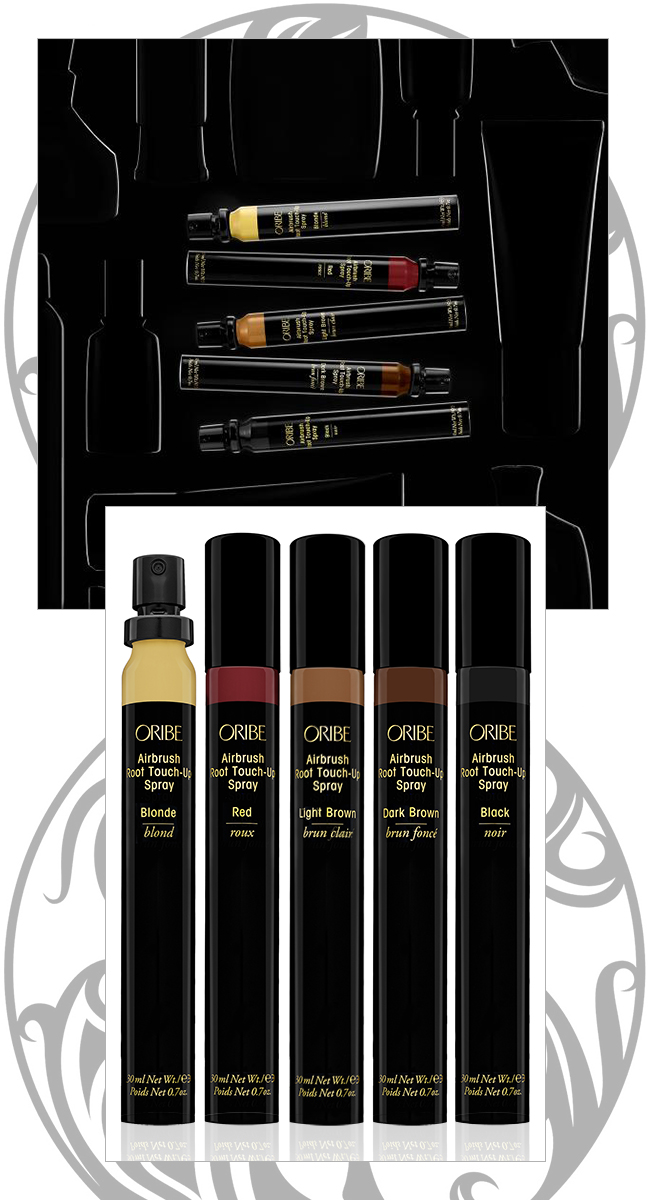 Now for the Nitty Gritty.
How It Works: Just select the right color for your roots and spray. It instantly covers greys and roots or revives highlights between appointments. The reason it works so well is the microfine pigments blend seamlessly with your natural shade when—and where—you need it. The quick-drying powder formula also absorbs dirt and oil to refresh hair.
To Use: Shake well. Lightly spray on roots to instantly conceal. Let set. We'll never tell.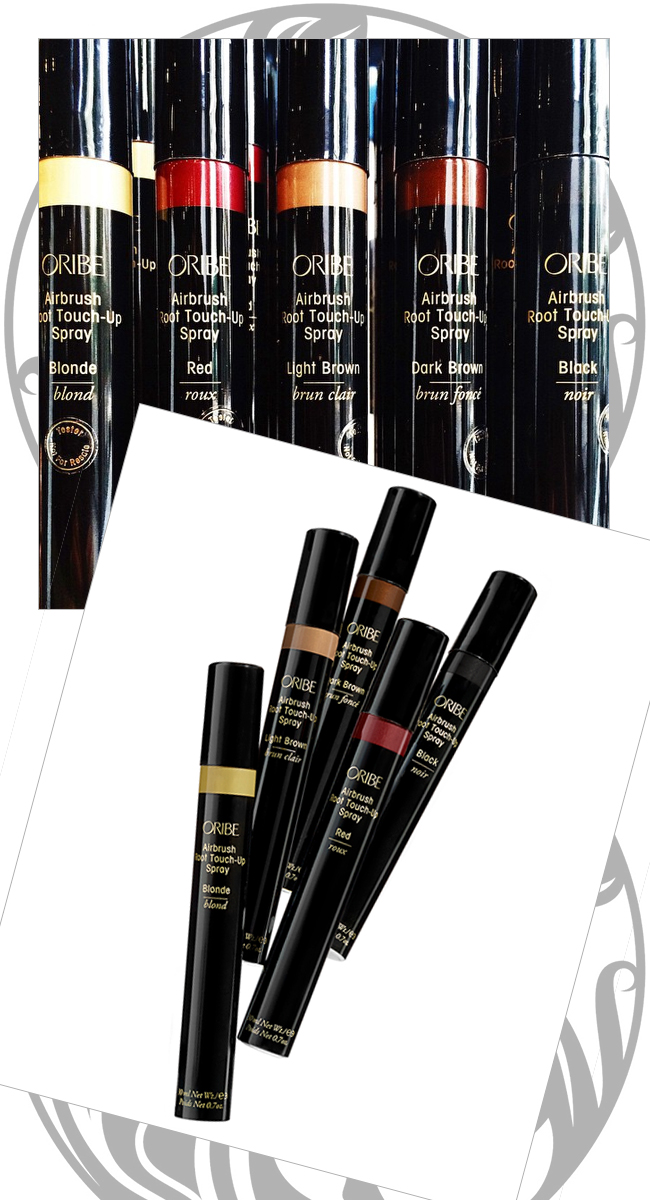 The slender spray canisters are also super good looking and can slip into your hand bag in a very discreet way. I already did it the other day. When you're busy it's not easy to fit in a color appointment so it literally helps you stretch time between appointments and save money.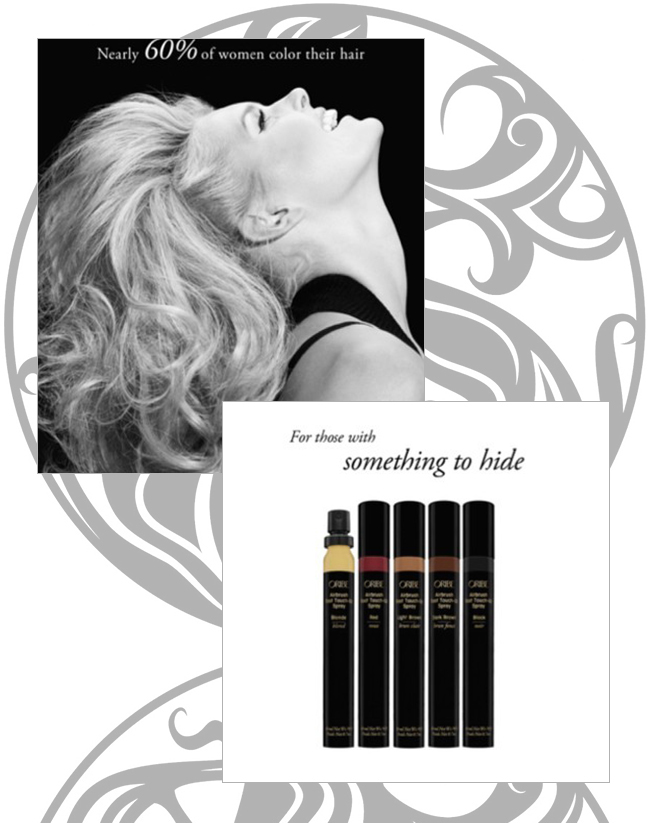 It's just $29 per can and you can find it at most high-end salons, online at Oribe, or walk-in to the James Kendall Salon on Brighton Way in Beverly Hills.
And yeah, that's the same salon where Kylie Jenner launched her Kylie Kouture Hair Extension Line. Life just got a whole lot easier.

With Love From Beverly Hills,
NJ Goldston, The Brunette