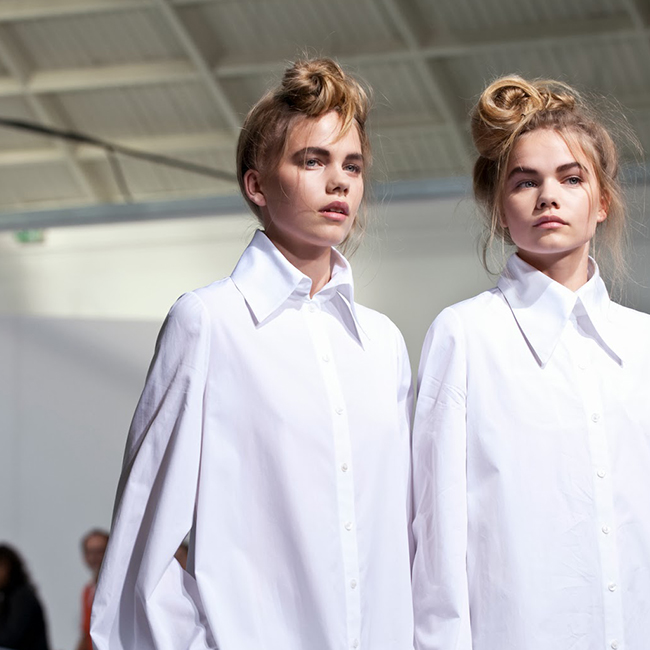 Something else goes on during Paris Fashion Week. Buyers run around like crazy to designer's ateliers or showrooms and go through all the collections to make their Spring Summer 15 buys. Our very own Bri Holloway was out and about in Paris these last few days combing through all the collections to find the true gems. Here's a sneak peak at some exciting things we'll be featuring next Spring. Yes. That's how long everyone has to plan in advance for us to all look great. Plus you can see the process from glamorous to not.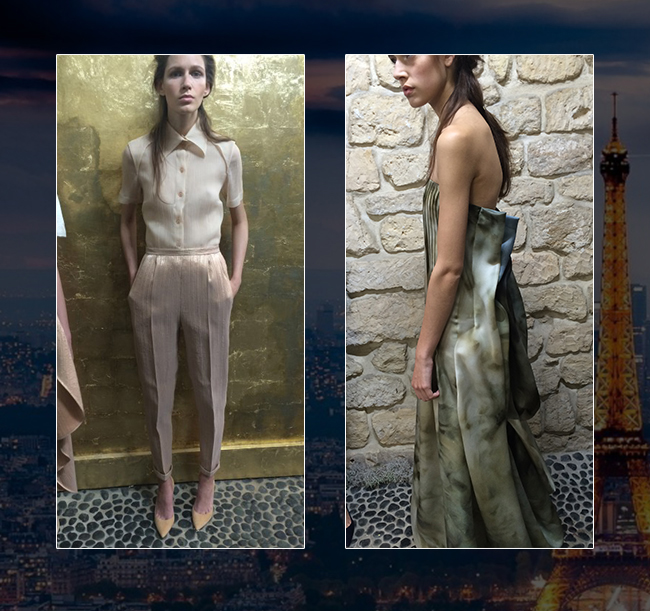 Bri discovered this up and coming collection from the young American designer Audra Danielle Noyes who works and resides in Pairs. Her unique background includes having spent time learning the inner workings of French luxury fashion at Jeanne Lanvin and John Galliano. She recently launched her own self-named brand, AUDRA. We think it's very fresh and you're going to being seeing lots more about her. Direct from Paris, click here, to discover more of her collection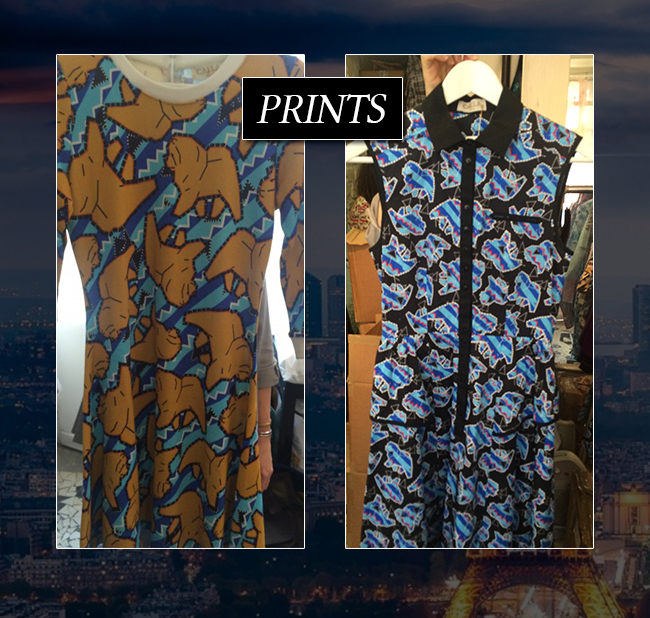 Unusual prints are still going strong for spring.
Delicate jewelry for SS 15 was everywhere with layering, pearls, and the single earring still very much on-trend.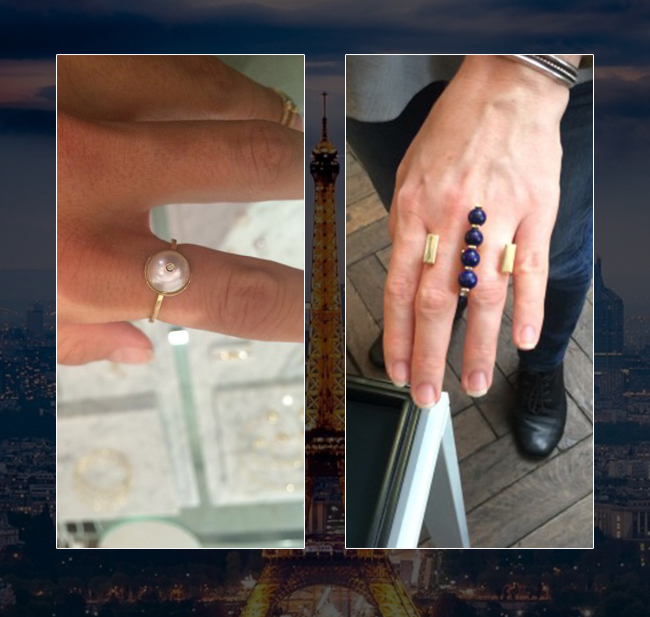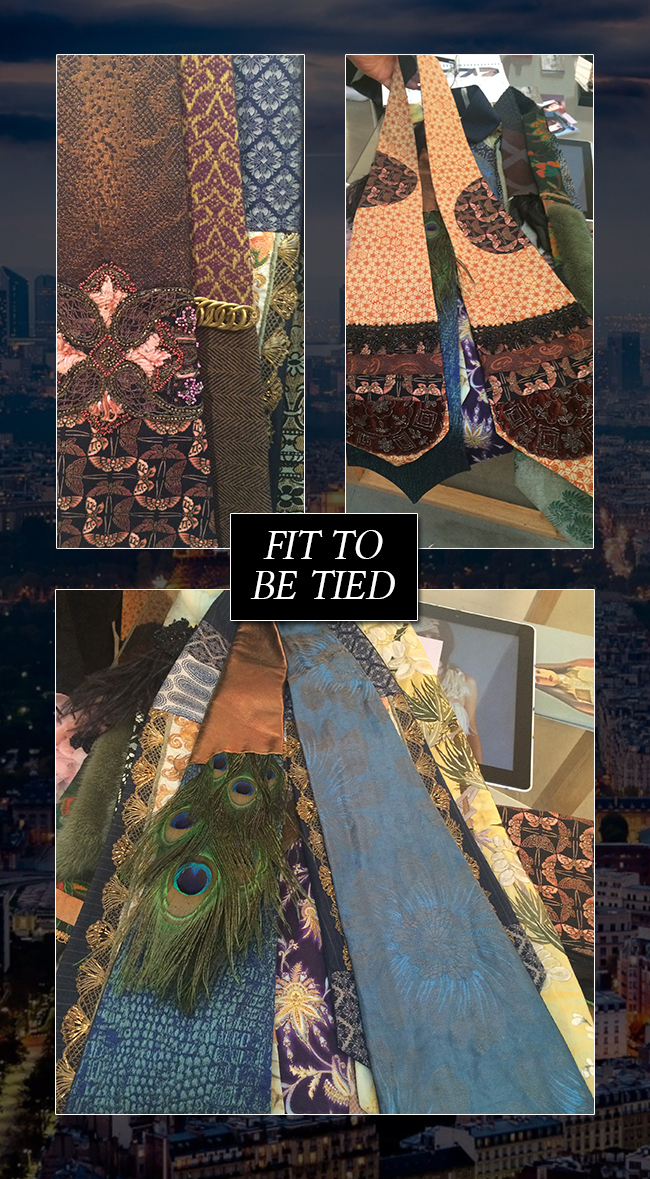 Rumor has it that ties may be a trend for next spring. Will you or won't you? I'm not sure about this one or maybe it's the return of 'Annie Hall'.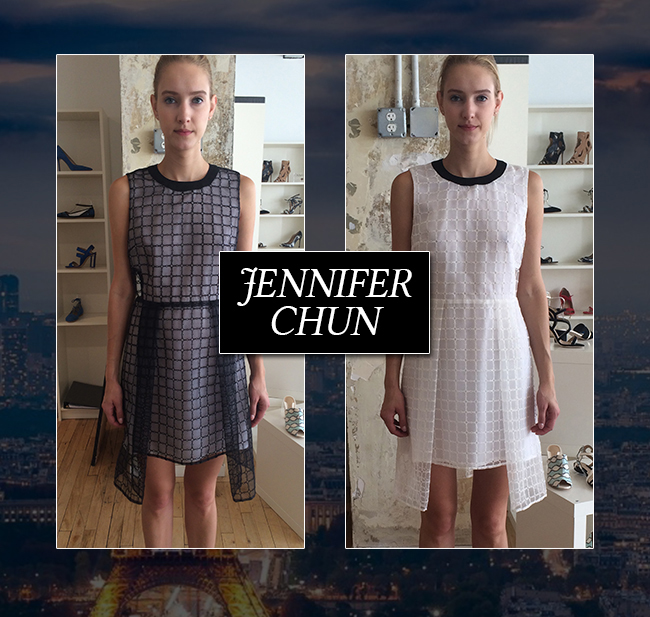 Her dresses are a breathe of fresh air. Love them along with this "GALS" sweatshirt below from a new designer. Who can resist a little girl power?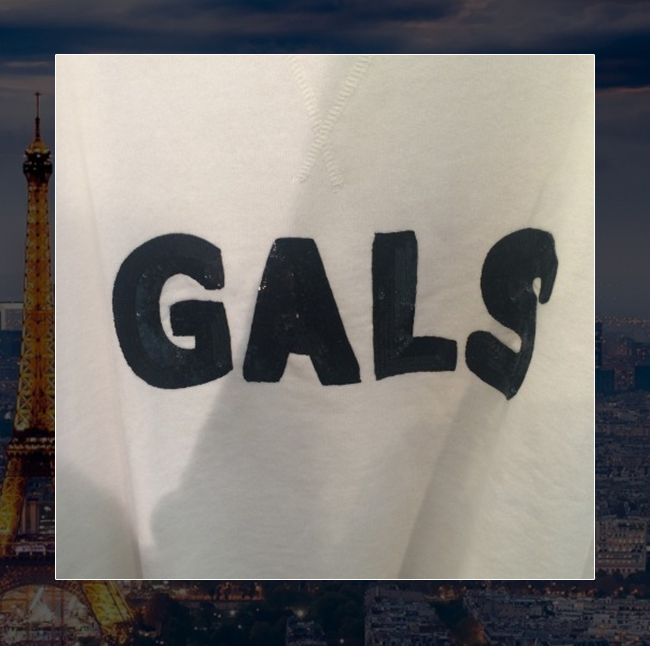 xo
NJ Goldston, The Brunette