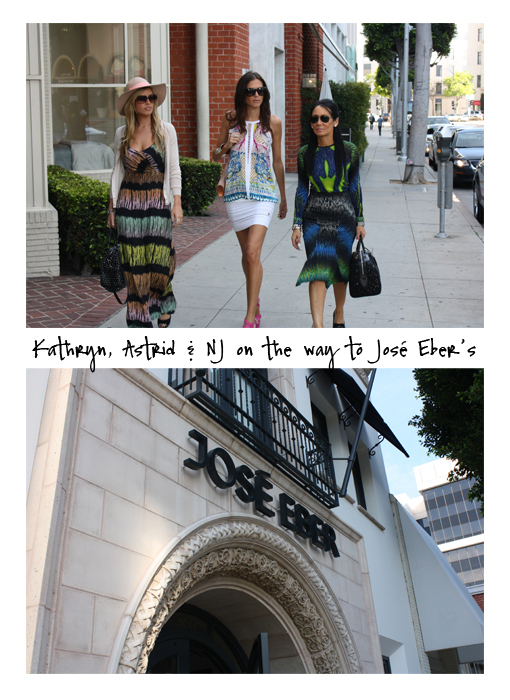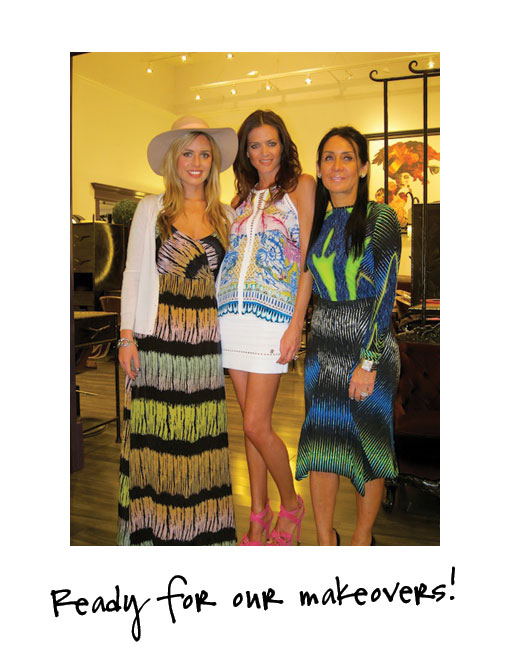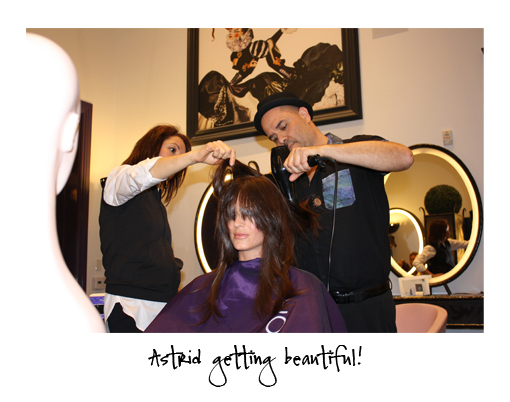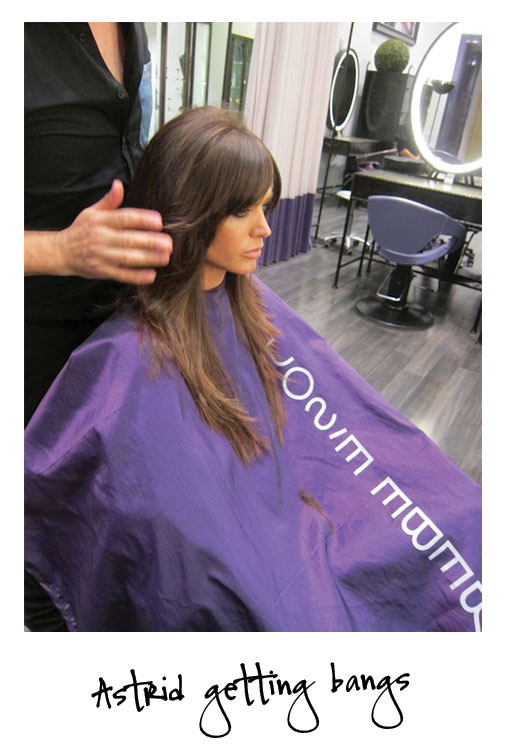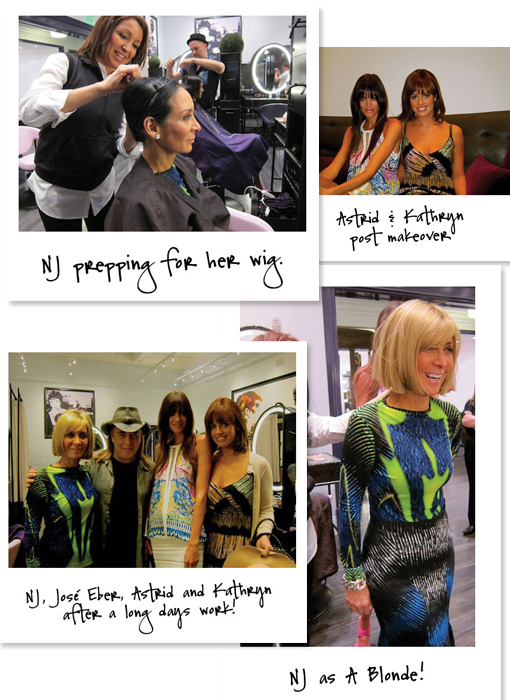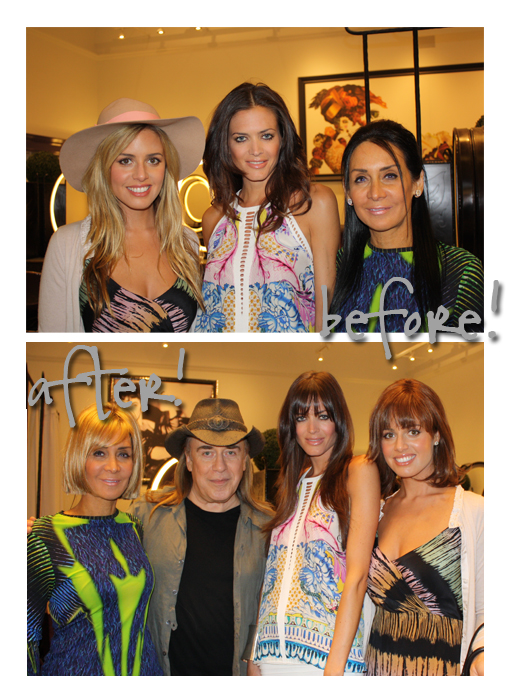 Want to change your look? It isn't always easy and the emotional drama is half the battle. A few weeks ago NJ, Kathryn and Astrid decided to take the plunge. They went to the José Eber Salon in Beverly Hills looking like their usual selves, and suddenly, with the power of famed celebrity stylist José Eber, and his amazing team, were given fabulous makeovers. Some more temporary than others!
But, let's back track just a bit. It was quite an afternoon as the ladies sailed into uncharted beauty territory. Astrid was game. Of course she was! Out of control! She went bold and cut bangs! Love it! So did everyone else. But the big drama of the afternoon was when NJ and Kathryn went for a temporary change.

Anticipating their visit, the original Charlie's Angel, award-winning actress, designer, and iconic beauty, Jaclyn Smith, secretly sent over her new, exclusive collection of Style by Jaclyn Smith Wigs. Surprise! Oh yes, it was a big surprise especially since NJ is not the best with change. She's got her look. Right, Same as you. José and his team took Kathryn and NJ right out of their comfort zones and suddenly everyone was having a lot of F-U-N.

What happened next? José, along with Angelica and Paul Anthony (who also cut Astrid's bangs), custom cut two of the extraordinary full-coverage wigs created by Jaclyn and José (who are long-time friends). NJ as a Blonde and Kathryn as a Brunette. Talk about flipping the switch.
We grabbed some behind the scenes photos while the cameras were rolling for the final episode of Season Four of Astrid In Wonderland. We just had to share some of them. We also have a quick clip from the show of Astrid as a Blonde too!
So what did we learn? Change is good. Astrid looks great with bangs. Kathryn is a stunning brunette and NJ looks fabulous as a blonde. That was the real shock of the day. The beauty moral. Go outside your comfort zone. Live a little! It doesn't have to be permanent.
Now it's your turn to experiment. Check it out! Prices start at under $100 for volume-boosting hairpieces to quick ponytails and up-dos. Full-coverage wigs start at about $115. José Eber Salon/ 360 N. Camden Drive/Beverly Hills/ 310-858-4000.
Like Jaclyn says, " Get glamour without the work." We agree.
-The Blonde and The Brunette Team