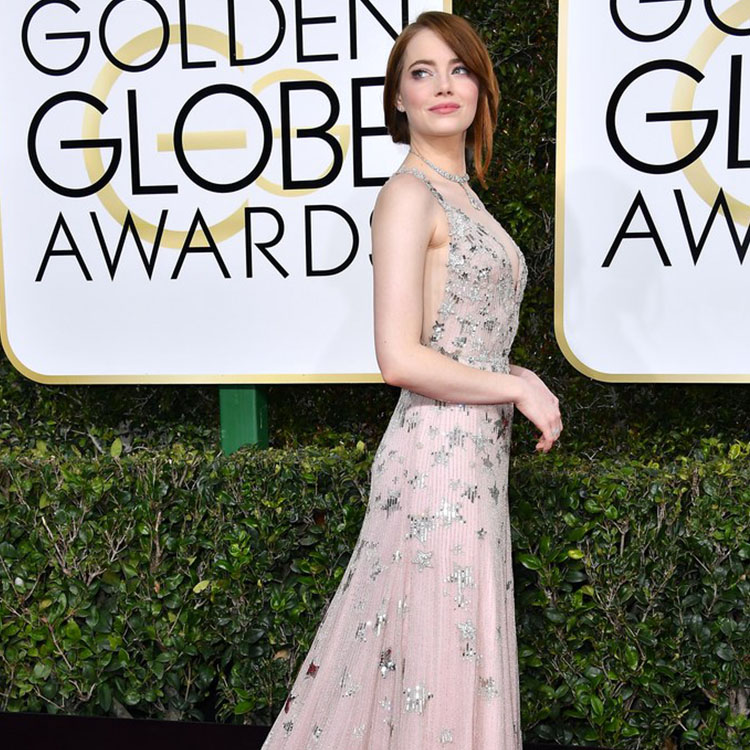 Honestly, it was the best Golden Globes Red Carpet in ages. It was dazzling, fashion forward, sexy, and in so many ways joyful. Stars and their stylists got it so right. Maybe it was because everyone is so ready for 2017 and to put 2016 behind them. Maybe because a film musical has inspired all of us. Take special note. You don't have to be a twenty something to look great. With a great attitude and a great dress the arc of your fashion life is limitless. Check out Nicole Kidman, Viola Davis, Naomi Harris, Judith Light in Balmain, and Isabelle Hupert in Armani Privé (big round of applause for the woman who invented Red Carpet celebrity dressing, Wanda McDaniel, on making that happen). Anyway we're quickly breaking it down in our own way so you can have some stylish take-aways for your special moments. Memo to self. Metallics in silver, gold, blushes, daring nudes, striking embellishment, and plunging necklines are fresh evening looks. Here we go.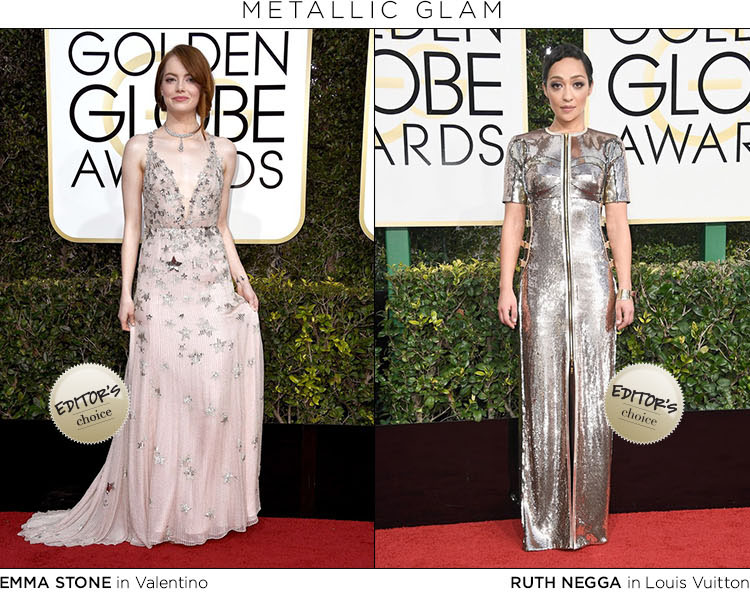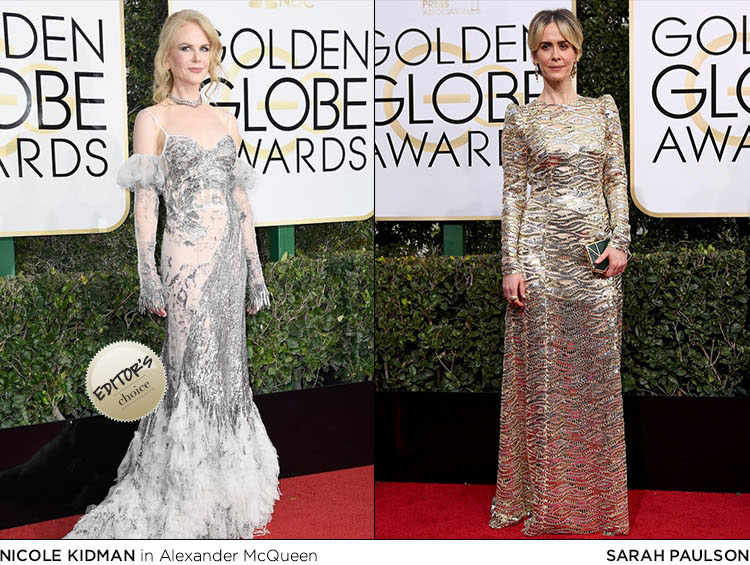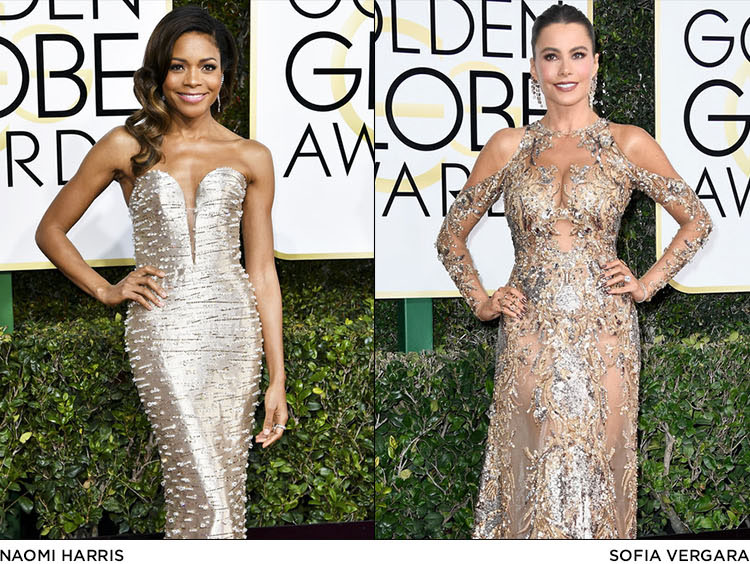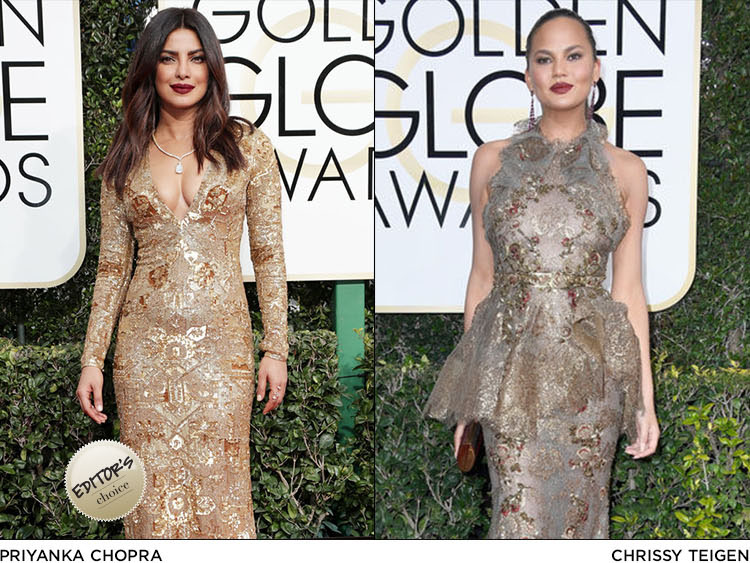 Well the stars aligned for Emma Stone, her Valentino dress pretty much telegraphed it was going to be a sure thing. Take note of the amazing sleeves on the Alexander McQueen gown Nicole Kidman wore, the form-fitting, fashion-forward Louis Vuitton micro-sequin gown on Ruth Negga (which probably cost about $150k), and Naomi Harris who is a rising fashion star. When you've got this much happening with your look, keep accessories to the minimum. With all that said, diamond statement necklaces are suddenly back. Jewelers around the world must be exhaling with relief.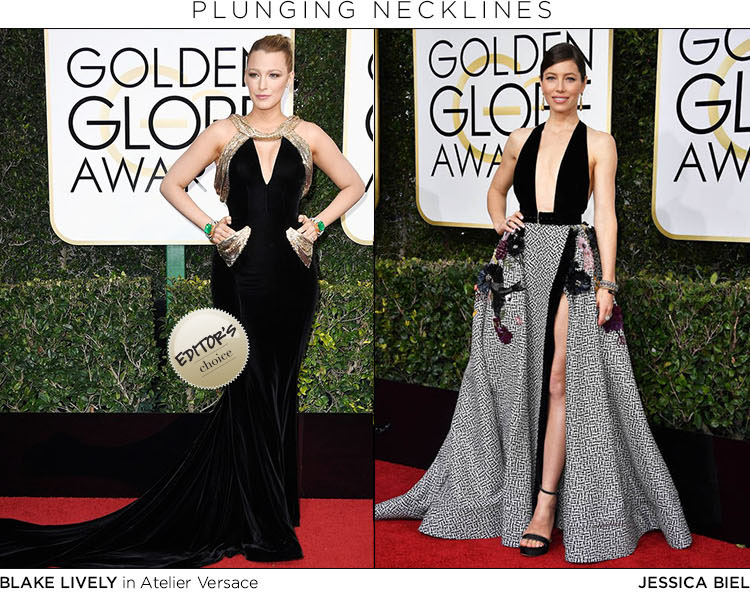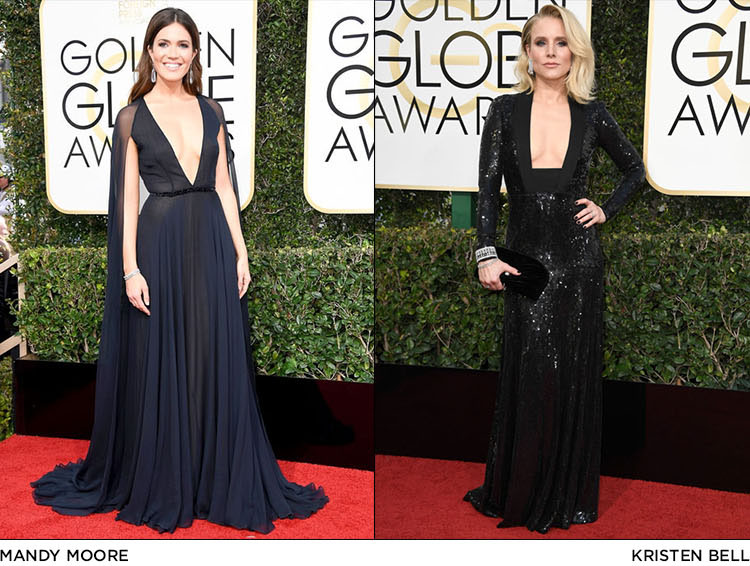 I've always loved this look. You can't be too full figured to pull it off or be sure you have a very custom bodice so you stay secure. Jessica Biel killed it in Elie Saab and that's Blake Lively who's figured out how to do it with just the right amount of coverage. Plunging necklines are beyond stunning and go hand in hand with paired down accessories. The dress is the accessory and don't add a necklace. Just statement earrings and a bracelet or two or three.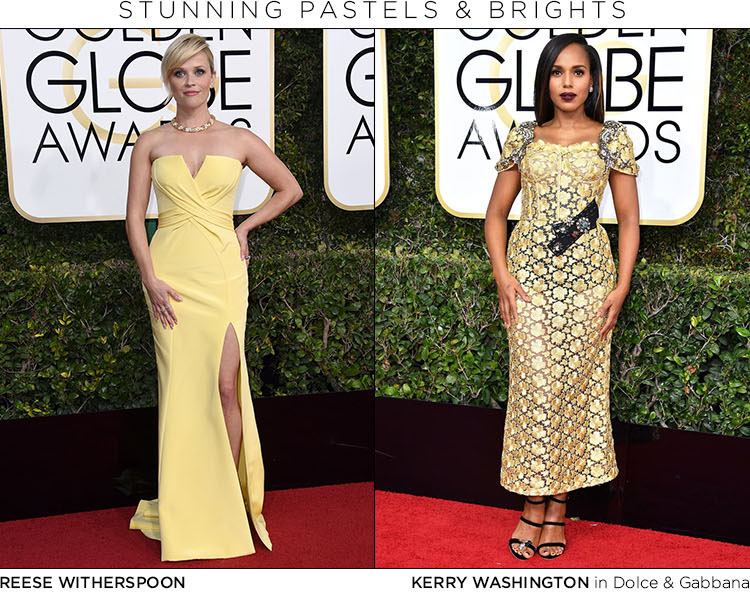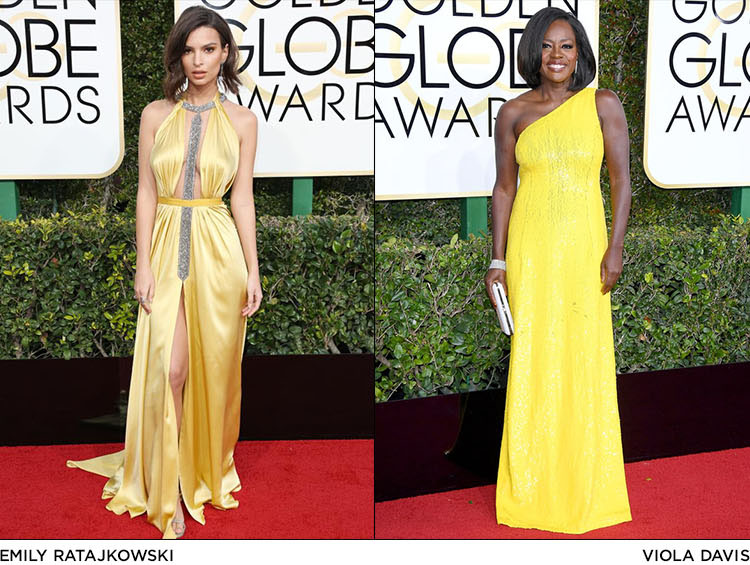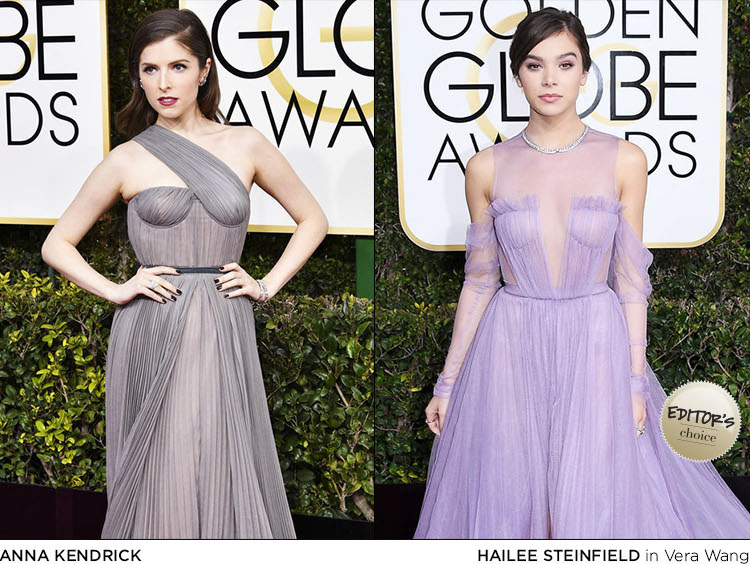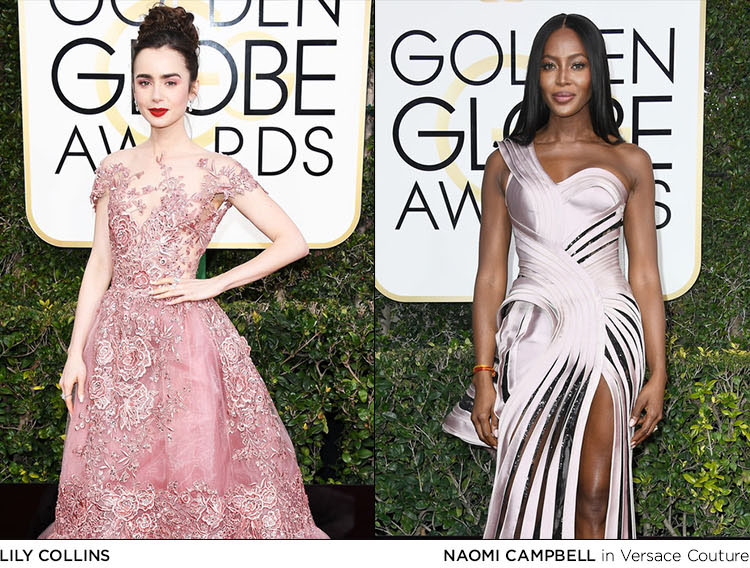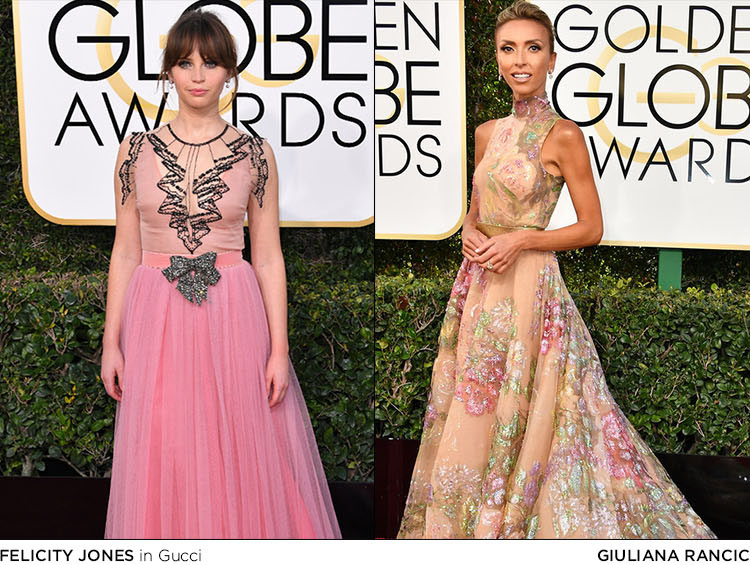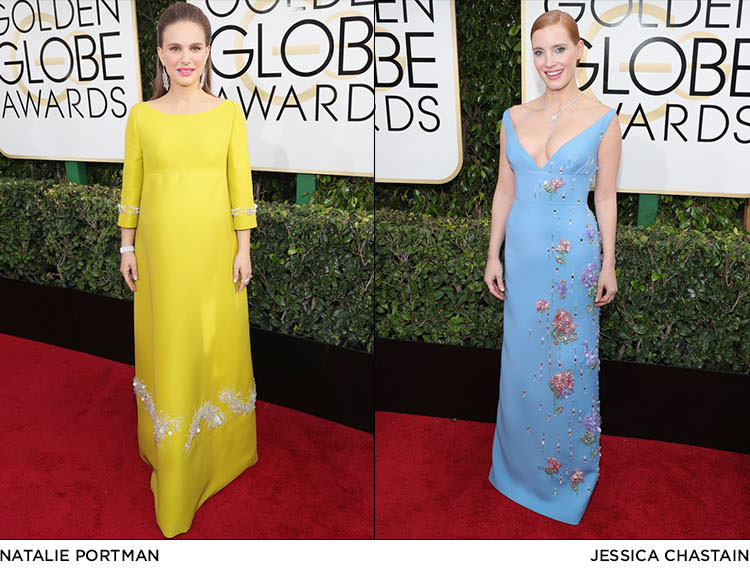 With an almost ethereal range of pastel gowns, we're newly inspired to go for color on the softer side. Make sure to choose the right color for your skin tone. The majority of these women have the lightest of spray tans and actually go test the color weeks in advance (often at Portofino in LA) to make sure it's perfect. O.K. They get a house call from their crew.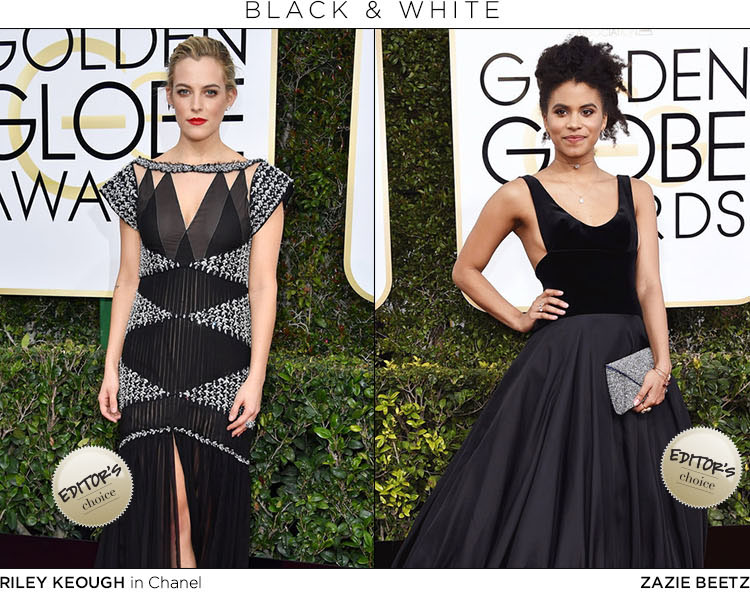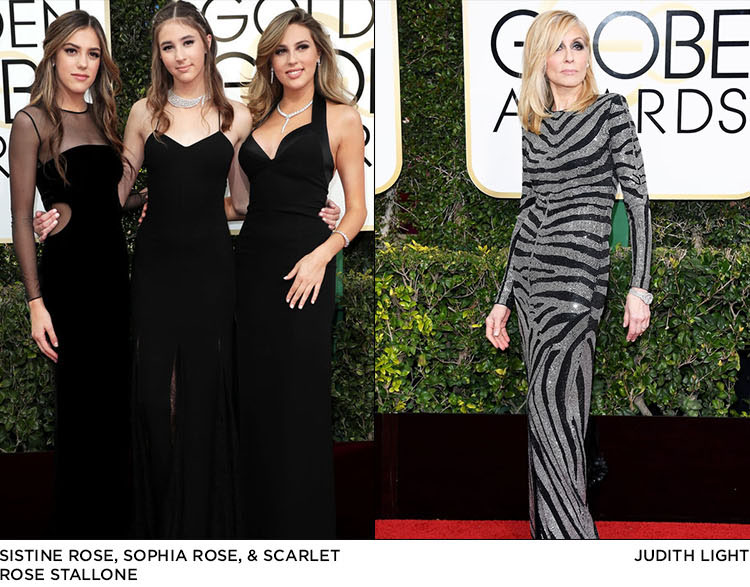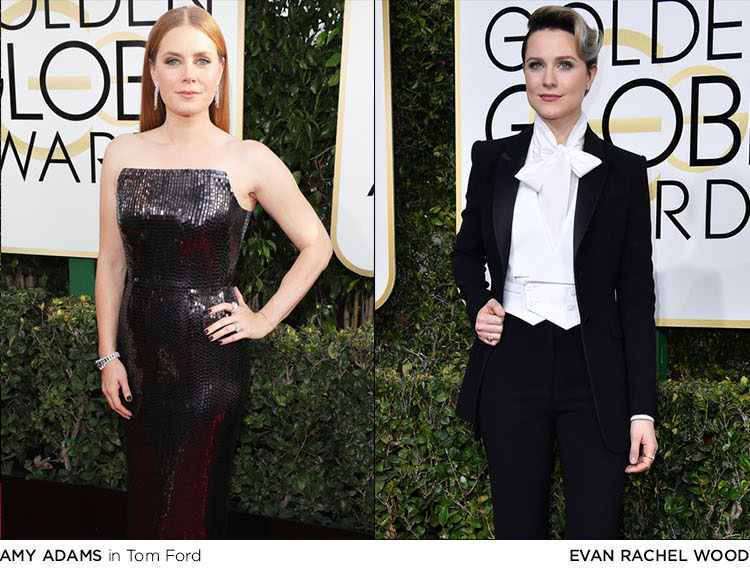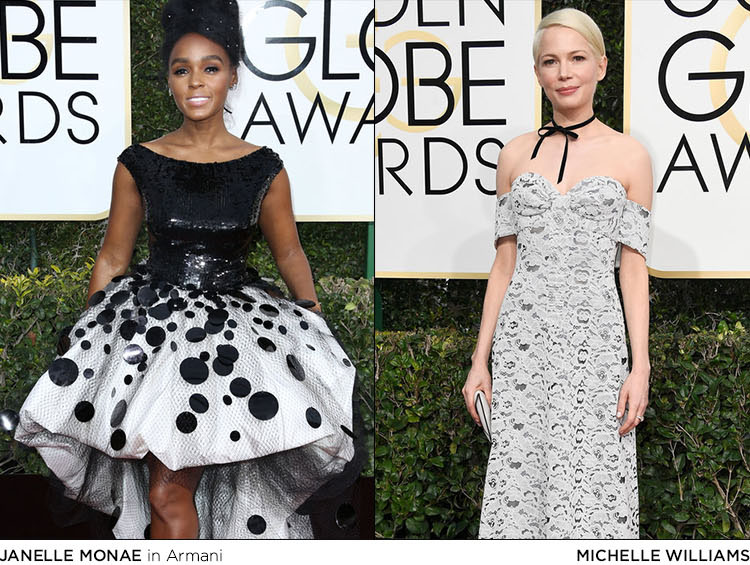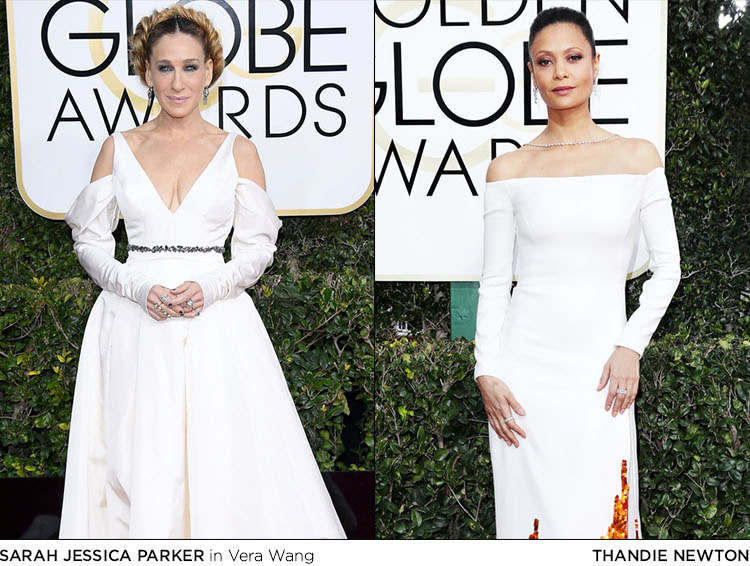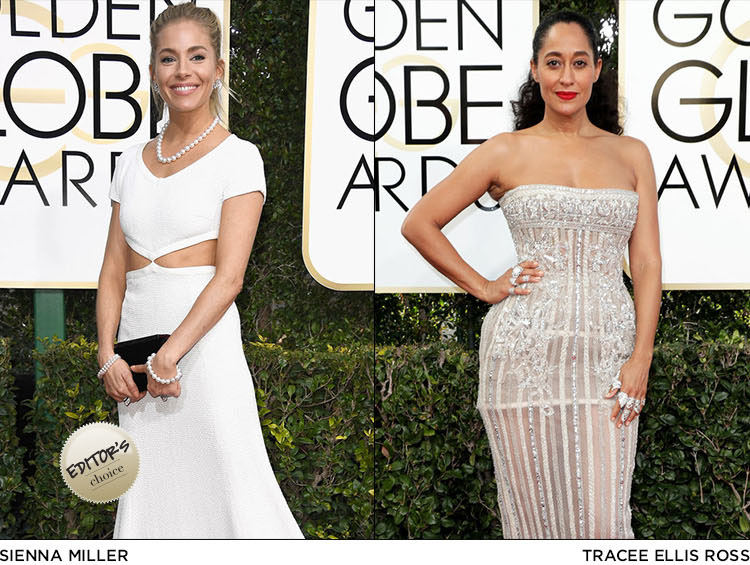 A special nod to Riley Keough in her Chanel Haute Couture gown. A big supporter of the BnB, she just killed it on the Red Carpet. It all proves you can still never go wrong with the right black or white dress. Paired with strappy sandals, perfect tailoring is critical to turning basic black into a showstopper. With whites you have to be so so so careful not to look bridal so glam up the jewels including the perfect choker to complete the look. Often the best choice is a punch of black. A special nod to Evan Rachael Wood for taking a fashion risk in Altuzarra which was also a semi-tribute to Marlene Dietrich. The photo doesn't do her justice. She was also messaging to young girls everywhere you don't have to wear a gown to look great! Perhaps the biggest message of all was the diversity of the Red Carpet. Hollywood got the message. It truly is the City of Dreams.
From La La Land!
xo
NJ Goldston, The Brunette