If somebody didn't treat you this year, how about treating yourself? Personal jewelry choices or fine jewelry of the daily variety (that you buy for yourself) are no longer taboo. The difference? Go with something a bit more discreet but just interesting enough to be an "icebreaker" or conversation piece. Gold and diamond is leading the way in 2014. We found three favorites from John Hardy that might just be the perfect way to ring in the New Year (pun intended) with some golden style.
Small Round Ring with Diamond Pave (0.55ct). All in 18K Gold. Bamboo Collection $2,350. They also have a delicate slim band gold and diamond ring for $875.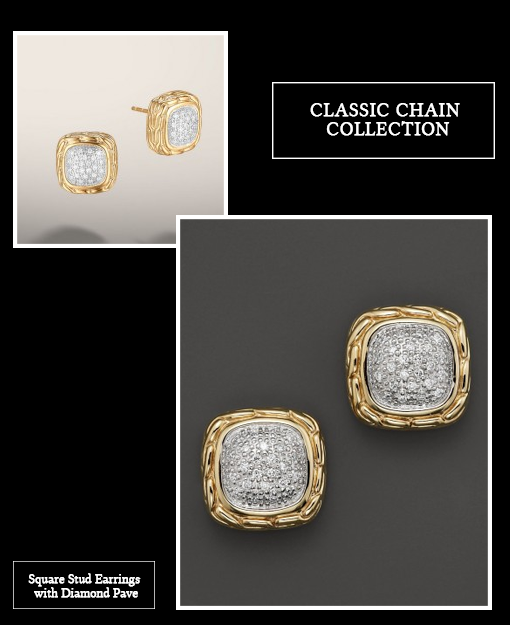 A new take on the classic stud. Square Stud Earrings with Diamond Pave (0.26ct). All in 18K Gold. Classic Chain Collection $2,000
For stacking and collecting you can't go wrong with the medium bracelet with diamond pave (0.21ct) in 18K Gold from the Classic Chain Collection $10,500
Celebrate yourself!
Xx. Jadan Huter and NJ Goldston, The Brunette