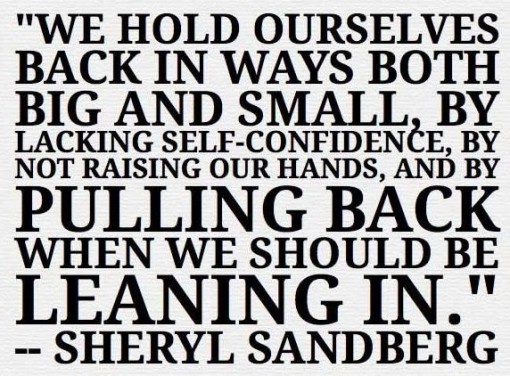 Need inspiration for 2014? Look no further than Facebook COO Sheryl Sandberg. Her book "Lean In", now also a key catch phrase in today's business vernacular, is the defining must read for rebooted feminism. She's got the wisdom, experience and courage to free us from the shackles of our own intellectual, societal and emotional chains.
I've been trying to act on her many insights all year long and often repeat them as my private mantra's. You might just want to embrace a few of these thoughts for yourself and the year ahead.
Better yet. If you haven't read the book. Do. It's wisdom for the ages. Second, follow the movement and get a daily dose of inspo from the Lean In Organization. So what's your Lean In resolution?
NJ Goldston, The Brunette