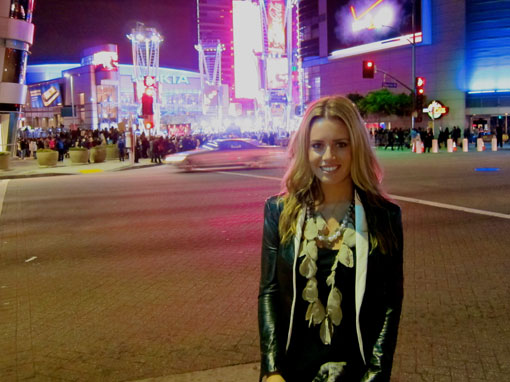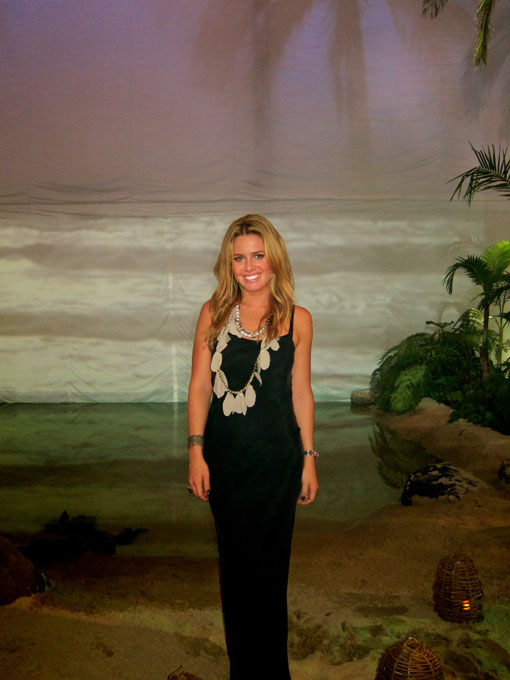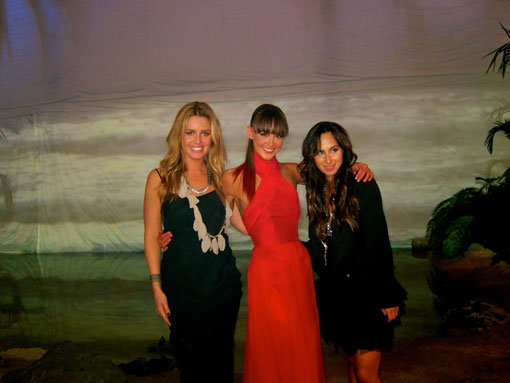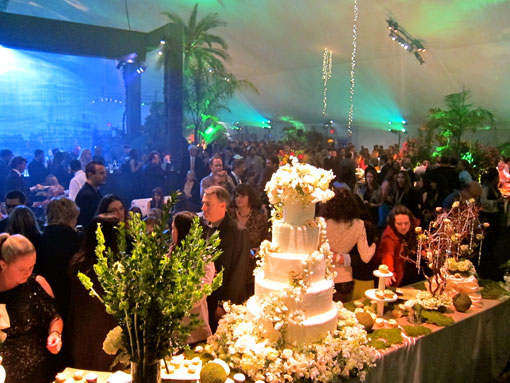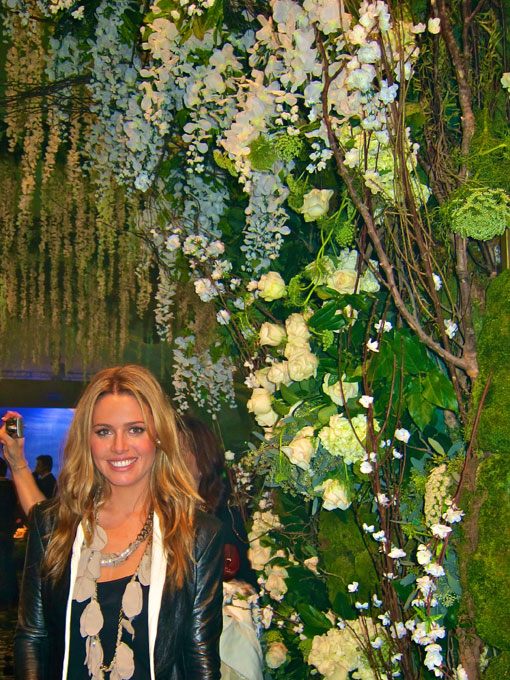 All of Hollywood came alive Monday night for the latest installment of The Twilight Saga and again we seem to be the luckiest girls in the world at The Blonde and The Brunette. I was at the Breaking Dawn Screening and and After Party at L.A. Live and can't remember the last time I had so much fun. I actually enjoyed the movie because it was very romantic and sweet. As we all anticipated, the movie starts off with Bella and Edward's wedding ceremony, which is beautifully staged, and I loved everything from the hanging flowers to the elegant wedding cake. I don't want to give away too much as the movie hits theatres this Friday but it is just stunning!
Then came the spectacular and highly anticipated after party. Everyone in L.A. has been talking about it. Held at the large Event Deck at L.A. Live, the venue was beautifully transformed into Bella and Edward's wedding reception including a special area dedicated to their very sexy and romantic honeymoon on an island in Brazil. There was even a beach at the after party!
I met Kellan Lutz who is so sweet and hunky! I even had a fun photo shoot with his girlfriend, Sharni Vinson on the "beach" in our dresses and heels! I'm also pictured above in front of the very breathtaking and elegant special " wedding set" that included wooden benches surrounded by vines and one thousand wisterias.
Now for the real icing on the cake ! Bella's wedding dress was heavenly; long fitted sleeves and round scoop neck (not too low), very simple in the front, with some bias cuts including a luxourious white satin finish. The back of the dress was the showstopper! Designed to perfection with a transparent mesh and lace, exposing her whole back (now that's sexy and elegant at the same time), using more traditional satin buttons exposed down the middle of her back.It appeared as if she had "floating" buttons down her back.
The frenzy for a "Bella" wedding gown will soon be available at retail. Alfred Angelo said he will be exclusively selling the official replica in his Signature stores in the U.S and through independent retailers worldwide starting in November. Typically their gowns cost thousands of dollars. However, "Bella" replica dresses will sell between $500 and $5,000.
Love is in the air, soon to be in the movie theaters and at retail.
– Kathryn, The Blonde