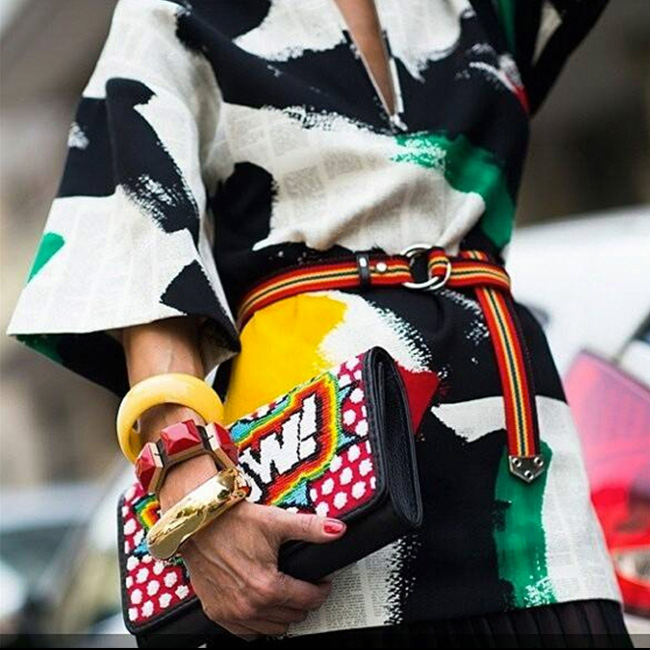 While all the runway show magic is happening during Paris Fashion Week, behind the scenes buyers and insiders are frantically look for the little gems that will cause lots of excitement for next fall. Our very own Bri Holloway just touched down in the City of Light and has an exclusive find of her own. Well two, actually.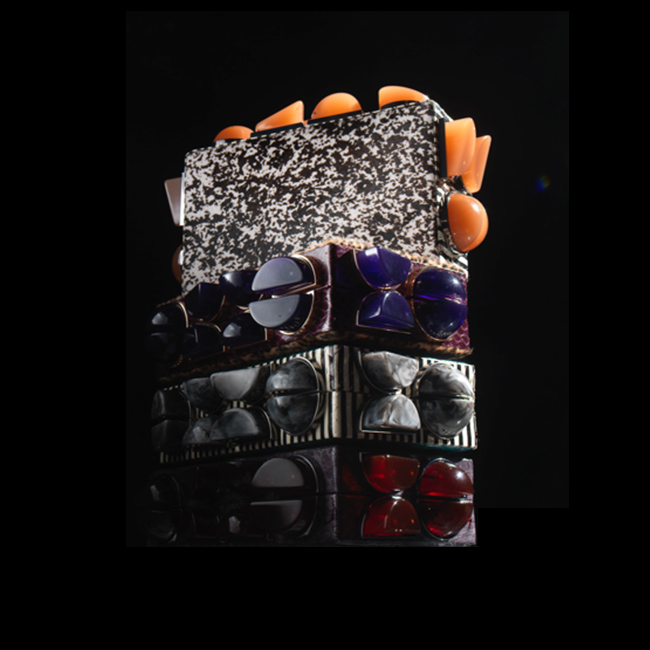 Find one. Evening clutches from Tonya Hawkes. The luxury designer has one of the most coveted box clutch collections around. As an ex-VP of accessories for Donna Karan and the creative director of Furla, Tonya Hawkes brings a true accessories pedigree to the creation of her own line. Designing exquisite box clutches, her newest minaudières are inspired by the ornate hand finishing of ancient bookbinding.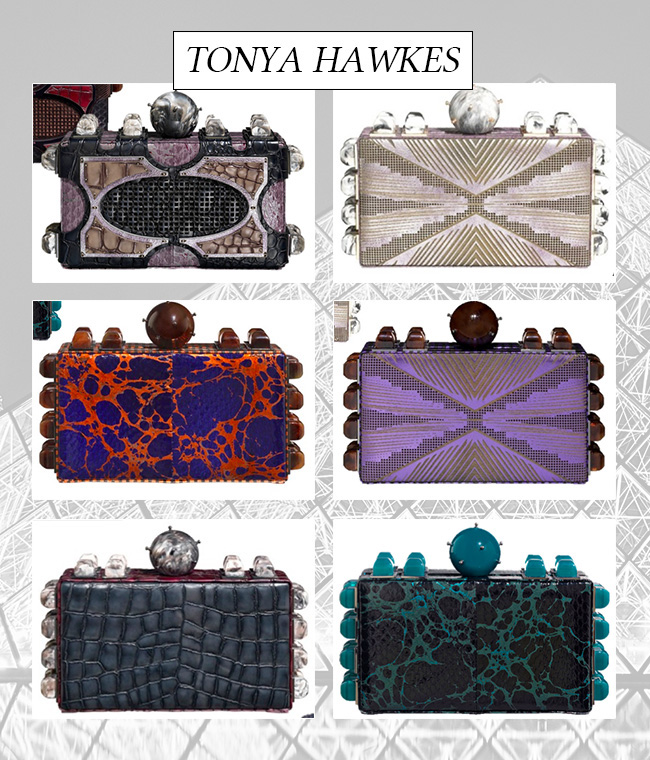 Look closely. The latest grouping is widely eclectic range of her signature style for FW 2015. Inspired by two complex patterns in nature, the newest palette features a moody, darkly metallic spectrum, shot with electric flashes of bold color from amethyst, Vino, bottle green, pewter, smoke, camel, bubble, and brass offset with deep turqiouse. Each piece also uses inventive details reminiscent of medieval books including the sculptural box- shapes and embellished detail reconfigured in a thoroughly modern way. Think little black dress + Tonya Hawkes clutch = Entrance maker.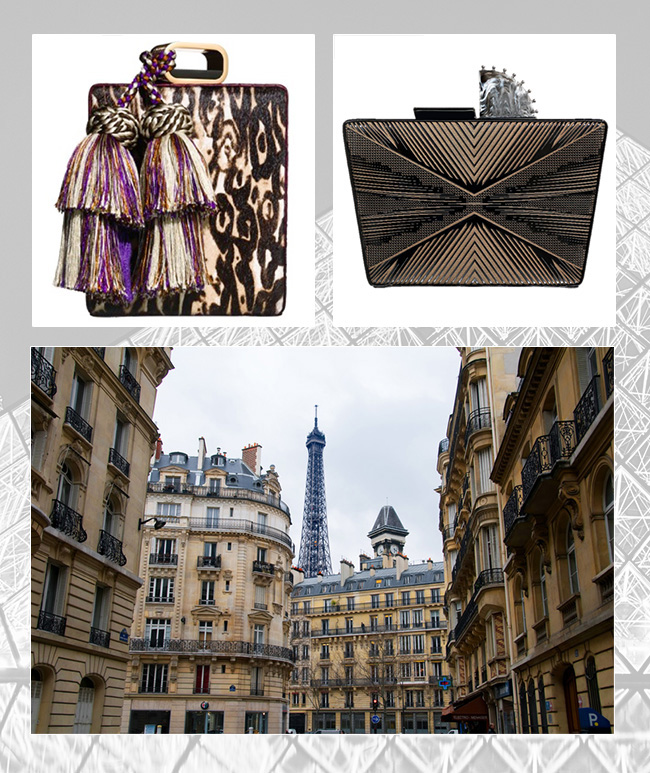 Some of her favorite details that make us swoon are her use of exotics skin, calfskin embossed crocodile, metallic leathers, architecture inspired plexi-glass front and back layering, her signature two tier tassels, and Lucite studs.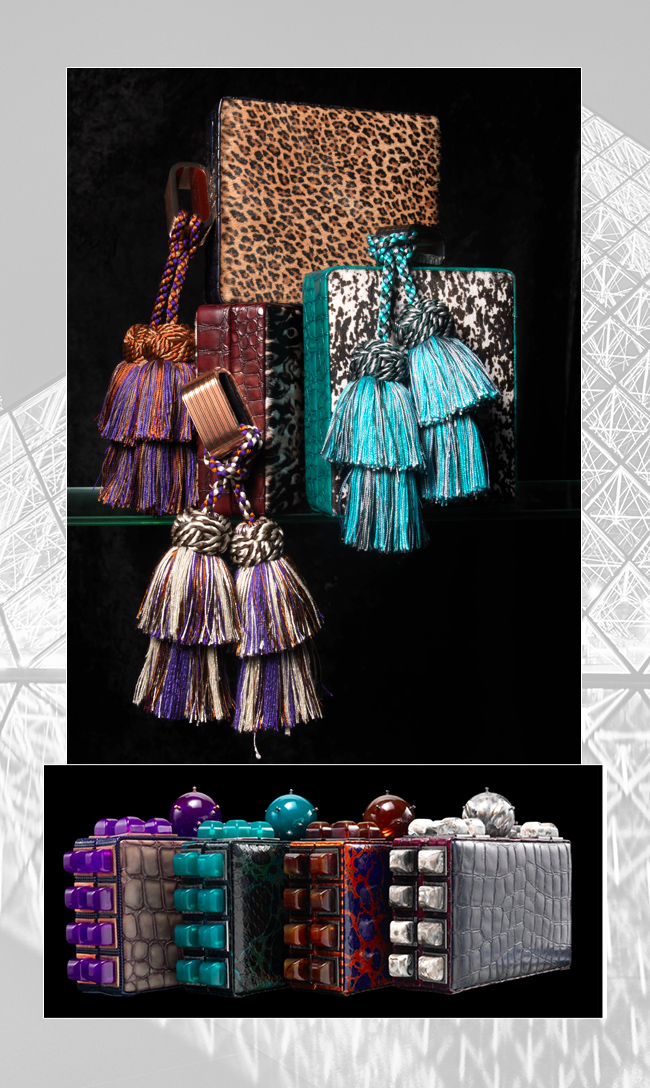 Bri has another find. Sarah's Bags. Uniquely original, they make a statement in a whole different way. The recently released Pop Art-inspired collection is a fun riff on everything from Lichtenstein's celebrated canvases, clutches with toy car clasps to the famous Damien Hirst Pills (most recently on display at his Tate Museum exhibit in London). Handmade, the bags do enormous good as everyone who wears, makes, supports, and contributes helps women in war-torn areas or from the streets to build a new life .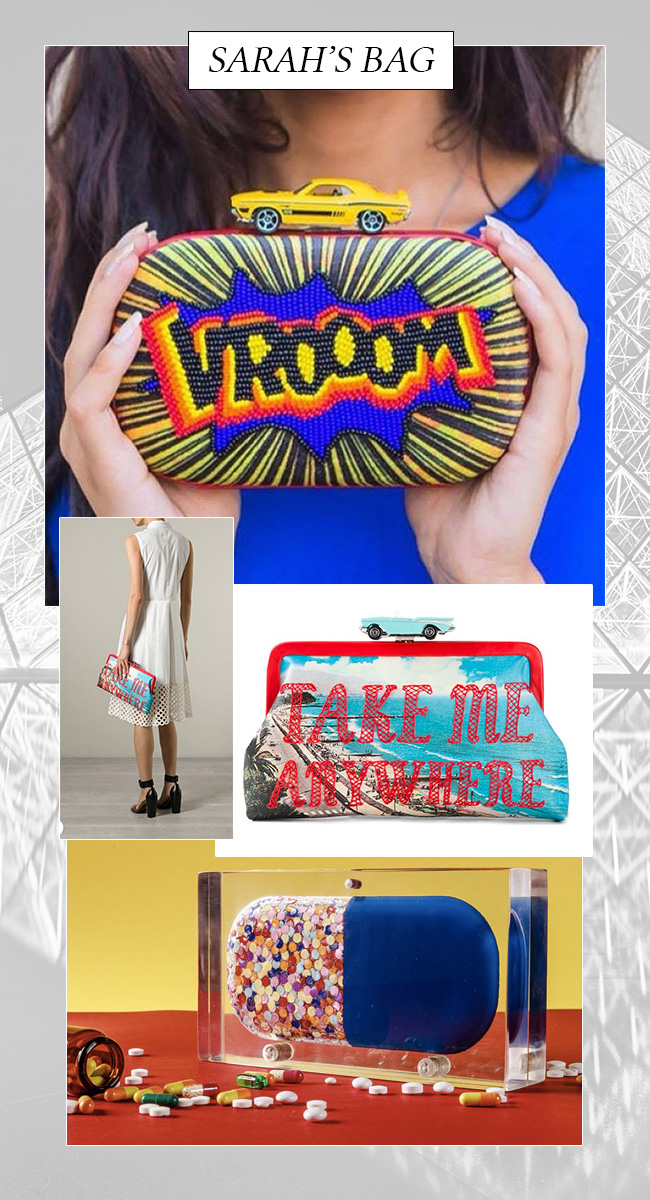 You can pre-reserve an exclusive Tonya Hawkes clutch direct from Paris for next Fall or grab one of Sarah's Bags at Bri Holloway. You won't see them anywhere else or on anyone else. Now that's the height of luxury. You might just hear, "Where'd you get THAT!!!!"
Live From Paris
NJ Goldston,The Brunette.