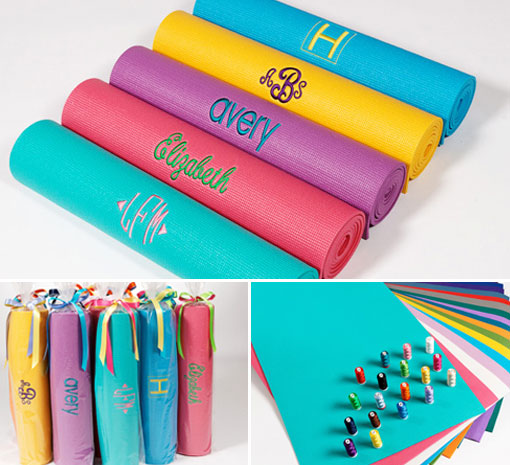 One of the most popular New Year's resolutions is to become more active.
Over here at The Blonde and The Brunette, we think Yoga is the perfect and enjoyable way to ease into an active lifestyle, and we want you to take on that New Years resolution IN STYLE!
What better way to motivate yourself than being the hippest woman in class with a Dormtique Custom Yoga Mat? ($35) This Website is filled with all kinds of fun customizable products. There's even something for all you dog lovers out there. So don't wait!
Order your new mat and get started!
– Jadan, The BnB "It" Girl