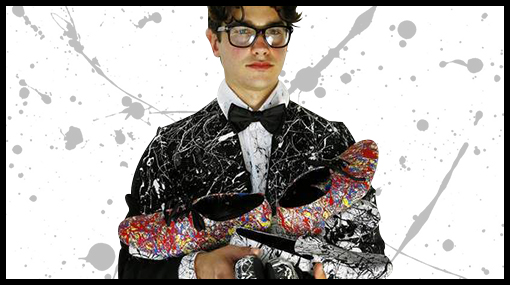 We love LA talent. One of our favorites locals, Cameron Helm has just launched his Spring/Summer 2014 Men's shoe collection at American Rag Cie in Los Angeles. Helm's latest footwear line amps up his already well-known hand-painted, abstract drip style similar to that of Jackson Pollock.
You might have spotted some of his previous collections on the likes of singer Rufus Wainwright, NBA player Russell Westbrook, Cameron Silver, and other A-listers looking for the next "under-the-radar luxury" find.
The prints are digital reproductions of his original paintings and every pair of Helm's latest creations is one-of-a-kind as no print matches another. This time he's worked with a strictly white and black canvas for summer. So fresh.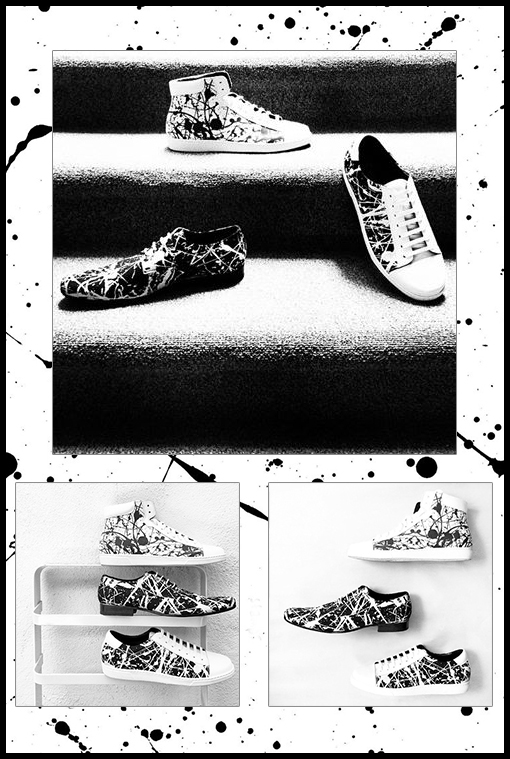 The shoes are all handmade in Portugal with all of the leathers and materials sourced from Italy. Clever boy, he's got three styles including a high top, low top and an Oxford.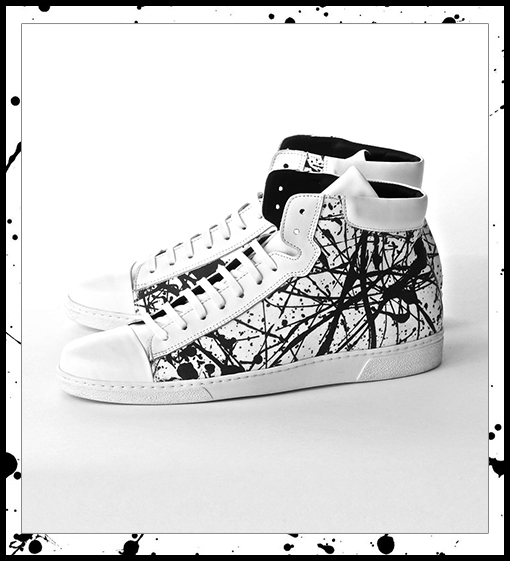 High Top sneakers ($370)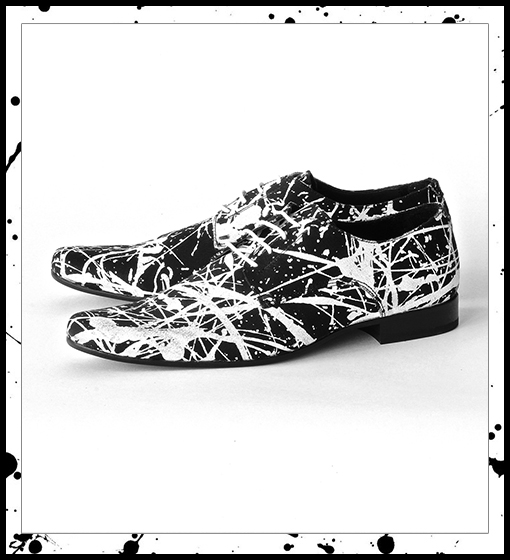 Oxfords ($370). Low Top sneakers ($350).
LA-based Artist and Shoe Designer Cameron Helm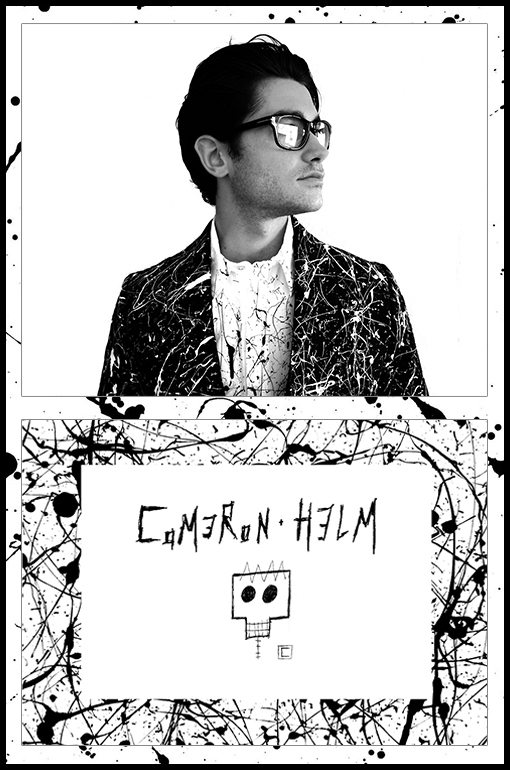 Hooked? We are. You just might want to cruise over to American Rag Cie during the long holiday weekend. Chances are you could run into Cameron dressed in a paint-splattered black blazer with coordinating sneakers. American Rag Cie – Los Angeles /150 S. La Brea Ave./ Los Angeles/323-935-3154
With Love From LA,
David Soriano, Men's Contributor and NJ Goldston, The Brunette