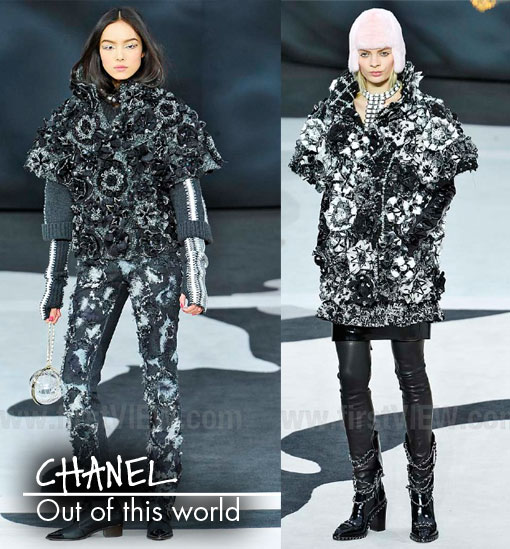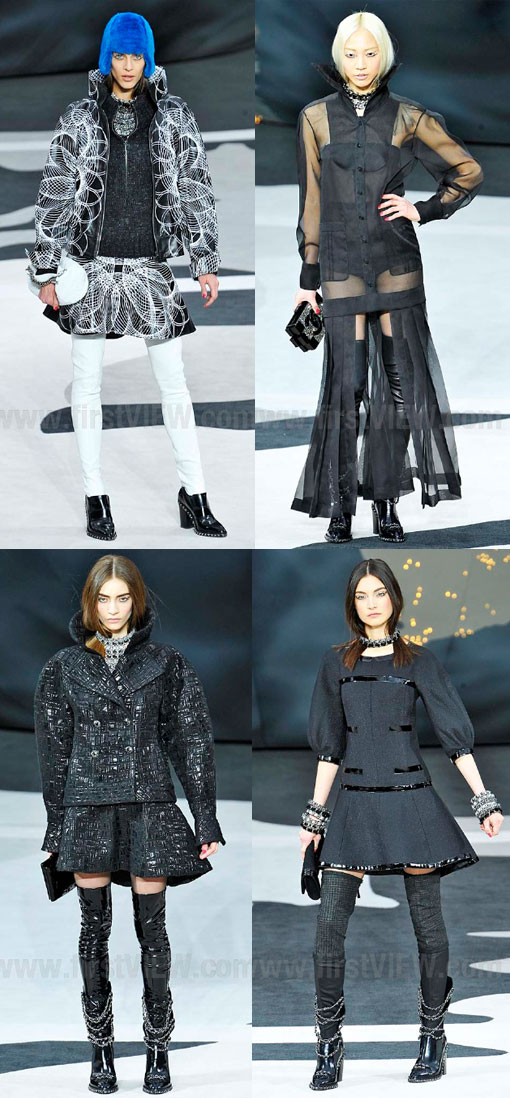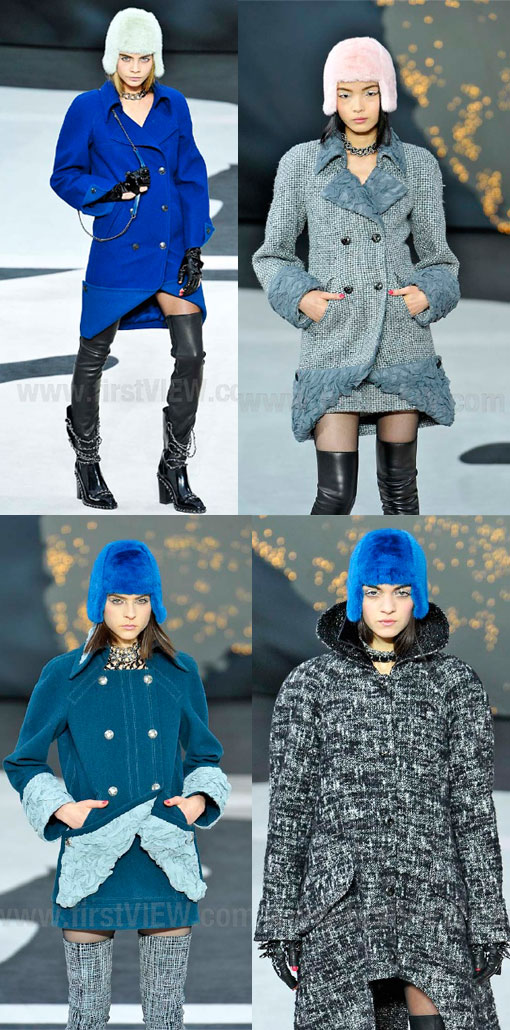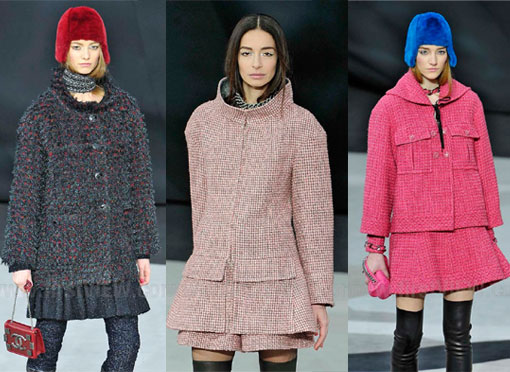 All the world's a stage but there is no one who dominates it like Karl Lagerfeld. Once again he proved his fashion might with one of his most evocative collections in "eons". O.K., maybe since Resort. In many ways, the mirror image of white and light, Fall 2013 plunges us into the dark and often exciting world the modern Chanel women inhabits. A world of elegance and edge. Comfort and cutting-edge fashion.
What does she desire? Whatever Karl delivers. This time, life is about lean silhouettes accented with thigh-high boots or his take on waders (which we predict will cause record demand at retail). How does he do it? Using his favorite tool kit. Fabrics, all of which defy the conventional. He weaves together metallic threads, magnificent tweeds, and beautifully colored fur "helmets" that are rumored to be a take on Anna Wintour's iconic bob.
Of course, what is Chanel without its world of accessories? Models carried globe-shaped bags and neon-bright shoulder bags along with spectacular black and white evening clutches; wore chain-linked, layered necklaces (and we assume some of this is destined for this year's Punk Couture themed Met Gala); paraded boots and gloves that made us swoon along with sequins as the ultimate eyeshadow. If you have any doubt that Chanel and Karl together dominate the fashion world, don't. The globe, center stage, was populated with hundreds of logo-ed flags showing the location of every Chanel shop.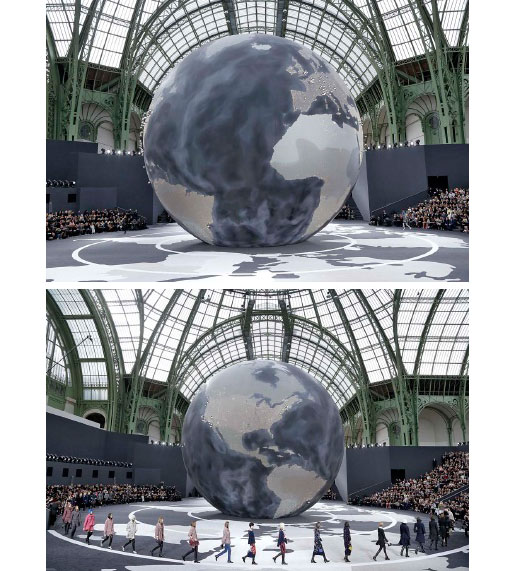 Life is like a play. We merely go through the stages, acting it out. "And all the men and women merely players. They have their exits and their entrances; And one man in his time plays many parts." Once again, it was Karl.
xo
NJ, The Brunette