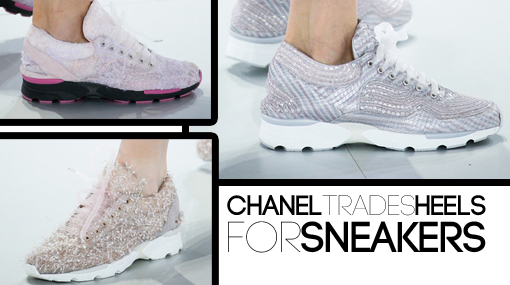 The audience gasped. Karl Lagerfeld once again had his finger on the pulse of the times while dictating our fashion futures. In a stage set reminiscent of a luge competition (hmmm….the Olympics are around the corner) with a tube that glistened, as if it was covered in snow on a bright sunny day, it rotated to reveal two white staircases, models appeared and dashed down the stairs.
Looks featured corseted midriffs and athletic-inspired couture. However, the shockingly fashionable trackers were the centerpiece of the show. We all know the "it shoe" retail war is escalating along with "it" bags. Chanel tapped into "it" by staying true to the brand; but, this time with couture sneakers in everything from lace, pearls, sequins and tweed. Designed by Massaro, they will be priced around 3,000 Euros. We don't think that's going to stop Chanel devotees. In fact, we suspect, the scramble will be as competitive as a track meet.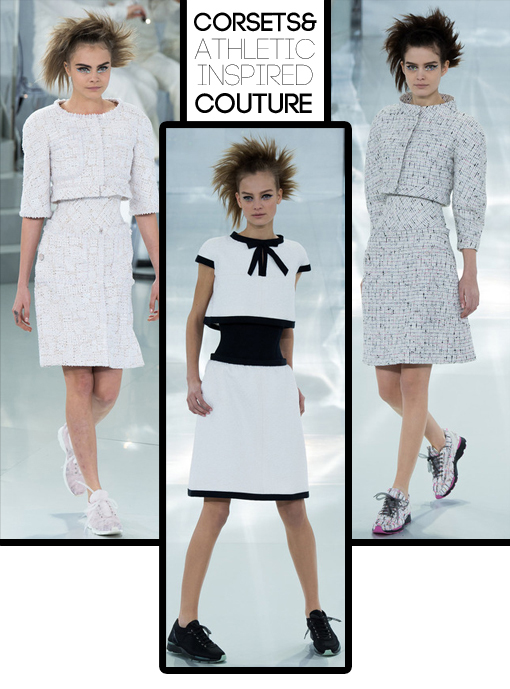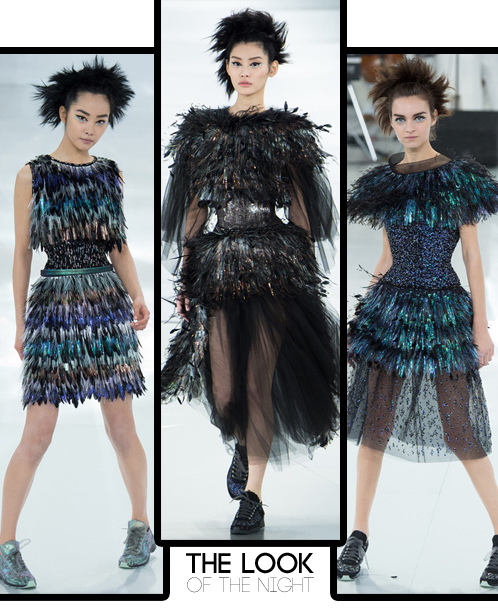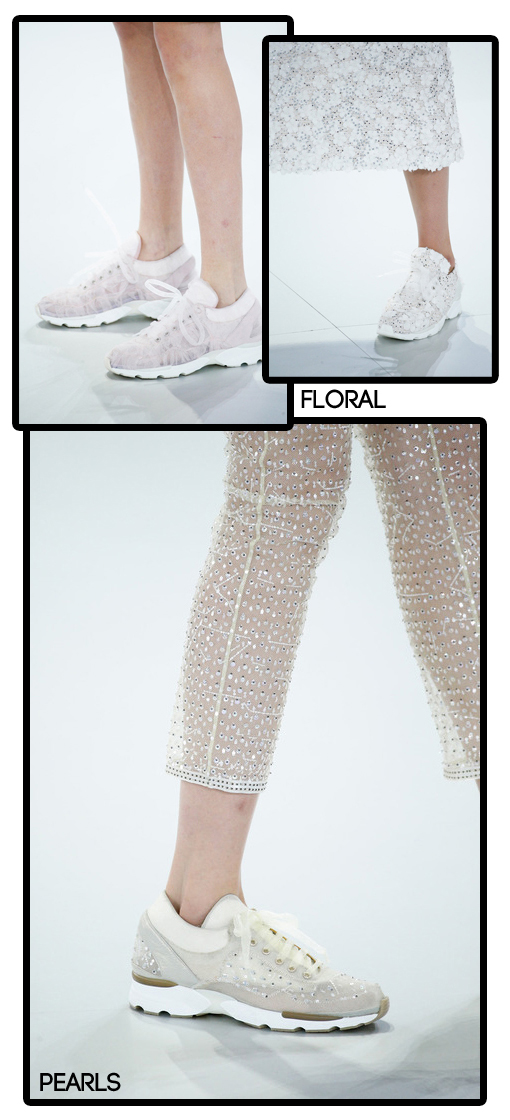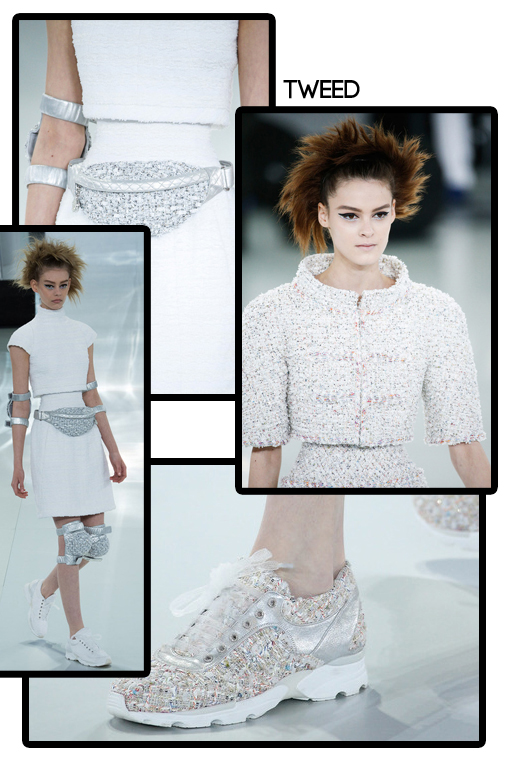 Whatever. Sprint, don't walk , to your local Chanel boutique, to order your very own bespoke pair of couture sneakers. There's sure to be a waiting list.
xo
NJ Goldston, The Brunette