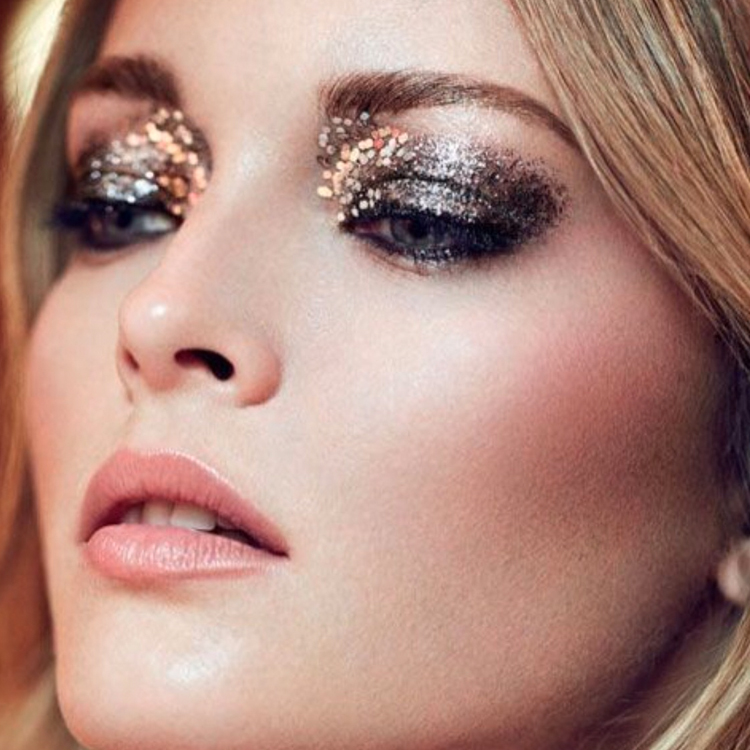 There's no limit to how bold or sparkly you can go on New Years Eve. Every year, we look forward to red lips, glitter, and the clock striking midnight. This year is no different. We've been on the hunt for a few favorite looks to recreate just in time for all the glam parties you have planned.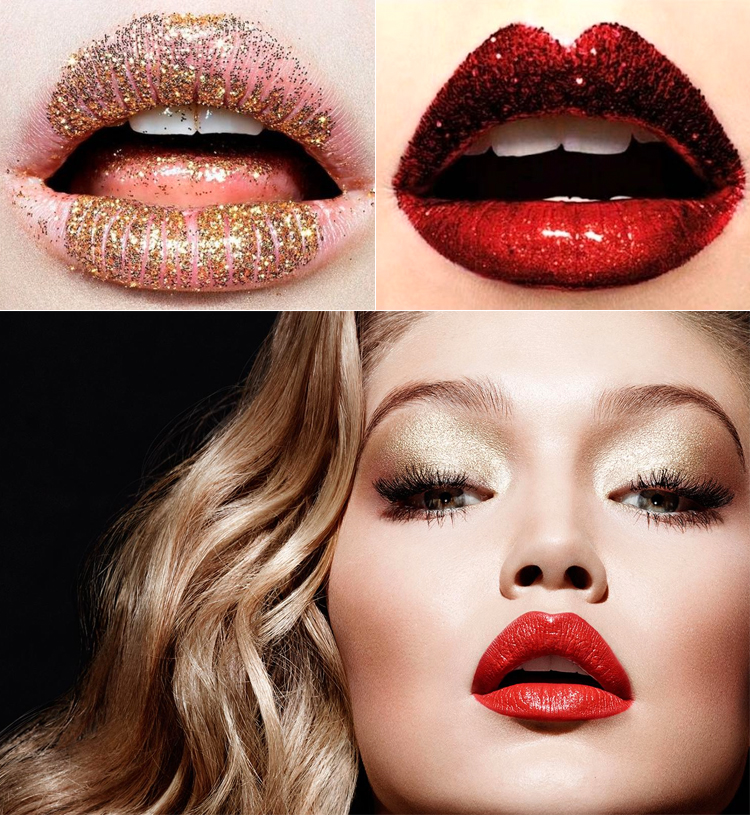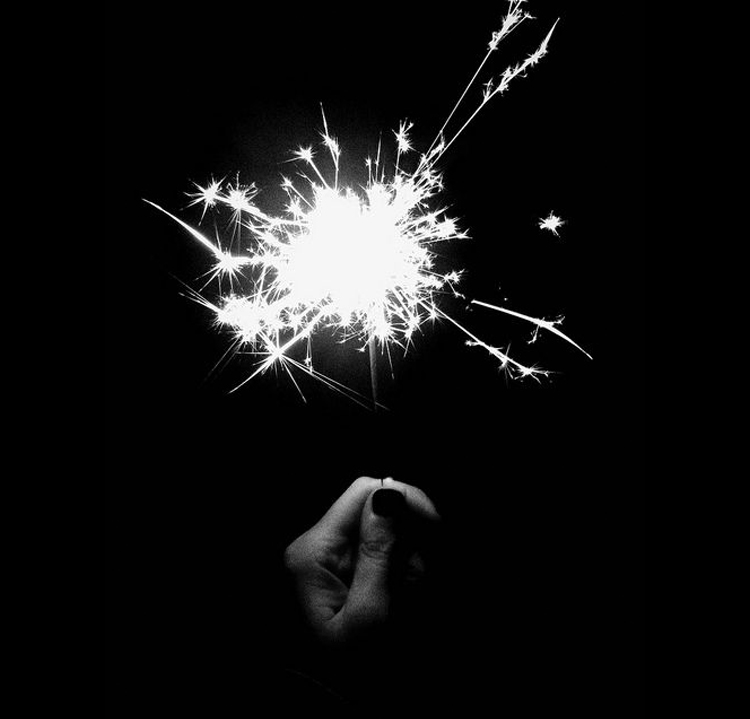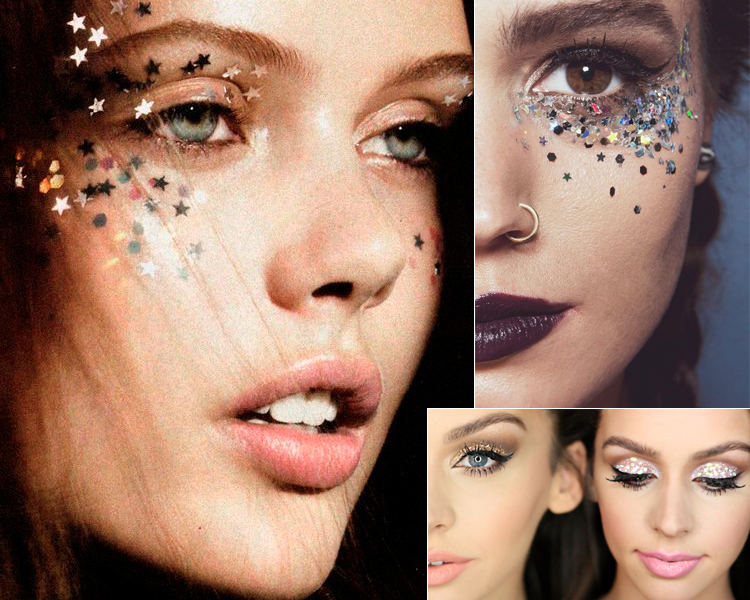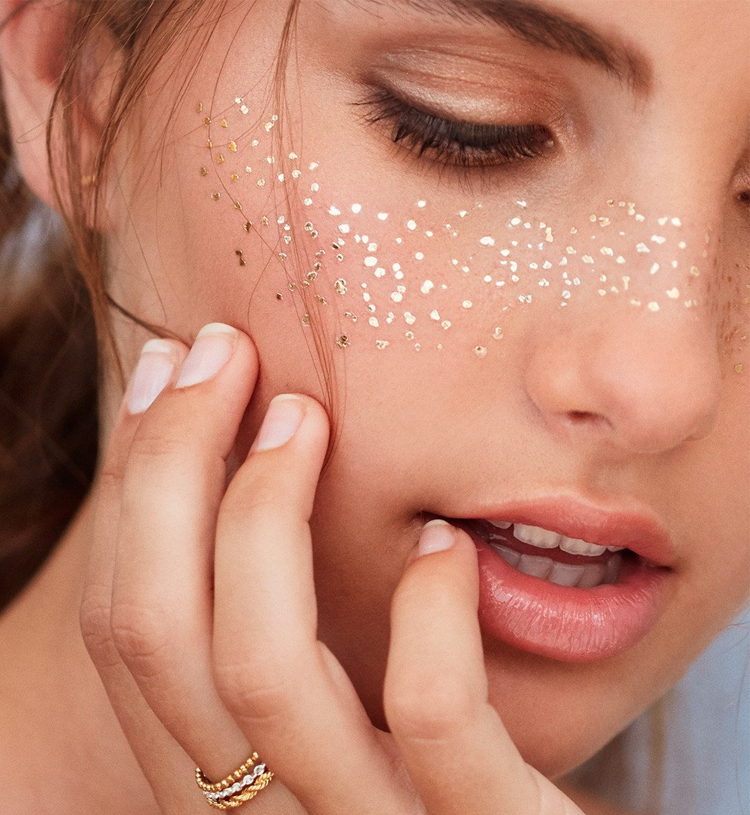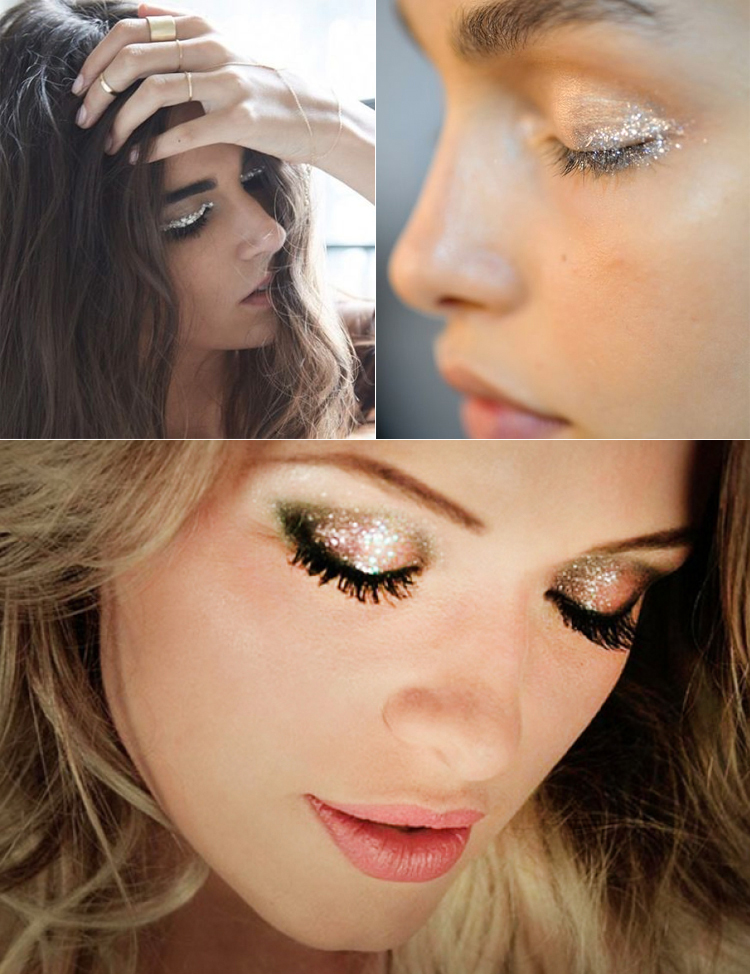 Whether you do minimal makeup and a fresh face of glitter (our personal favorite), a sparkly eye and neutral palette, or you spice it up and go for a red lip, we love it all. Just don't over do it with the glitter, pick one part of your face to highlight and stick with it. As for the fingernails, we love simple and subtle with a pop of sparkle. Perfect for the holidays, but a look you can rock year-round.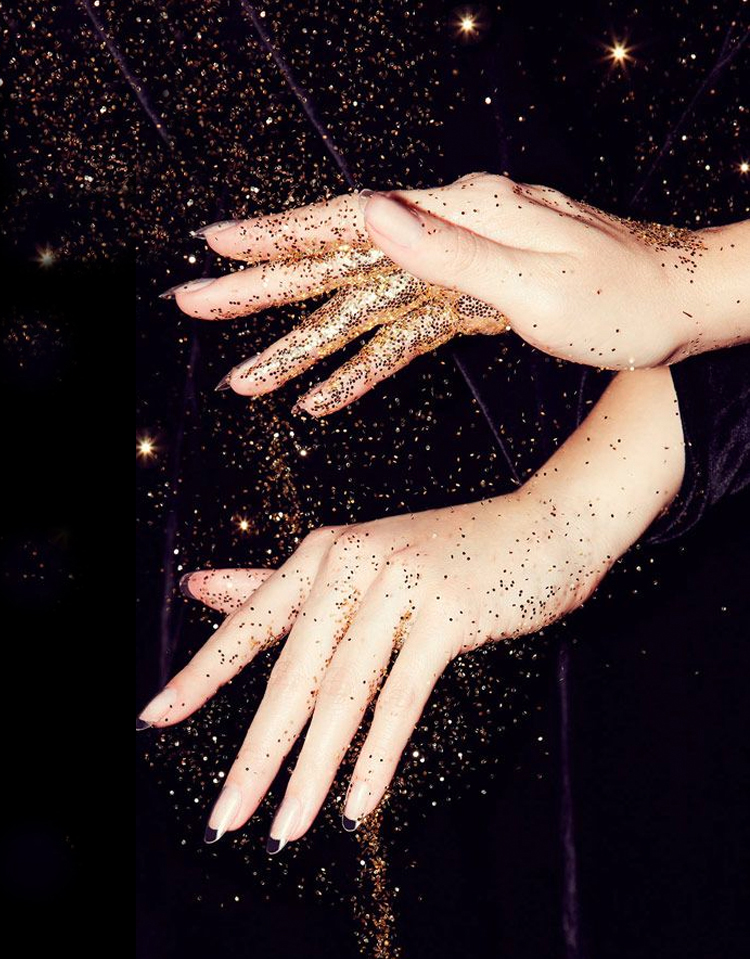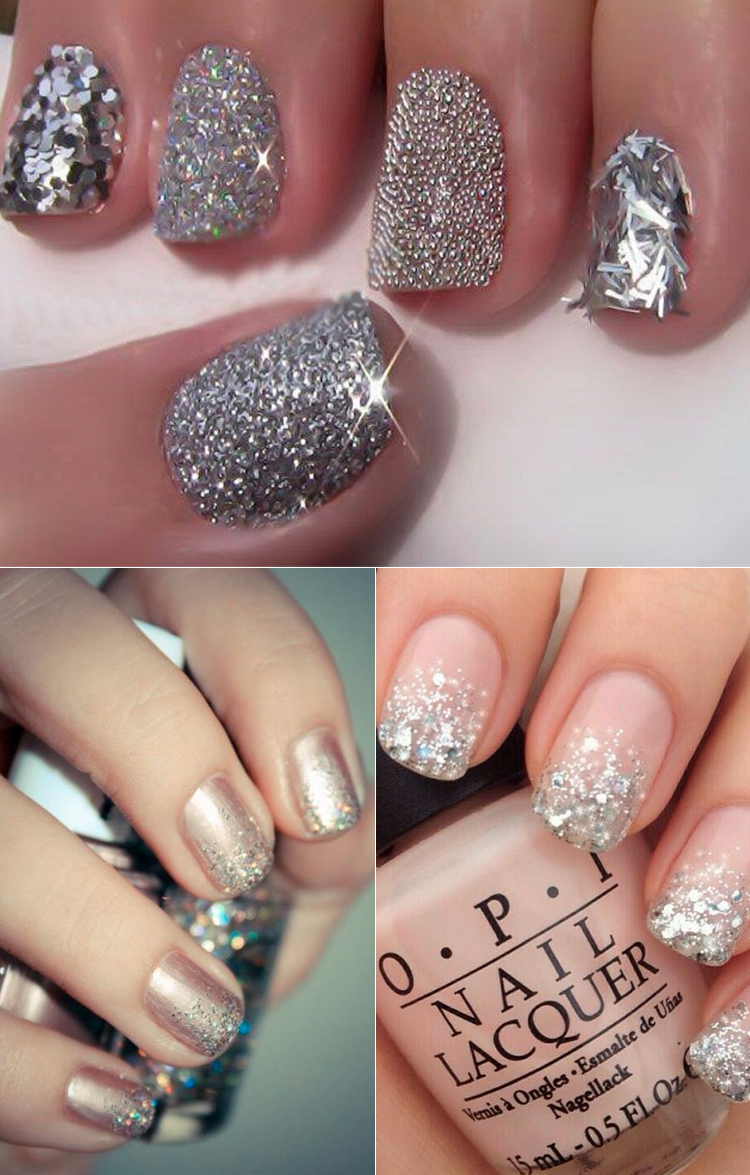 Below are a few of our favorite products used to achieve these looks. Turn heads with the popular Mr. Kate BeautyMarks in their first-ever metallic freckles designs. Brighten up your beauty bag with our favorite red Chanel, or light up your lids with long lasting gold or silver shimmer.
xo,
Jadan Huter