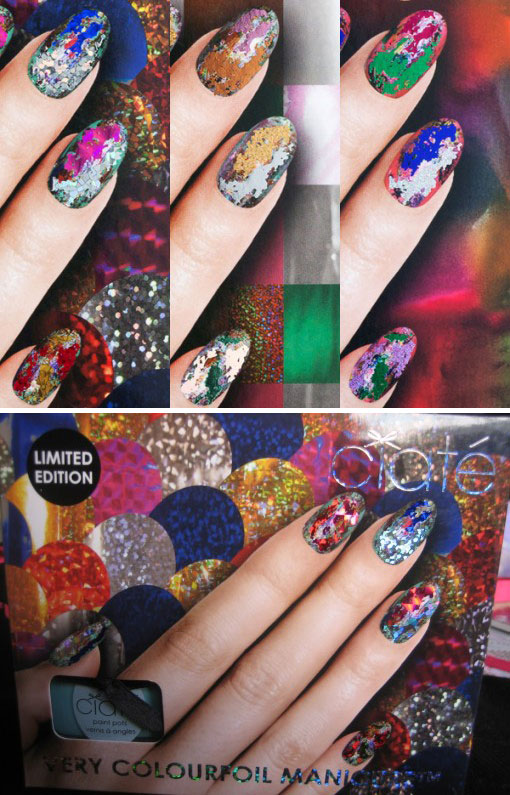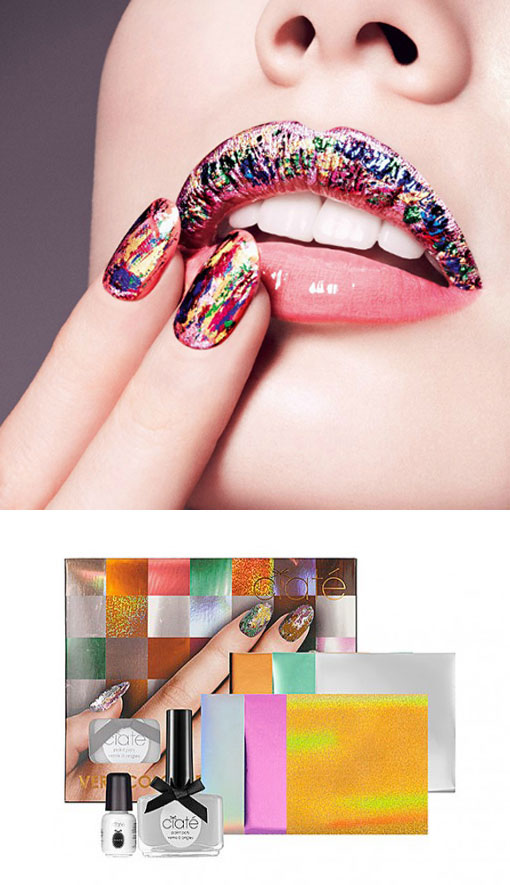 Attention! Another hot nail trend. Colorfoil! From Ciate, they've invented a limited edition manicure kit for creating a raw foil finish with a mirror-like shine that goes beyond a regular metallic polish for an edgy runway look.
What it does: This easy-to-apply long-wearing manicure allows you to layer creamy nail color with metallic sheen and try out different techniques such as color blocking and color clashing. Ciaté's Creative Director Charlotte Knight was inspired by gleaming metallic accessories, models wrapped head-to-toe in luxe foil shades at London Fashion Week (thin Burberry), and unique-fashion street-styling to create this inspirational nail kit.
Each foil lineup offers a unique pallet, from holograph to rainbow-mirrored metals.You can practice your modus operandi and create and keep your favorite designs from over 30 Colourfoil Sheets. Ciate Very Colorfoil Manicure at Sephora. $19.
xo
NJ, The Brunette