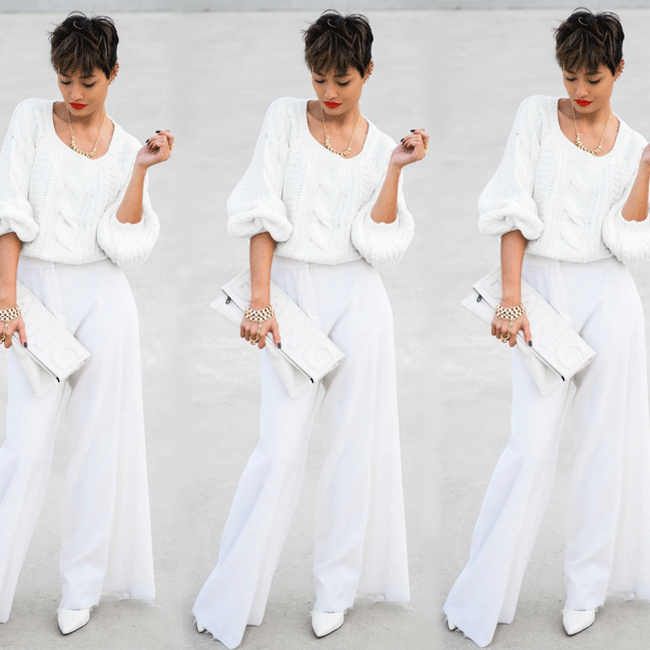 We've already been seeing a lot of the androgynous shapes this season, and it seems we are going to be seeing a lot more this summer! Any of you who are still trying to perfect your summer 2015 bod, or haven't even started working on it yet (like me) will love this trend! It is glamorous, it is sexy, and it is chic! Not to mention, it takes the focus off your skin for a minute and lets you showcase your style!
Take a walk on the wider side, because wide is this years silhouette for summer!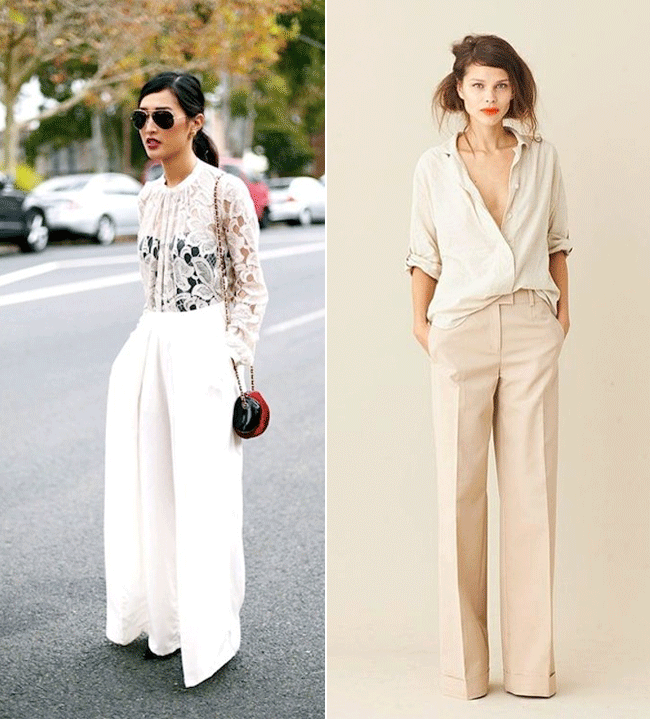 If this is your first venture into the wide legged world, balance is absolutely key in not looking like you just stepped out in your pajamas!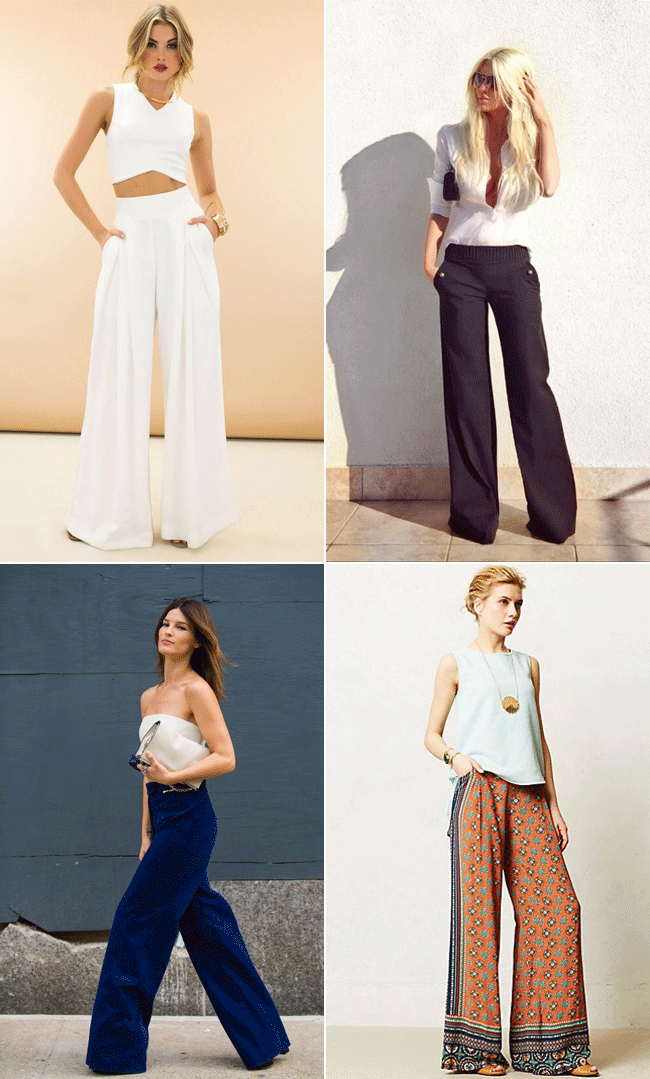 If you're proud of your midriff, crop tops are my absolute favorite pairing with the wide trouser trend! Add a cute blazer or a light coat, and you're ready for the streets!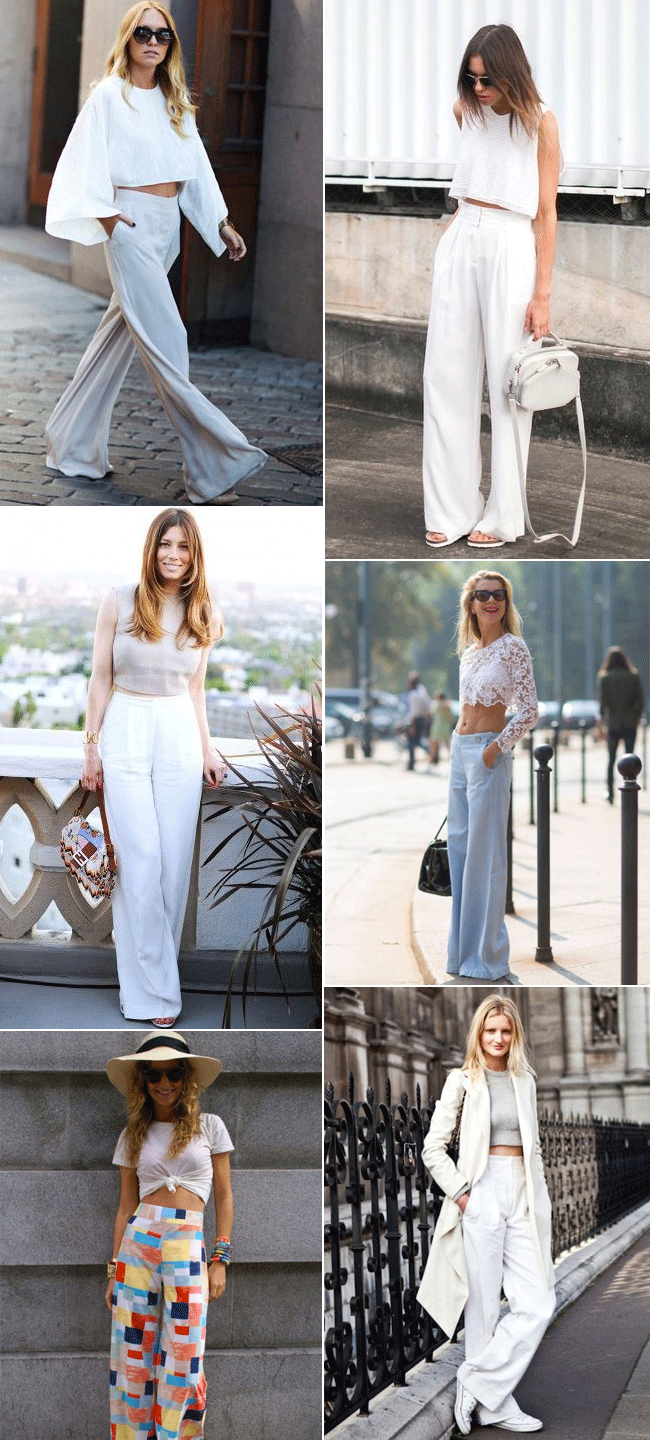 If a midriff isn't your thing, don't worry, you're just as safe with practically any form fitting top. The fitted top works if you want to make sure you don't loose too much of your shape!

If you're going out on a breezy afternoon, don't be afraid to pair a large sweater to your ensemble. It won't let you show off your shape as much as a form fitted top, but it will showcase your rad attitude and believe it or not, it will actually make you appear more petite! If you go with the sweater look, make sure you incorporate a stylish pair of platforms to give yourself an extra boost!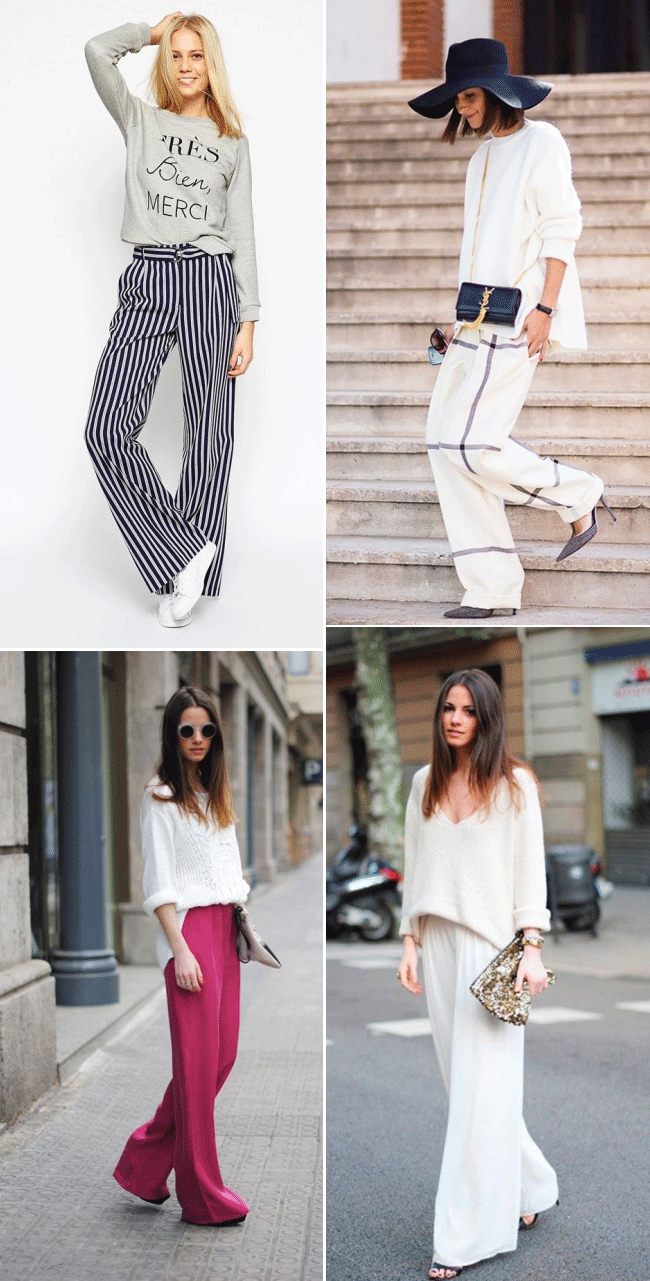 Don't forget the biggest style rule in wearing wide legged pants in the summer season. Wider is better! The less fabric to touch your skin the better you'll feel! Think easy breezy beautiful summer pants! We found a wide variety (pun intended) of our favorite looks at Net-A-Porter and most are even on sale. We're lusting after lots of them. Let your pants do the talking and give your body a break!

Xx. Jadan Huter