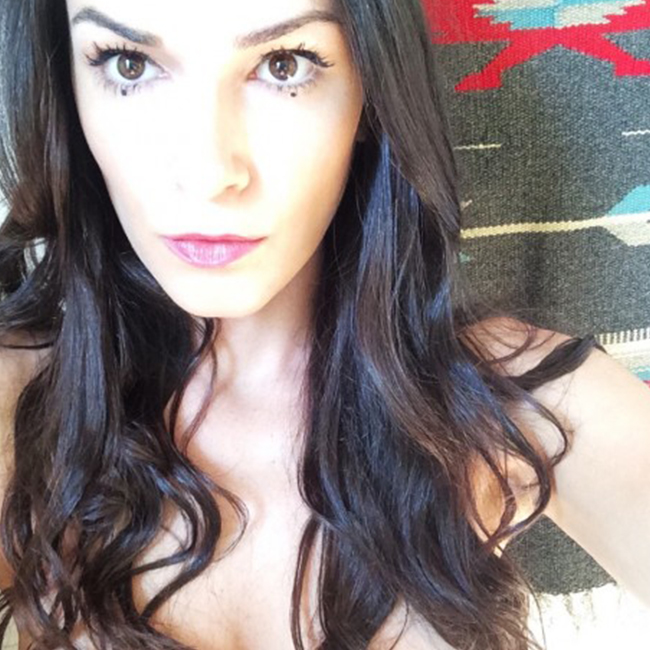 If you're keen on the fashion scene, then you've already seen this look on the runways. Eye dots. From runways to real life, it's my new favorite beauty trick. Lucky for me, it's also the most wearable, inexpensive accessory I own. If you've got a really great liquid liner, then you already own it too, which I'm sure you didn't even know until now!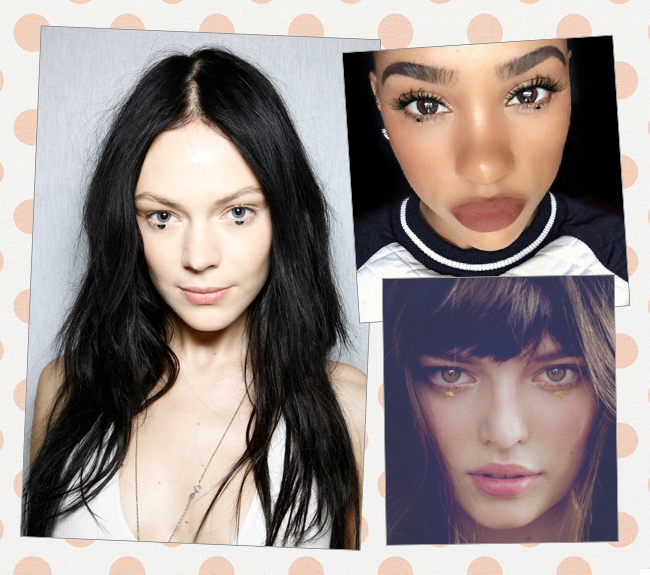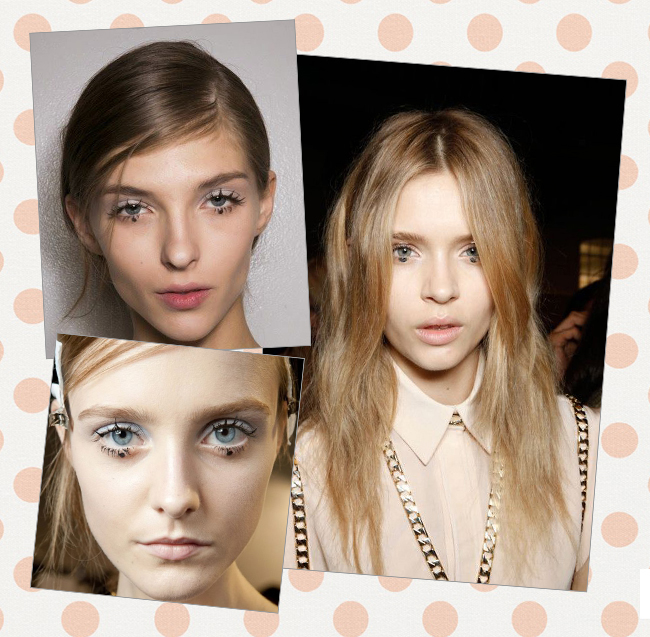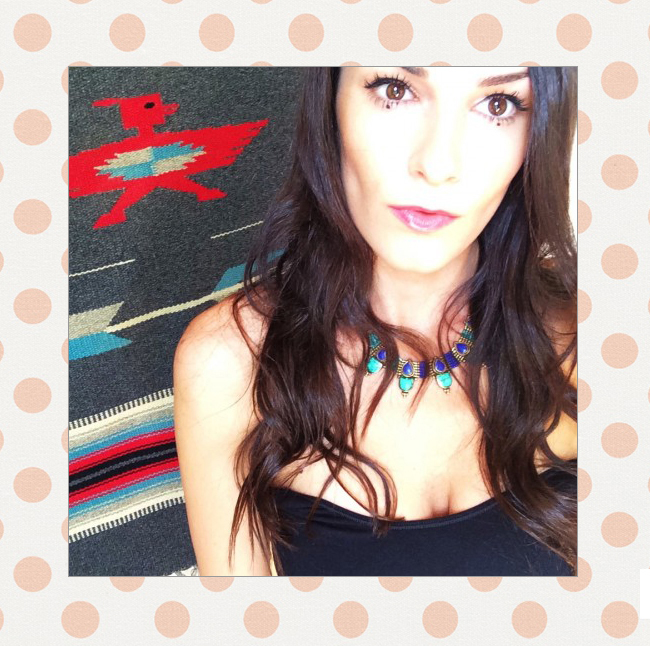 When I first 'spotted' (get it?) this look walking down the runway, I must say, I was a bit unsure how it would look worn in real life, but I was so captivated I figured why not give it a shot! That's when I fell in love. When done correctly, it makes your eyes seem bigger and brighter in a way that is much more subtle than you'd expect, a bit doe-eyed if you will. Big dots or small, one or many, that's the best part about makeup, there are no rules!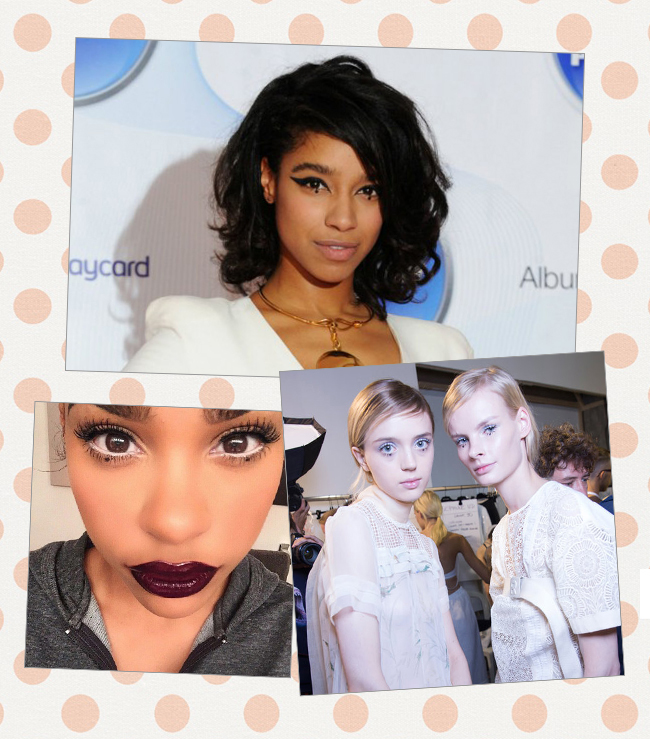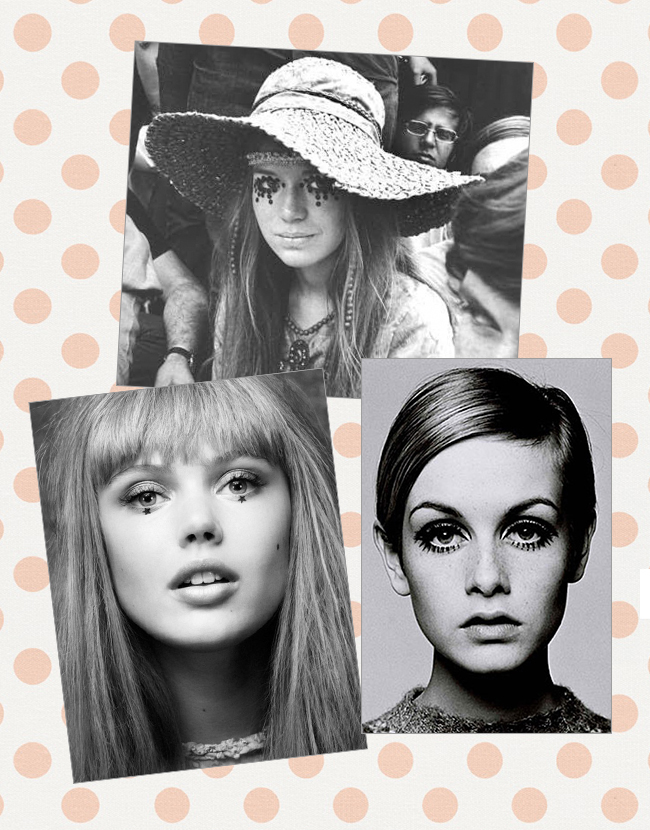 For history buffs, it's also like an ode to 60's icon Twiggy and her infamous lashes along with being a bit reminiscent of Woodstock days — which was all about highlighting the eyes!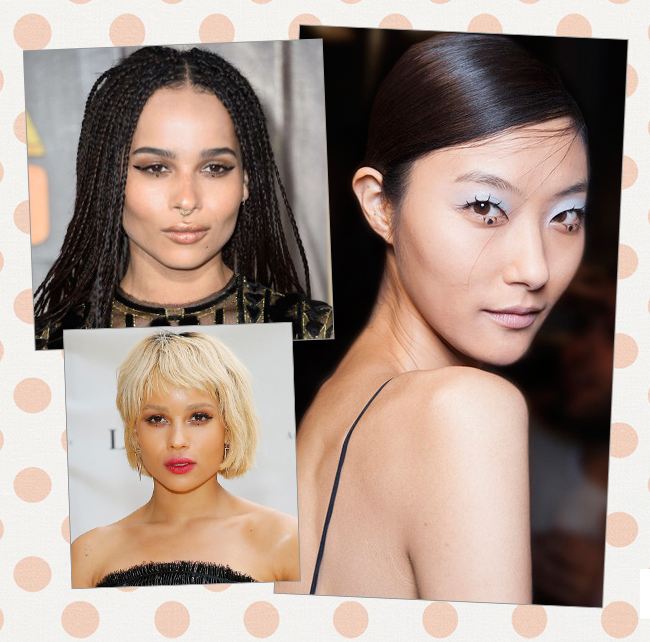 So…Not only is it super awesome and unique, it's super easy too get the look too!
A few tips for perfecting the under eye dot :
1. Wait until applying all your other makeup before you do the dot! This reduces smudges.
2. Add a thin or dramatic cat eye to your upper lid, maybe even some glitter shadow, whatever you prefer. Keep the lower lash line minimal, avoid dark liner or too much mascara as this will take away from the brightening effect of the dot!
3. Try and be strategic with the dot, small and centered. That is, unless you're trying to do stars, ovals, or any other shape, then just use your magic and create girl! Use an eyeliner pen with a narrow tip, or I prefer a quick drying liquid liner for a more precise dot!
If you don't have a favorite liquid liner or smudge pencil, our two absolute go-to's are the Dior Show Liquid Eyeliner and Giorgio Armani Smooth Silk Eye Pencil.
Xx. Jadan Huter