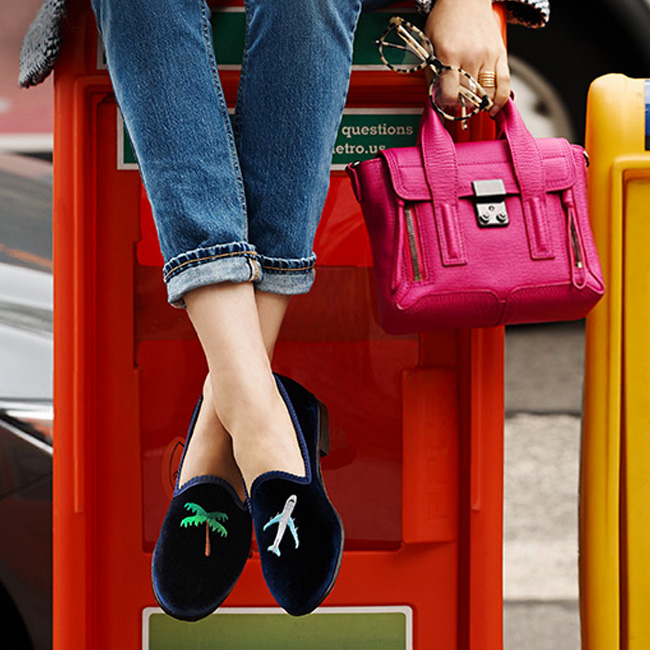 Attention shoeaholics. Gals and guys. Emoticons can suddenly jump out of your phone and into your closet with the latest limited-edition collection from Miami-based Del Toro. We've always loved the brand's unique marriage of Palm Beach prep and fine Italian craftsmanship and they just put together a dose of digital wit in an exclusive collaboration with Moda Operandi. It's all suddenly translated into a fashion moment that's grabbing a lot of attention. Each set of slippers in this M'Oticons collection features playful emoticon combinations, purposefully matched for a cheeky sartorial statement designed to make your very own, very personal style statement.
For the ladies, the silhouettes are laugh-inducing conversation starters that take a fresh approach to their classic look. Two of our favorites include the #Bombshell and #TongueInCheek.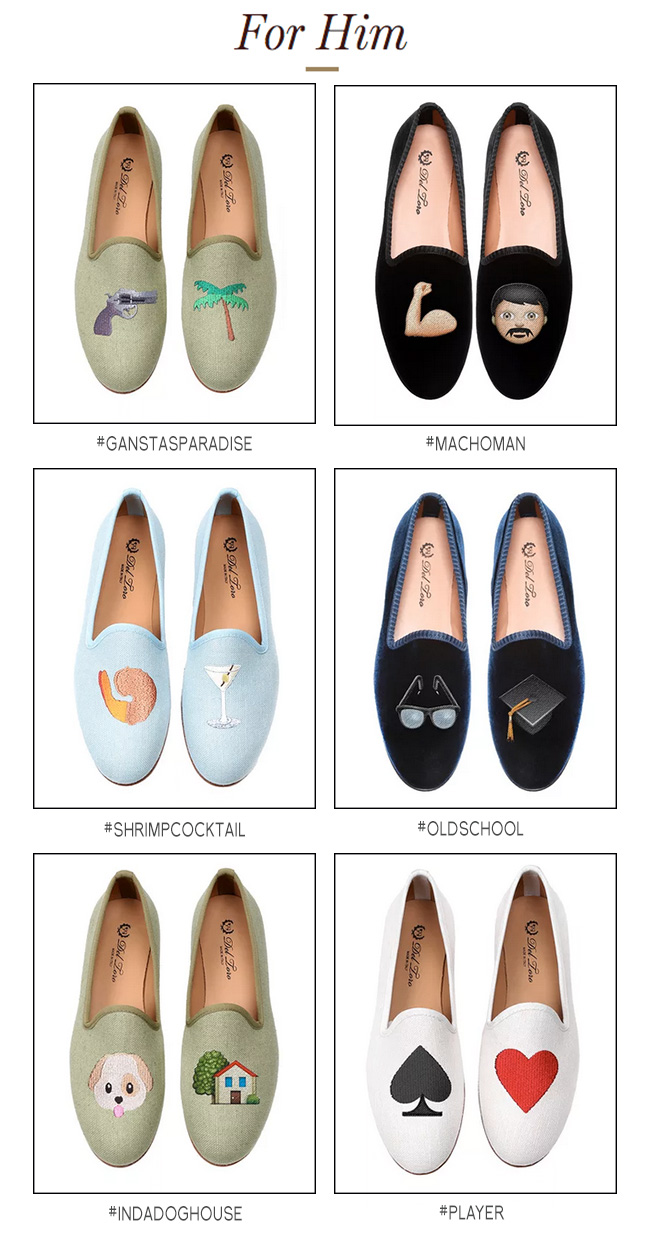 For the fellas, it's actually their first-ever menswear collection so now the guys can join in the fun. We didn't want to show all the choices, after all half the fun of being a shoeaholic is browsing. To check out both collections, which are available by special order, head on over to Moda Operandi for this exclusive Resort 2016 lineup.
xo,
-Lauren Cheek, The Blondette & NJ Goldston, The Brunette