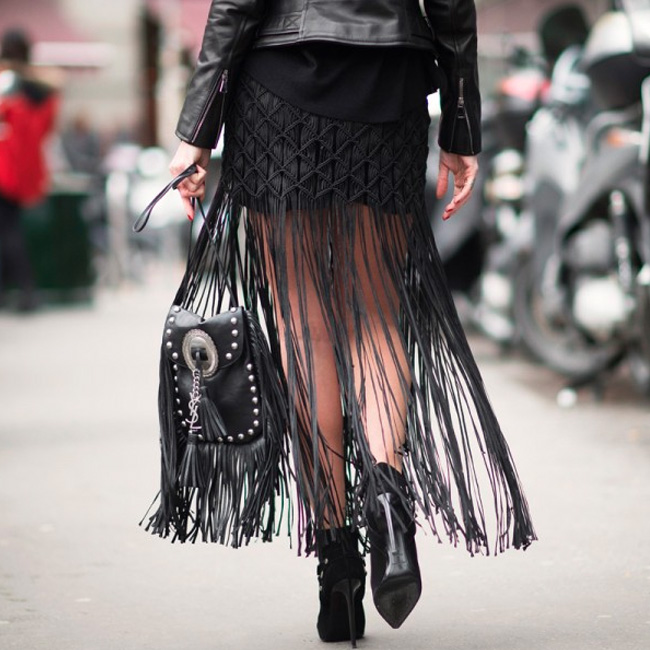 O.K. This is no passing trend. We were SO wrong. Fringe has experienced countless moments of resurgence in the past decade but now it seems it's here to stay. No longer in one year and out the next, maybe, just maybe, it just never really went out of style. This season, fringe is swinging (literally) harder than ever! the difference? Rather than the boho hippy fringe we're used to, Fall 2015's runways are brimming with a modern high fashion take on the vintage classic! It seems we're not the only one's who got the style memo. Tons of celebs have embraced it too.
We couldn't help but ask why. Our very own NJ has actually spent countless hours wondering (and obsessing) why fringe is so hot and her conclusion, and we'd love to know what you think, is it feels good and its downright sex-y. Bottom line. The fall 2015 collections allow anyone to dress 70's boho-chic, yet still look polished and sophisticated. Hence…it's not just for festivals anymore!
The key is not to overdo it. Our BnB Fringe Rule #1: Only one fringe element per outfit. Period.
BnB Fringe Rule #2: To avoid looking like you just got stuck in a paper shredder, ease into the trend with one or two statement pieces, and never wear them together. It's best to always pair your fringe with something modern, and minimalist to avoid looking like a cowgirl in costume! For example, playfully reveal some extra skin under a fringe skirt, accessorize with one of the countless leather fringe handbags we are seeing everywhere, cover up your mini with a western inspired fringe jacket, or pair your outfit with some comfortable fringe booties!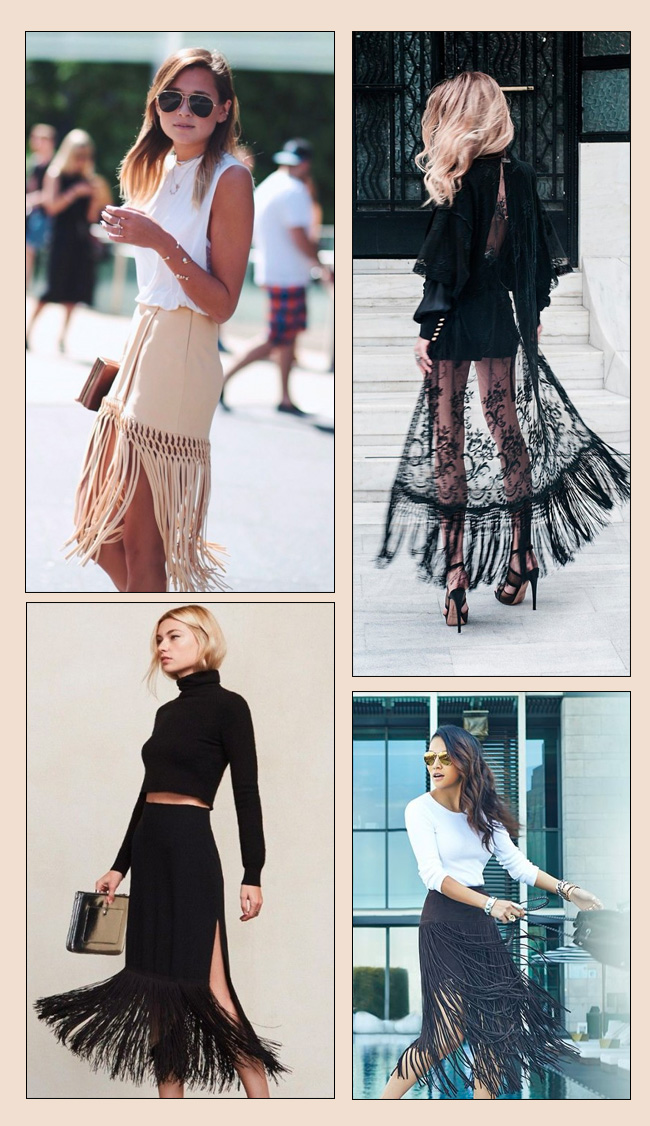 If you're ready to ready to incorporate this trend into your wardrobe, or you just want to add in a touch of detail, we've got this season's best takes on the trend (below) so you can literally get into the swing of things.

Xx. Jadan Huter