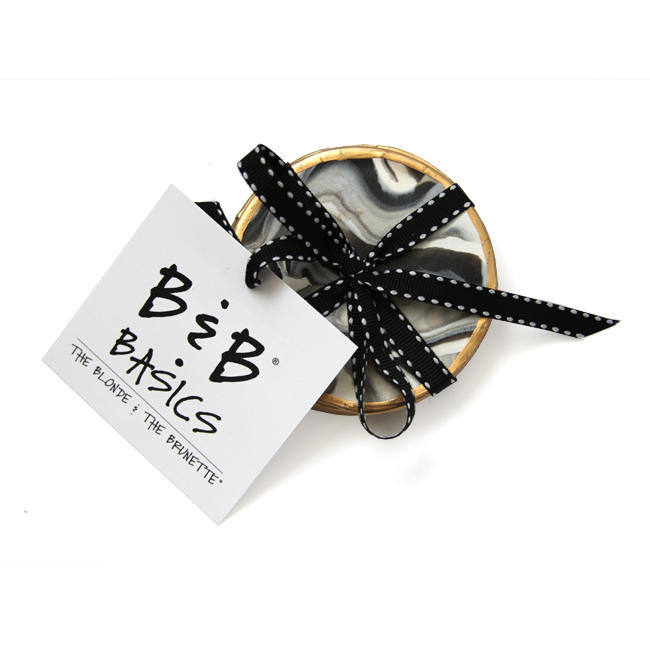 It's here! Just in time for the dog days of summer. The Blonde & The Brunette has launched it's very own capsule collection of quick and easy basics. Our B&B Basics line (of course we had to name it that) is a few key essentials each with a little added flare…or should we say sparkle! Of course, we personally wear them all the time! So for our LA lifestyle, we went with three basic tees in our signature colors (black and white) with black and silver embellishments to a body-con maxi dress that's great for any occasion to our accessories!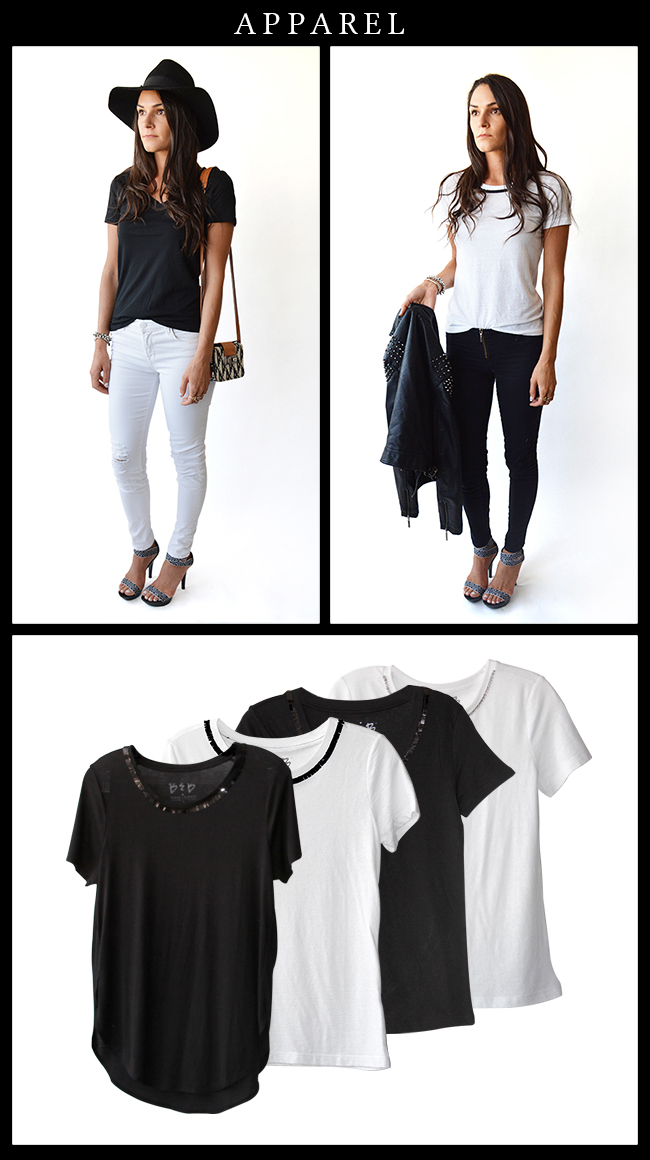 Each of our "NJ" B & B Basic tees makes a statement with its hand-embroidered black or silver sequin crew or v-neck detailing. They're perfect with jeans or a great pair of black shorts.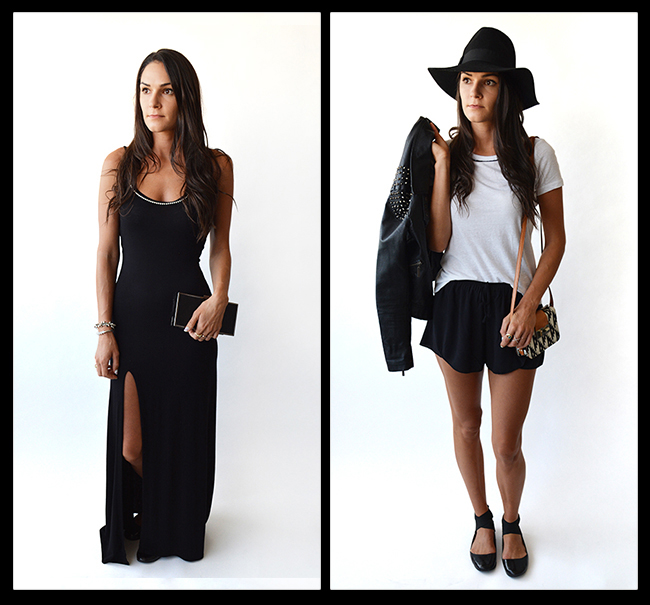 B&B Basic "Lauren" Maxi Dress & B&B Basic Shorts
Great in the middle of any heat wave, we couldn't resist creating an effortless little black beach dress with hand-embellished crystal neckline detailing and a perfect sporty short with a flattering fit, complete with a cascading side panel. It's the perfect way to stay cool.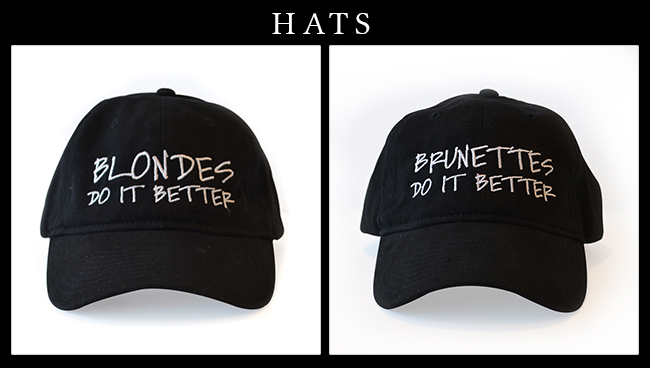 We designed a classic baseball cap with attitude and great fit. We couldn't resist adding one of our favorite sayings. It's a conversation starter wherever you go.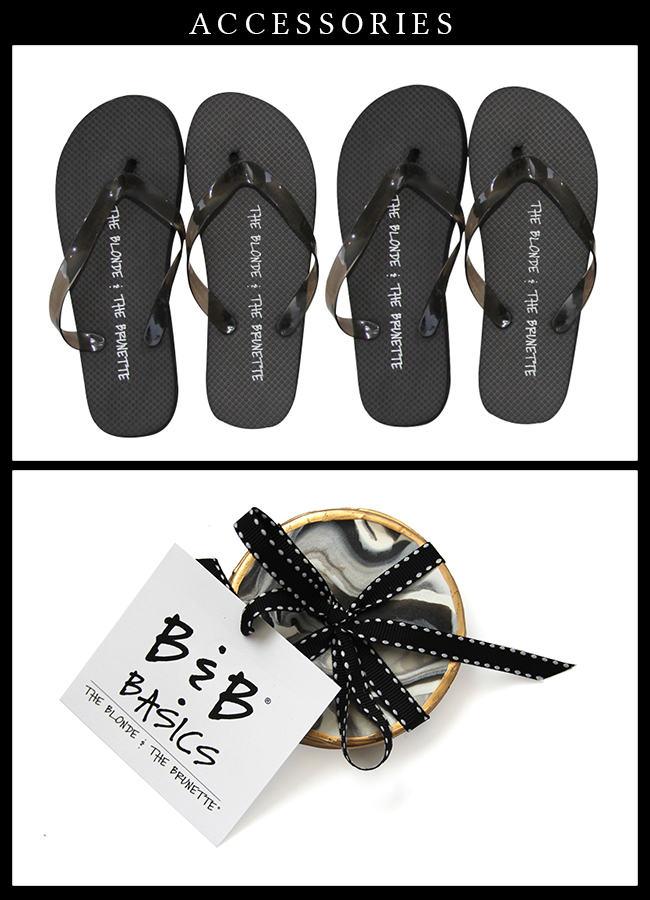 B&B Basic Flip Flops & B&B "Happy Hour" Coasters
Finally, as the day starts grab a simple pair of flip-flops or wind down during Happy Hour with our handmade coasters with gold metallic edging.
xo,
-The Blonde & The Brunette Team