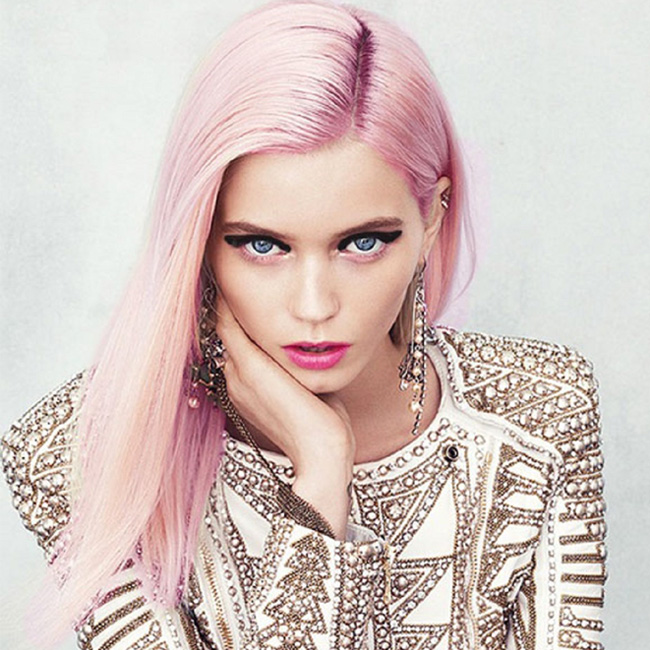 Pink Hair. Yes, please! That seems to be this summer's slogan. It's everywhere from the streets, the runways to all over the editorial spreads in the magazines and online- PINK PINK PINK! We don't think we could personally pull off this look but we are mulling it over (and wouldn't put our poor hair through the damage but we have a quick fix if you read on) but love seeing it!
Colored hair has been going strong for the last few seasons now, but this summer has everyone thinking pink—even the top celebs are on it! We've spotted it on everyone from Cara Delevingne (who was rumored to really be wearing a bubblegum wig at the Osheaga Music and Arts Festival this weekend in Montreal and we have no idea if this is actually true or false) to Rita Ora, Katy Perry, Lindsay Lohan, Rihanna and even the goodie goodies, Julianne Hough and Blake Lively who are are changing up their gorgeous golden locks for their pink dos! If you're thinking of taking the plunge go to a professional colorist. Best results happen with platinum blondes but you can get great color that lasts for three to six weeks or longer. On the makeup side, strong eyes and soft pink lips are the way to go.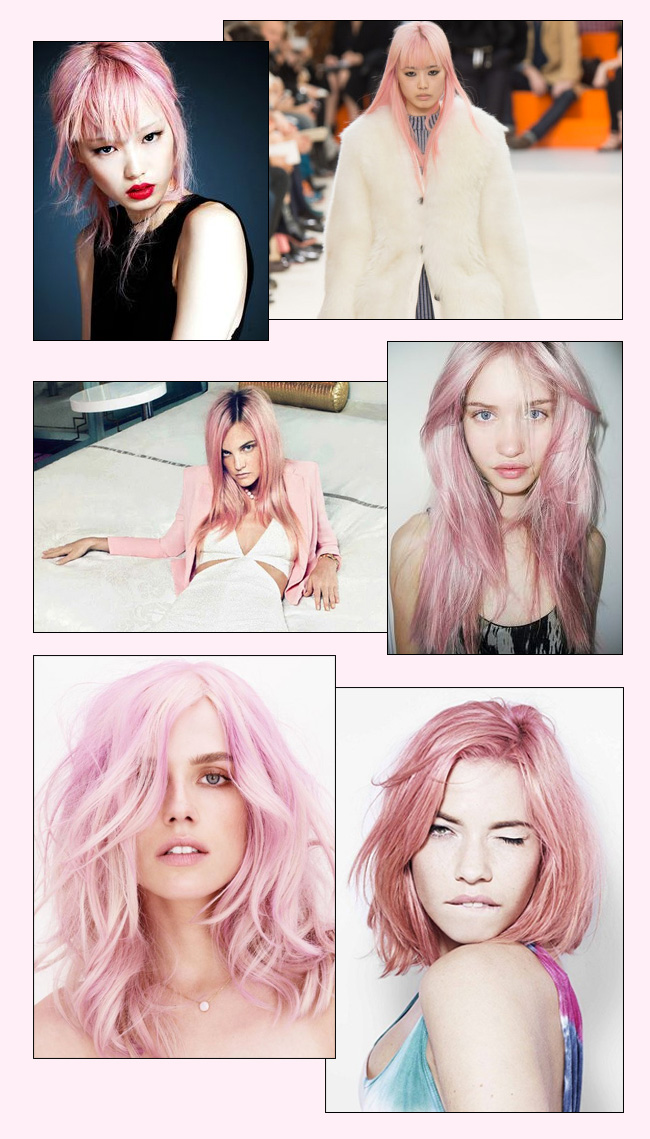 So, if you're wondering how this all got started, we suspect the trend kicked off during the Fall 2015 shows. Top model Fernanda Ly literally became the poster girl for pink hair when she stood out at the Louis Vuitton ready-to wear and Resort shows. I was there at both shows and said to myself, yup, this is a moment. Sure enough it was and now we have a tipping point.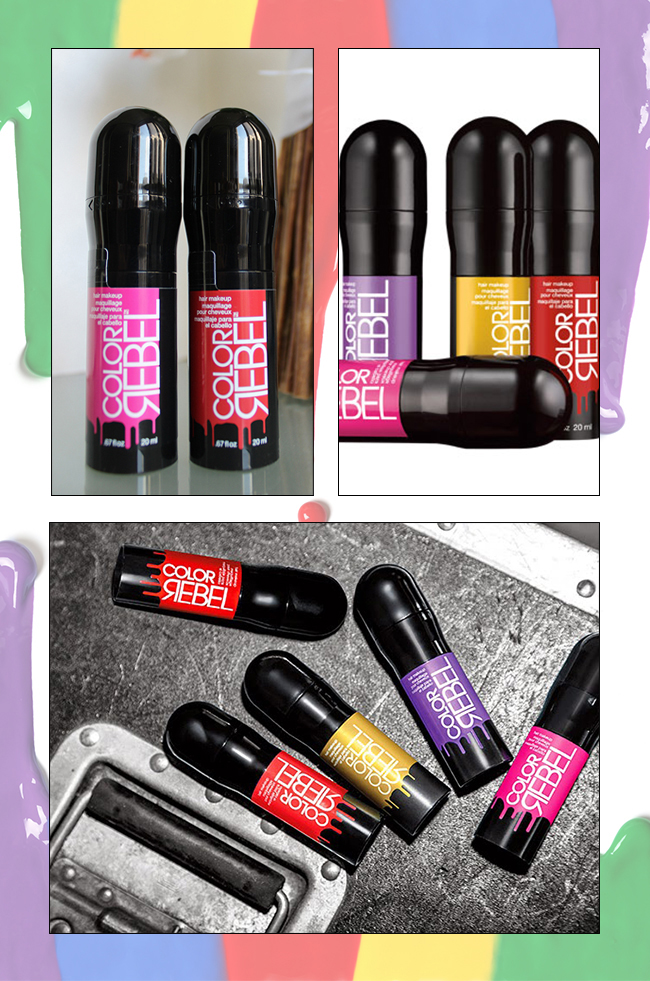 If you're not really sure pink hair isn't really your thing, not to worry! Just try Redken Color Hair Rebel in Quick Pink. The temporary 'Quick Pink' colour coats the hair instantly with the sponge applicator and is removed in approximately 2 washes, giving you intense hair colour without the commitment. We were ahead of the curve when Redken provided us with product samples. That's our very own Sharon (below) who put it to the test.
So, is it time to think pink? You decide. We're thinking it's "hot hot hot."
xo,
– NJ Goldston, The Brunette & Lauren, The Blondette