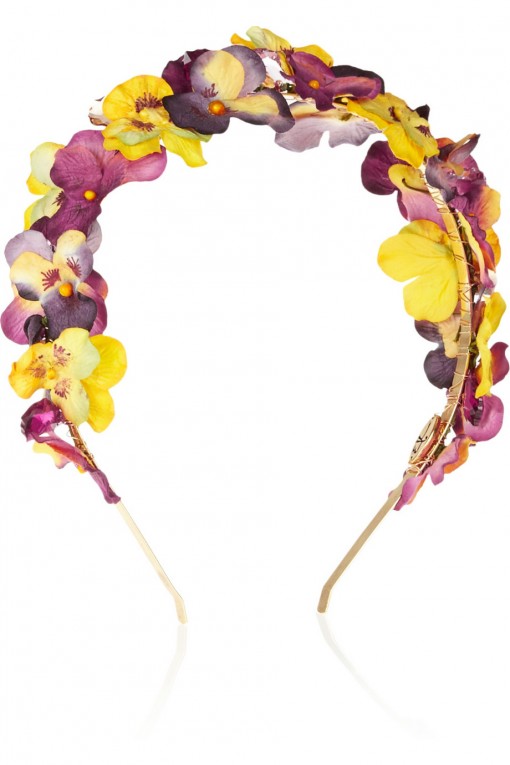 Eugenia Kim's Parker Paper-Flower and Crystal Headband. $310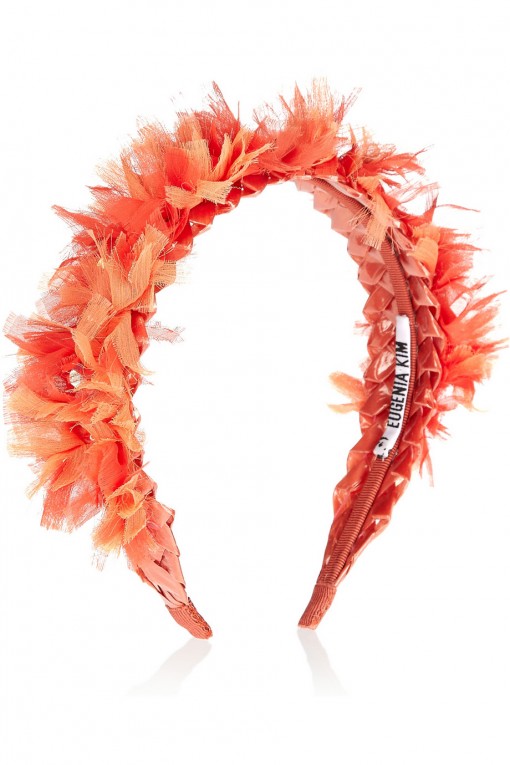 Eugenia Kim's Frida Sequin-Embellished Chiffon Headband. $160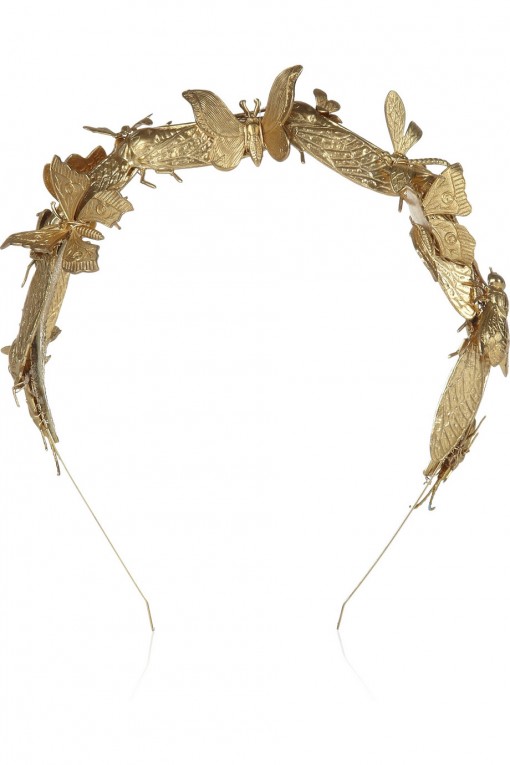 Eugenia Kim Milou Embellished Gold-Tone Headband $388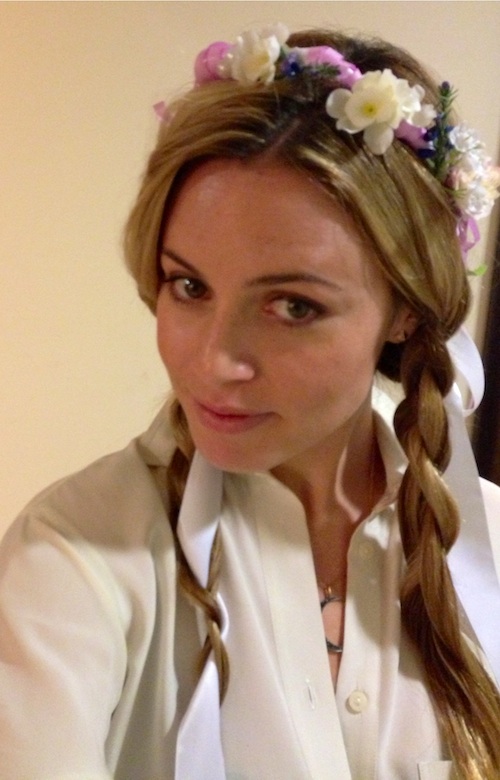 Kathryn, The Blonde in Her DIY Flower Crown & Friends
Last weekend I got together with my girlfriends for a bachelorette party. We all brought pipe cleaners, ribbons, dried flowers and hot glue guns and voila, flower crowns were made. Everyone had a different vision for their crown and they all looked amazing! It was such a fun activity to do with you girlfriends, crafty or not. And we all wore our crowns out to dinner that night!
If you're wanting some instant gratification (and generally I do) we selected three gorgeous looks from CFDA award-winner and celebrity favorite Eugenia Kim . We love her gorgeous Parker paper flower and crystal headband crown, $310; or, if that's not your style, try her Frida sequin-embellished chiffon headband. It's iridescent paillettes add a touch of bohemian flair. For something dressy, top off an evening look with her ethereal Milou gold-tone metal headband adorned with whimsical butterflies.
So get your girls together and get crowned! Whatever you choose, it's all so festive and perfect for bridal season.
-Kathryn, The Blonde