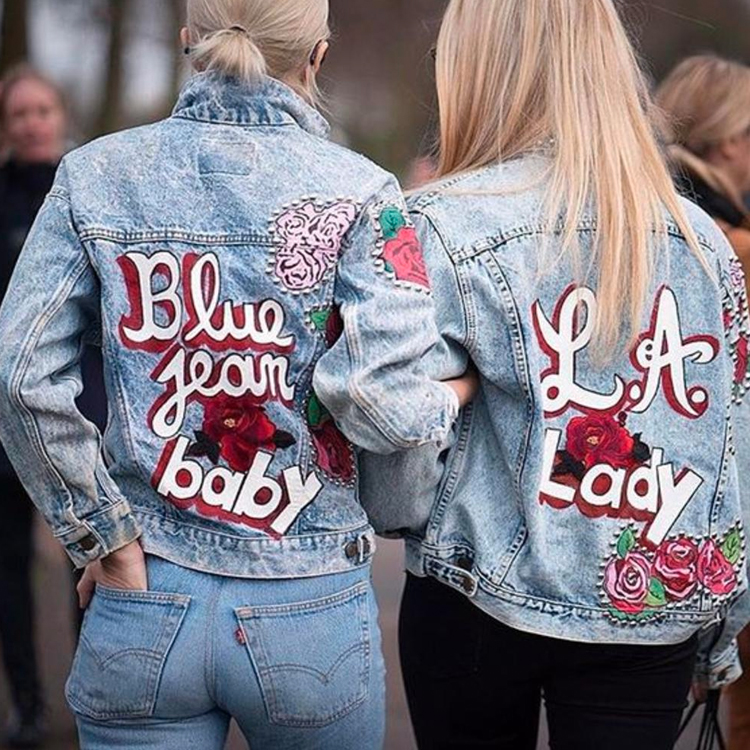 There's a new trend taking over, and I don't see it slowing down anytime soon. A trend I'm sure you remember from the 90's is back, and giving us a fun one of a kind way to get nostalgic and re-live our childhood. Just about every store you walk into these days will have a handful of patch inspired pieces. Instead of purchasing one of those, why not set yourself apart with a hand-picked one of a kind patched up piece. A quirky addition to any ensemble, that enables you to express your personality via your wardrobe. Online companies make it almost too easy these days with the ability to order iron-on patches of just about anything and everything you could think of. Add a couple statement patches or go all out for maximum impact, there is no wrong way to patch it up.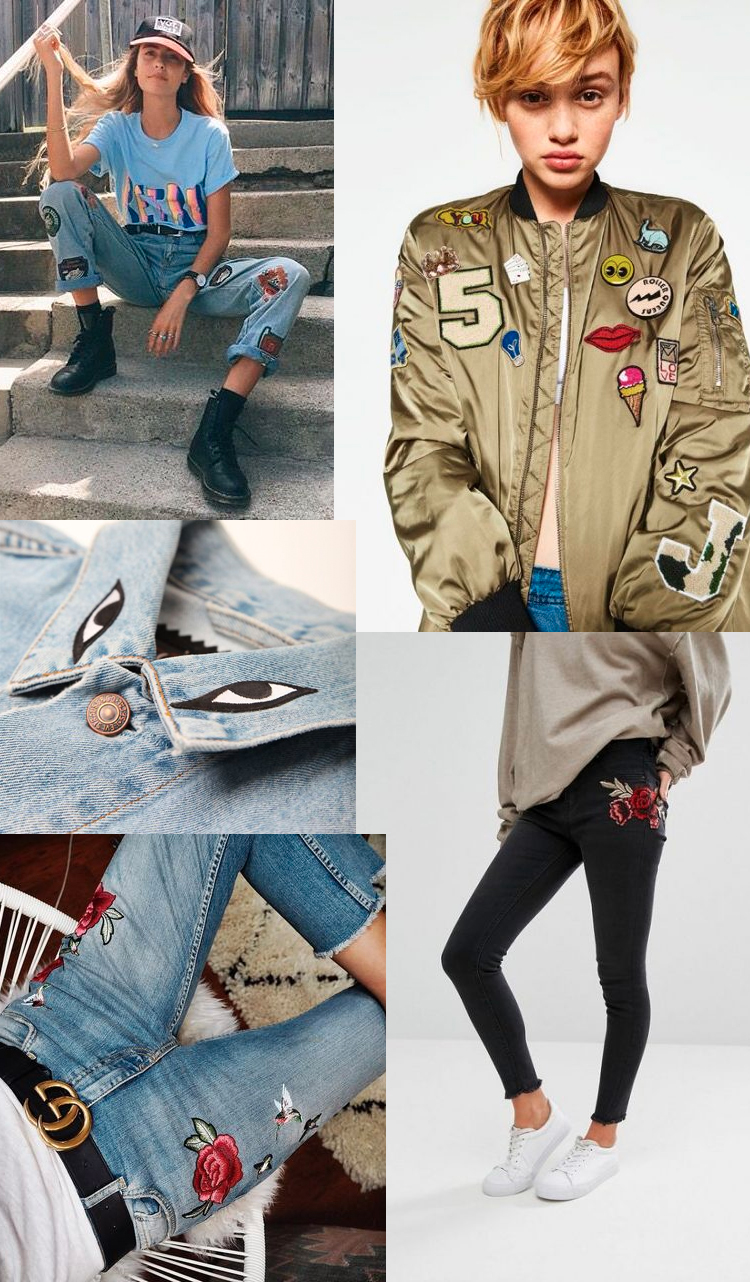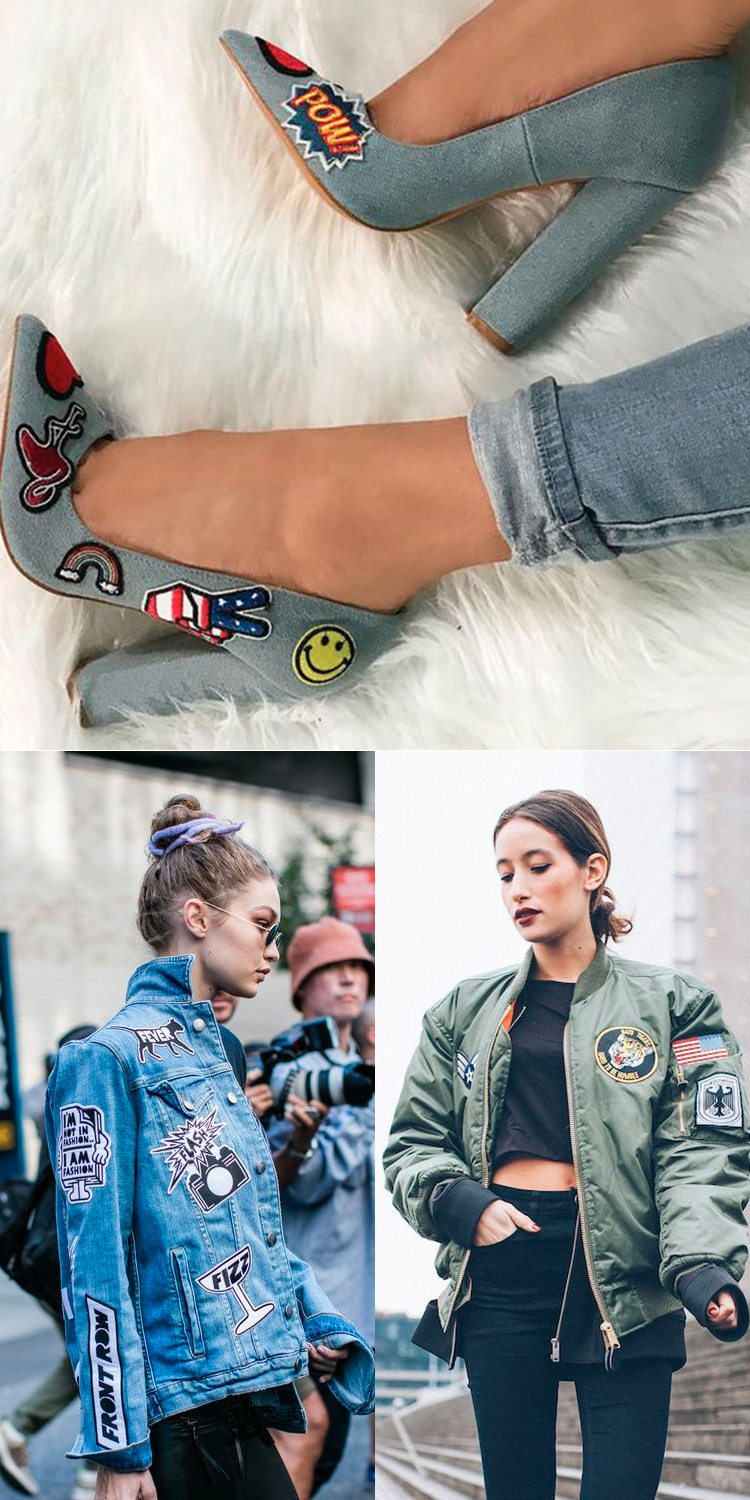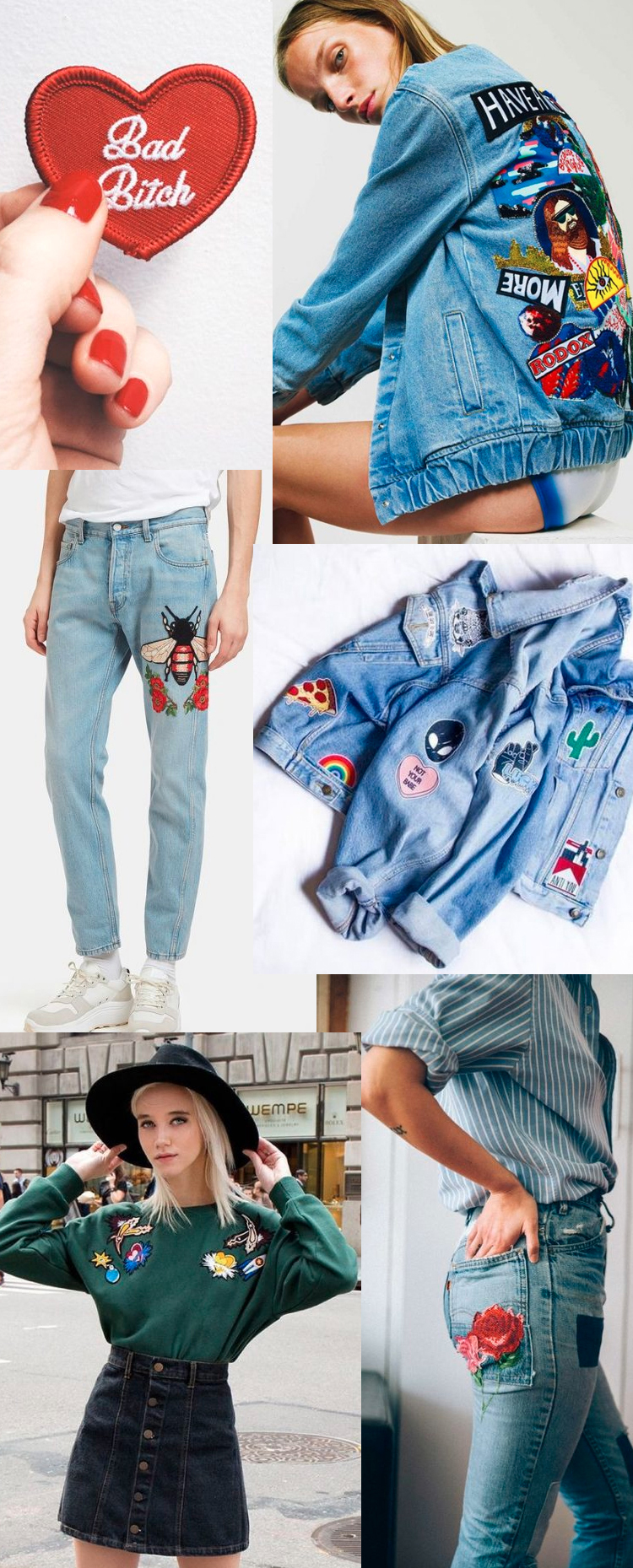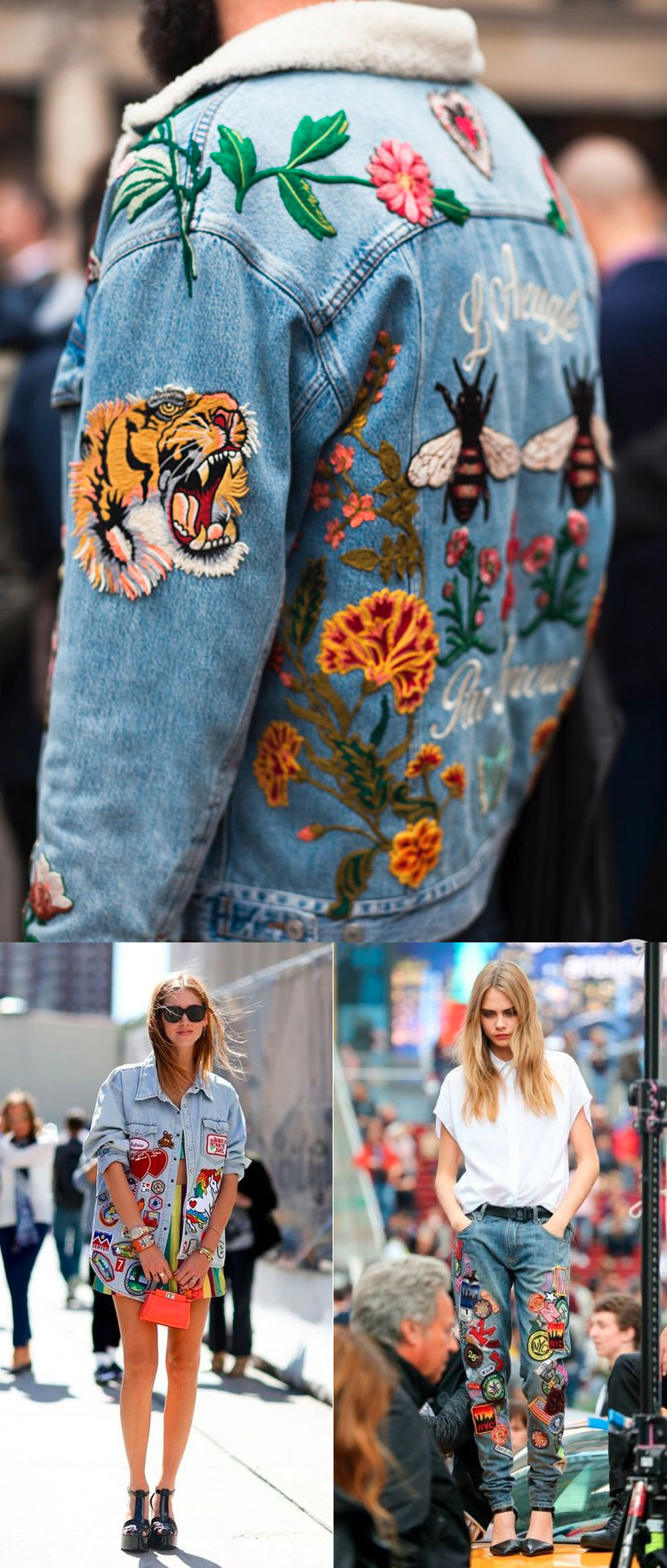 Five Tips & Tricks:
1. Word to the wise, don't go overboard. Keep the rest of your outfit simple to avoid clashes.
2. Customized denim will always look good. For example, a jean jacket, or a ripped pair of Levi's with a few patches is an easy way to start integrating this look into your wardrobe.
3. Avoid wearing with patterns. This may draw the eye away from your statement piece.
4. Pair your customized jacket with ripped skinny jeans, & a pair of booties for some extra attitude.
5. Try a neutral bomber with embroidered back patches to pair with your sportier attire.
If you're not much of a DIY person, shop some of our favorite patched up looks below.

xo,
Jadan Huter