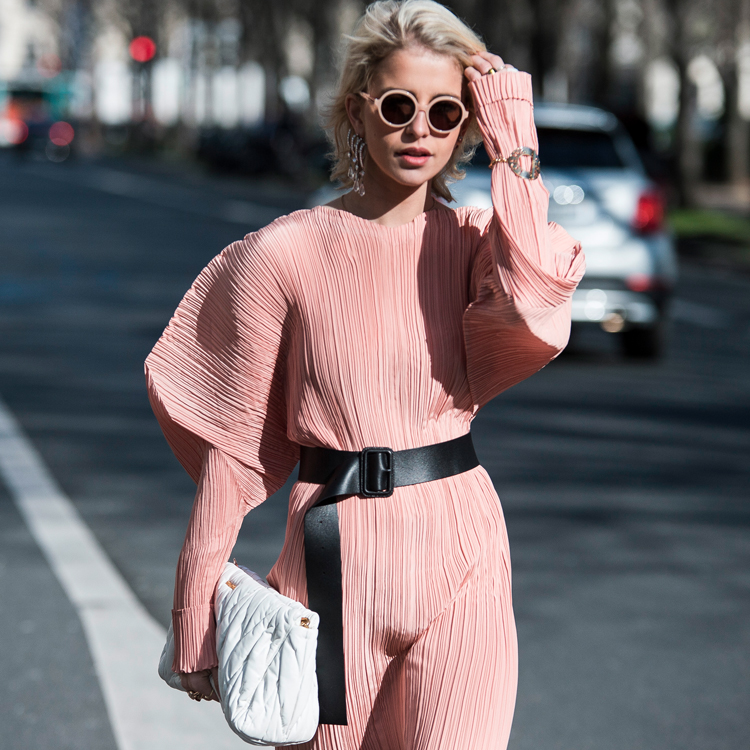 It's a fact. Street style is always taken to the next level during Paris Fashion Week. Everyone brings their A-game, and over the last few days we had a preview of what to expect trend-wise for the coming seasons. Take note, we're adding lots of this ideas to our closet as Spring essentials because they are so worth the investment; the return of the waist with relaxed belts or corsets; all forms of power pink and pink and red color blocking combos; the plaid is back to play often with a plaid on plaid look; the reinvented legging; the dramatic sleeve whihc is still as dramatic as ever and we learned that thigh high boots aren't going anywhere anytime soon plus the new mini "it" bag. Read on to see more of the trends we spotted and some of our favorite fashion moments.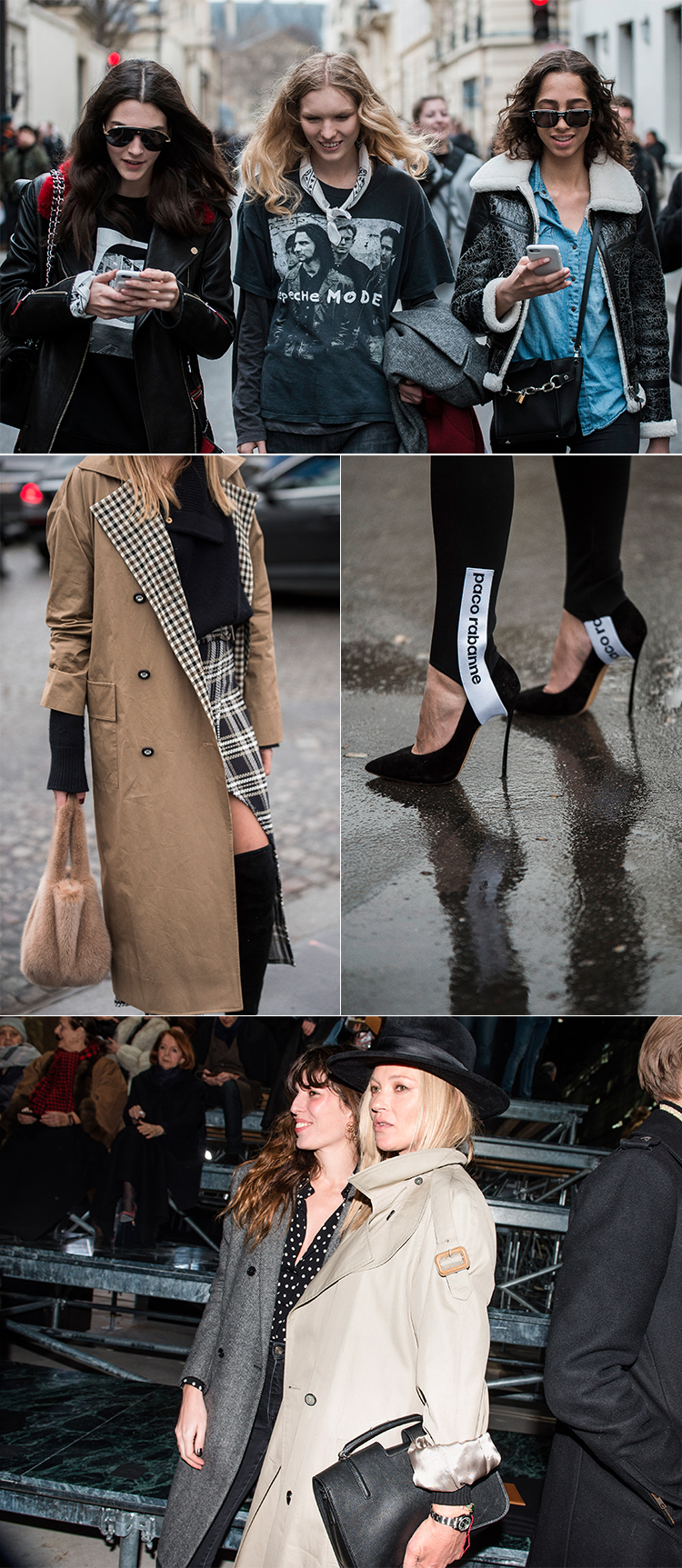 Still cool girl chic, black & white is trending stronger than ever in the City of Light with strong black & white trend is getting stronger with some pretty epic coats that we can't get out of our heads. Also, we're still digging that exaggerated sleeve look.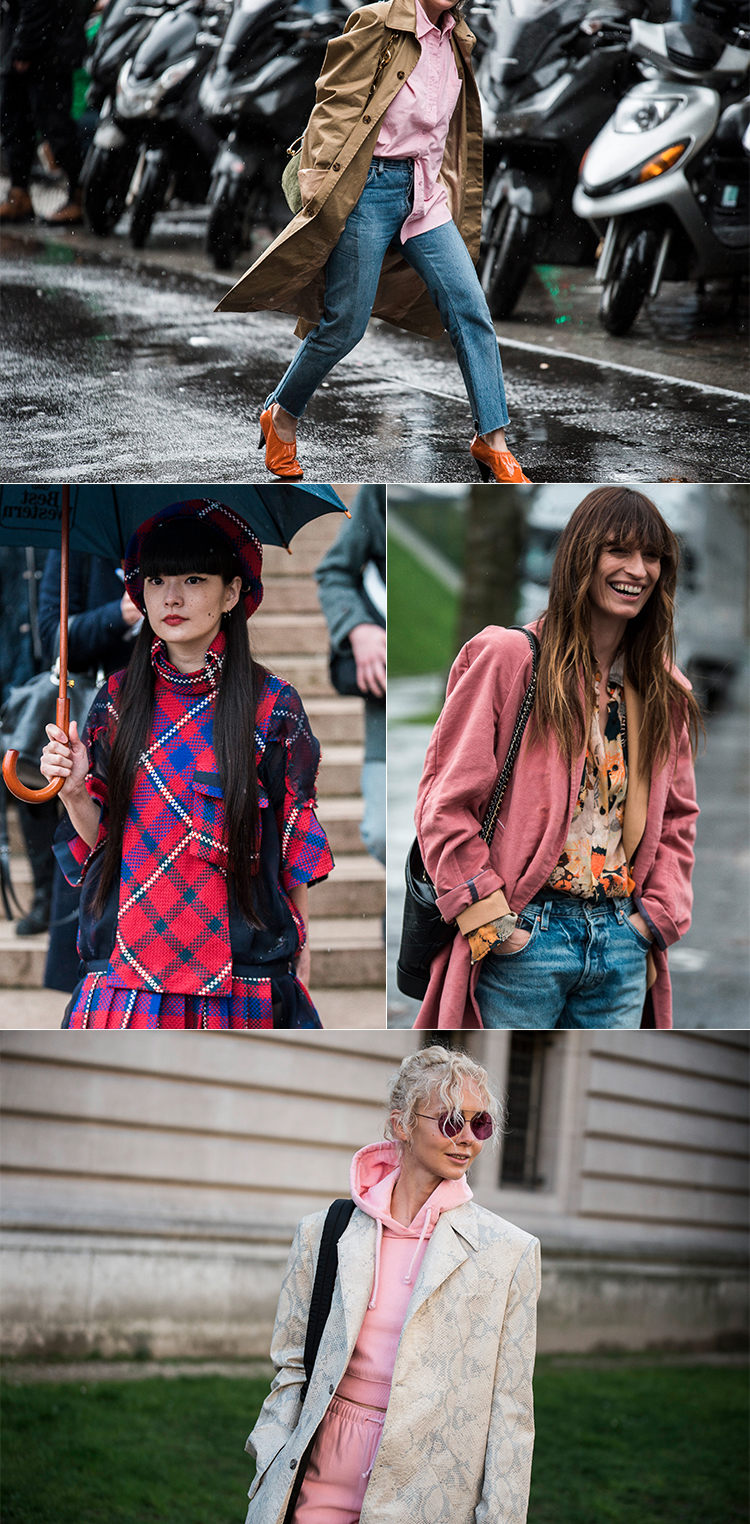 It was like 50 shades of pink on the streets of Paris last week! Everywhere we looked someone was sporting it. Pink pastels are having a big moment in the coming seasons.

Finally, the new "it bag" by Chloe. spotted on B & B Style friend Aimee Song. We NEED!
What were some trends that you spotted? Be sure to let us know in the comments.
xo,
-Lauren Cheek
All Photo Credit: BFA.com