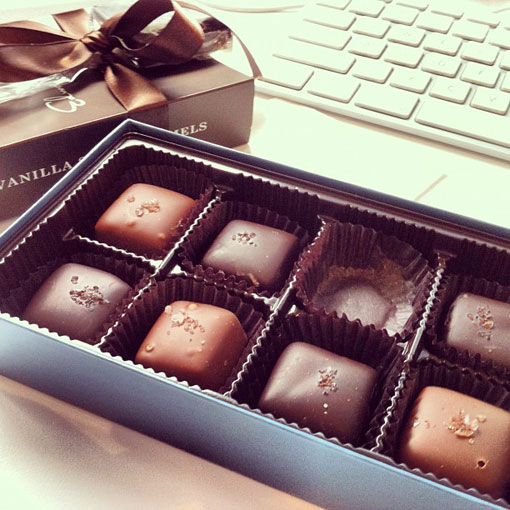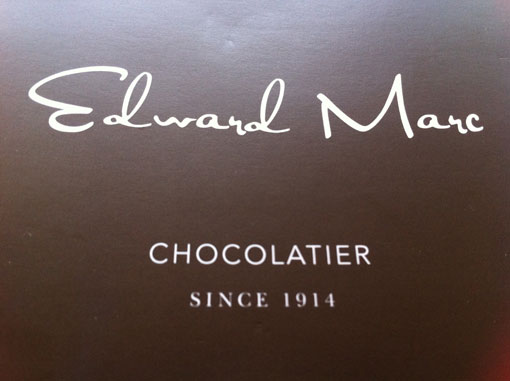 We're taking a quick break from our Met Gala coverage because the other day, NJ, The Brunette gifted each of us a delicious treat: boxes of Edward Marc Vanilla Salted Caramels! With a sprinkle of sea salt on top of each piece, these chocolates are the perfect combination of salty and sweet. Boxes range from 8 – 32 pieces and include a mix of dark and milk chocolates.
And while you're on the site, Edward Marc's other treats include truffles, assorted filled, chocolate pops and gourmet pretzels. You can even order chocolates with a custom message! Hey, Mother's Day is around the corner. You can purchase Edward Marc Vanilla Salted Caramels online or at retail locations in Pennsylvania and Washington, DC.
Warning: for those of you with a sweet tooth, these chocolates are VERY addicting; I had to restrain myself from eating the entire box before noon.
– Ashlee, Brunette Contributor