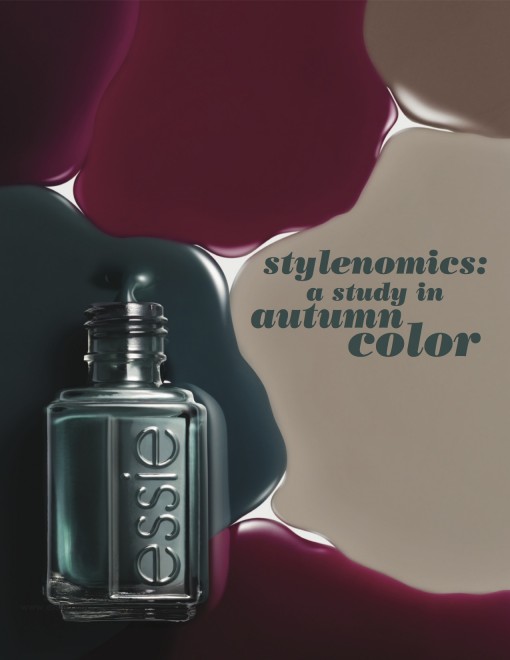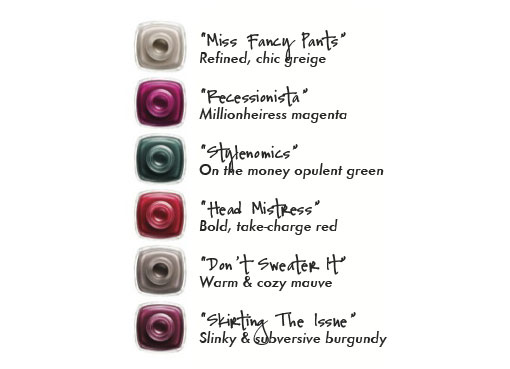 Last week LA was a whirlwind of activity as everyone geared up for the Emmy's including getting ready for the "manicam" on the E! Red Carpet. Get it! Essie led the way by inviting beauty bloggers (oh happy day) and celebs to private Essie manicure appointments at the super swank Bungalow 22 at The Beverly Hills Hotel. They've never allowed a brand to go into a suite! It was a synergistic beauty moment. Essie pampered us with complimentary manis, cappuccino's, champagne and so-worth-it morsels as they debuted the new Essie Autumn Collection. With their stunning line-up of the trendiest colors of the season from the perfect shade of taupe, an opulent green, a striking magenta, a bold red and a slinky burgundy, each lacquer was an almost perfect match to the many gowns that made it down the Red Carpet two days later.
So…when I finally did sit down for my manicure. It was a tough choice since all of their colors are so hot for fall but I fell in love with "Stylenomics". Perfect for a blonde. It looks like a very deep green, more like black with a green tint in the sun. Don't you just love it? For brunettes, try "Miss Fancy Pants", "Recessionista", "Don't Sweater It" or "Skirting The Issue".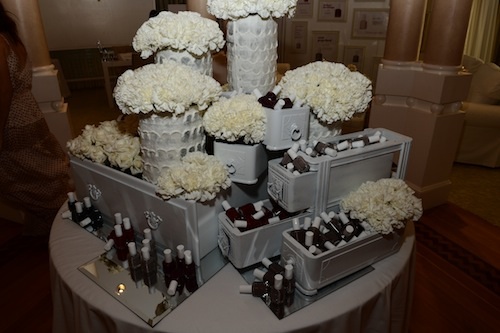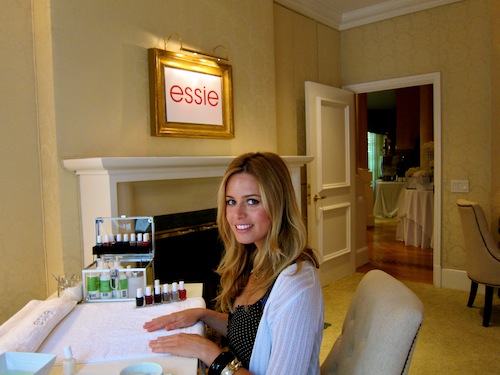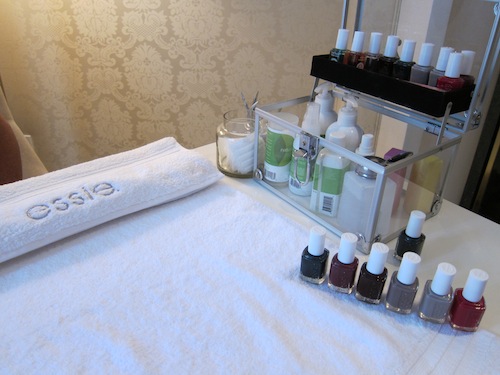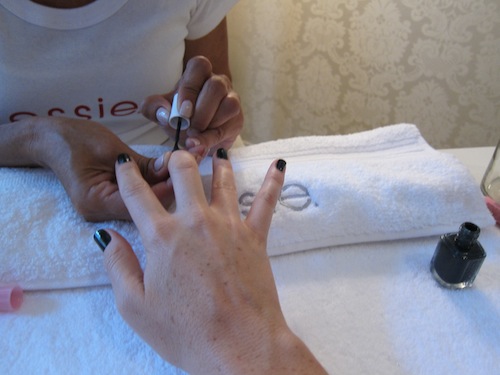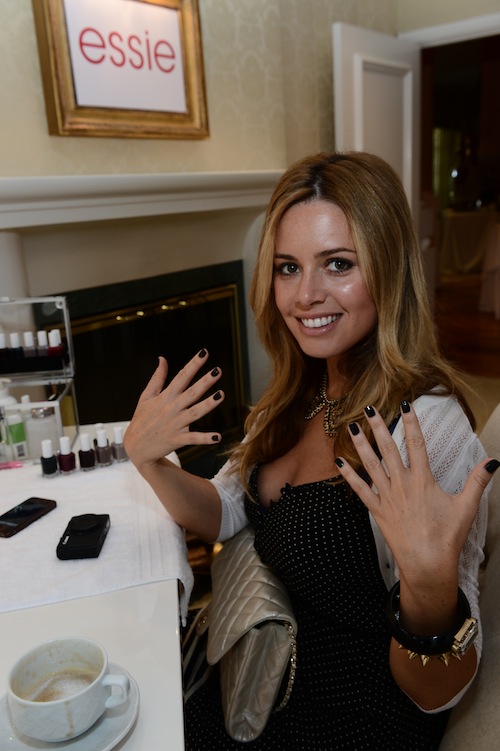 Love This!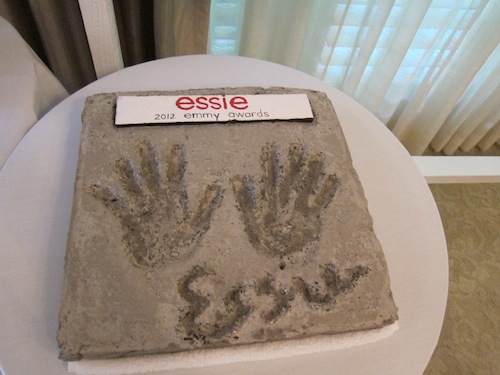 Best of all, I'm now a member of the Essie Wall of Fame. You can be too. The new Stylenomics shade and the ESSIE Autumn Collection is now available in salons or online for $8/bottle.
Way to nail it, Essie!
-Kathryn, The Blonde