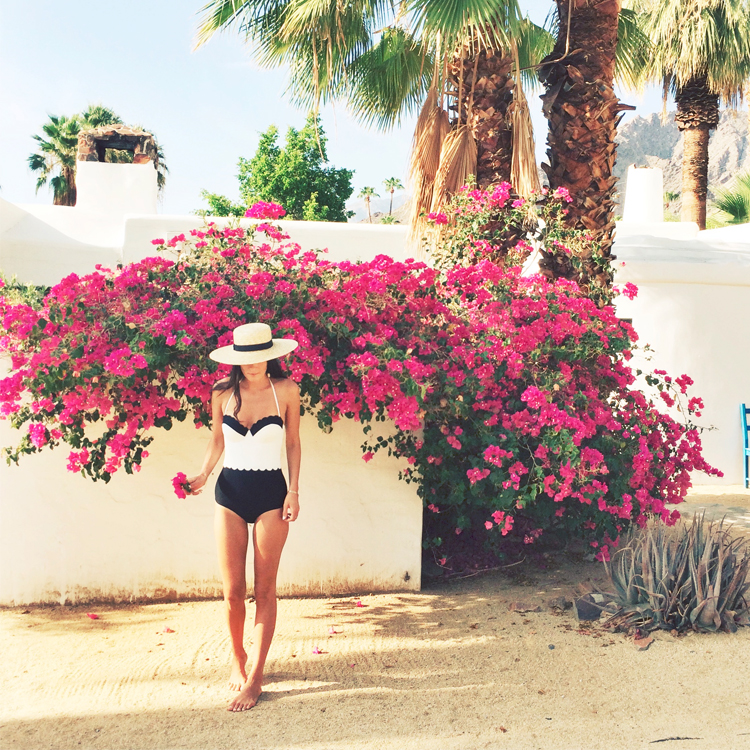 If you had dreams of jetting to Morocco or the Mediterranean this summer, but a little thing called life got in the way, join the club. Not to worry though, I'm letting our readers in on a last minute secret summer escape that'll transport my fellow Angelinos to a relaxing European weekend without the hassle of a ten+ hour flight.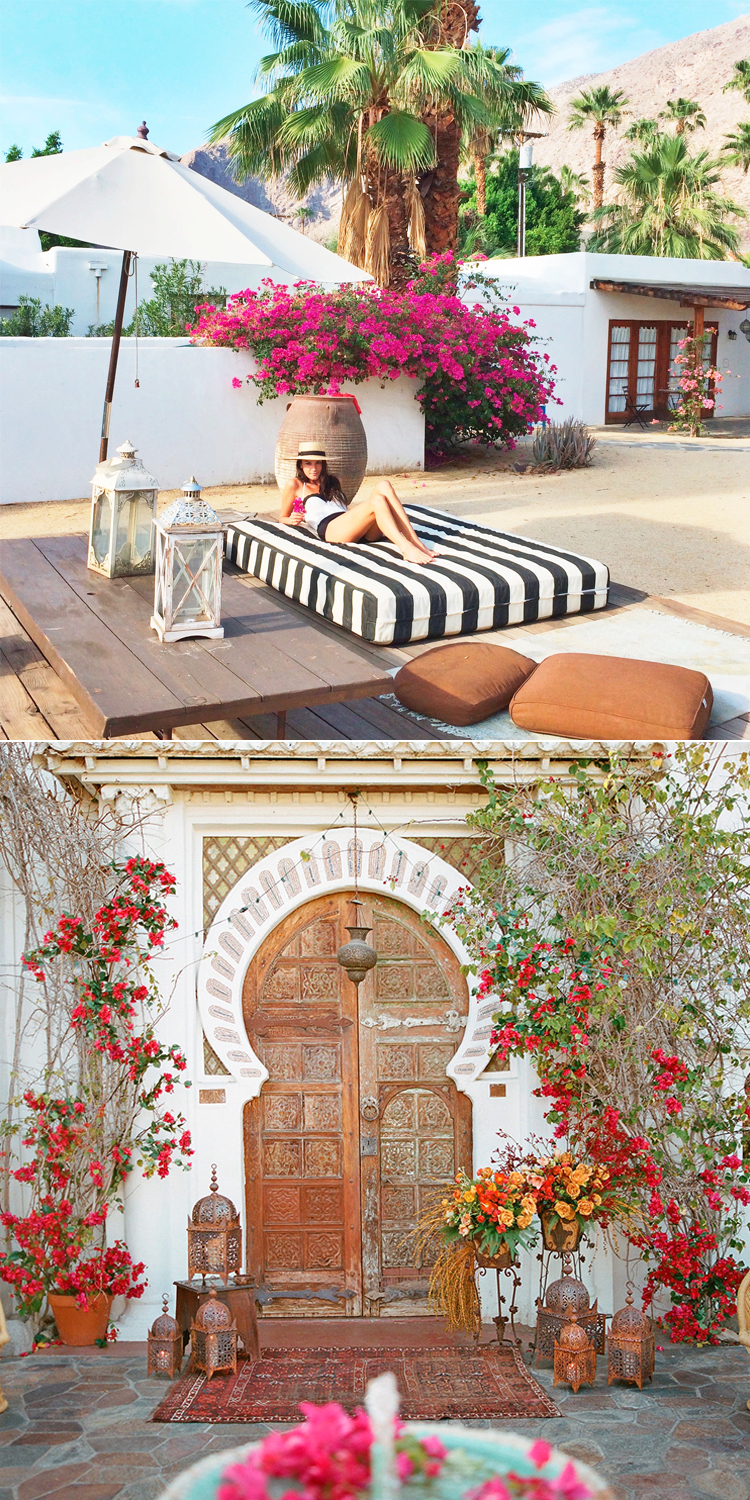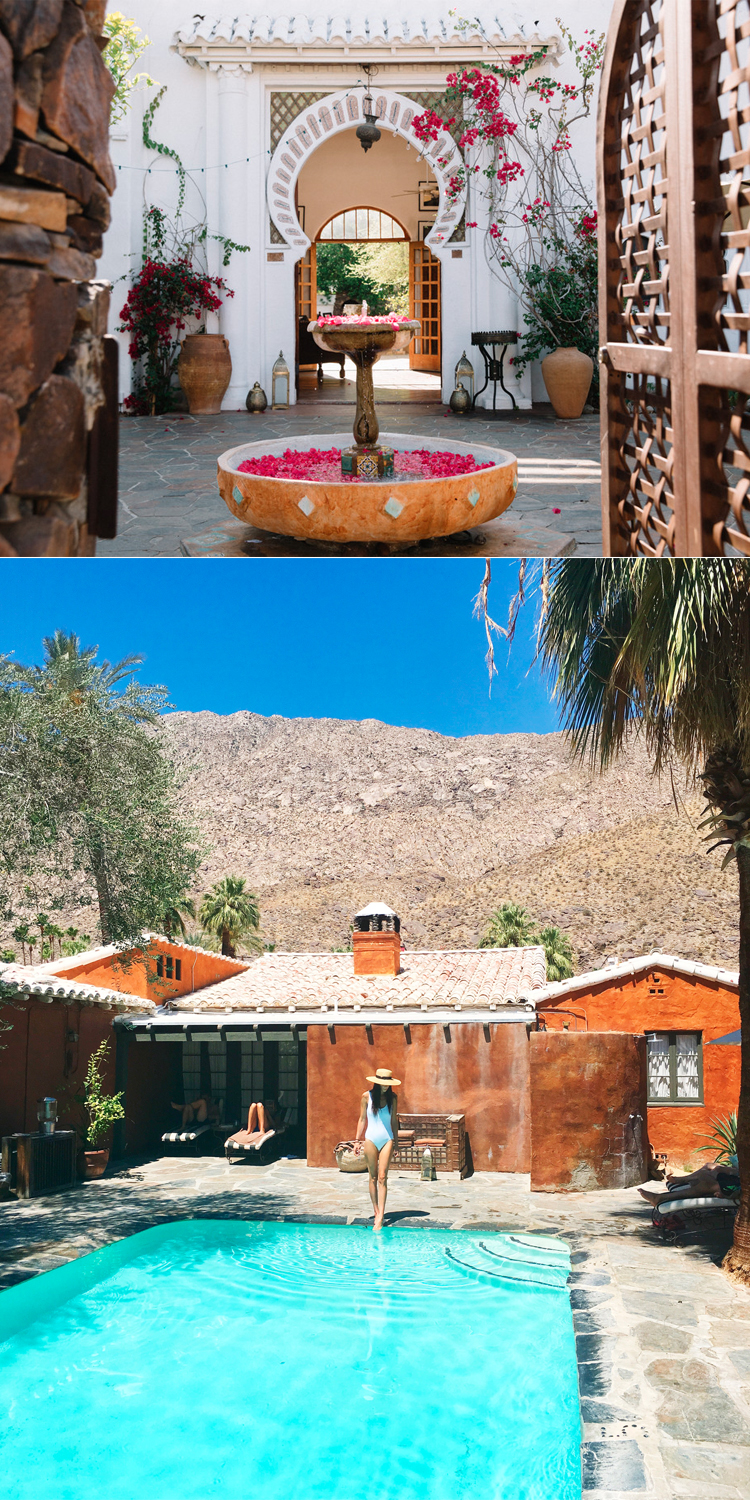 Korakia Pensione. If I had to describe it in one word, it would most definitely be 'magic'. The first time I stepped foot on the grounds of Korakia, I knew it was something special, and I knew I would be returning as often as possible for the rest of my life. Each time I find myself back at this little desert oasis, it solidifies that idea. You might be wondering why on earth I would compare anywhere in Palm Springs to a villa off the Mediterranean coast, and how on earth anyone could enjoy the desert in this heat… Just trust me on this one.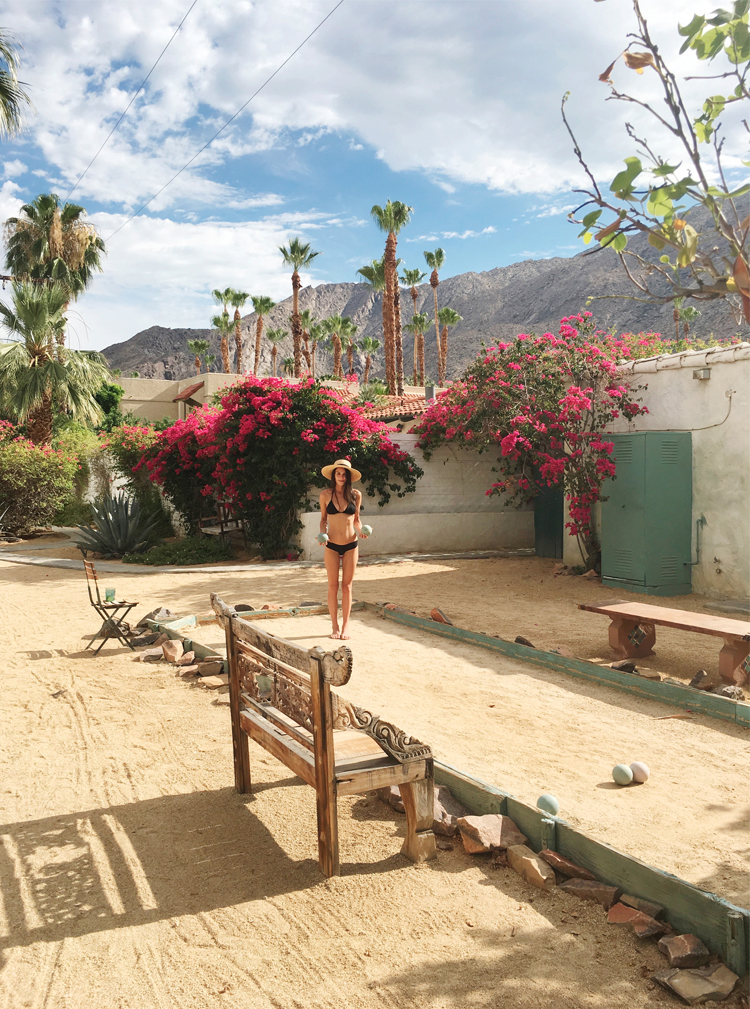 Tucked away in downtown Palm Springs, with the San Jacinto Mountains serving as a backdrop is a veritable oasis blending Moroccan and Mediterranean architectural styles, pops of fuchsia-colored bougainvillea. The charming structure now referred to as Korakia was built in the 1920s, but the boutique hotel itself didn't open until about 30 years ago, and was billed as an "experimental resort." Forbes Traveler named it one of the "Sexiest Hotels in America." I'd have to agree with the sexy part, but really wouldn't even consider it a hotel. A better suited description would be 'a close friends villa that you are never ready to leave.'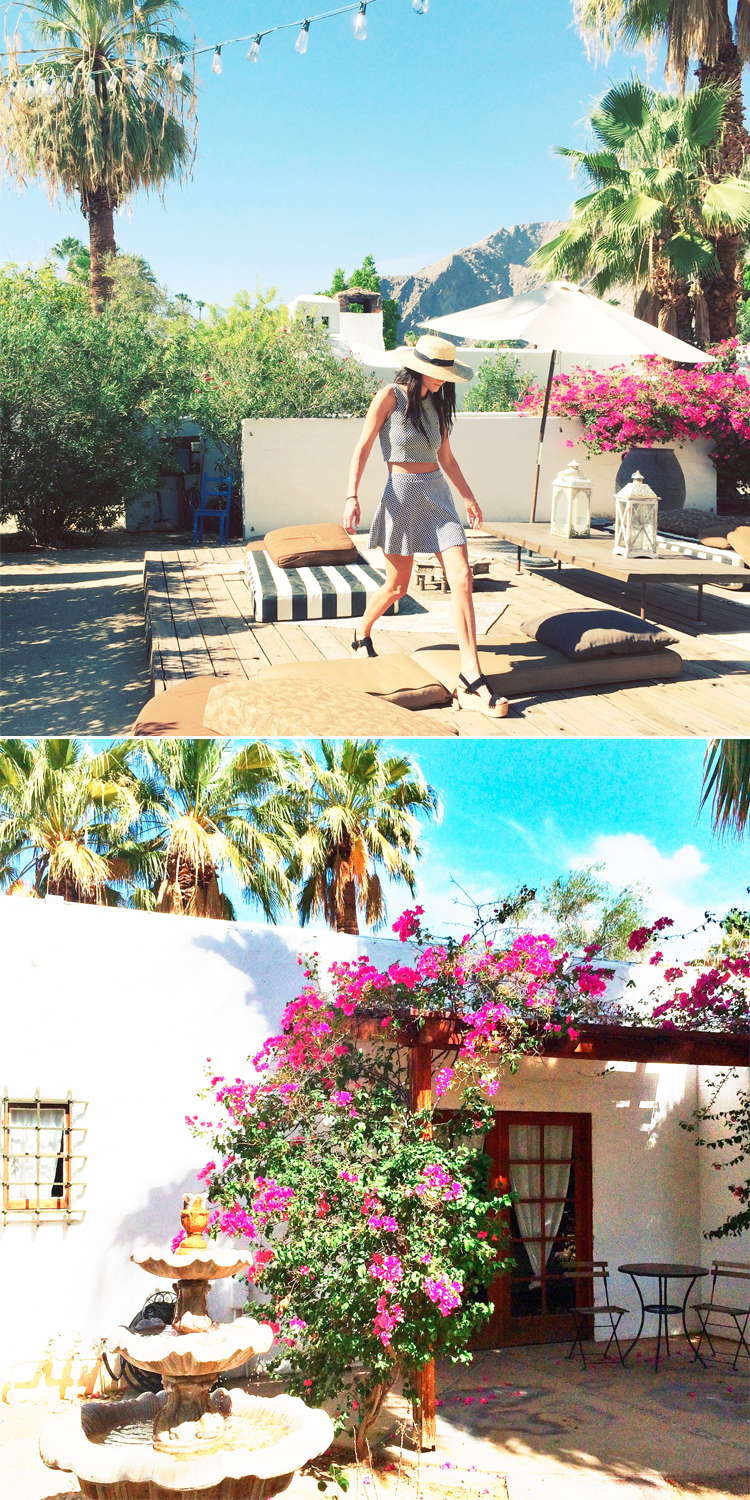 Begin your day with a complimentary, full-cooked breakfast in the Moroccan courtyard, followed by a dip in one of the two salt water pools, a little bocce ball, or choose to get pampered at the indoor/outdoor spa. Want to explore downtown Palm Springs a bit? The complimentary bicycles will get you there in just under five minutes, but make sure you're back in time for the refreshing Moroccan tea service each afternoon. As if this place wasn't romantic enough already, I always look forward to the desert sunset. With a romantic glow around the heated pools, flickering fireplaces and candle-lit lanterns, Korakia takes on a different life at dusk. After an evening dip and a nightcap, enjoy some stargazing and a foreign film as you relax on an assortment of Moroccan daybeds. These are the moments that will transport you from the desert to the Mediterranean coast.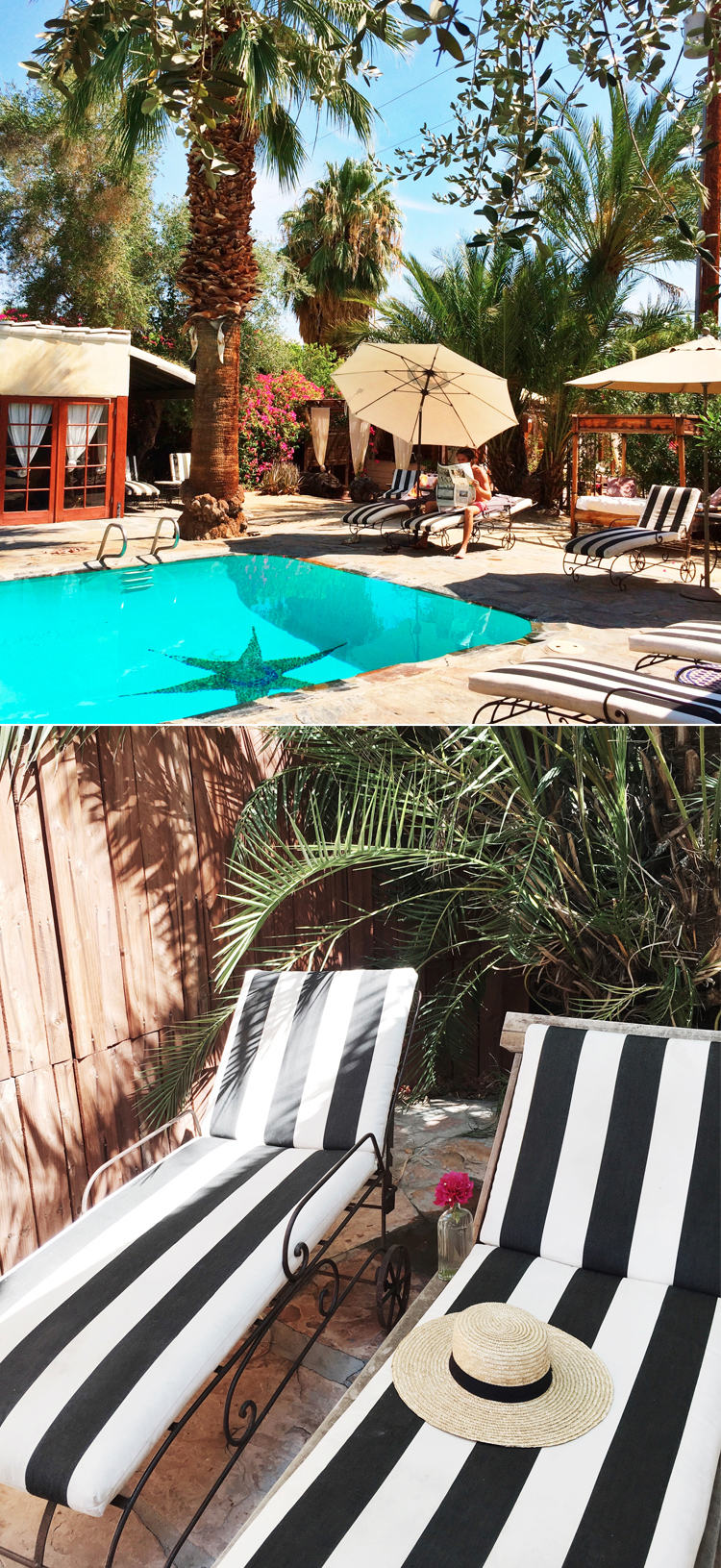 When it comes to picking rooms, you honestly can't go wrong at Korakia. Each room is different, but perfect in its own way. Most have a small kitchen, a four-post bed and a deep soaking stone bathtub. Some even offer a fireplace, where you can cozy up in your plush bathrobe after a stone soaked bubble bath and listen to Johnny Cash on the record player. Above all, get ready to reconnect with what truly matters in life. The lack of televisions, radios and all other electronic devices offer you the best gift of all, wholesome interaction.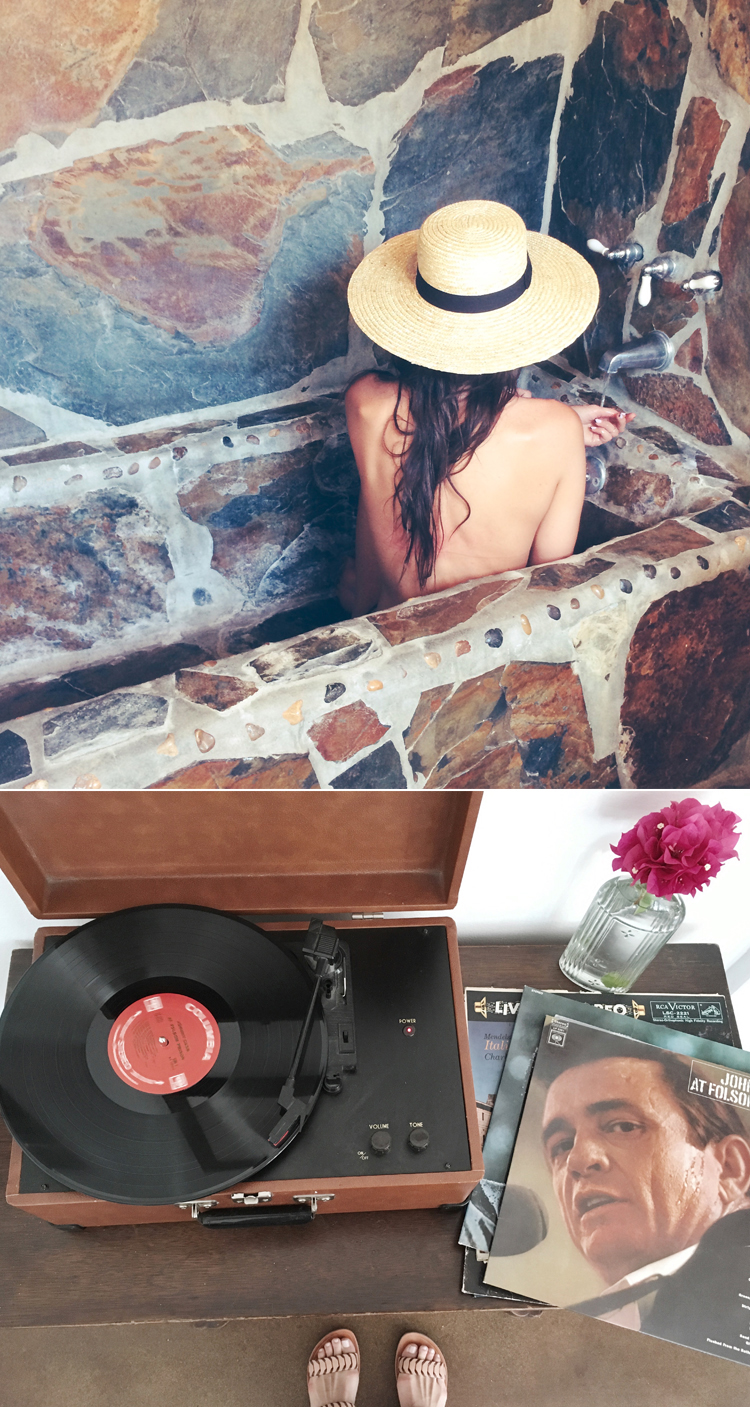 There is no other place that offers this much serenity this close to home.
For bookings : Korakia
xo,
Jadan Huter