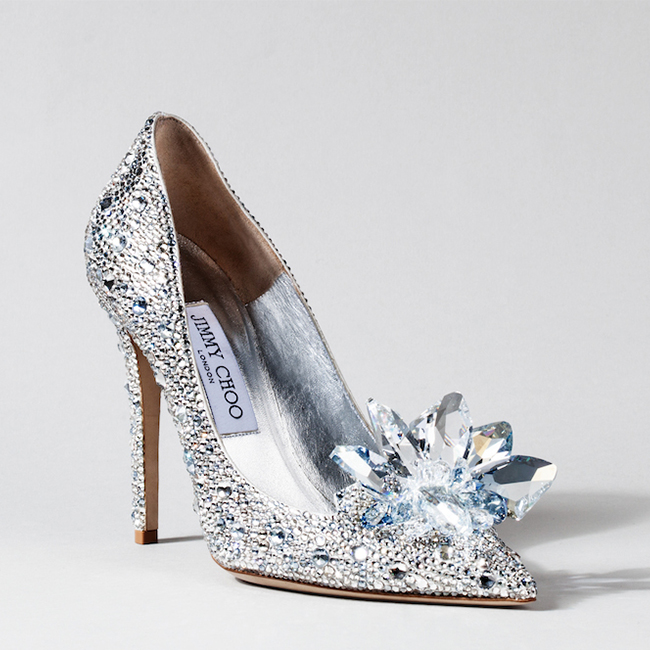 If you ever wanted to slip into Cinderella's glass slipper, now's your chance. Nine of the top shoe designers in the world have collaborated with Disney and Saks Fifth Avenue to create Cinderella-inspired designer shoes that were created in honor of the new, Disney live-action film. Prepare to have major shoe envy because most of these beauties are available for the very first time anywhere today at Saks Fifth Avenue in Beverly Hills. After all, we live in tinsel town. Where else would you launch a line-up like this? Hollywood, of course.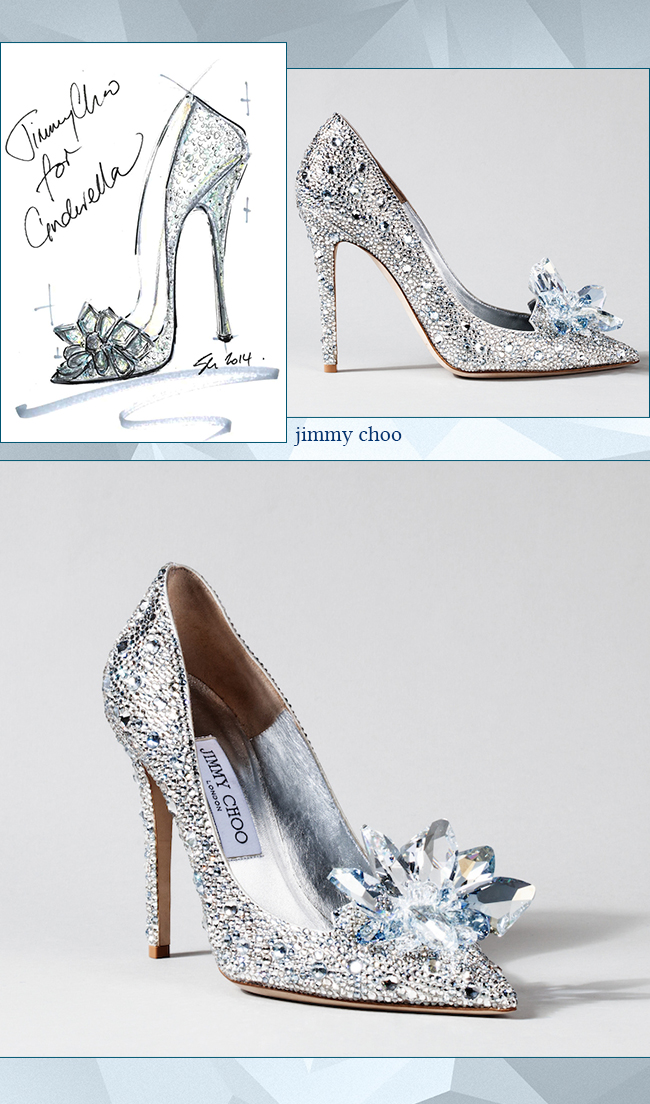 Designers from the likes of Jimmy Choo, Nicholas Kirkwood, Paul Andrew, Jerome C. Rousseau, René Caovilla, Salvatore Ferragamo, Charlotte Olimpia, Stuart Weitzman to Alexandre Birman have created nine designs that we wish a fairy godmother would gift us including many covered in sparkle courtesy of Swarovski. Each brand has created its interpretation of the famed glass slipper Cinderella accidentally leaves behind when the clock strikes midnight.
Available exclusively at Saks Fifth Avenue in Beverly Hills before being released in other locations, we had a sneak peek last Friday afternoon before the slippers even hit the floor. We want them all. Now you decide. Which one would you want to slip into for a night with Prince Charming? Here's your exclusive sneak peek.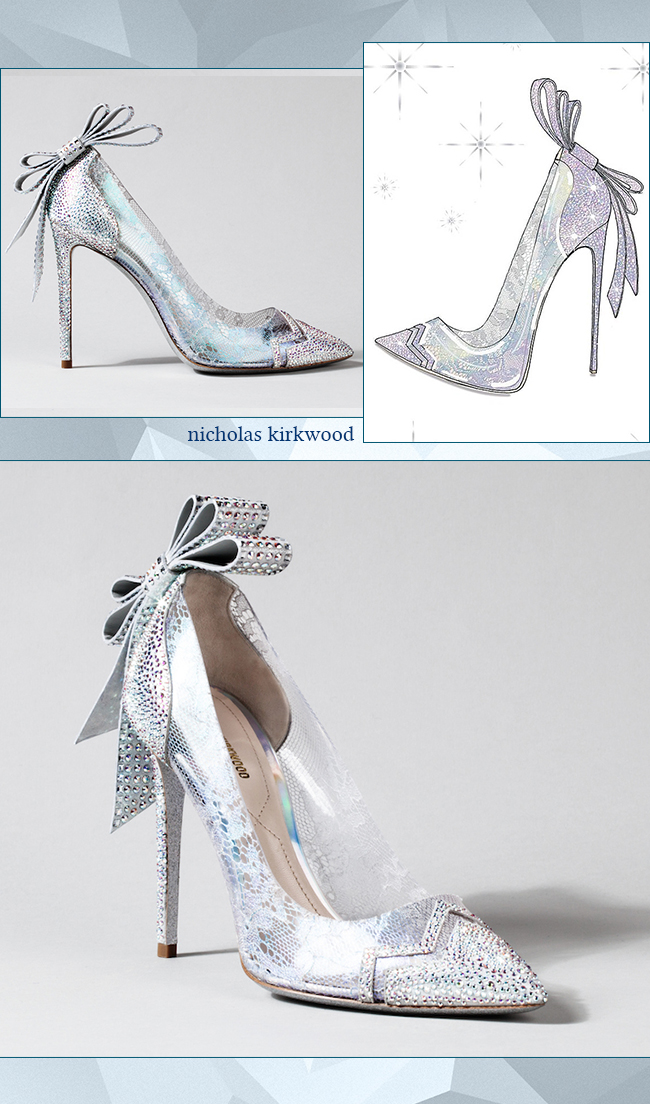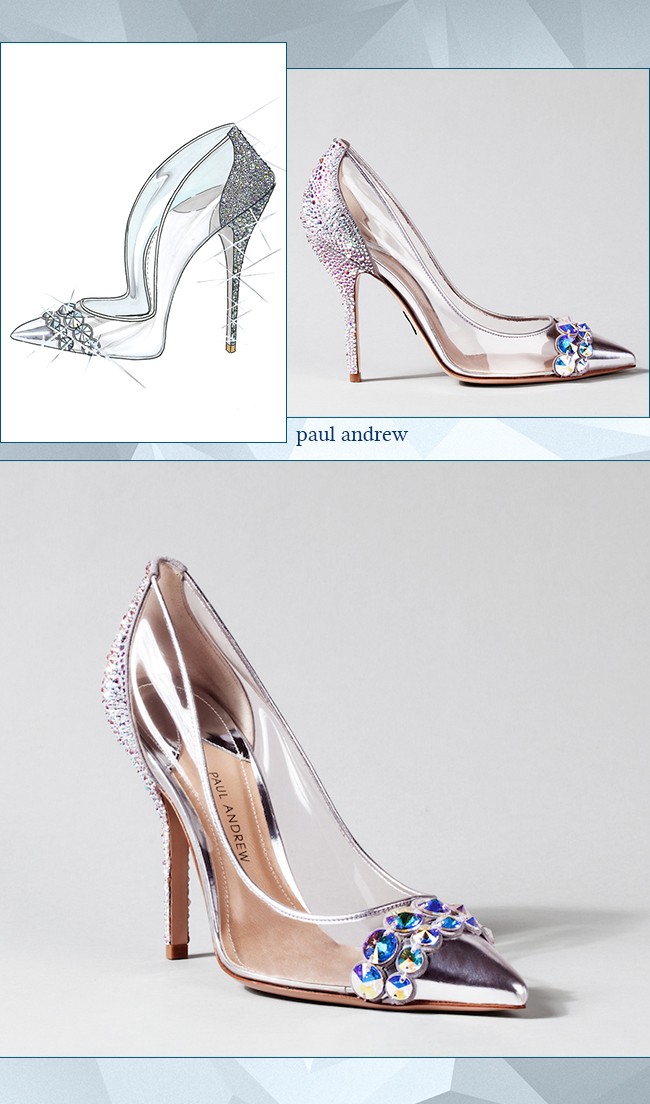 Slipper or sandal?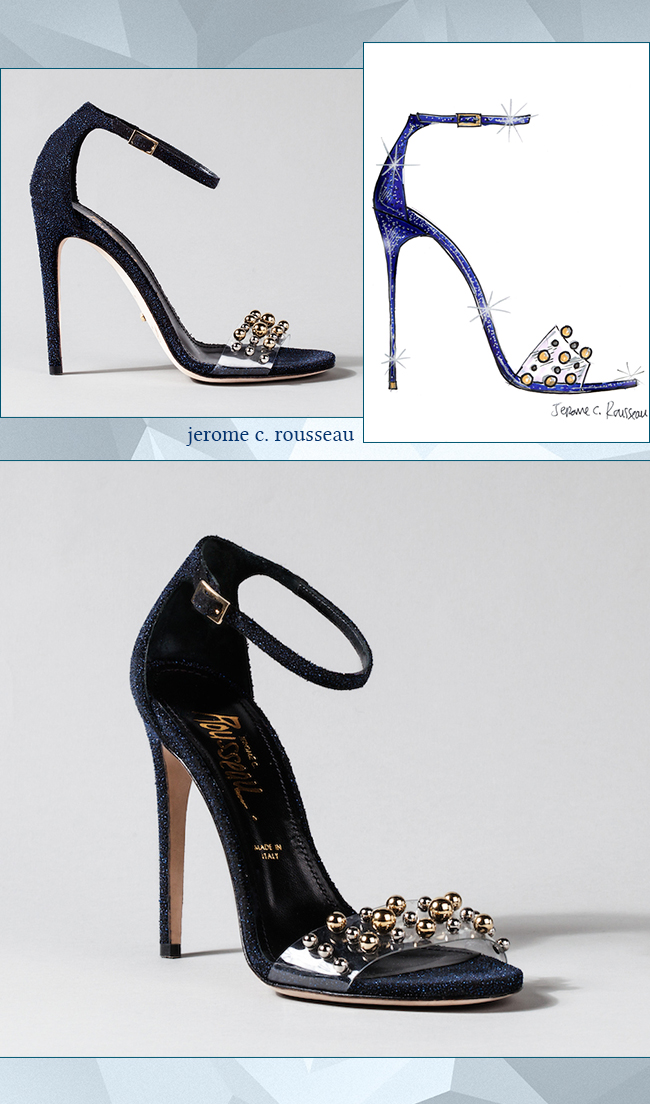 For the bride to be, how about the René Caovilla for your something blue?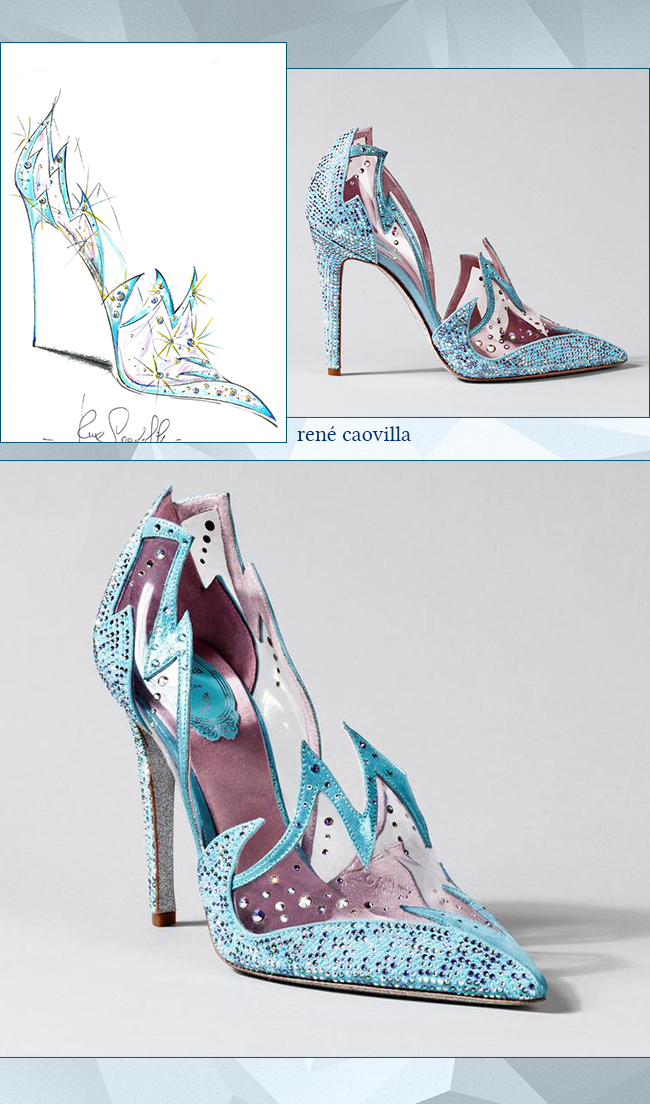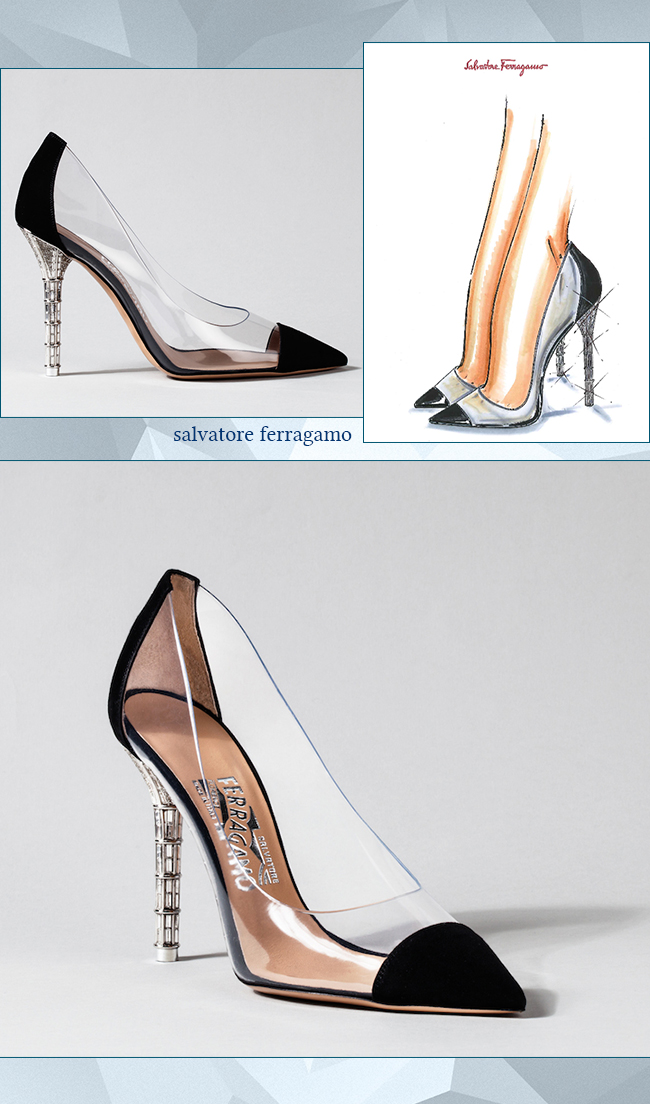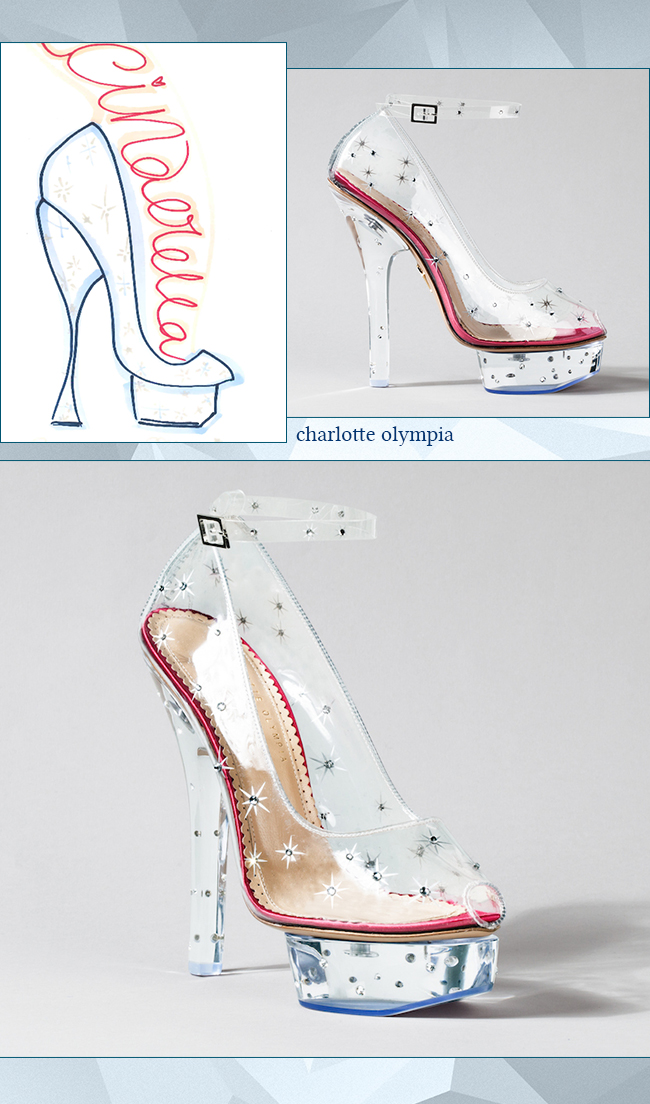 We saw the Stuart Weitzman bootie (below) in person and it's a must and a lust.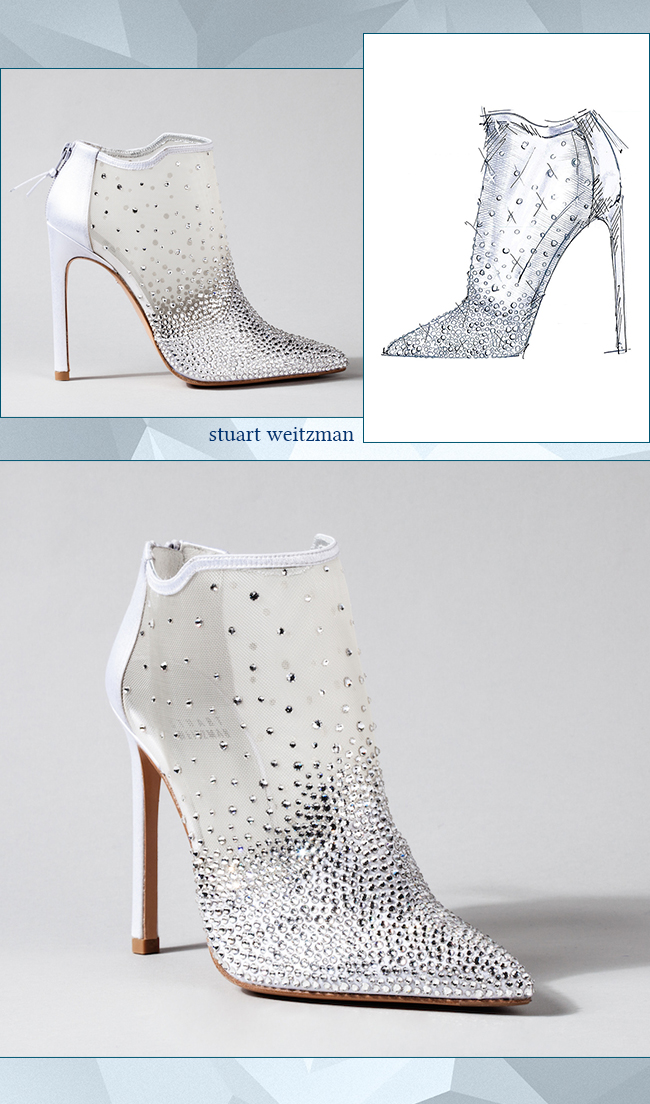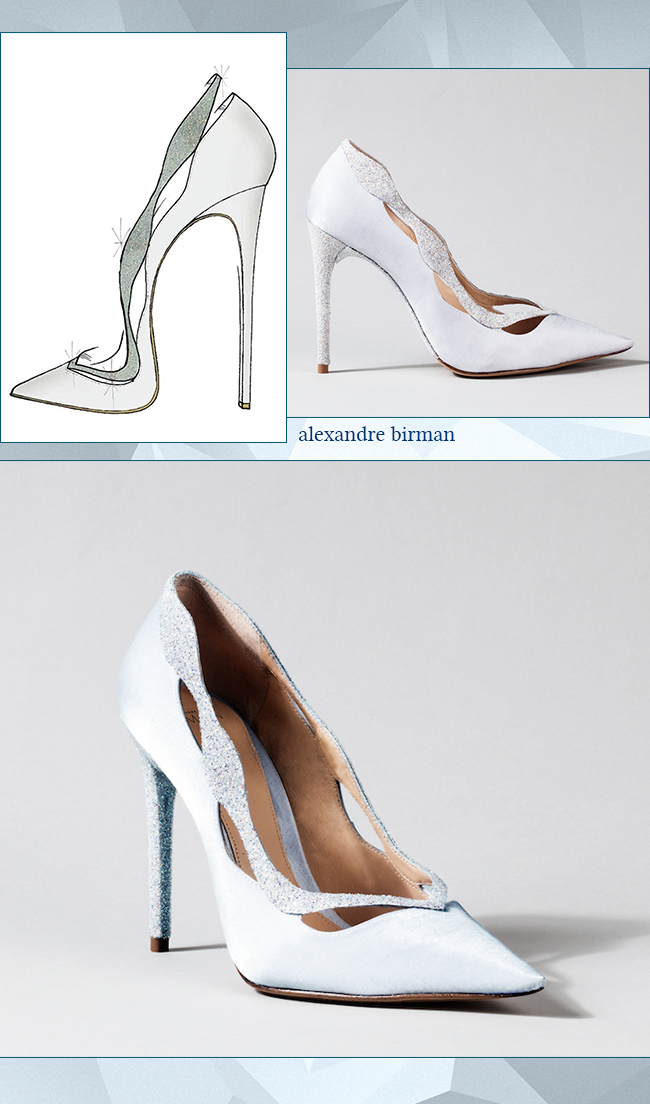 If you only had to pick one, which one would it be? For me, it's a tie between the Jerome C. Rousseau and the Stuart Weitzman but Lauren, The Blondette is lusting after the Jimmy Choo. To check them out and maybe slip one on to take home, head to Saks Fifth Avenue Beverly Hills today. They hit the 10022-SHOE Salon on the Main Floor at 2 PM and will be there for a few short weeks before moving to the next Saks location. Then you won't have to give them back at the stroke of midnight like Cinderella.
Saks Fifth Avenue Beverly Hills/ Main Floor/9634 Wilshire Boulevard/Beverly Hills, CA 90212/310-275-4211
With Love From Tinsel Town,
NJ Goldston, The Brunette and Lauren Cheek, The Blondette