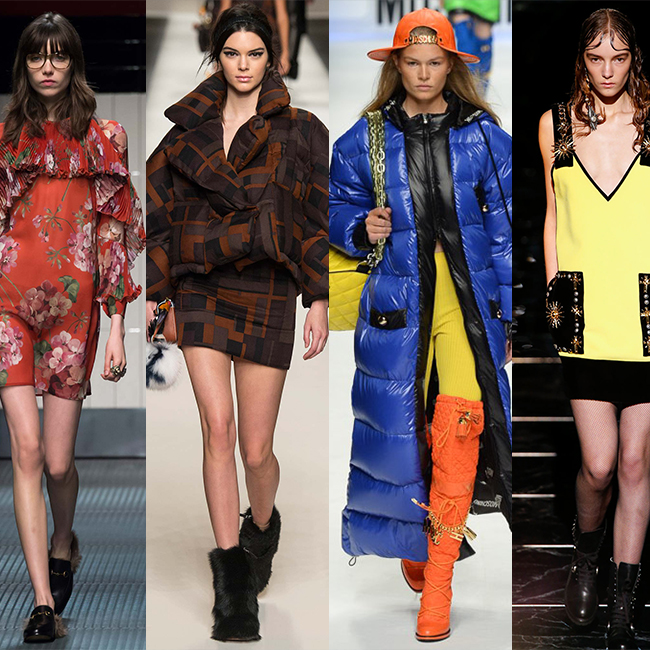 There was a shocking shift on the Gucci FW 15 runway this week. After the ouster of Gucci Creative director Frida Giannini in December, I was not anticipating, like most of the fashion world, the selection of the virtually unknown Allesandro Michele to fill the spot. Most of us were saying, "Who?" Well, "who", no more. There's been a seismic shift.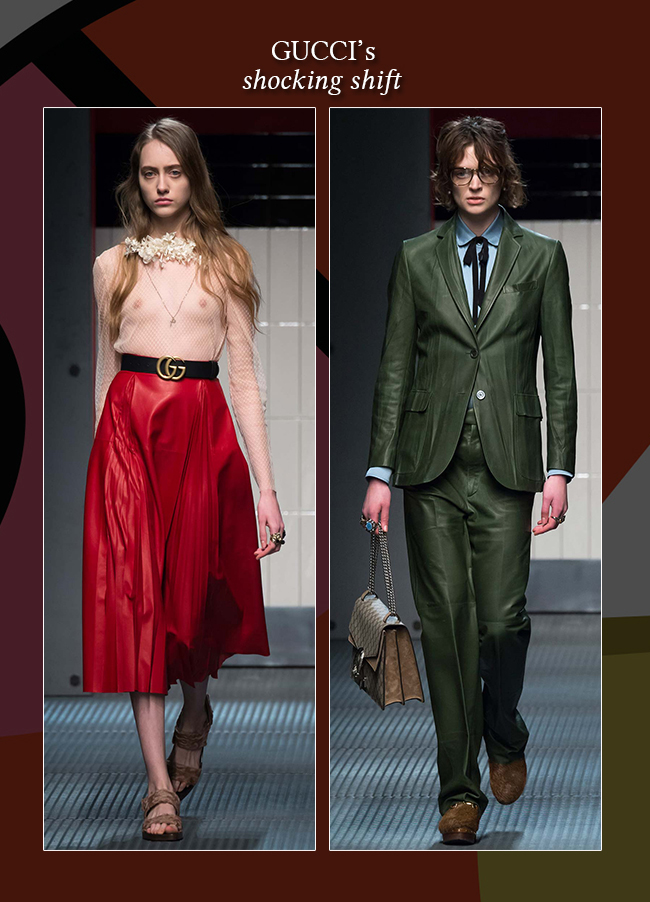 Michele apparently left seat notes explaining "Those who are truly contemporary are those who neither perfectly coincide with their time nor adapt to its demands…Contemporariness, then, is that relationship with time that adheres to it through a disconnection." I took a day to reflect on that statement and the collection. Gucci has just broken from tradition and a new vision of contemporary has been created that looks so vaguely familiar and wearable; but, will it sell? Don't know. What I do know is what hit the runway was nerdy, slightly intellectual, and in some instances totally androgynous. The new too cool for school look that is (at every power ladies luncheon and evening event these days) and the new definition of contemporary virtually everywhere. It was also apparently about how people needn't seek perfect beauty. That's an understatement.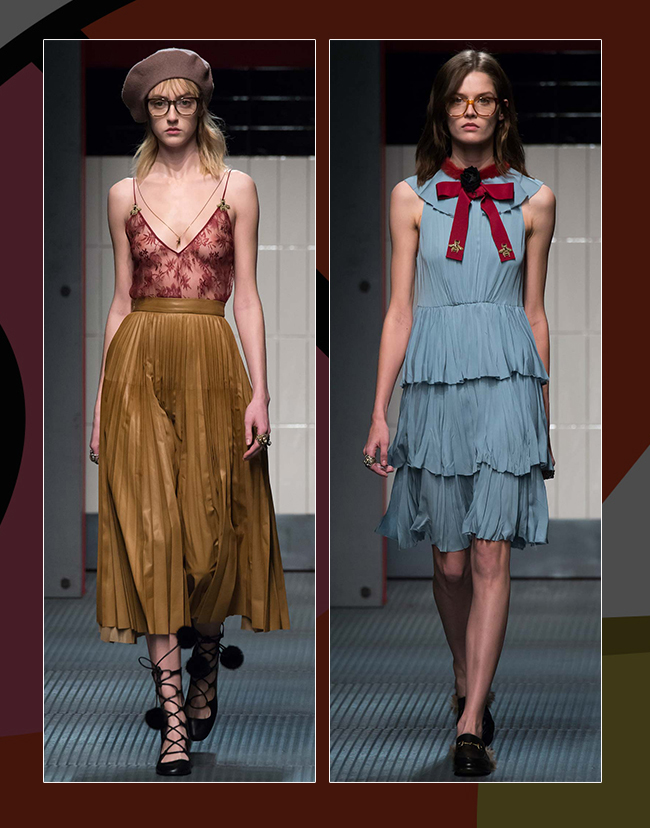 Regardless, it will probably be editorial gold as many of the pieces are strong and singular along with touches of a classic Gucci floral print. The collection was also merchandised to the max with over-sized tortoise eyeglasses, floral hair combs, canvas double-G chain-strap bags, horse-bit Gucci loafers and clogs lined in fur at the back. After all, accessories are Gucci's bread and butter. What will probably happen is the collection for the masses and the sub-set of Red Carpet looks that are custom made, carefully refined, and totally unattainable except for the hand picked celeb set and their stylists.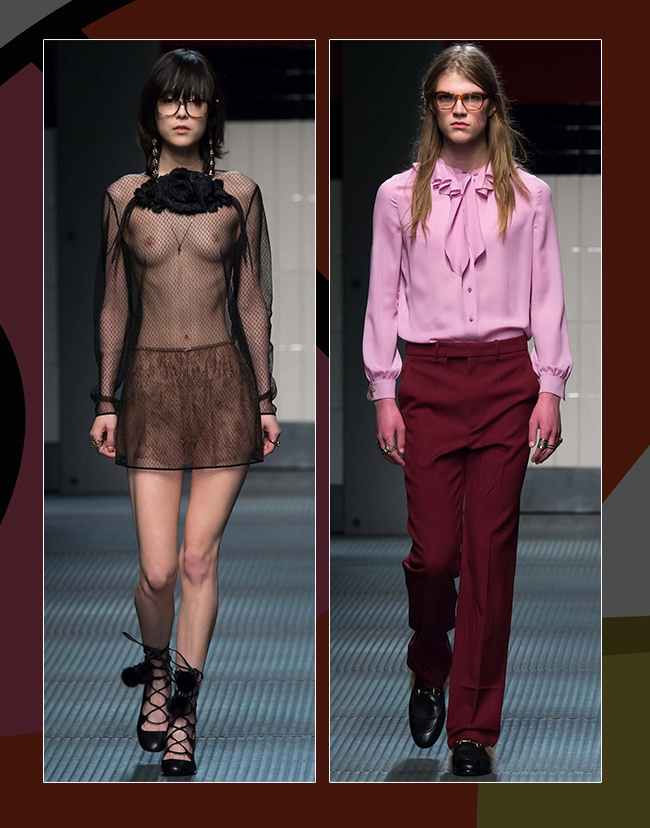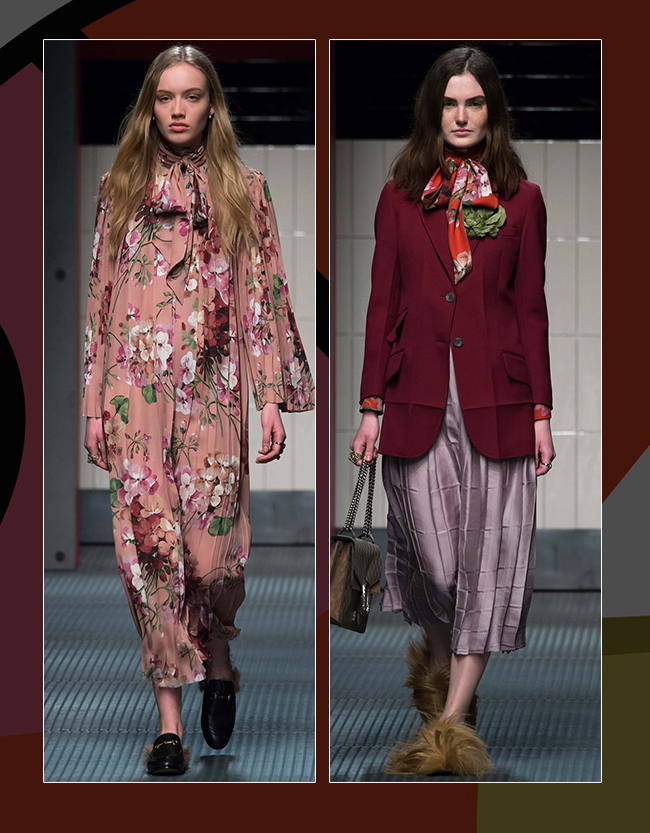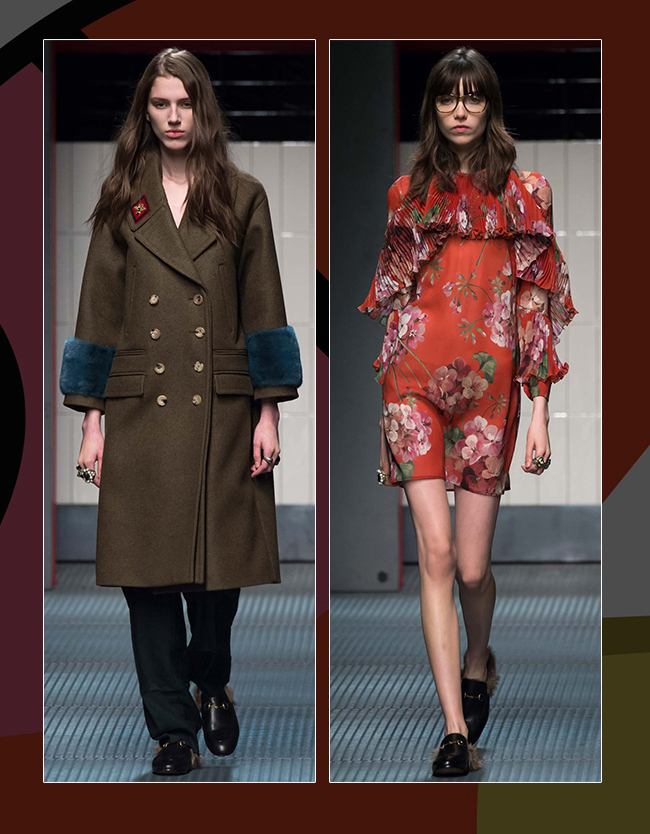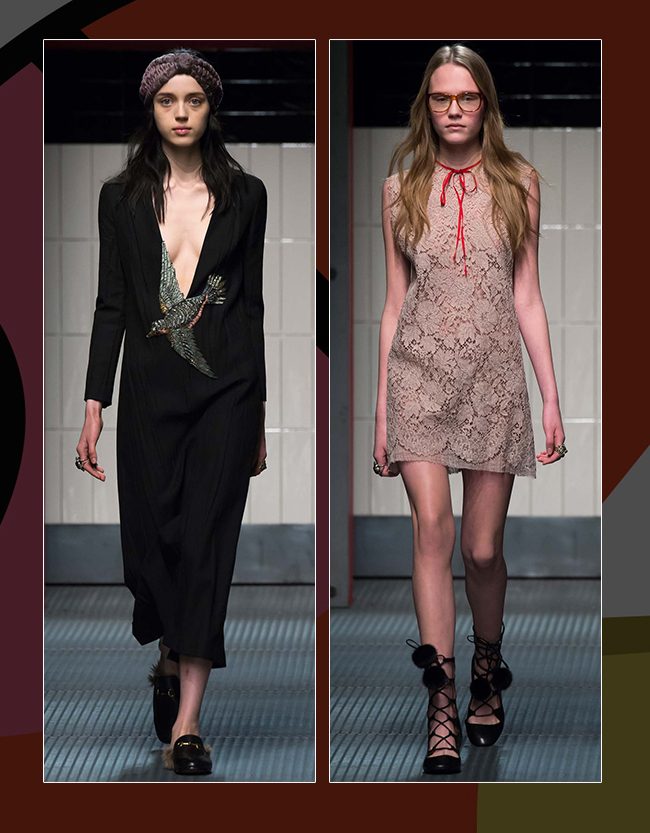 So, thumbs up, down or undecided?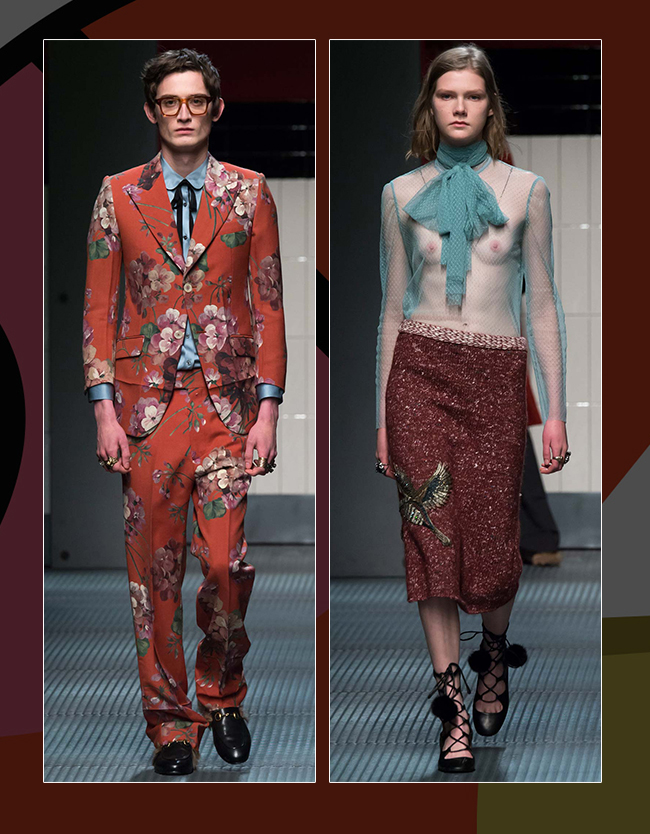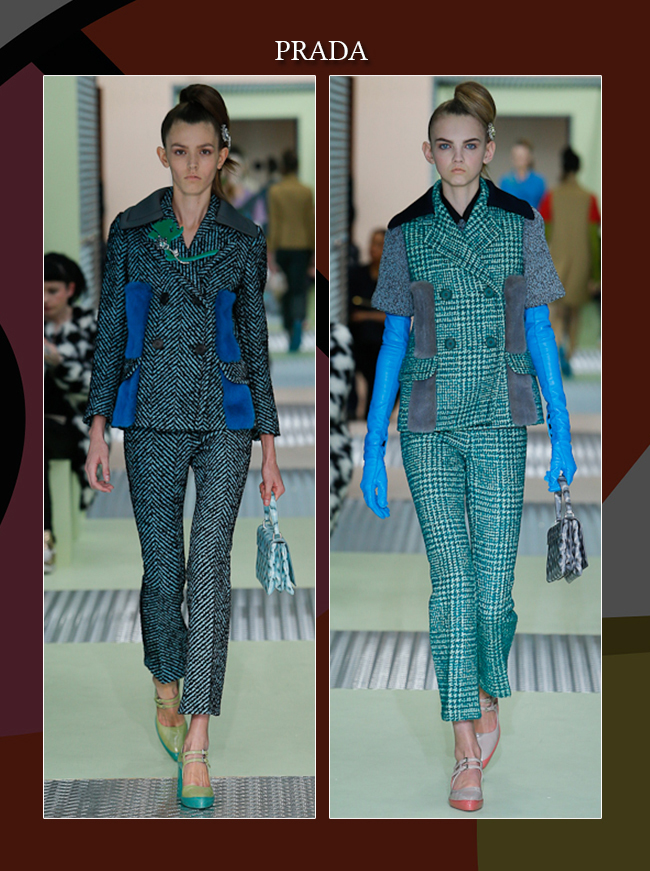 On the heels of the Gucci vision, came the Prada show. I've been waiting for ages for Mrs. Prada to get re-energized and I believe the moment has arrived. She started to dig a bit deeper again (into her own archives) and pulled a pastel punch. With pale greens, pale pinks, and shades of blues, Mrs. Prada got back into her groove. You know it's true (and some of the touches reminded me of the Epi-Center launches of bygone years) when embellishment along with fur accents, Perspex brooches, opera gloves, and unusual fabrics showed up ready for prime time. What you may not know is since Prada has gone public most of the runway pieces are only available by special order during trunk shows. I don't care. I'd been missing my Prada fix and I finally got a dose.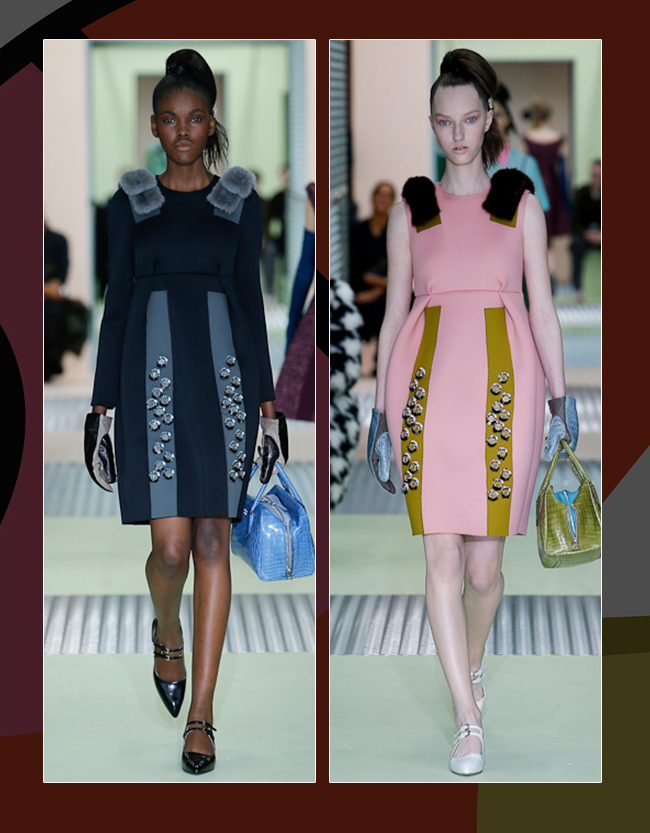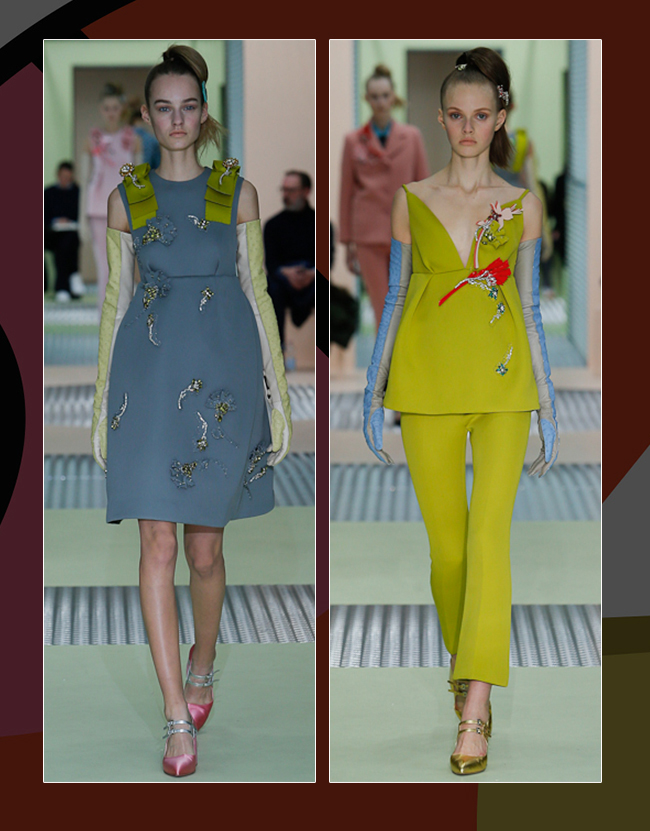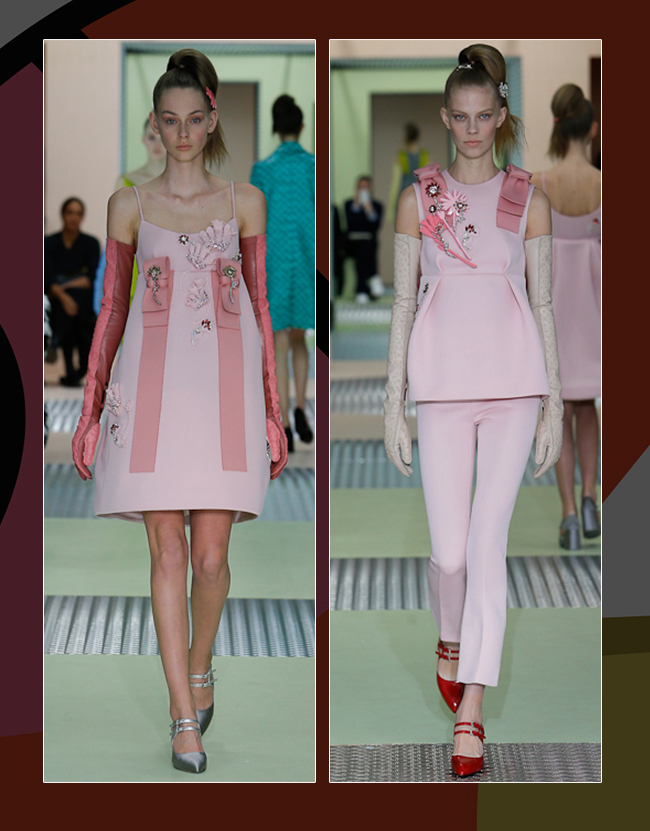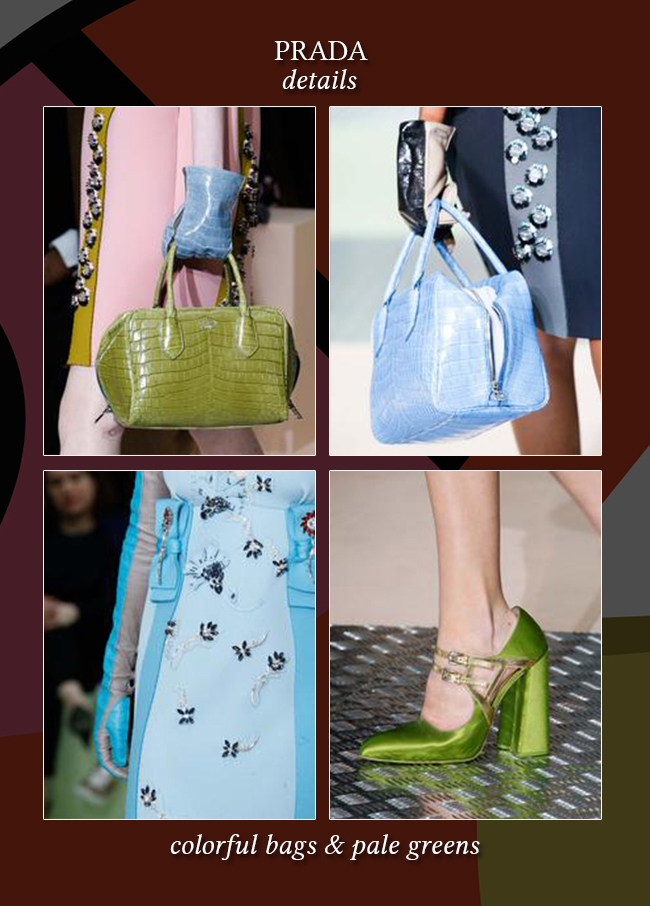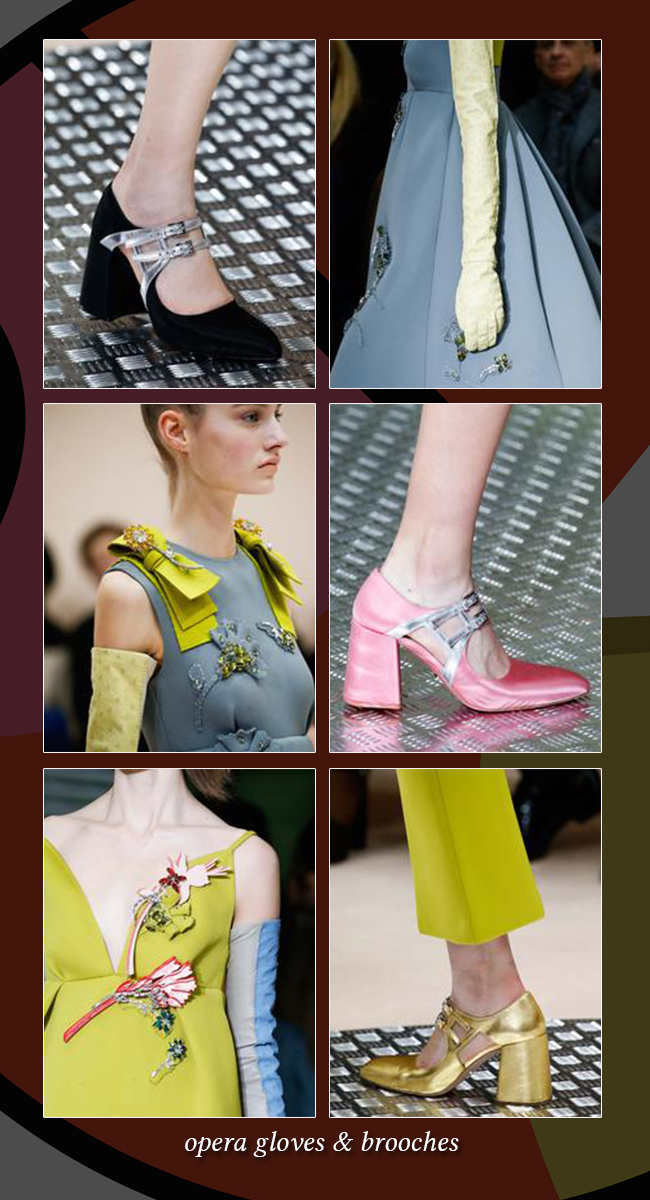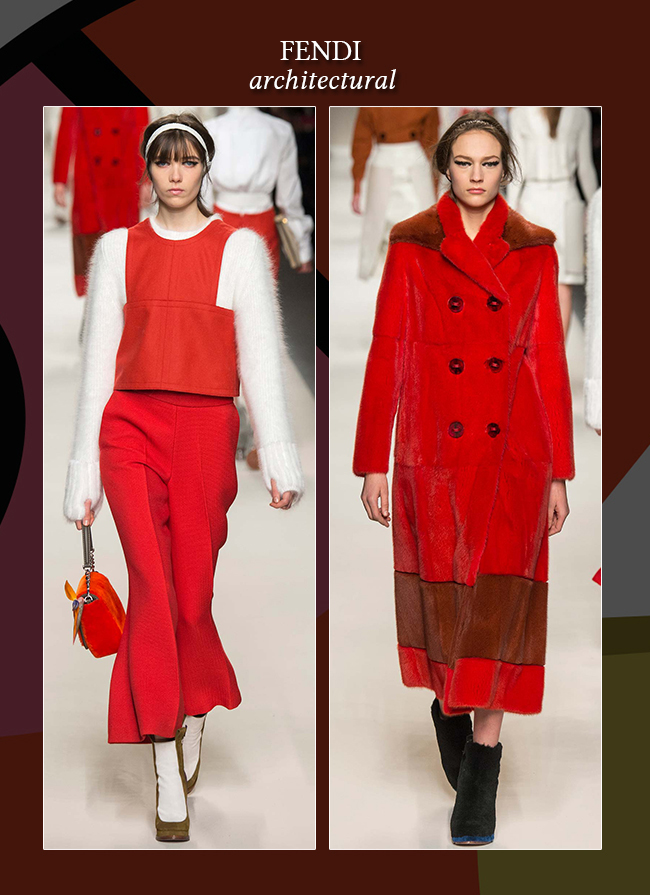 Stunning. Karl Lagerfeld, apparently inspired by the architecture of Fendi's new headquarters at the Palazzo della Civiltà Italiana in Rome, a masterpiece of Fascist architecture, designed his latest collection based on panels of leather. They were everywhere from police-style vest tops to new and unusual looks. Equally important were the spectacular coats which are taking on new importance as winters get longer and harsher. There were even stunning puffers in beautiful fabrics almost as massive as a comfy duvet and sure to be street style hits.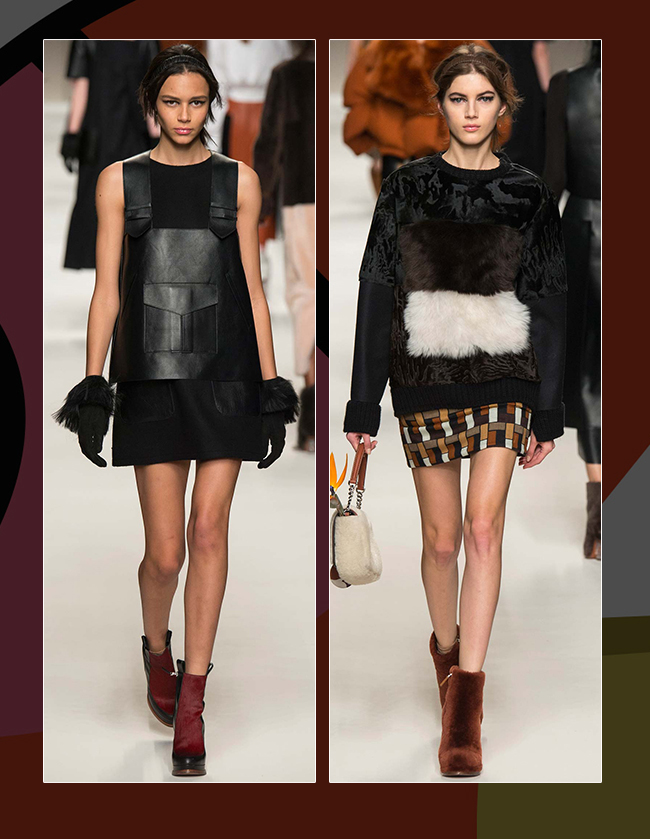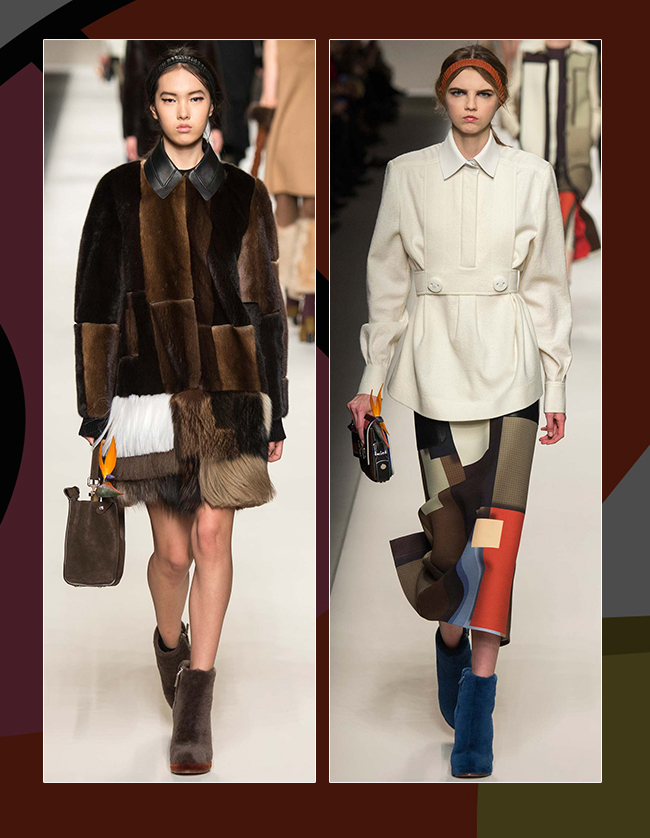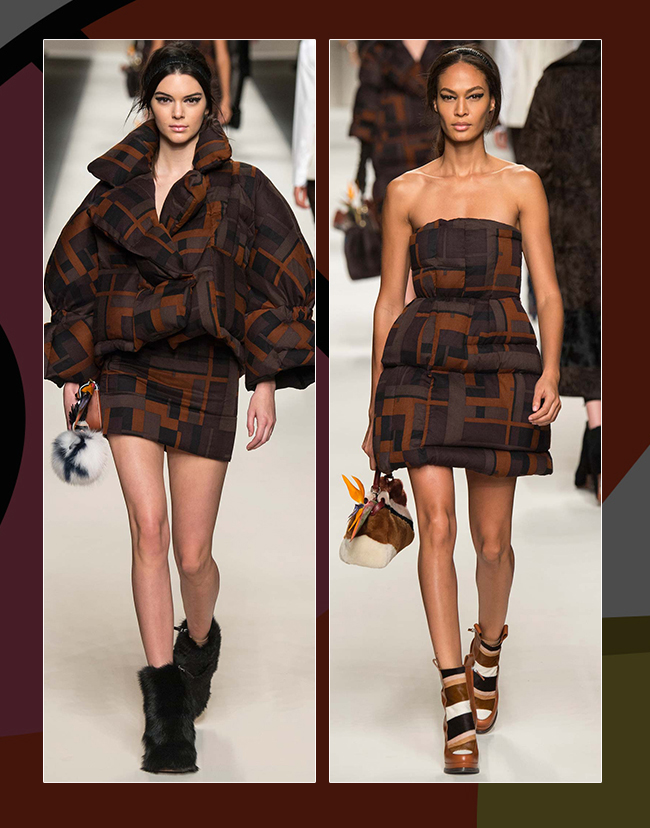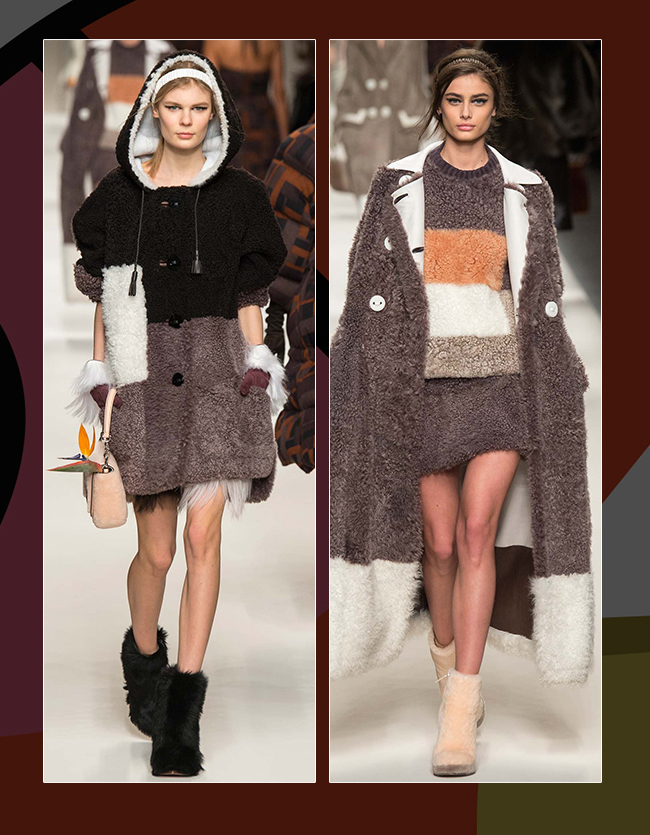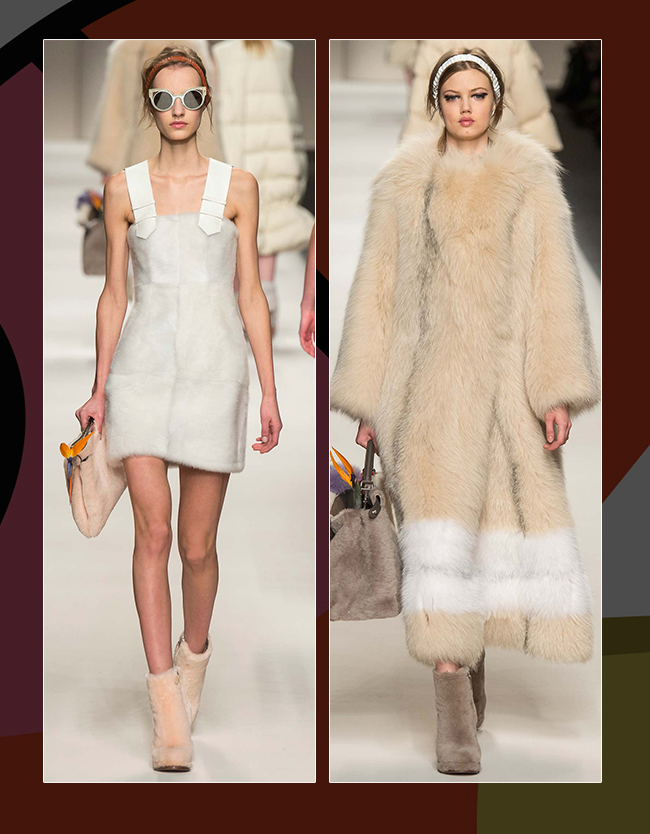 Some of my favorite Fendi details were re-imagined including dramatic peek-a-boo bags, swoon-worthy booties, and a new round of buggies. Tommy Ton will sure to be on the lookout for these gems next winter.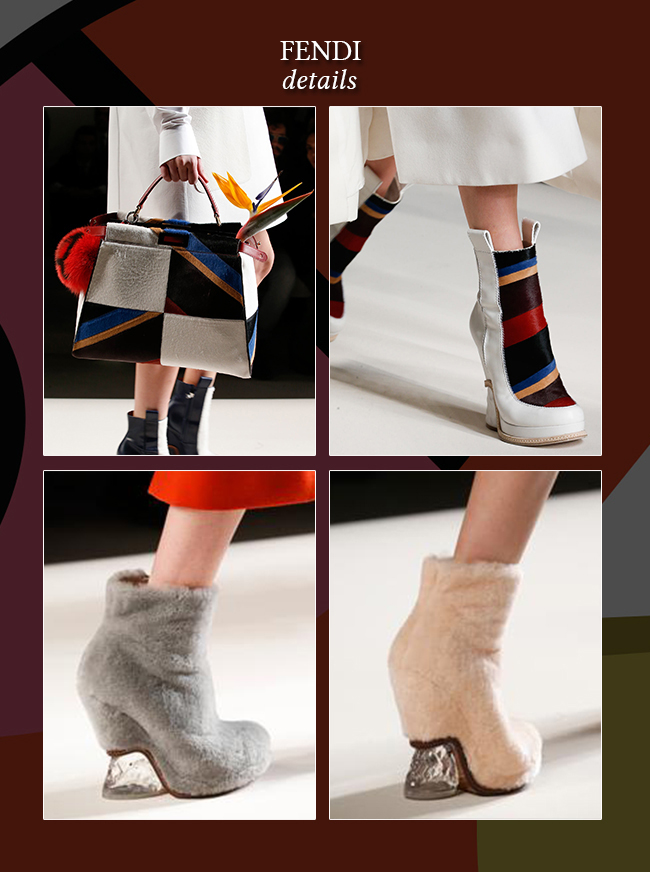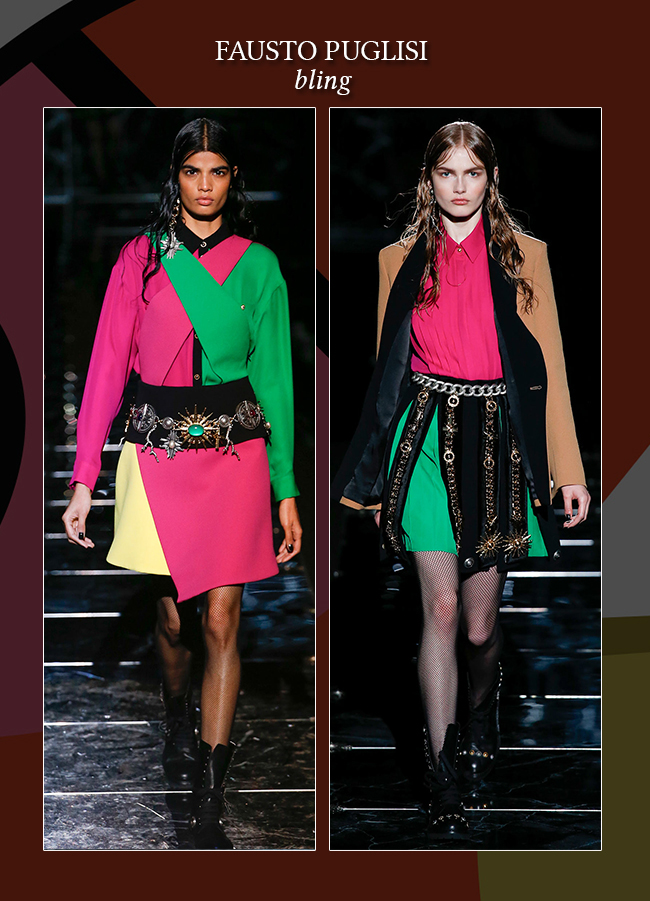 The runways turned bright when LA Favorite Fausto Puglisi turned out a collection with tons of color, his signature bling and his go-to strength of pendant necklaces, medallion belts, and massive duster earrings. This time round he tapped into his native Sicily and went with coral accents. At the end of the day, he played to his strength. Bling. Bling and more bling.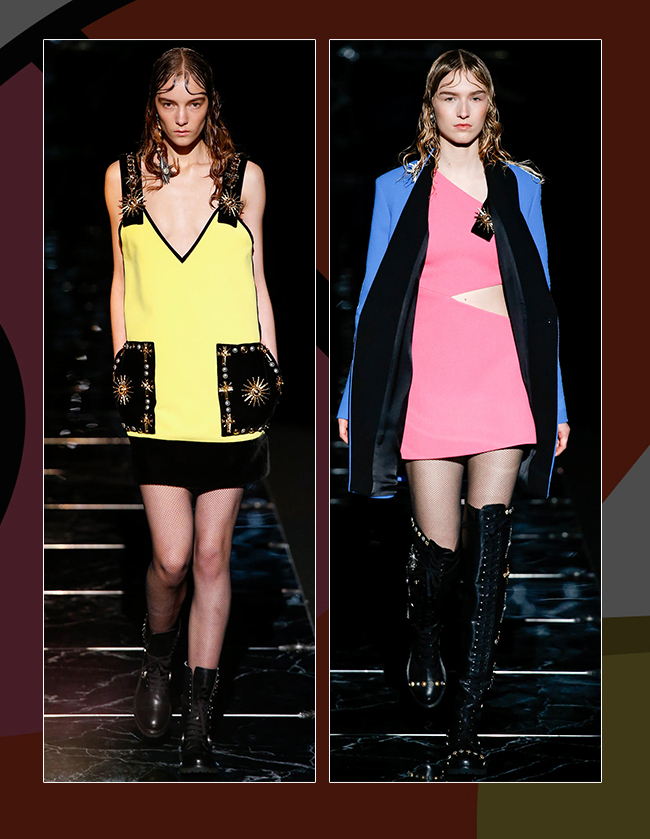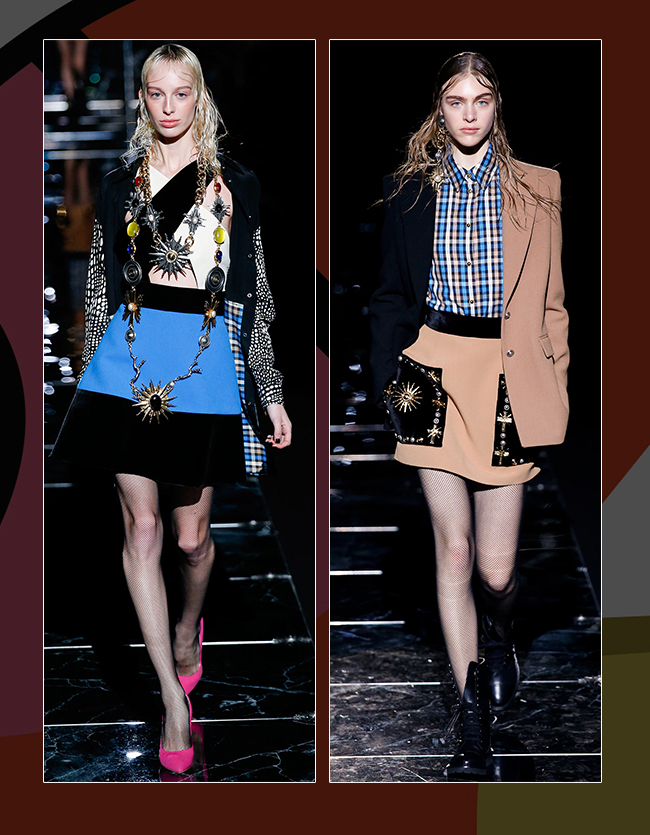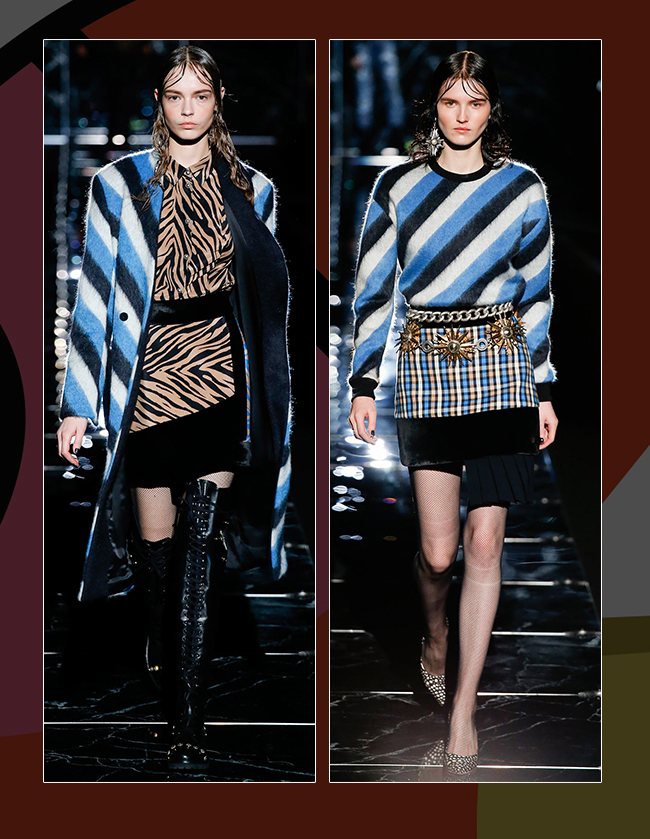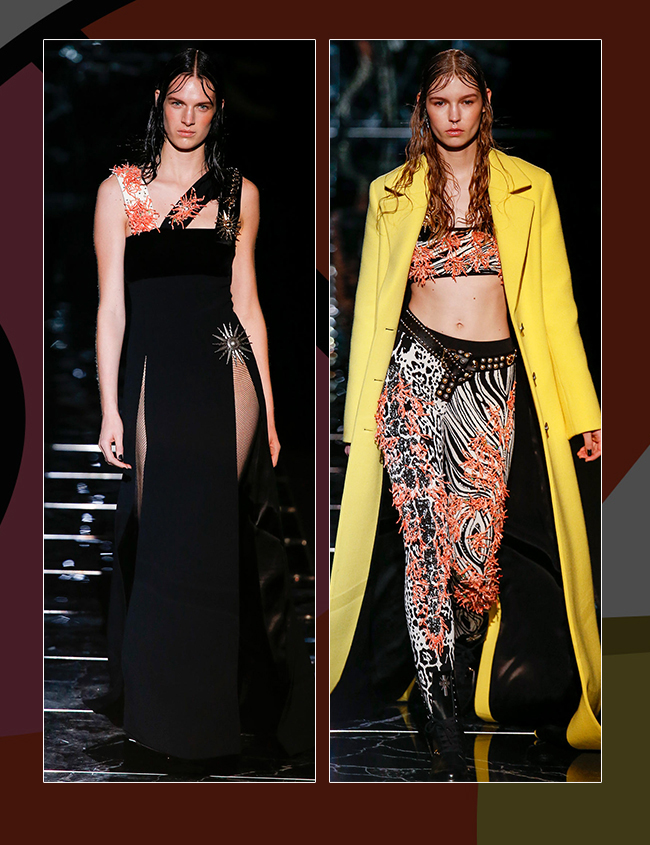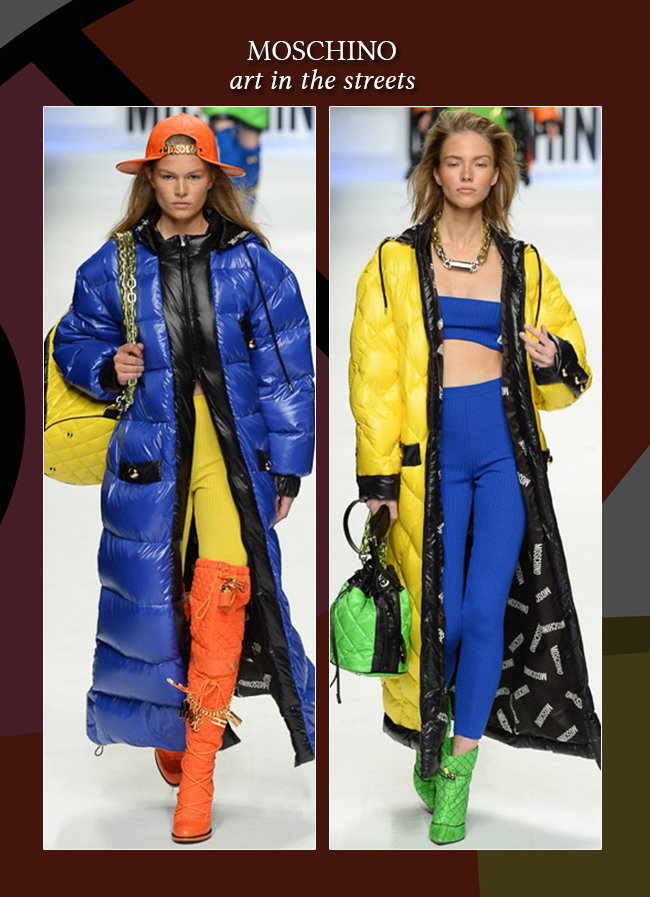 Social media fav Moschino hit a home run under new designer Jeremy Scott. A collection totally inspired by the streets and the next polar vortex, Scott turned out brightly colored coats, vest, and bags reminiscent of sleeping bags. Then it was on to graffiti, and if you know LA (and Scott does) , the MOCA 'Art in the Streets' exhibit several years back seemed the inspo for the terrific evening gowns that closed the show. Just tell me how I can order one. Now!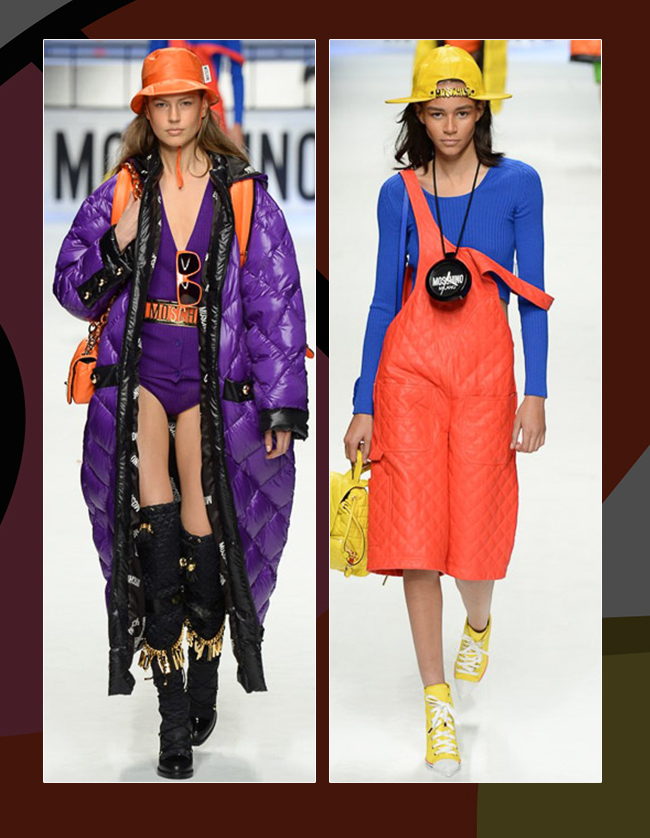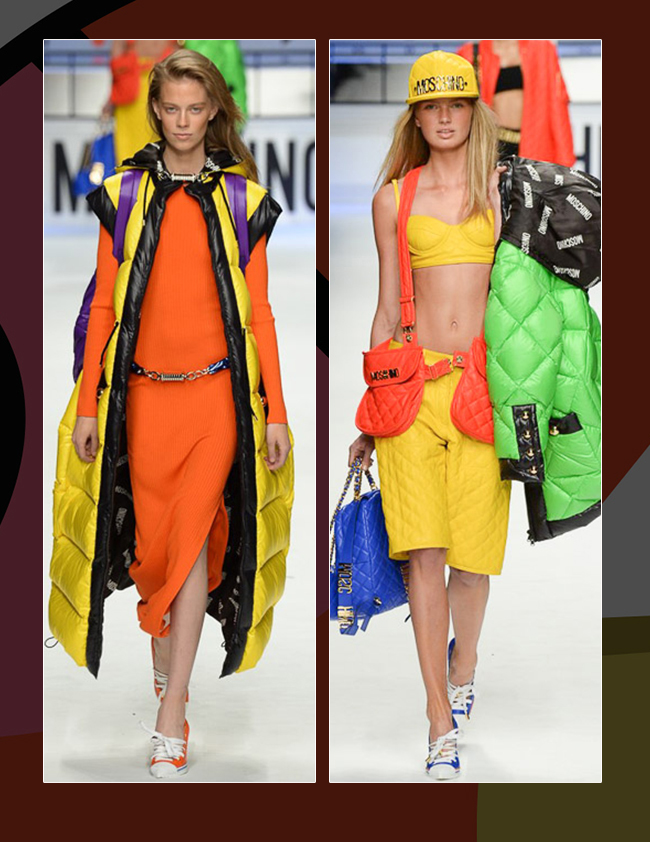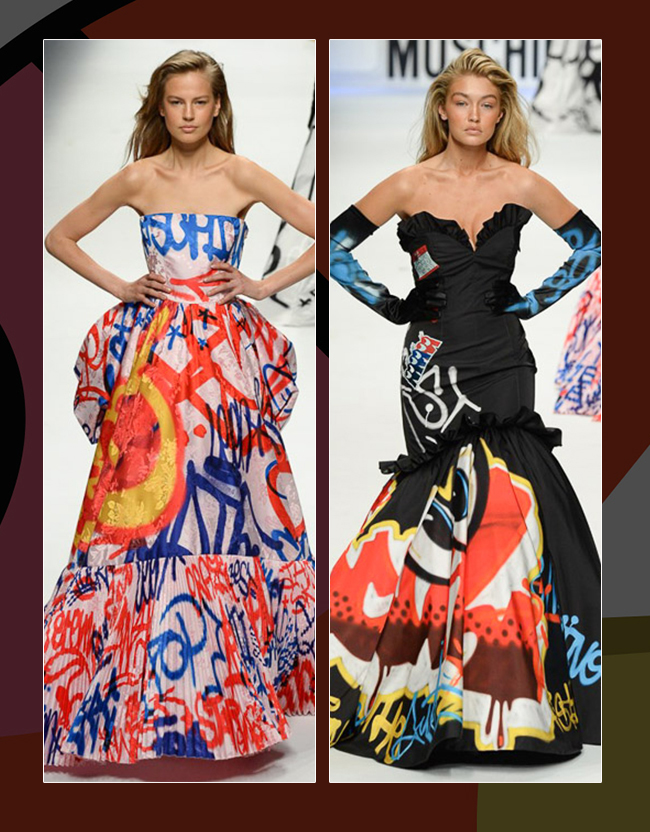 With Love From The Virtual Runway
NJ Goldston, The Brunette