It's that time of year again when Hollywood is gearing up for award season and it's official when Essie launches their by invitation only Emmy suite. Lucky us. We made the list again this year. This time actresses and bloggers made their way to the ultra-exclusive SOHO in Hollywood to indulge in custom manicures and the the new line-up of Fall 2014 colors.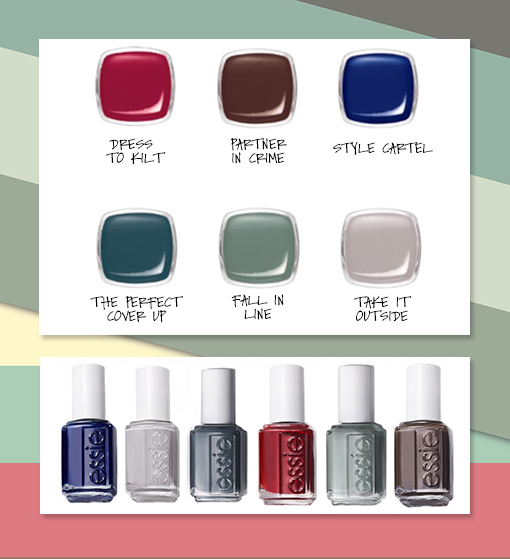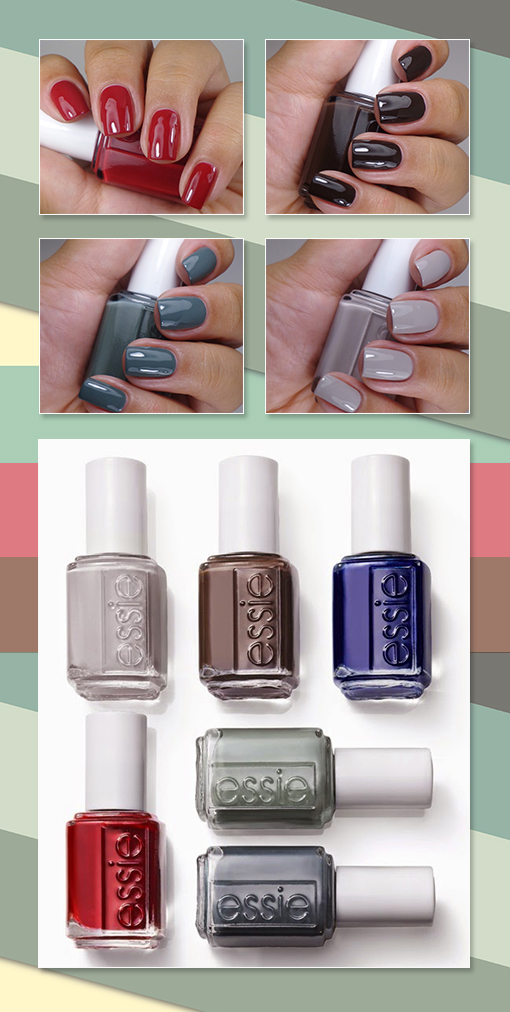 You know our friends at Essie. They nailed the colors that are perfect for this Fall trends. Just released, the color palette is subtle neutrals, ranging from a dark navy blue called Style Cartel, to a light grey (our favorite because grey is the new black) called Take it Outside, and The Perfect Cover Up that goes with all the aubergines for Fall.
Inspired by "feminine mystique" and criminal noir (which I think means some interesting things after the sun goes down and getting into a bit of trouble after dark), the six polishes that grabbed are attention are "Partner in Crime" (a rich, dark chocolate), "Fall in Line" (the perfect jade green), "Style Cartel" (a striking cobalt blue), "Dress to Kilt" (seductive red and I love it with tartans), "The Perfect Cover Up" (peacock teal), "Take it Outside" (a very fresh taupe).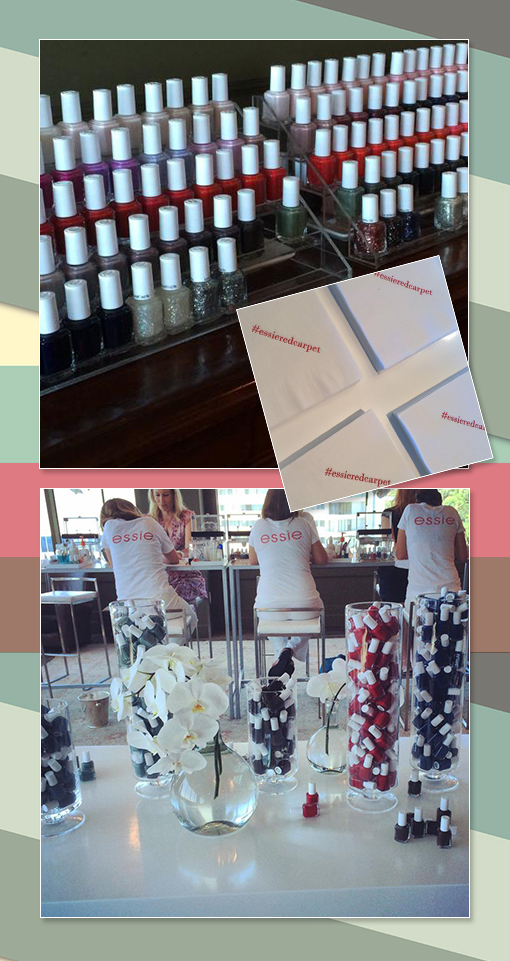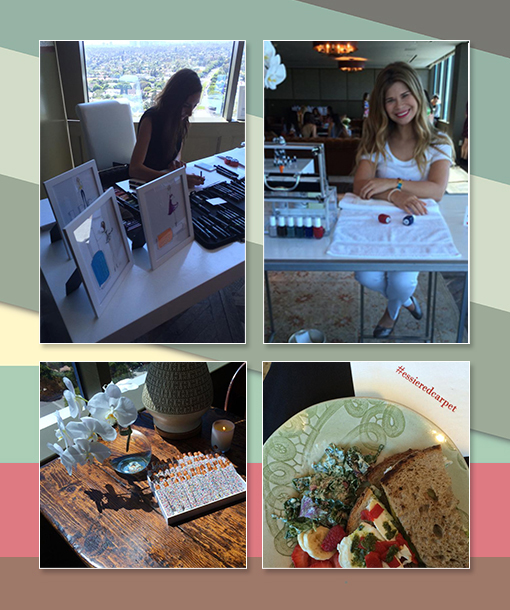 Once inside, Essie had a fully staffed mani station, where guests where given one of a kind designs of their choice and a professional fashion illustrator drew guests. That was fun as everyone compared their sketches. Naturally the line-up of the new it colors for this coming season were on display. I choose Take it Outside and NJ went with Fall in Line (of course!).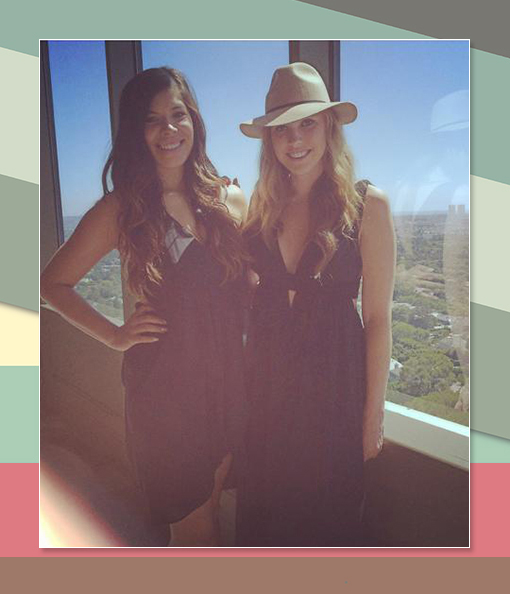 The most fun will be tonight as we checkout the Red Carpet and try and guess which Essie color is on which celebrity. Essie's fall colors
xo,
-Lauren, The Blondette