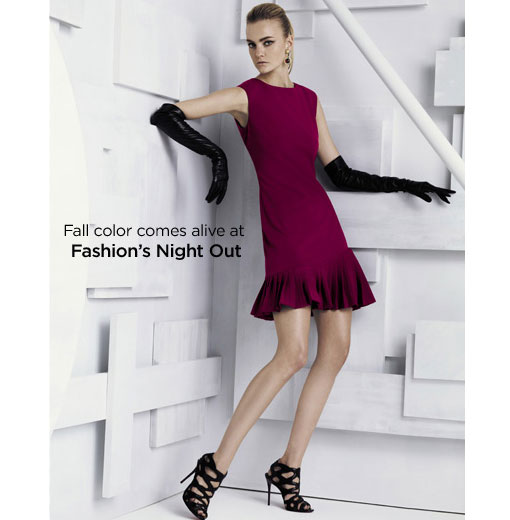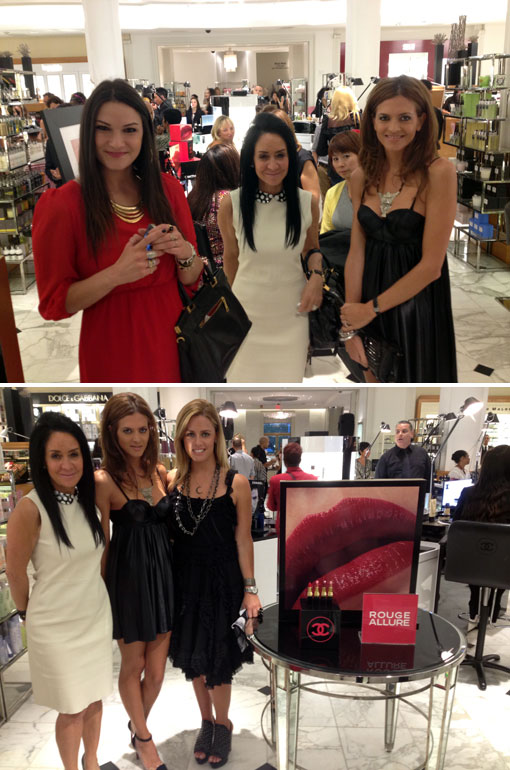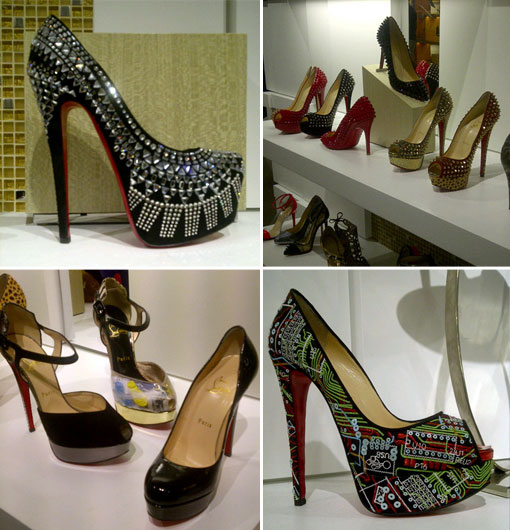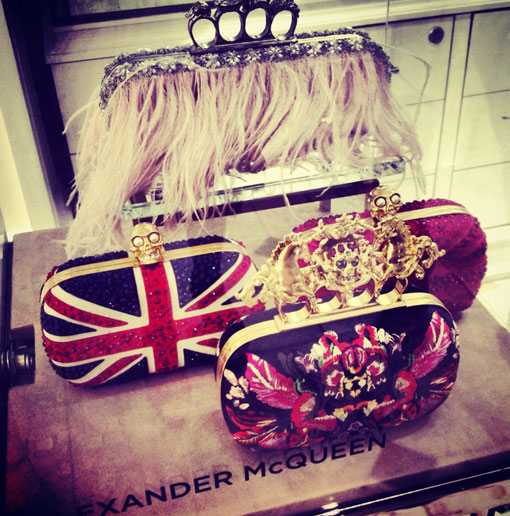 Jadan Huter, NJ Goldston, Kathryn Lebowitz and Astrid Bryan at Fashion's Night Out at Saks Fifth Avenue in Beverly Hills
It went by so fast and was so much fun. Fashion's Night Out. The theme of the evening was color and it was everywhere. We made a lot of stops around LA but the biggest crowds were at Saks and maybe they were there because of all the great music, bubbly, sweet treats and three great, new hot and up-in-coming designers. We met each of them and they shared a few style tips with us. What could be better. A designer for each of our obsessions. Shoes. Jewelry. Trendy clothes. Along the way, we snapped a few great photos of our team and things we loved.
We started with shoes of course. It's the moment of the bootie and the sandal. We spotted two circular cut-outs each with gorgeous legs and shoes. That literally stopped us in our tracks. That's how we met the incredible Canadian Shoe Designer Jerome C. Rousseau. He's been written up everywhere including his amazing "Tron" shoe (pictured below) and his designs have graced the feet of everyone from Charlize Theron, Cameron Diaz, Scarlett Johansson, Kristen Stewart, Katie Holmes, Drew Barrymore, January Jones, Olivia Wilde, Miranda Kerr and others. Expertly crafted in Italy, we fell in love with him, his boyish charm, his signature booties and to quote Jerome" his overstated retro footwear with a 70's groove." For Fall he told us to try footwear with metallic, color-blocked or bold prints to compliment the hot leather look happening this season. Click here to indulge. What a find for shoaholics!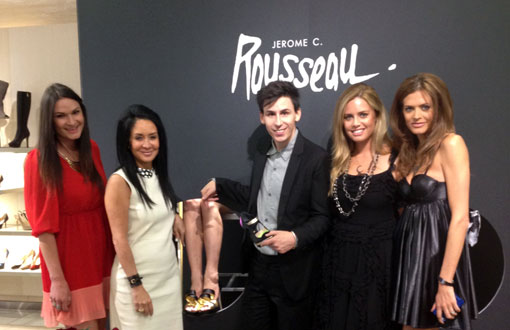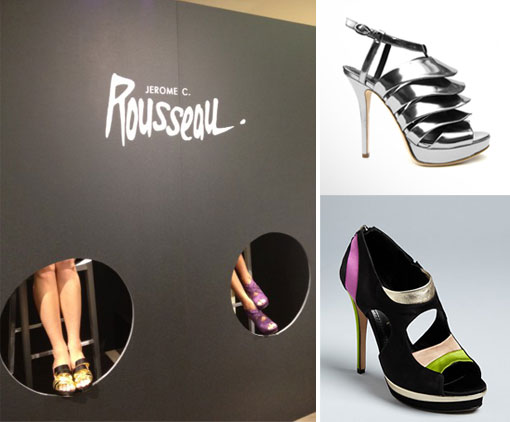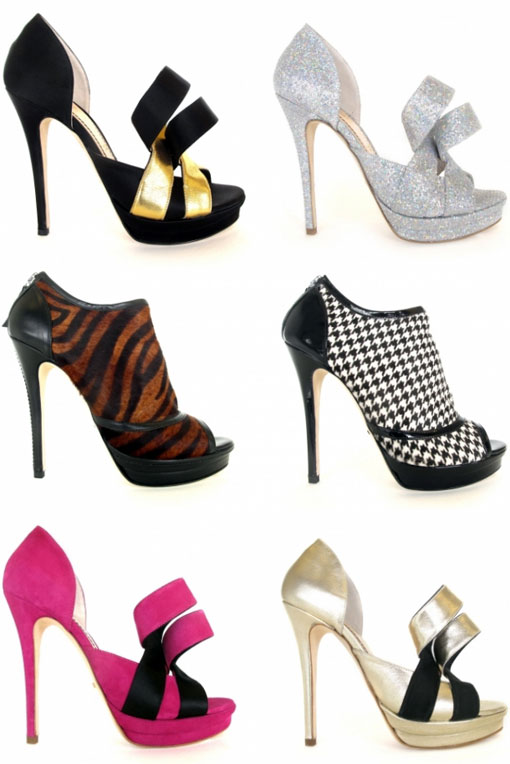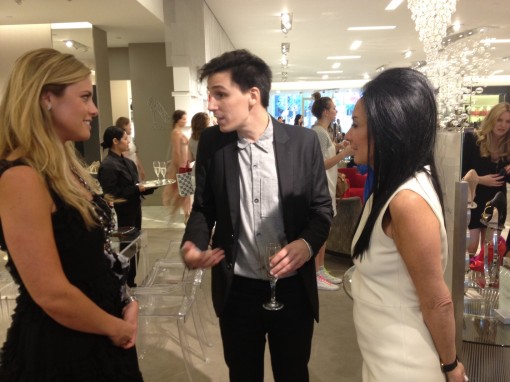 Above: The B & B Team, The Jerome C. Rousseau Shoe Line, Kathryn Lebowitz, The Blonde; Jerome C. Rousseu and NJ Goldston, The Brunette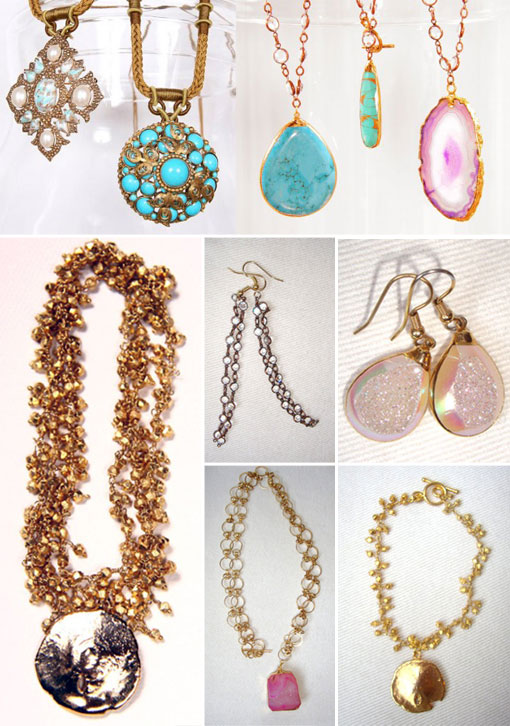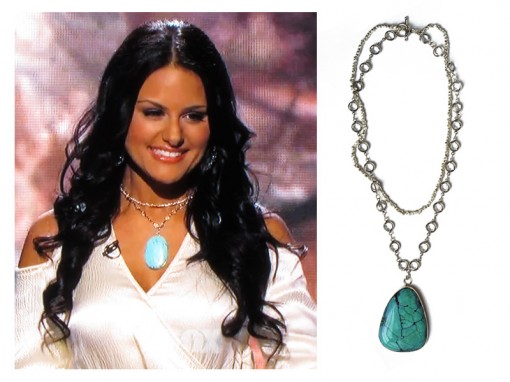 Next up was Beverly Hills Jewelry Designer Bonnie Star. She had her new Autumn collection with her and has tapped into the hot rose gold and semi-precious stone trend that adds color and warmth to your entire look and wardrobe. Layering! It's all original handcrafted jewelry with a very contemporary and romantic feel. Luscious colors, natural elements dipped in 24k gold, hand dyed silk ribbons, silk tulle, turquoise, sterling silver and fresh water pearls all artfully combined to create dramatic looks that work day or evening. We tried on piece after piece. Her line is available in-store with prices starting around $150.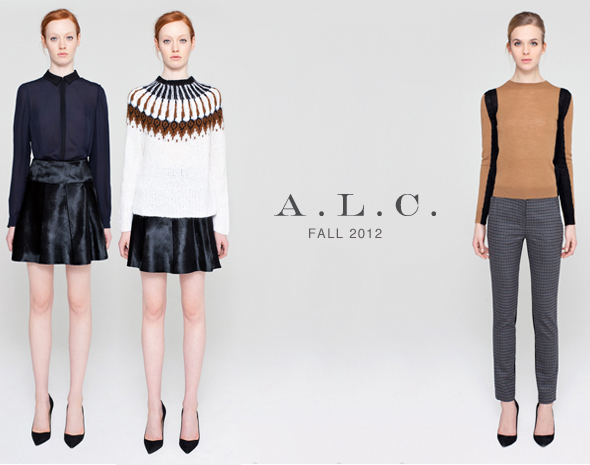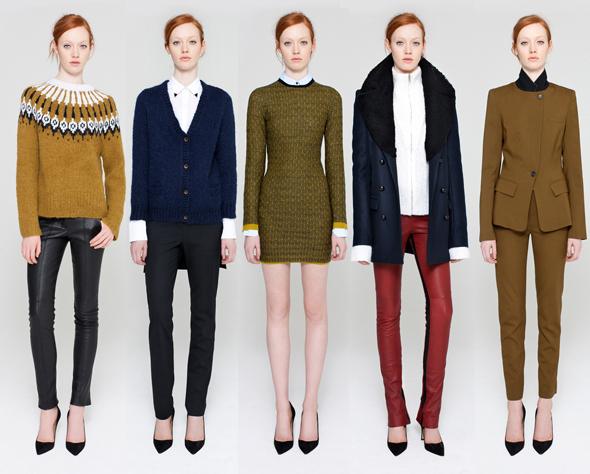 Our last stop included braving the crowds to meet famed clothing designer Andrea Lieberman of A.L.C. She couldn't have been nicer as we chatted about Fall trends. Much of her collection is focused on the Fair Isle sweater look combined with a slim leg or slightly flounced leather skirt. Don't forget the pointy-toe pump is back and is the perfect accent for pulling the style together. Here's the interesting part. In case you don't know about her illustrious background, she is one of first legitimate Hollywood "stylists." She started her career dressing P. Diddy and his then-girlfriend, Jennifer Lopez. Who could forget that moment. Lieberman put J.Lo into the deep V-neck Donatella Versace green palm print chiffon gown at the Grammy's. Marketing brilliance. Total diversion and a new style icon is born. Lieberman has also dressed Gwen Stefani and helped her with the designs of all her early L.A.M.B. collections. Now it's her turn. Her A.L.C. line is an effortless take on a casual but chic urban uniform. At the perfect price point, our favorites, and probably yours, are her leather leggings in either black or cordovan red. Oh! We want them!
xo
NJ, Kathryn, Astrid, Jadan & Ashlee for The Blonde & The Brunette Team