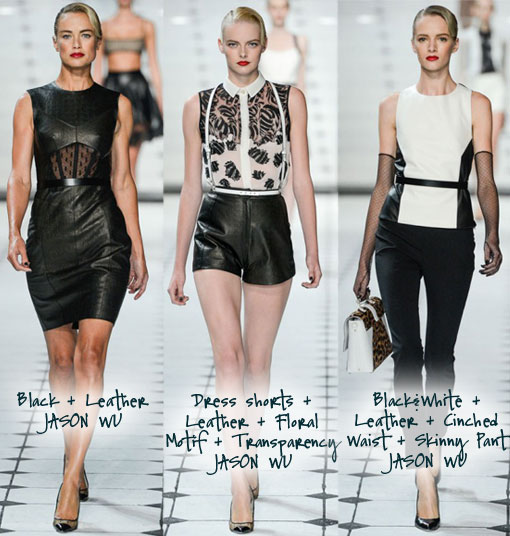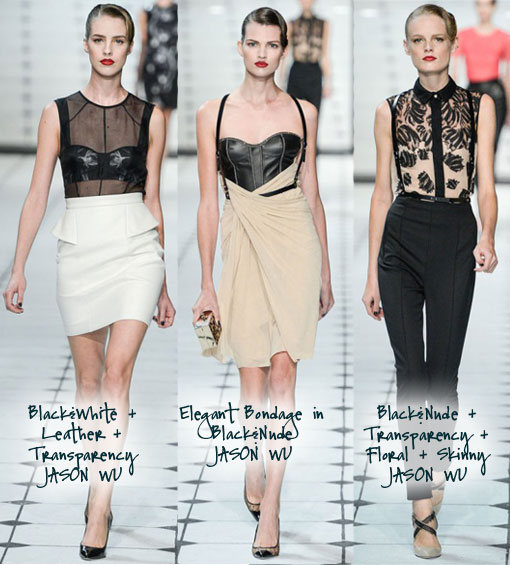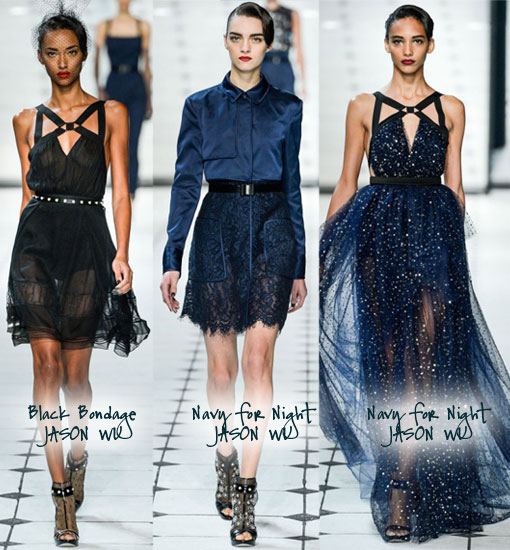 You know us. We're going to opine on our favorite trends from the latest round of fashion shows from Mercedes Benz Fashion Week in New York . Two words for Spring 2012: Urban Elegance. Pretty much, we've hit the bulls-eye every time. Here we go. The first of many posts.
Jason Wu, who The B & B interviewed earlier this year, stepped out of his comfort zone and into the world of Helmut Newton. He staked his territory and walked out every trend that is here and oh so now with sexy at the top of the list. Leather, Black, Black + White, Black & Nude, Black+ White+ Leather. Dress shorts. Transparency. Bondage. Navy For Night.And don't forget….red lipstick to complete the look.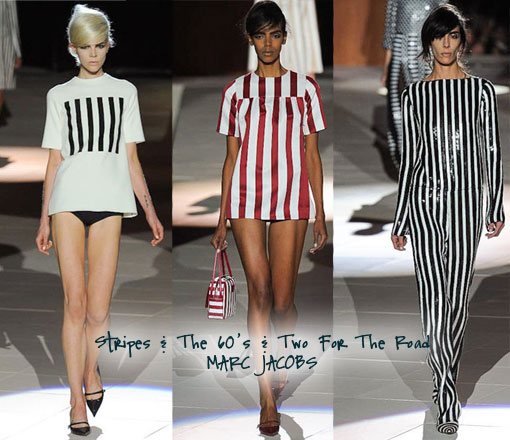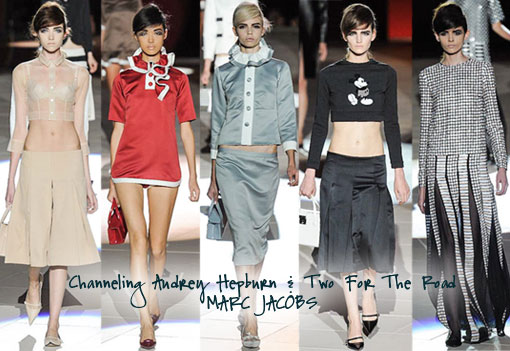 This just may be my favorite Marc Jacobs collection ever! I love every drop of it from the 60's Blow-up & Two For the Road vibe to the bold stripes and colors to the yummiest pastels I've seen in years. Quite simply, smashing! I don't even know if this is what he was thinking but I know I love it as much as I do Mickey Mouse. Hope my Rorschach interpretation is right! (As it turns out I was close but off by a continent). Jacobs was vibing Andy Warhol muse Edie Sedgwick. I should have known from the blonde pixie.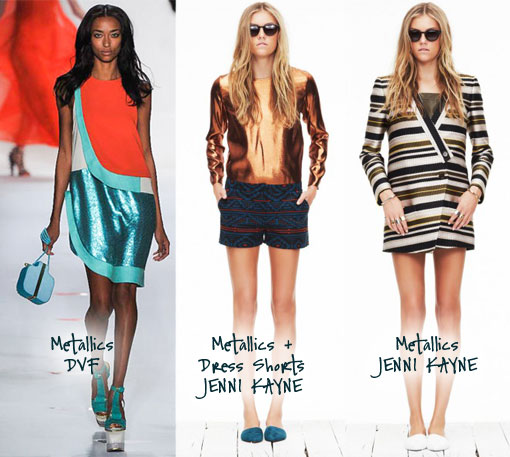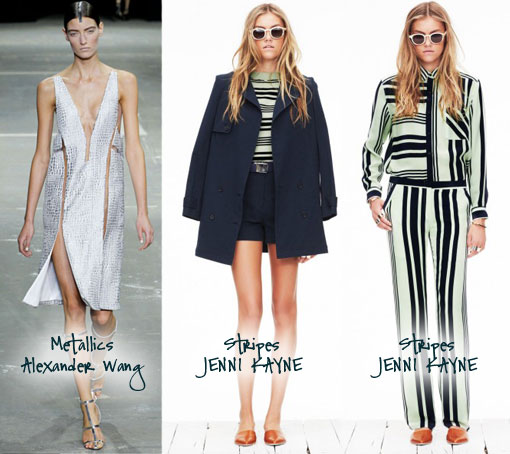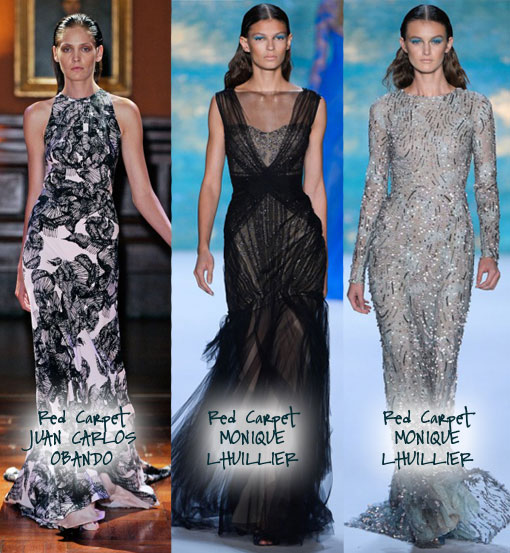 Other trends that caught my attention are the use of metallics for day or evening, with Diane Von Furstenburg channeling her own legacy with a memorable quote at the top of her program "Some fairy tales end with the girl marrying the prince… some start there." This dress and her entire line might just help you attract your very own prince. Jenni Kayne delivered a very tony California vision that can easily go from Santa Monica to Beverly Hills or Capri. Red Carpet sensations included Va-va-voom sculptured silhouettes with intricate beading, sheer chiffon, trains and a stunning fish-scale pattern from Juan Carlos Obando. The only question left is which celebrity will be in which one of these gowns six months before they even hit the stores.

xo
NJ, The Brunette