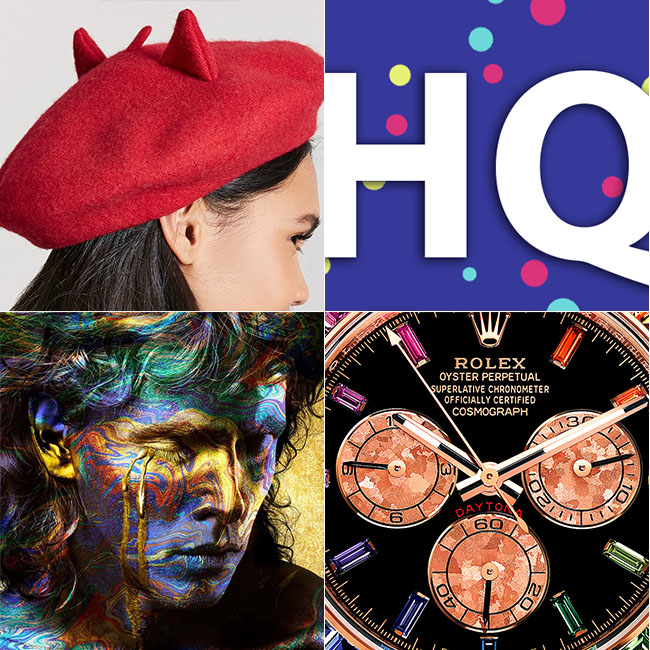 So I waited until Mercury in Retrograde had finished causing havoc to circle back to my April musts. Now that things have settled down, I can share what I have been obsessing over this month. By the way, if you're involved in fashion and beauty, that's not enough. Your life has to be interesting because of all the many other things you focus on besides yourself. After all, where are you going all dressed up if you don't have anything compelling to share while you are out there and posing for Instagram photos? So don't be a bore and by the way, I love to play games. That's this month's theme.
HQ Trivia
I've become an HQ "hottie" as Host Scott Rogosowky likes to say about the players. You don't know about HQ? It's my twice daily (not-so-secret) 3 PM and 9 PM EST addiction. Everyone (o.k. about a million plus people a day) is obsessing about it as the perfect office break. So gather around your mobile devices and try and win. Players can participate at no cost in daily trivia games through which you can outright (good luck with that) win or split prize money (some days as much as $300,000) if they can correctly answer a series of questions of increasing difficulty. Players have ten seconds to answer each multiple-choice question. But honestly, the thrill is just to win. Enough said. Click here to download the HQ Trivia app. FYI, you get extra "lives" if you invite your friends.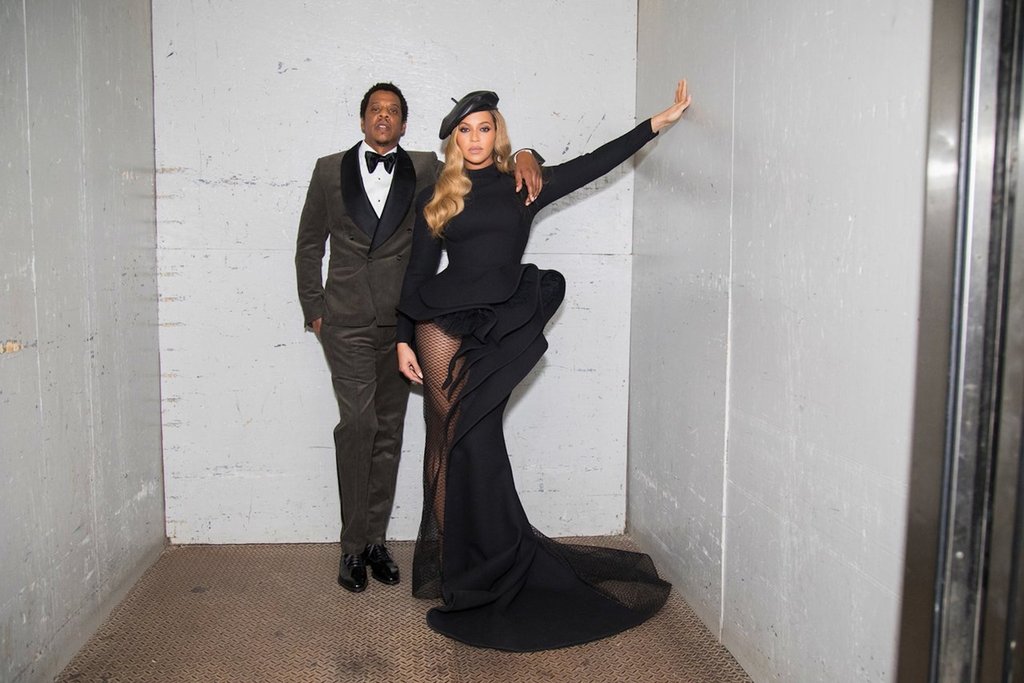 Return of the Beret
Did it start with Meghan Markel? Probably. Nope. It was the Queen Bey herself at the Clive Davis Grammy Party topping off a killer gown with a certain je ne sais quoi (Translation. A quality that cannot be described or named easily). Suddenly we all have beret fever. Well, oh-la-la. Got to get me one. And make sure you tilt it just right. I found some of my favorites at Forever 21 and the Queen Bee original by Clyde just made a guest appearance on Net-A-Porter. Yup. The exact same one could be yours.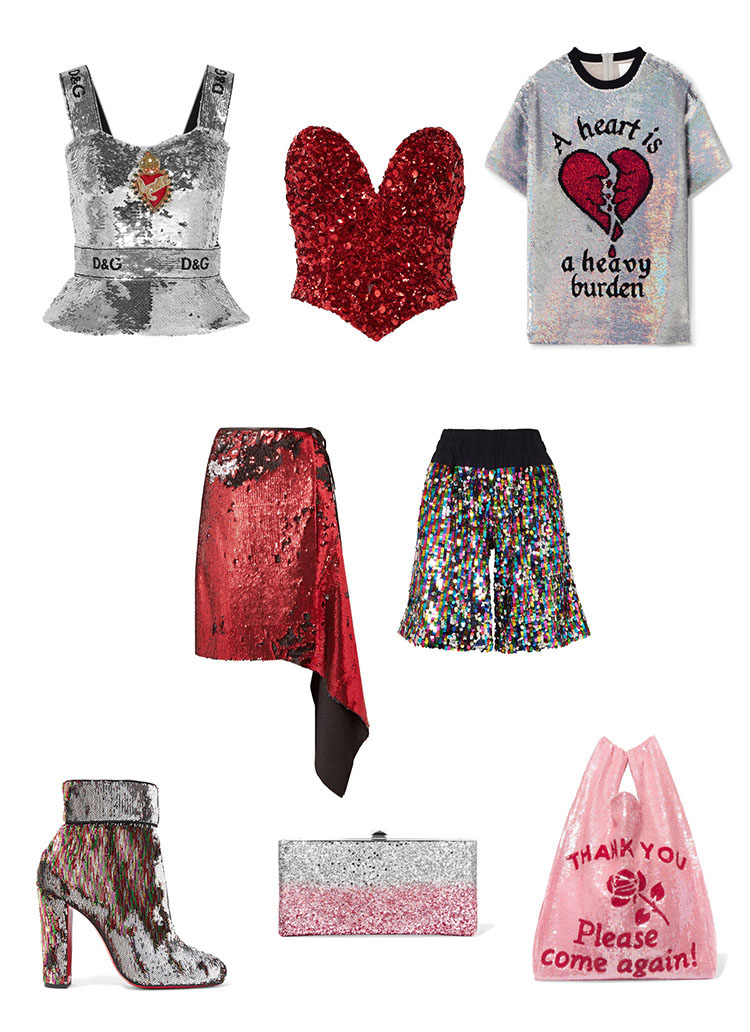 Sequins For Spring
It's a sparkle epidemic and I'm loving it. If you haven't gotten on the shimmer bandwagon, don't wait any longer. For day. For lunch. For evening. Who cares. It just makes you feel happier. How far you want to go can be anything from the raciest bustier to an over-the-top shopping sac and anything with a bold message. Net-A-Porter has one of the best curated groupings around. If you go for a skirt or shorts, pair them with a basic tee and you're on your way. More is more with a touch of less.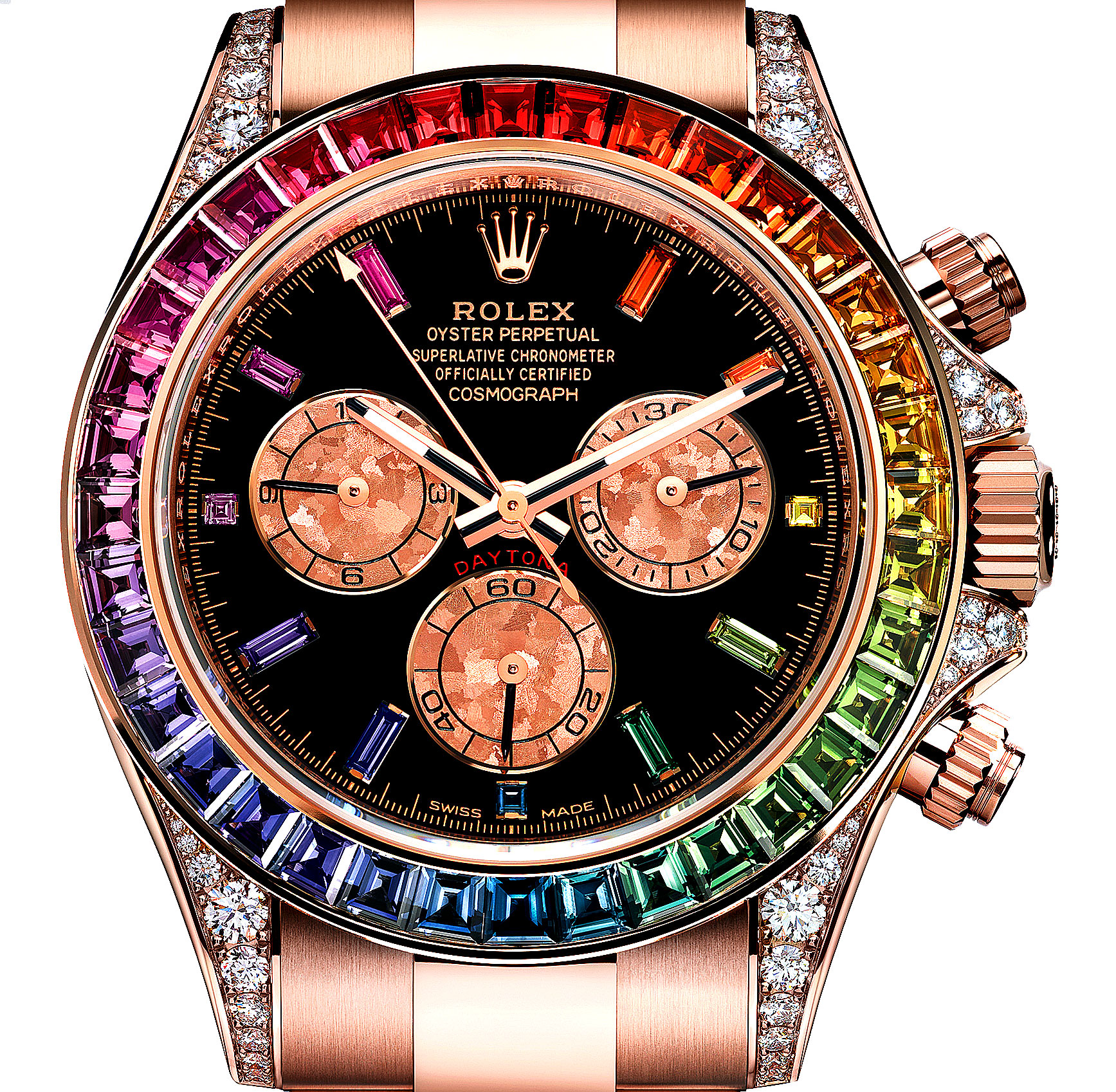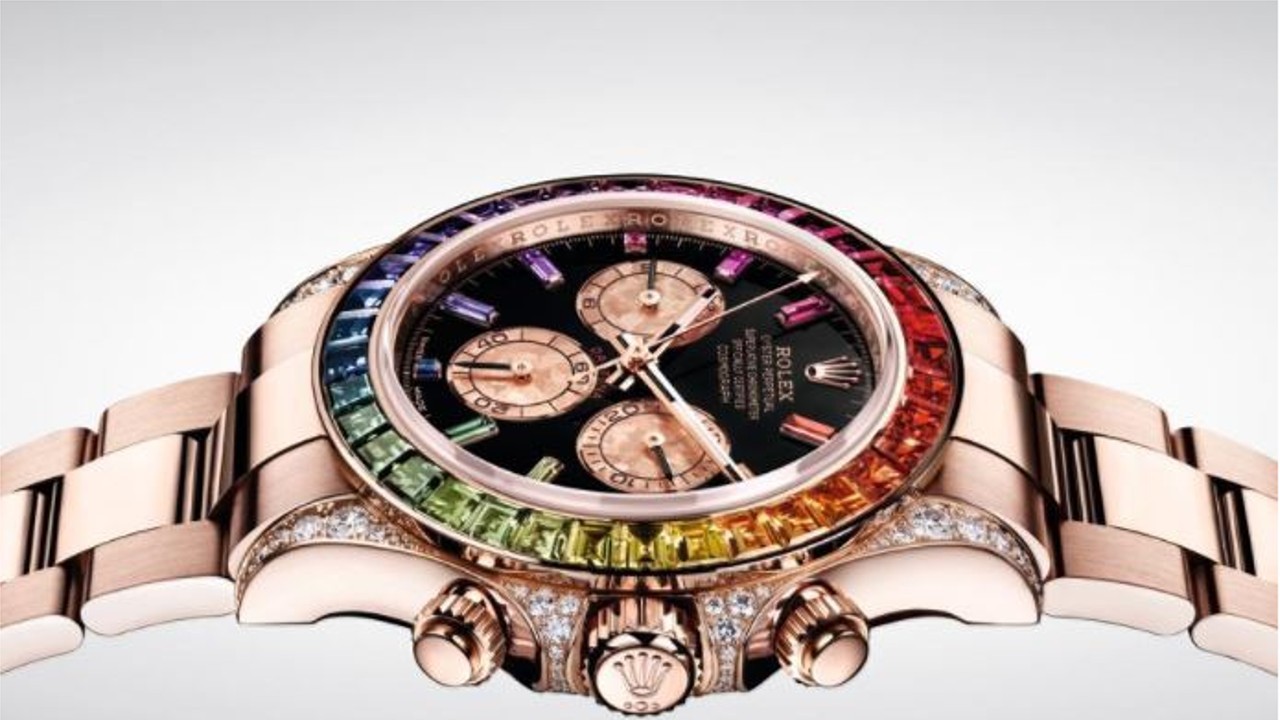 Rainbow @ Baselworld
Bling it on! Totally out of my league but a kind of need to know thing, Rolex just debuted the $100,000 bejeweled Rainbow Daytona. The back story is it was first introduced in 2012 in yellow or white gold, and then discontinued not long after, but just weeks ago Rolex revived the "Rainbow", now in Everose gold – with multi-coloured gemstones and hour markers. You could try walking into the Rodeo Drive Rolex boutique and see if they can find you one. Just saying.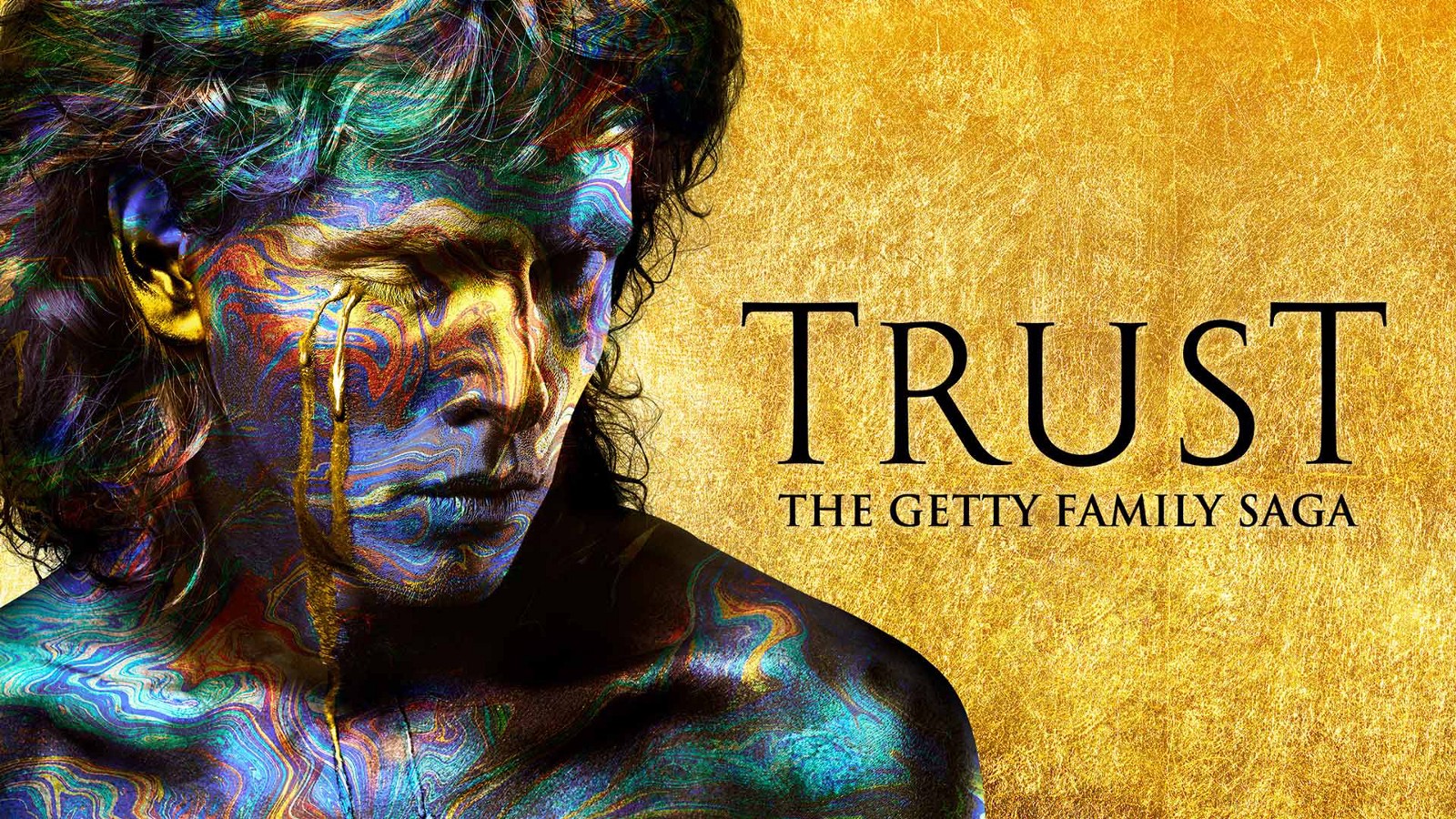 Trust
Inspired by actual events and honestly possibly not an accurate portrayal of what really happened, the new FX series "Trust" delves into the trials and triumphs of one of America's wealthiest and unhappiest families, the Gettys. Equal parts family history, dynastic saga and an examination of the corrosive power of money, "Trust" explores the complexities at the heart of every family, rich or poor. Told over multiple seasons and spanning the 20th century (meaning the time frame and not the episodes), the series begins in 1973 with the kidnapping of John Paul Getty III, an heir to the Getty oil fortune, by the Italian mafia in Rome. His captors banked on a multimillion-dollar ransom (And Paul is falsely accused of staging his own kidnapping). But Paul's grandfather, enigmatic oil tycoon J. Paul Getty Sr. — possibly the richest (and stingiest) man in the world — is busy being marooned in a Tudor mansion in the English countryside with a harem of mistresses and a pet lion. Paul's father, J. Paul Getty Jr., is lost in a daze in London and refuses to answer the phone. Only Paul's mother, Gail Getty, is left to negotiate with the increasingly desperate kidnappers. Unfortunately, she's broke. A must see.

Signing Off From Somewhere Close To Rodeo Drive
NJ Goldston