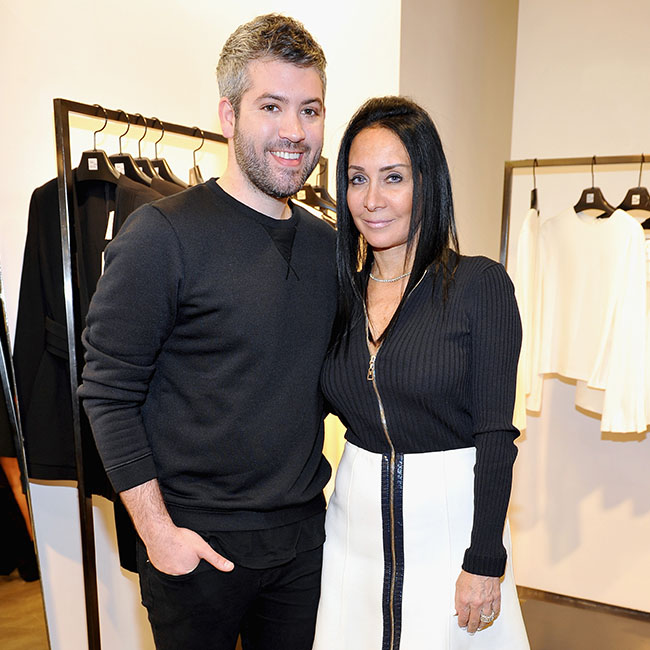 Brandon Maxwell. A designer name you should know, and if you don't, be forewarned he's attained some serious fashion caché in a remarkably short time. Fashion Director for Lady GaGa. Worn by fashion influencers from Jennifer Lawrence, Reese Witherspoon, Kate Hudson, Gwyneth Paltrow, and Uma Thurman. A recent 2016 finalist for the prestigious LVMH annual prize for young fashion designers and a just named Council of Fashion Designers (CFDA) finalist for the the Swarovski Award for Womenswear.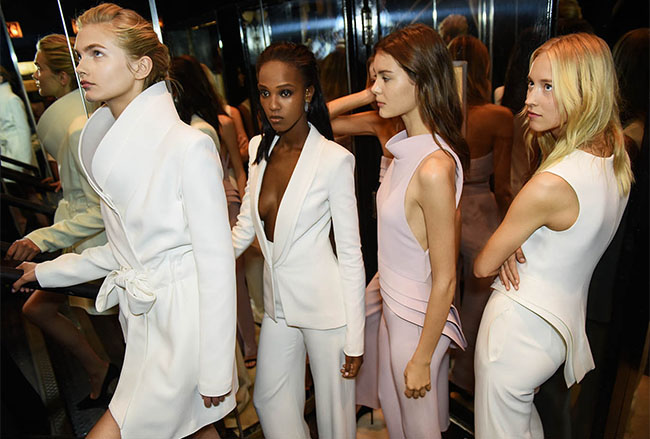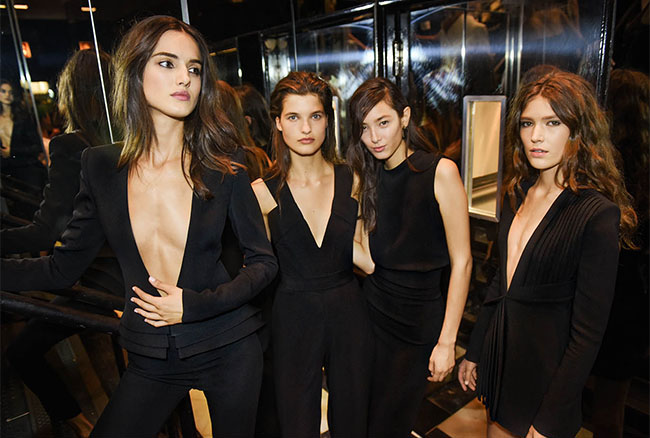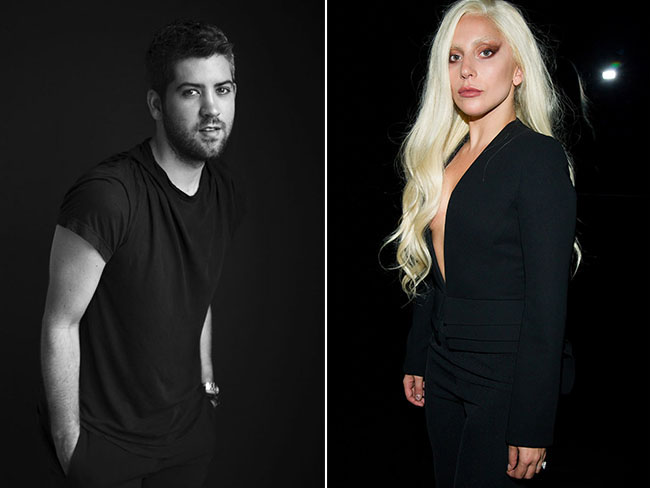 Our paths crossed Wednesday evening. Having just winged his way into LA, Maxwell was "floating on air" for a special, by-invitation only cocktail party at Saks Fifth Avenue Beverly Hills. Hosted by renowned Hollywood stylist Elizabeth Stewart and my good friend Angelique Soave, lucky guests from Joe Zee, Katherine Ross, Patrick Herning, designer Philip Bloch, famed costume designer Patrick Milani, Merle Ginsberg and Carol McColgin from The Hollywood Reporter, mingled with Maxwell. It was quite the crowd for his very first Los Angeles retail event — just as he had received the CFDA nomination news. I was lucky enough to attend and get a quick sit down with Maxwell who creates impeccably tailored, sculptured looks which totally resonate with my personal aesthetic.
The collection had been selling so well on the floor, it was secretly tucked away two days before the event to make sure a strong selection was in tact for the evening. Carefully curated, Saks brought in a range of the SS16 runway looks along with versions of the white dress worn by Gwyneth Paltrow, the black one-shoulder gown worn by Lady Gaga at the Emmy Awards, and an exclusive column gown in dark green inspired by a runway dress worn by Uma Thurman. My personal favorites are the bold, monotone pantsuits. It's the new, oh-so relevant version of a power suit!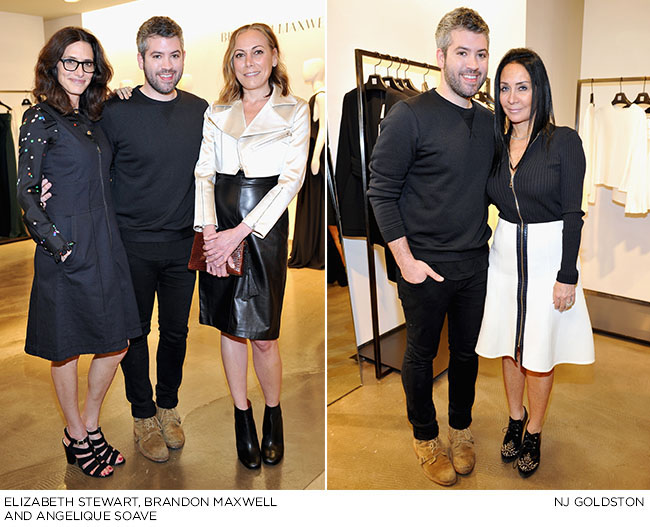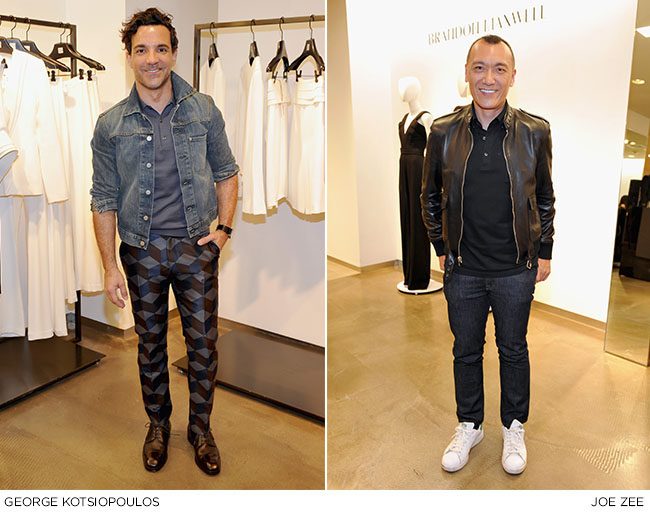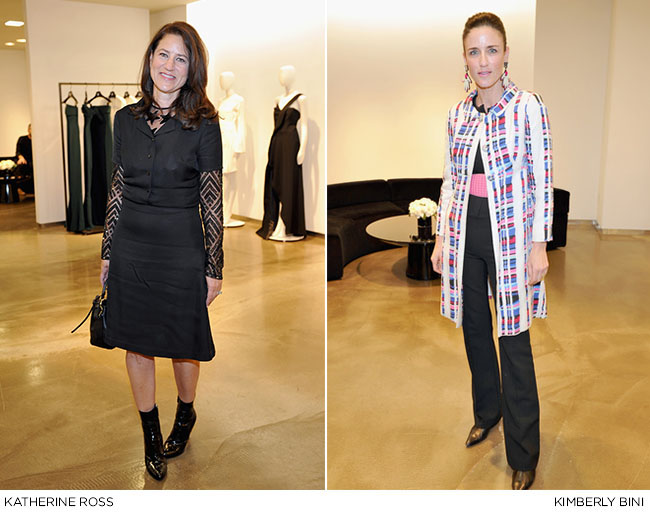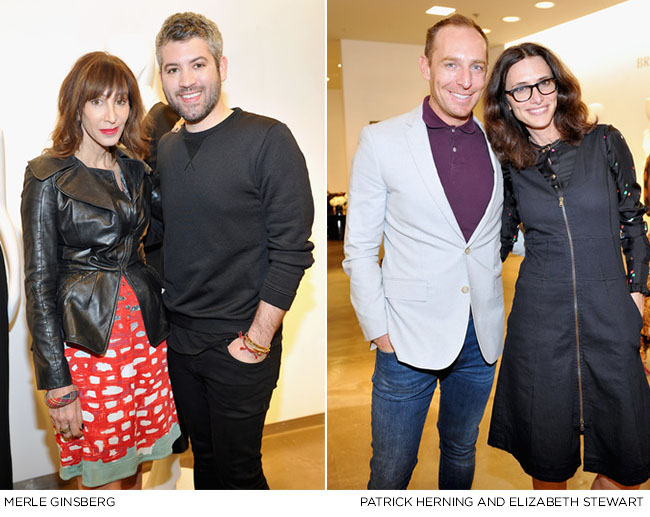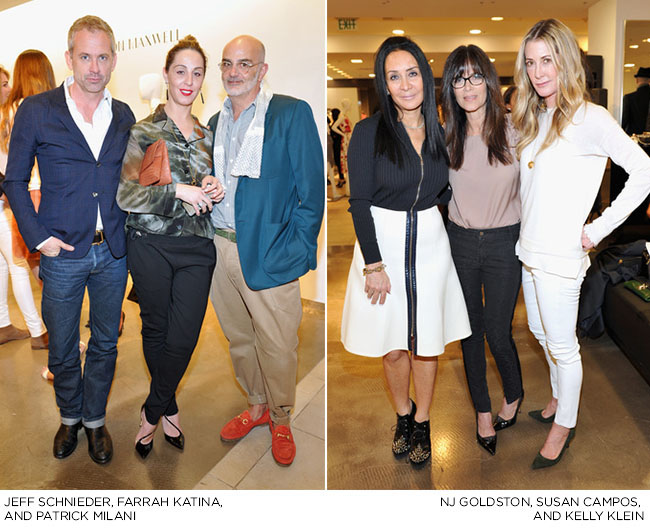 A true gentleman, in the midst of it all, Brandon sat down with me to share the moment and the origins of his strong design point of view. His design aesthetic is rooted in the strong women in his life—his mother and his two grandmothers —one of whom owed a popular Longview, Texas boutique and loved fashion. His earliest memories are of them loving to dress up and coming down the stairs "dressed to the nines" for an event. They obviously helped generate his philosophy on the delicate balance between a women, her wardrobe. and making an entrance, explaining " I love strong women. I love the women. Herself. Her whole being. I never want to be the designer that when a women walks in the room the first thing you see is the dress. I think the first thing you should see is the beauty of the women. The face. The body. I love when you are talking to a women and start to examine the details of what she is wearing. Look at her closely and see lots of separate things." I think my heart melted a bit. This is what every women wants to hear; and this is also one of the primary reasons, and it's almost an after thought, Maxwell explained that he works almost exclusively in blacks, whites and monotones. However, just like me, "black is his favorite color," and he emphasizes, "yes, it is a color" I'm in violent agreement.
Brandon Maxwell SS16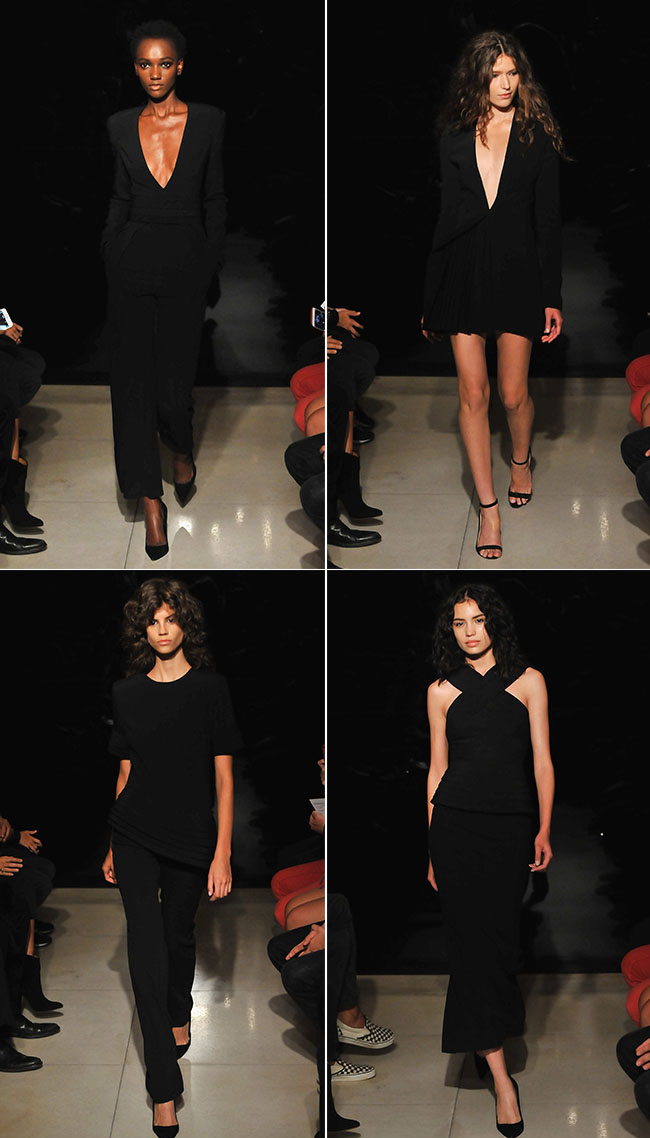 So what's ahead as all the excitement behind the brand builds? Brandon explained, "You really have to stand firm on who and what you are. Everybody has an opinion but the most important thing is you have to make choices with conviction. At the end of the day people may not like what you are doing but you have to love it." I have a feeling that's not going to be a problem as Maxwell is beyond appreciative for the support of his time with Nicola Formichetti and "everyone who has helped", his enduring friendship with Lady Gaga and their travels together. As we finished up, I couldn't resist a few rapid fire questions from what look in his collection is the perfect one to try first? His cigarette pant or blazer. I agree. What's his go-to travel item he packs? A black designer sweatshirt. I need to try that on my next trip. Finally, a favorite blonde and brunette he'd love or would have loved the opportunity to dress? Princess Diana and Jackie O, and if he could, Hilary Clinton. Mrs. Clinton, please say "Yes." to the dress.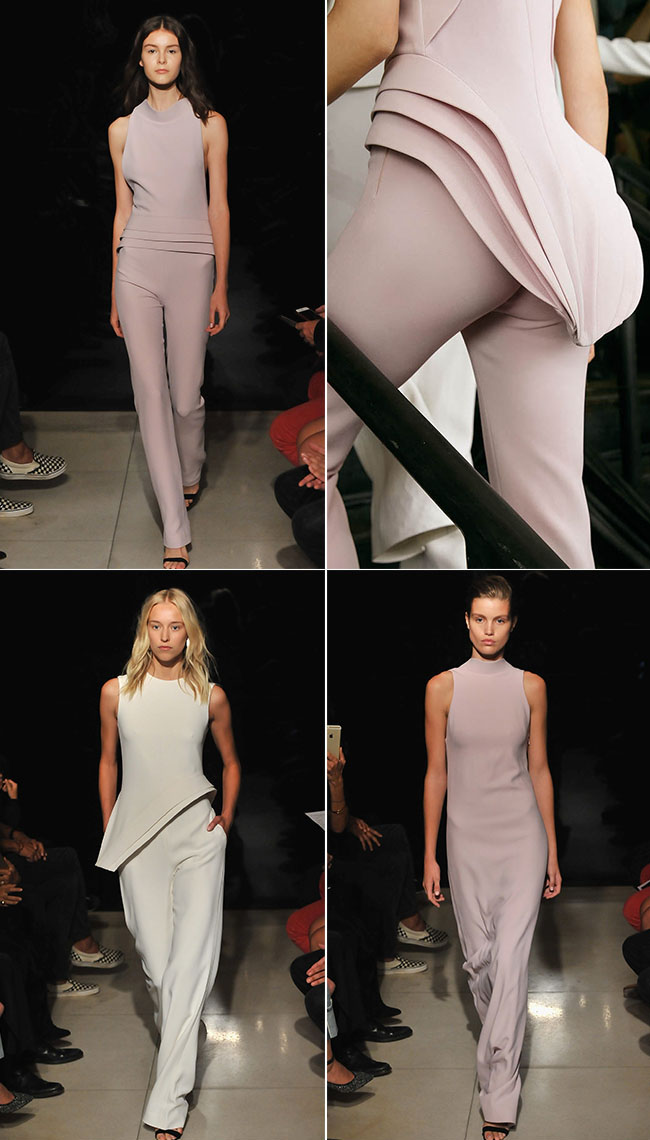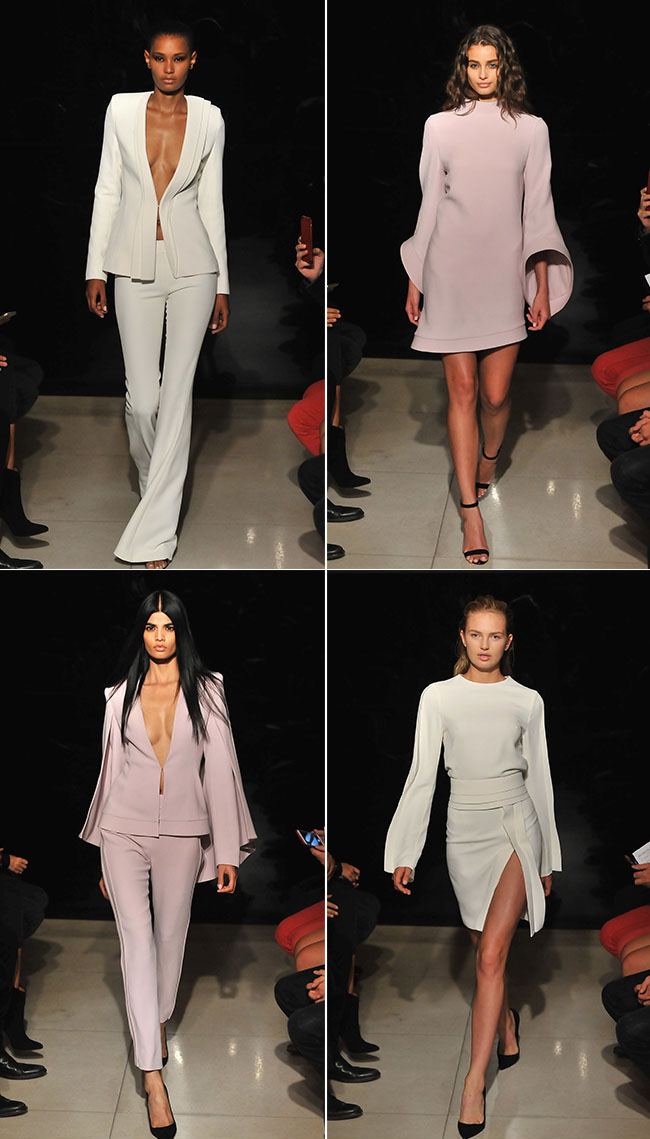 If you'd like a little Brandon Maxwell in your life, and I know I do, head on over to Saks. They exclusively carry the collection in LA and online. It's the perfect way to make your own personal statement. The best part. You wear the clothes. The clothes don't wear you.
With Love From Beverly Hills,
NJ Goldston, The Brunette
photos courtesy: Donato Sardella/Getty Images for Saks Fifth Avenue