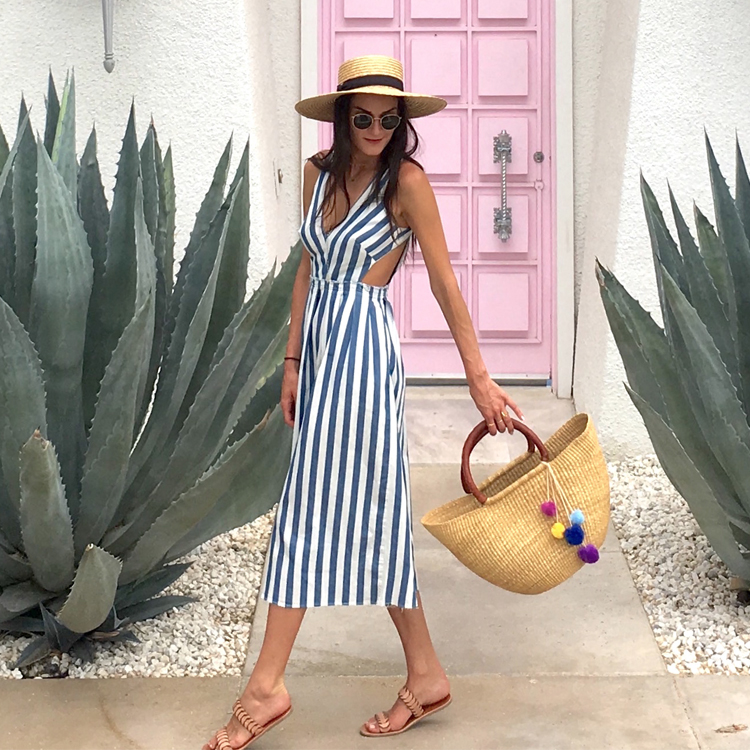 After a long holiday weekend we've still got some serious wanderlust. This summers eclectic prints and craft-inspired pom-pom accessories can take you far from home (in spirit) if you haven't scheduled in your summer holiday yet! I'm not even sure how this got started but it just works.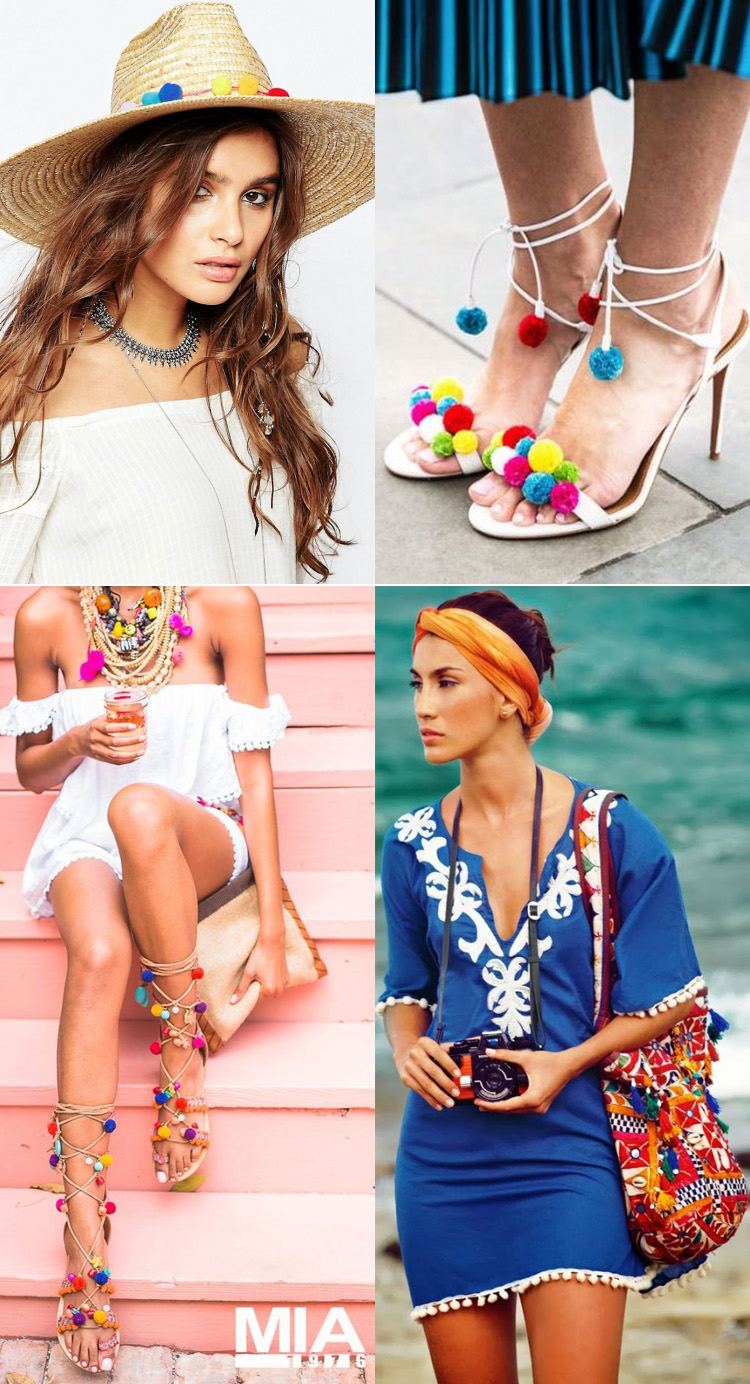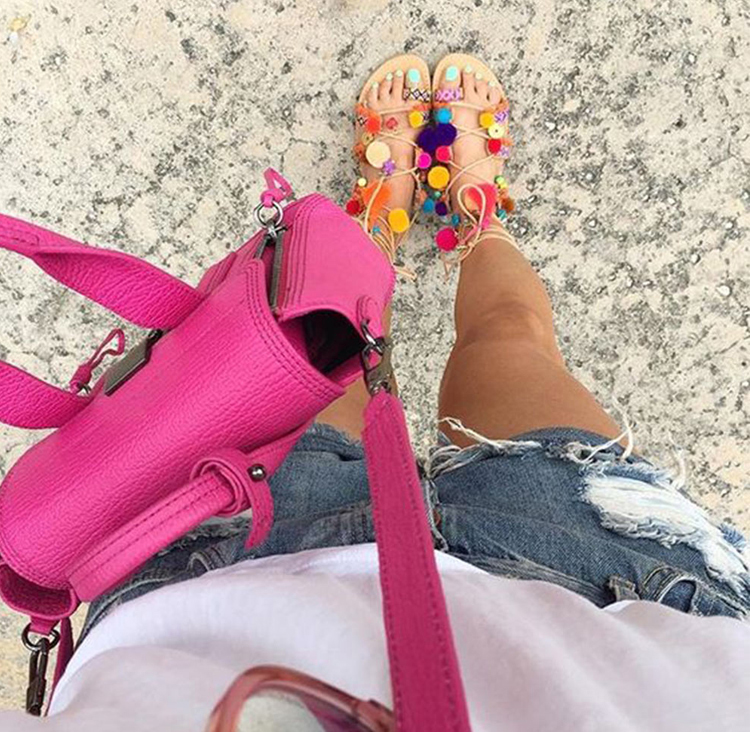 Actually, Mara Hoffman might just be the ultimate ringleader who inspired the look. By using her imagination to create a collection of brightly colored boho attire, she has ended up inspiring a whole tribe of designers to follow suite. Pompoms are suddenly showing up in the most unexpected places from sandals to beach bags to the back of dresses.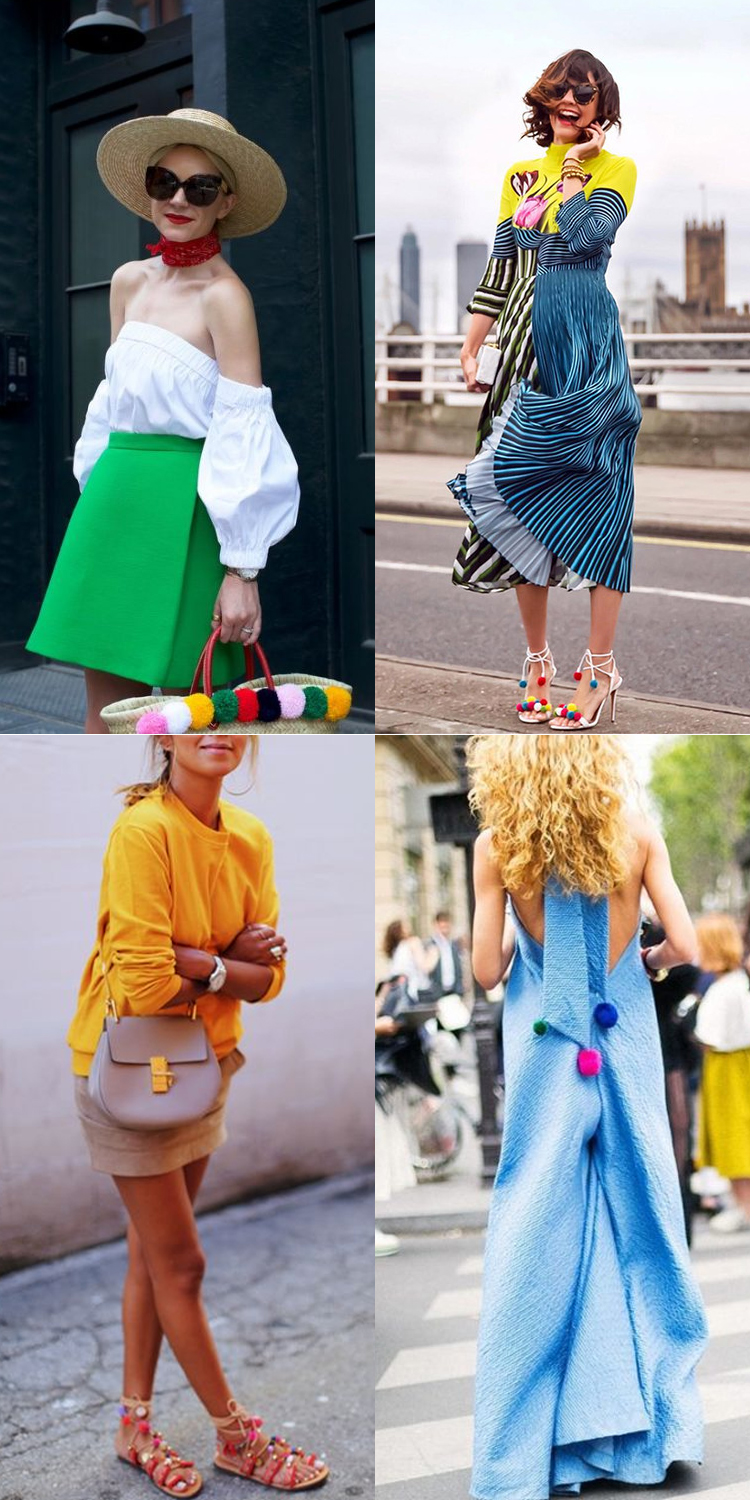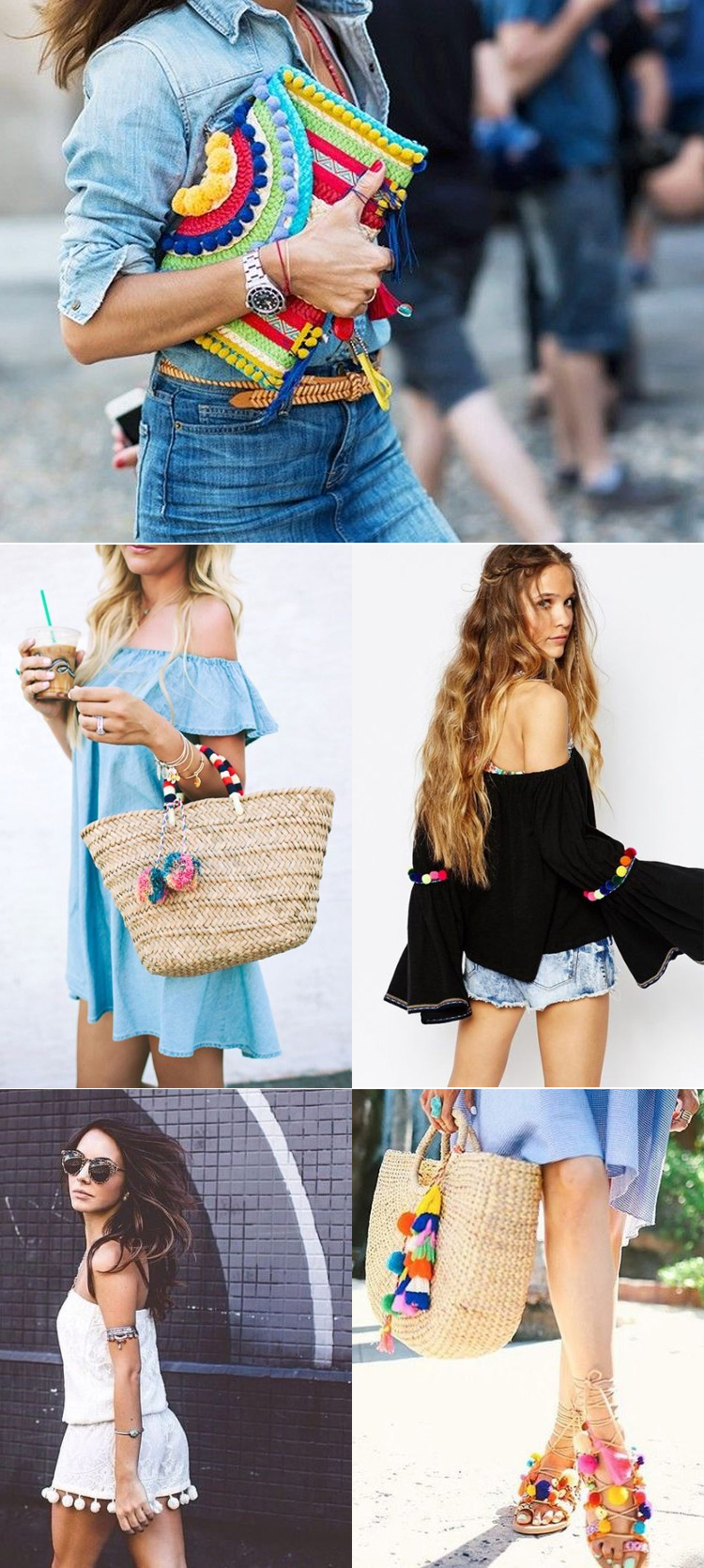 The best part. This summer trend is guaranteed to put a smile on your face, (trust me, we've tested it)! I'd like to think of it as the love child created by a beautiful boho babe and a rainbow. I know that's not possible, but hey, have a little imagination, because imagination is what this trend is all about! I am a big believer in neutrals and of course, black, but one of my favorite quotes by Jean Jacques Rousseau inspired me to join in on the fun! It goes, "The world of reality has its limits, the world of imagination is boundless."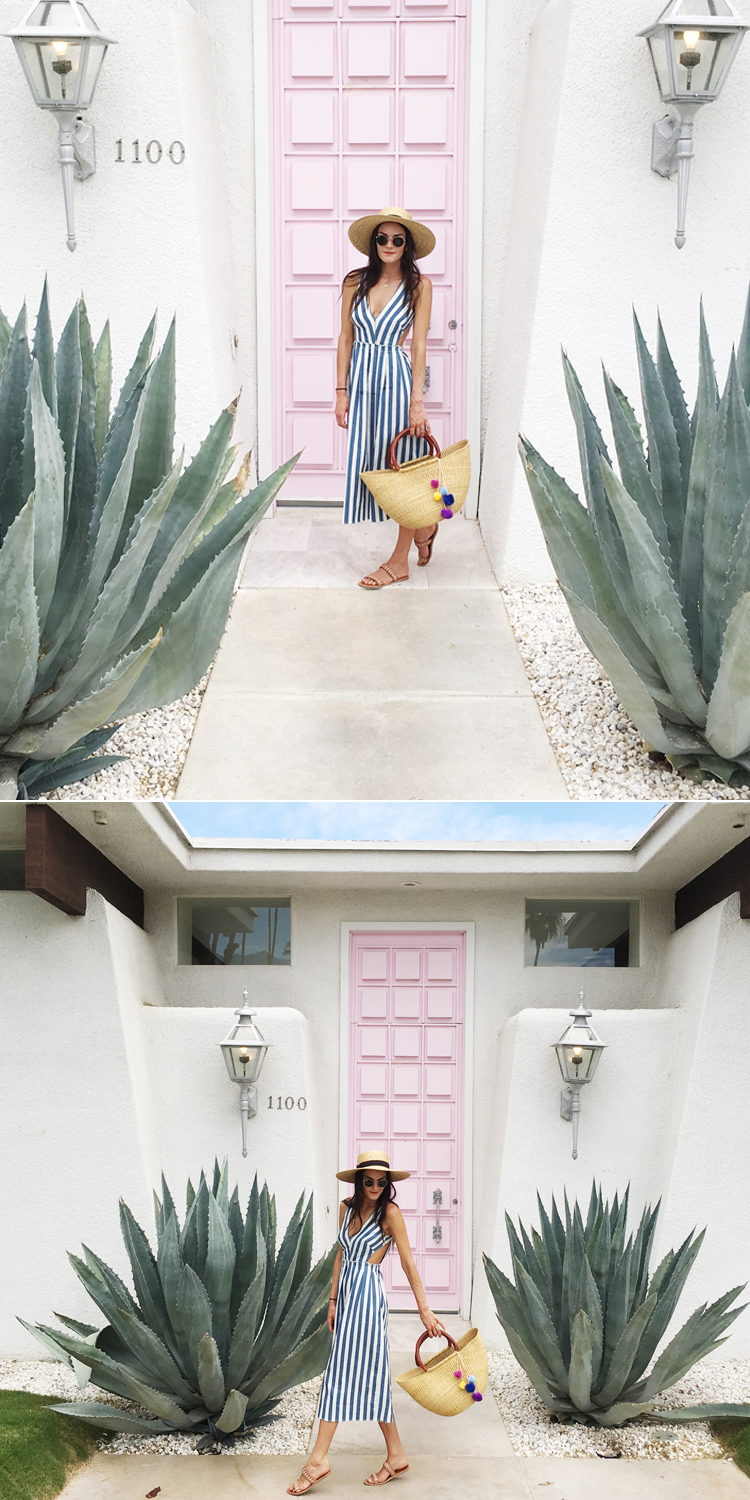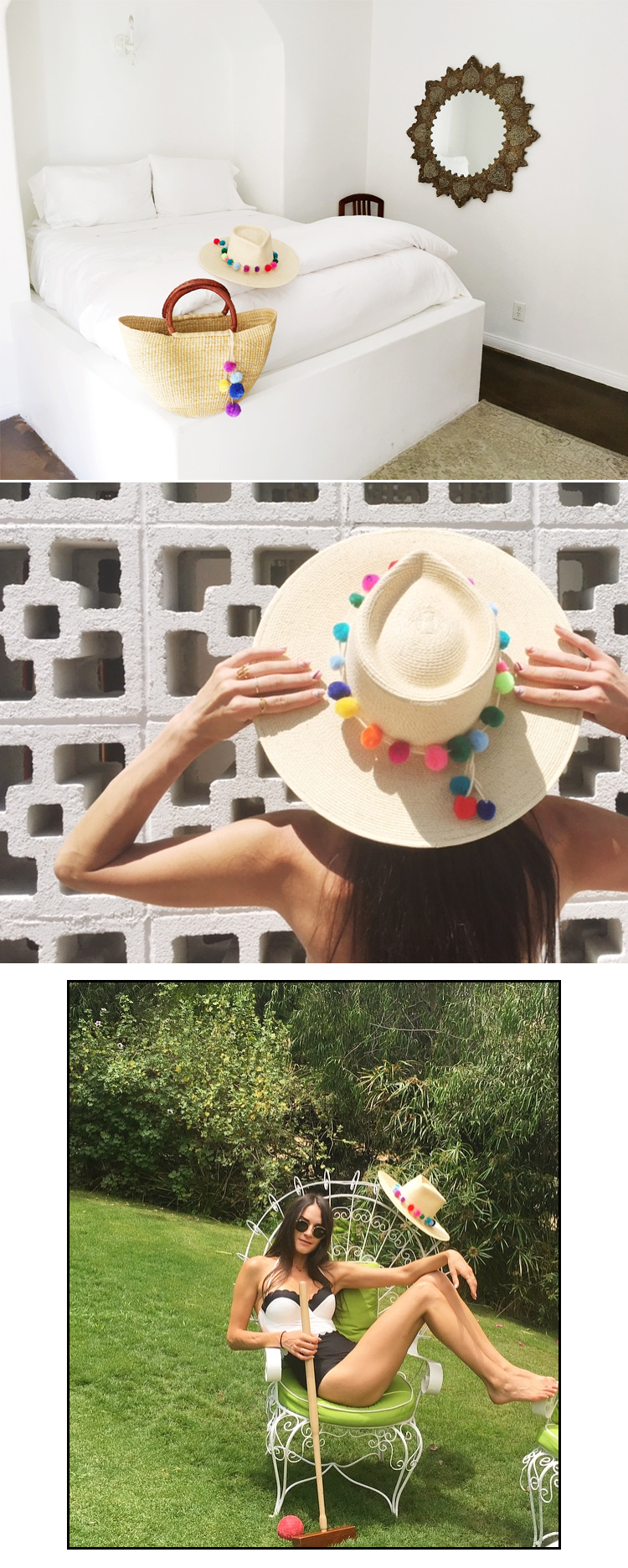 One of our new favorite brands on the pom pom scene, is LA based brand, Otto Pom! Each of their pieces are hand-embellished, and extremely unique! The company strives to support small, independent artisans from around the world (which we love). All of their their wicker baskets are hand-woven in Morocco by local craftsmen and the colorful totes are hand-woven of recycled plastic in Mexico. We especially love their adorable sandals, that are perfect for a sunny vacay poolside!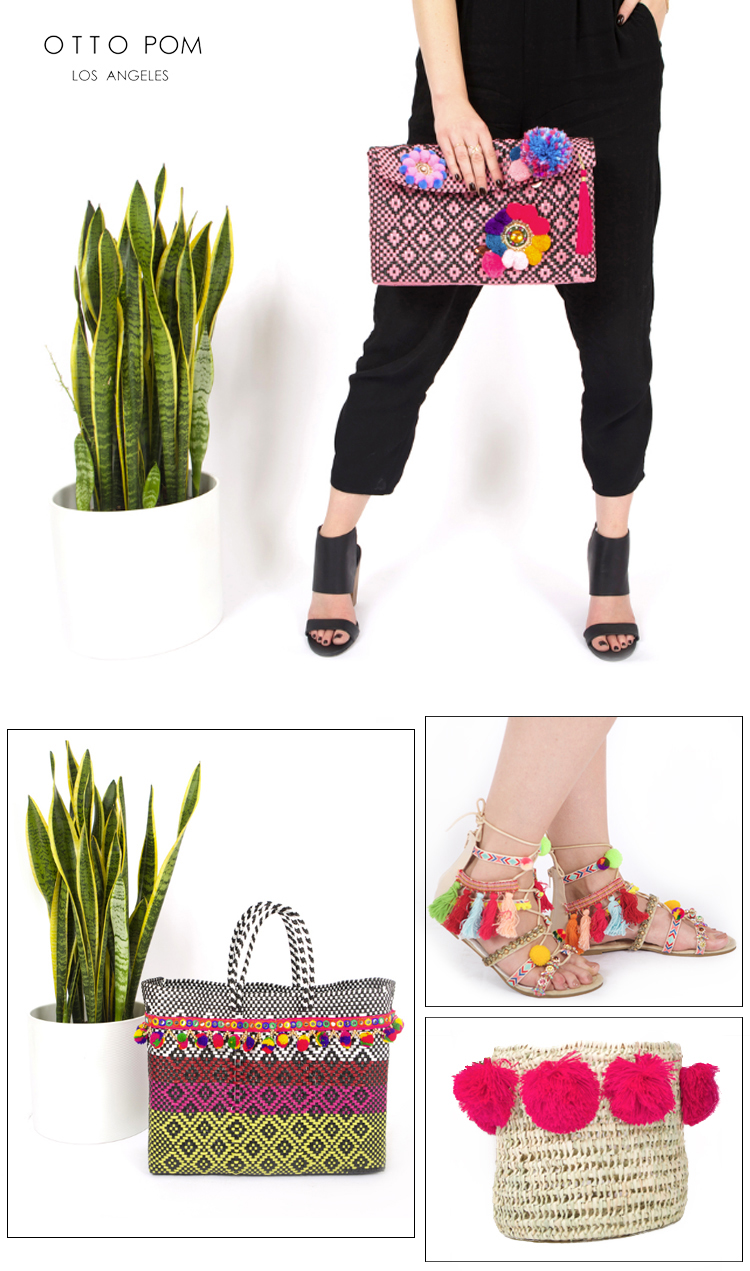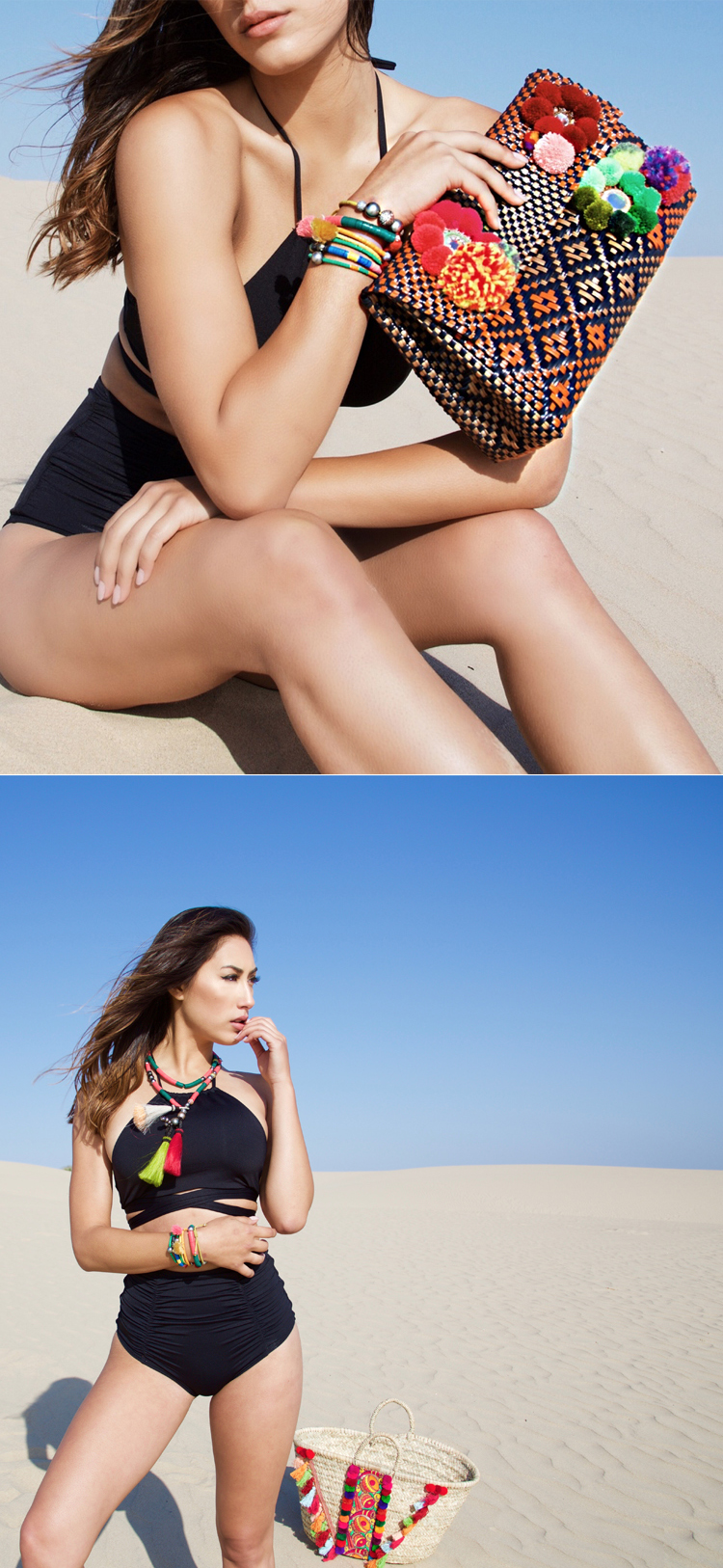 The key to styling these playful pieces is to go neutral, and keep the rest of your accessories really minimal. Shop our favorite pom-pom pieces of the season to brighten up your summer wardrobe. The perfect staycation accessory.

Xo
– Jadan Huter