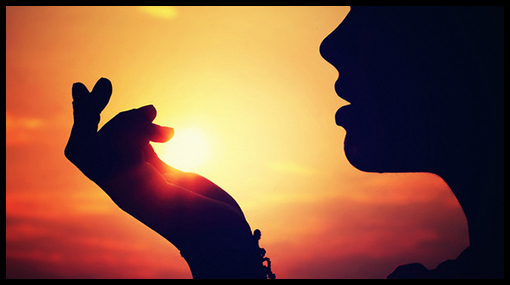 Summer is officially here and we have four summer beauty musts from getting that perfect glow, making sure you look good in sandals (nothing is worse than un-groomed tootsies!), the right sunscreen to the perfect self-tanner for your summer whites.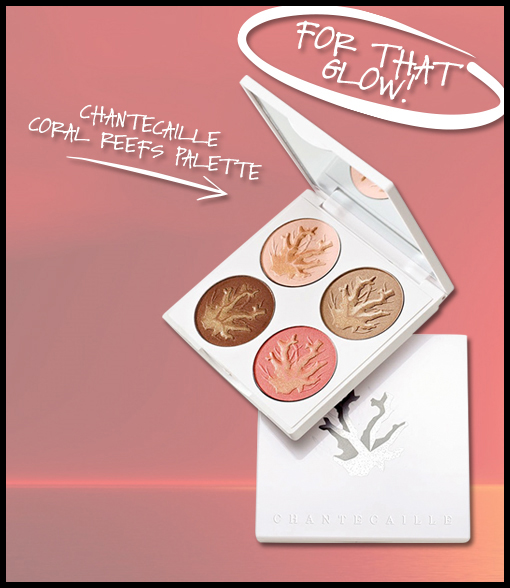 1. For that glow:
Try the Chantecaille Coral Reefs Palette. It's one of our favorites because it creates a healthy, fresh and natural look- a perfect compliment to this seaon's colorful prints and omnipresent pastels and whites.
– Pink Pearl: Soft Sand Eye highlighter
– Reef: Delicate beige for the Eyes
– Driftwood: Deep Brown Eye Definer
– Coral: A Fresh Flush for the Cheeks
CHANTECAILLE Coral Reefs Palette, $79.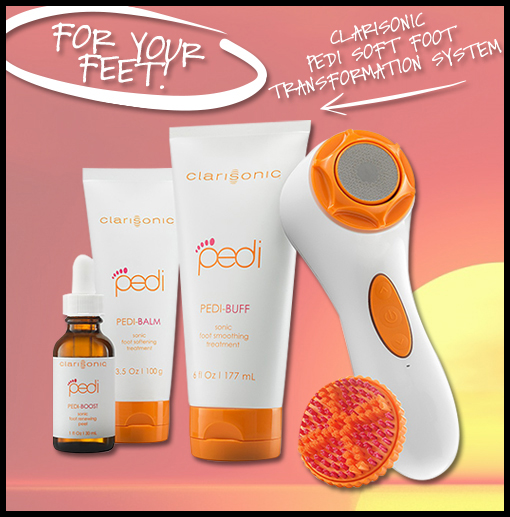 2. For your feet:
Don't scare people away with your feet! Make sure your feet are soft and groomed on top and bottom with this smoothing system. Designed to smooth and soften dull, rough feet at home or between professional pedicures, the Pedi Sonic Foot Transformation System combines expertly engineered tools with sonically designed formulations to counteract the factors that cause dry, rough patches. Feet – especially heels and toes – become soft, supple and sandal-ready. I use this all the time.
Features:
– Pedi Device
– Pedi Smoothing Disc
– Pedi Wet/Dry Buffing Brush Head
– Pedi-Buff
– Pedi-Balm
– Pedi-Boost
CLARISONIC Pedi Sonic Foot Transformation System, $199.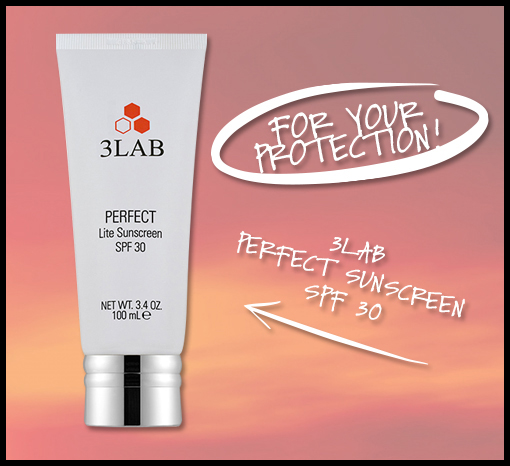 3. For your protection:
This ultimate sun protection cream ,with anti-aging boosters, was created for those who desire a maximum defense against UVA and UVB rays while fighting free radical damage. Using a unique, lightweight formula with special polymer technology, this sunblock helps to prevent sun damage without feeling heavy on the skin. I'll say it again. Sunscreen is a MUST.
3LAB Perfect Sunscreen SPF 50, $40.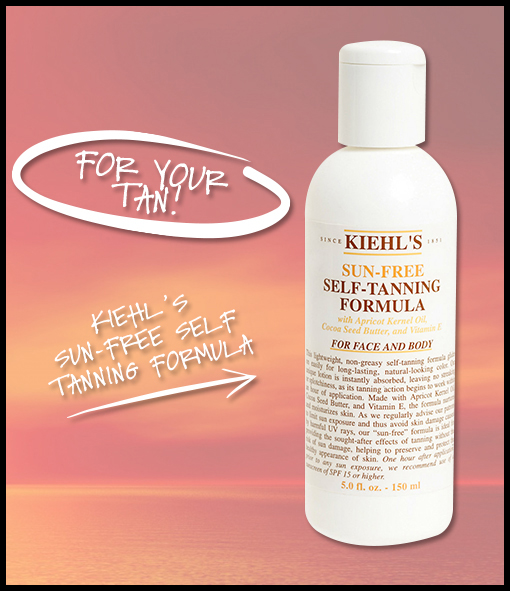 4. For your tan:
This lightweight, non-greasy self-tanning formula glides on easily for long-lasting, natural-looking color. An LA favorite, their unique lotion is instantly absorbed, leaving no streaking or splotchiness, as its tanning action begins to work within an hour of application. This "sun-free" formula is ideal for providing the sought-after effects of tanning without the risk of sun damage, helping to preserve and protect the healthy appearance of skin.
KIEHL'S Sun-Free Self-Tanning Formula, $22.
-Kathryn, Blonde Contributor