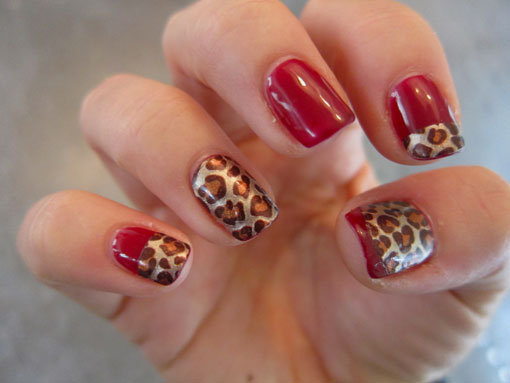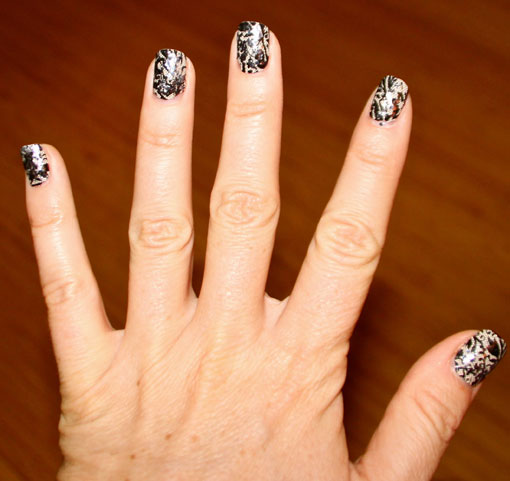 Everyone at The Blonde & The Brunette knows I am a Gelish manicure devotee because my polish never chips or breaks due to my gel manicure. I keep my perfect manicure going for up to three weeks, though I like to rev up my nail art on week 2. How do I do it? It's easy so I thought I would showcase two of the latest nail trends I'm sporting.
Trend 1: Use a red Gelish color as the nail base shade then add Sally Hansen leopard nail stickers, The best way is to put stickers only on certain nails in certain areas. It's a great look without going overboard.

Trend 2: Try a grey Gelish color with Sally Hansen Lace nail stickers and a coat of Deborah Lippmann Graphite Glitter nail polish over it. This is pretty and so feminine. Perfect for evening and with basic black.
Frankly, I get so many compliments that I never get sick of my nail color! Change it up! It's fun and a quick way to create your own signature style like every great artist.
– Kathryn, The Blonde