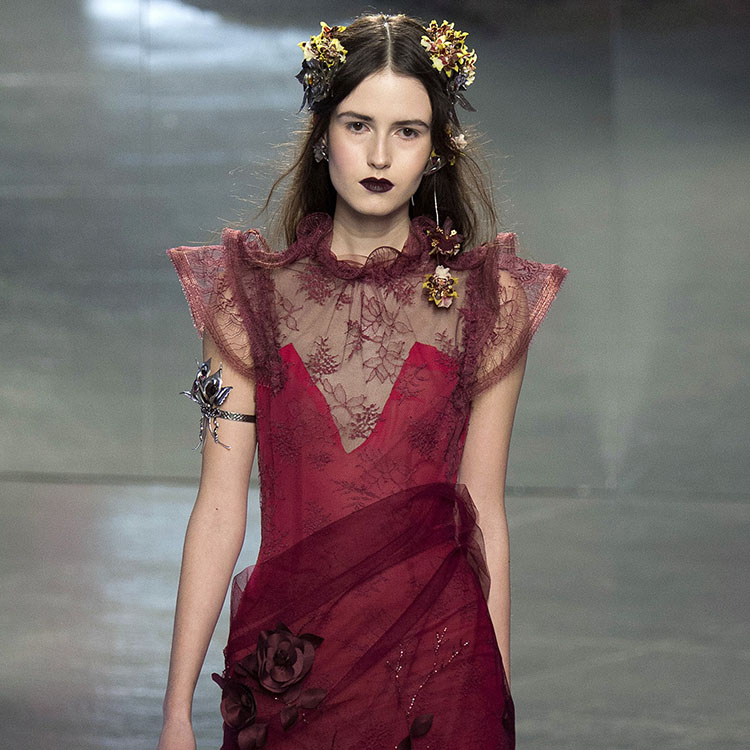 I'm having quite the year. The Met Gala and now The CFDA Fashion Awards. I always say this, "Lucky me." This time I am going as the guests of sisters Laura and Kate Mulleavy, the Creative Directors of Rodarte, and my good friend Christine Suppes, who is an early supporter, and the brilliant, bestselling author of Electric Fashion-three decades of fashion brought together in one book by photographer Frederic Aranda. We're two peas in a fashion pod and have similar and dissimilar eclectic taste but ironically often end up in the same gown. She's The (honorary) Blonde and I'm The Brunette. So we're both off together to the 2016 CFDA awards tonight to support Laura and Kate plus represent. Gotta do it in style.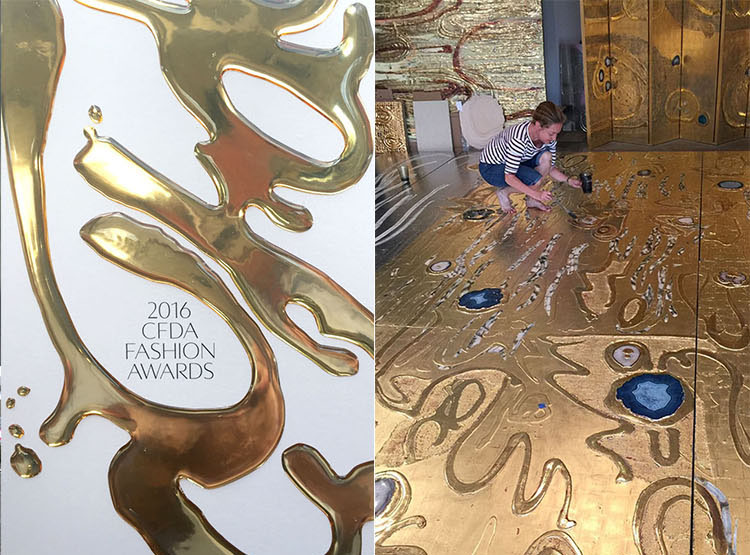 This year the venue changed when CFDA Chief Executive Steve Kolb unveiled that the awards would be moving from Alice Tully Hall at Lincoln Center to the Hammerstein Ballroom. It was all part of a plan to turn the event into a more social setting à la the Golden Globes and more of a media event à la The Met Gala. It was originally even going to be broadcast but that was nixed until next year. That wasn't the only change. The event is now Black Tie and the stunning invite by artist Nancy Lorenz (below) has set the backdrop for what is sure to be a spectacular evening. Joel McHale will be hosting while Jennifer Hudson and Michael C. Hall will give live performances as well as good friend to The Blonde & The Brunette, Riley Keough, will be introducing a "live fashion moment." In tribute to David Bowie, this year's Board of Directors' Tribute honoree, Tilda Swinton will accept the honor on Bowie's behalf.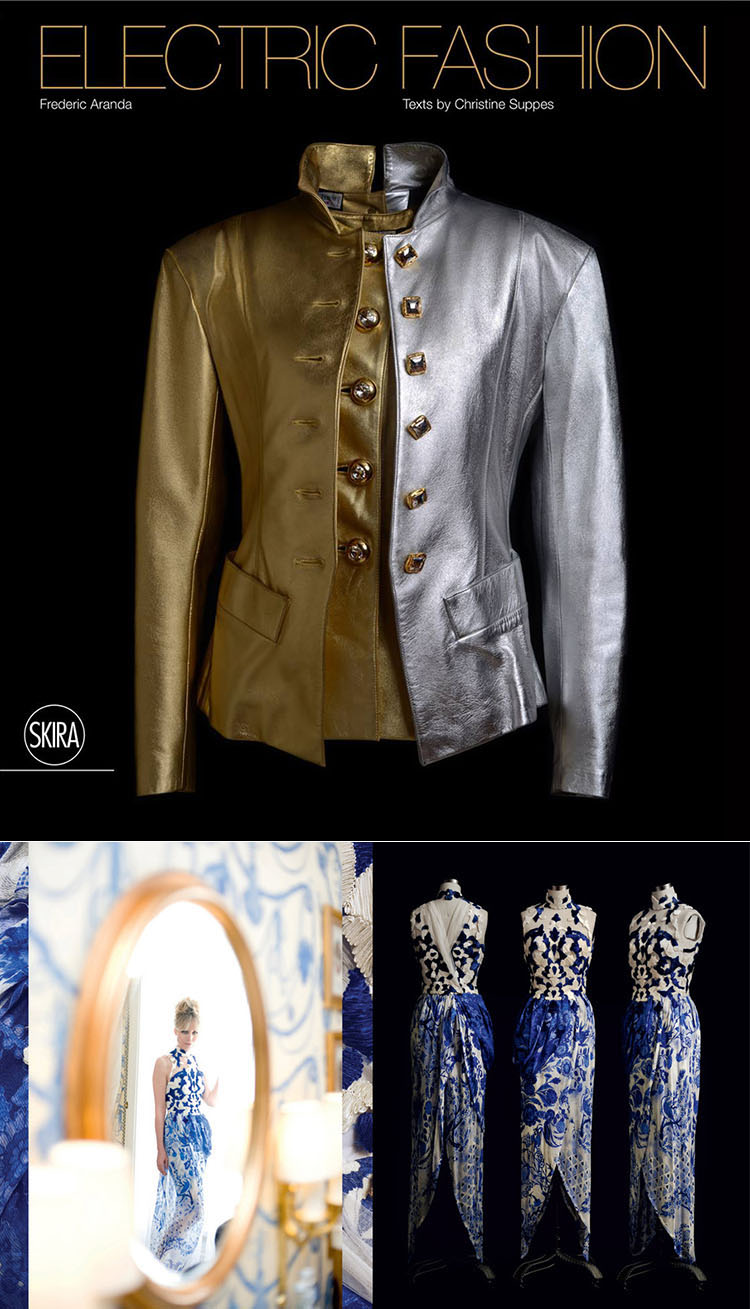 Before I plunge into my preparations, even though we are good friends, I have no idea what Christine has decided to wear from her much envied Rodarte collection. I can't help but wonder if she will select an iconic look from the Rodarte "Ming Vase" Dress (above), the spectacular "Bondage" Dress (below left), the look from her seating with Laura and Kate Mulleavy (below right), or go in in a completely new direction.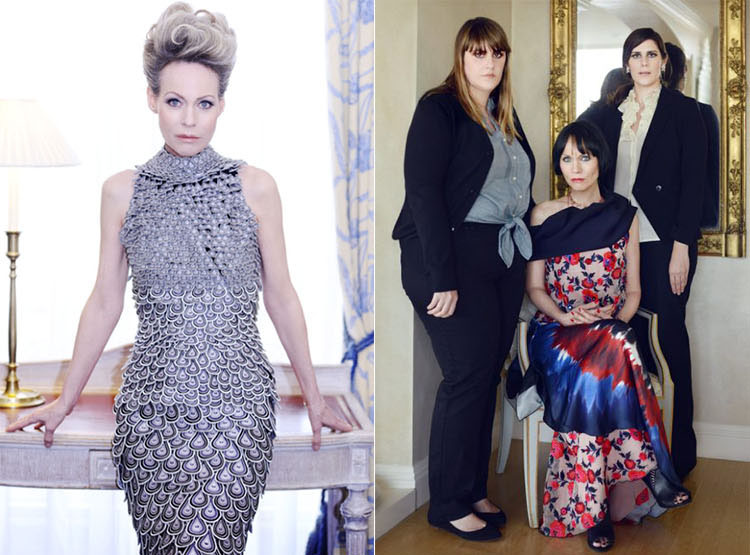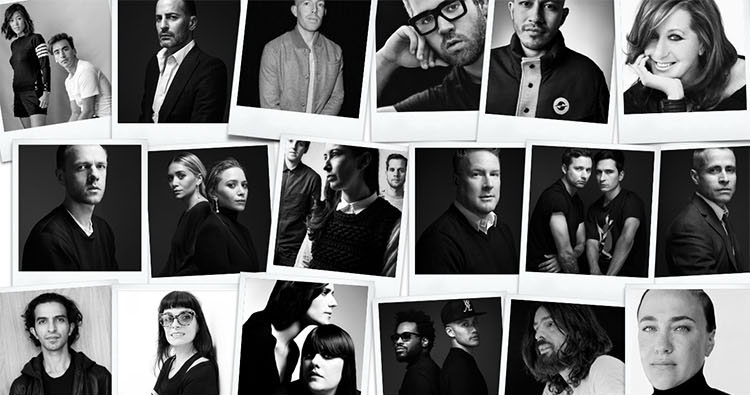 photo credit: cfda/the impression.com
Let me set the stage for the evening. As always, it's a competitive year. The Mulleavy sisters (winners in '09) are up for Womenswear Designer of the Year against Joseph Altruzarra for Altruzarra, Marc Jacobs, Jack McCollough & Lazaro Hernandez for Proenzer Schouler, and Ashley Olsen and Mary-Kate Olsen of The Row. Rumor has it that Rodarte is in serious contention with their singular Fall 16 show showcasing "fabulous embellished dresses and wispy lace gowns." In fact, the show doubled as a subliminal 10th anniversary celebration highlighting the depth of their range and artistic vision ." It also served as my personal guide, with encouragement from the sisters, for my gown selection (along with the invite). There's also a titch more pressure. Their good friend, muse, and current film collaborator, actress Kirsten Dunst, will also be joining the festivities; so, I definitely want to make sure I've pulled myself together.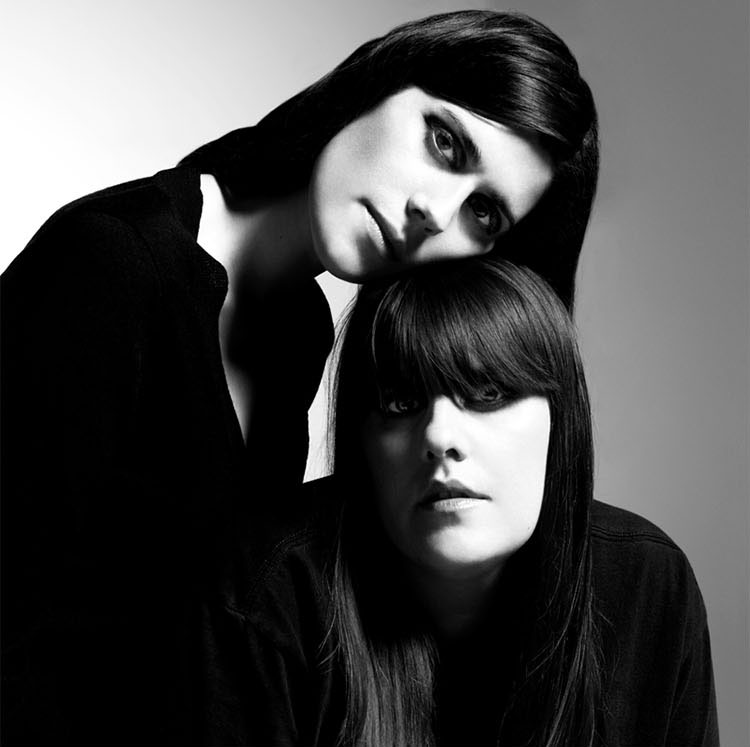 Kate and Laura Mulleavy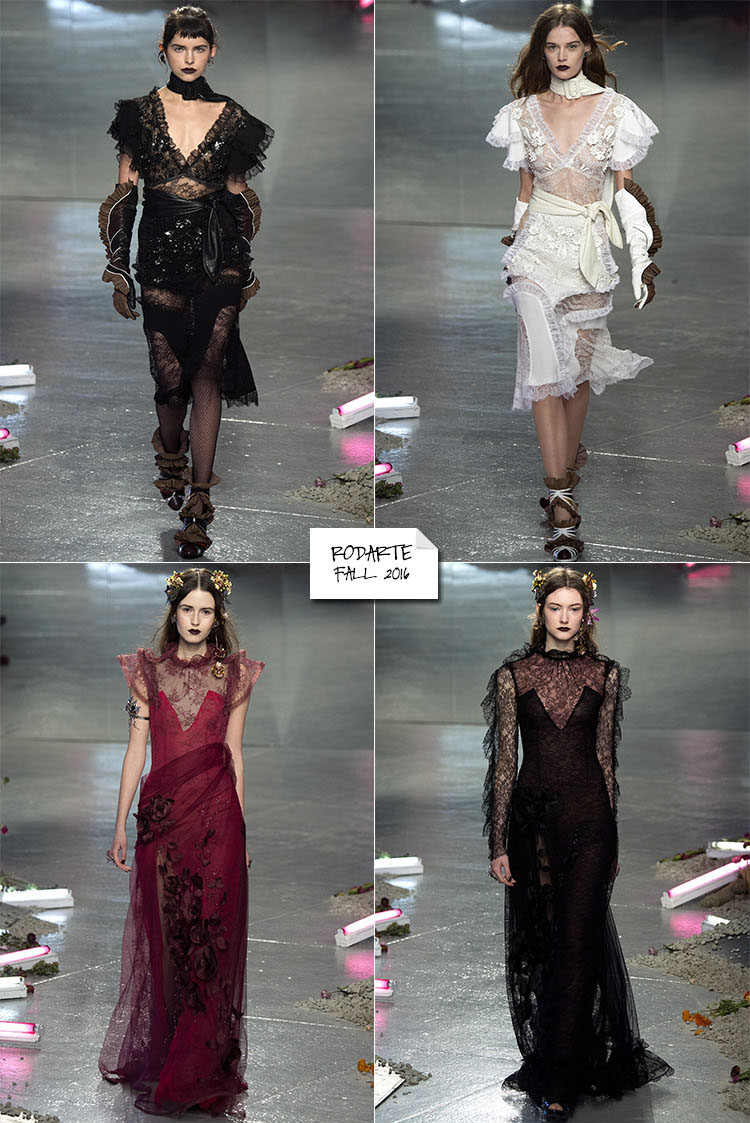 Now for the really fun part. If you're wondering how it actually happens when you get dressed by the designers. It's a pretty special drill. In order to be absolutely perfect for the moment, I made my way to downtown LA to their design studio to select my gown for this very special evening. Located in the heart or Netherlands of the DTLA fashion district, you need precise directions to make your way to their studio. Once inside, and I can't tell the secret access or the exact location, I was treated to quite the lineup of choices for the big night. Laura and Kate along with their team had arranged a yummy grouping. The sisters know me, so they hand picked a selection for me to review ranging from Spring '15 through Spring 16. But, they had one dress in particular in mind for me and were secretly hoping I'd make a beeline for that dress. I did! Great minds think alike.
The Rodarte Lineup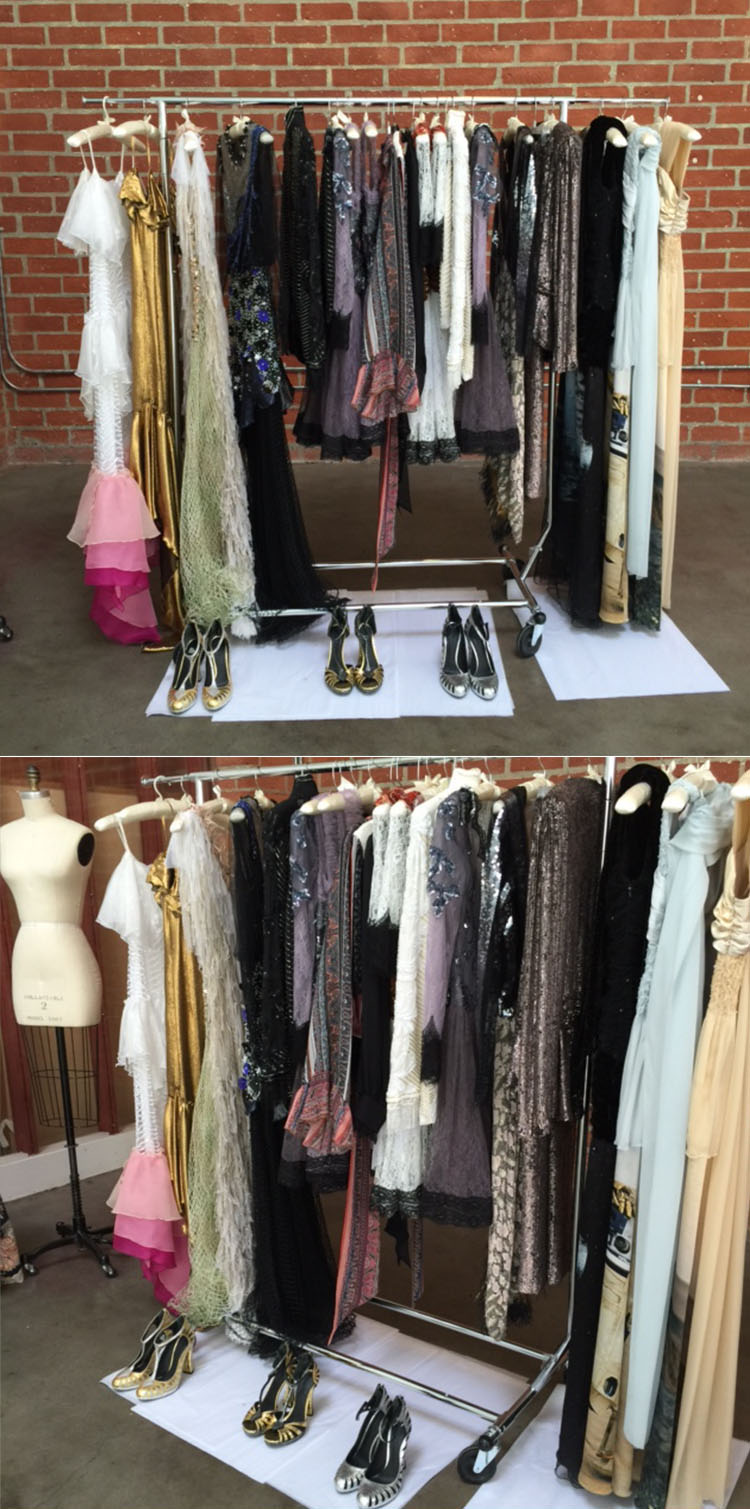 The Contenders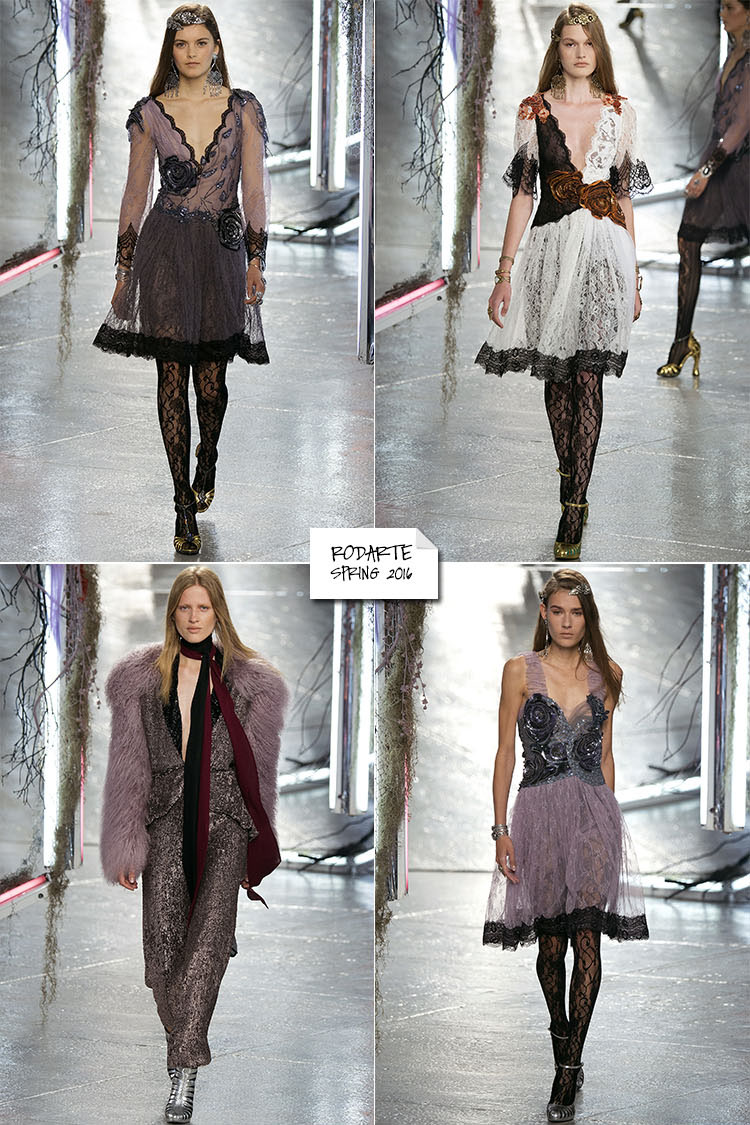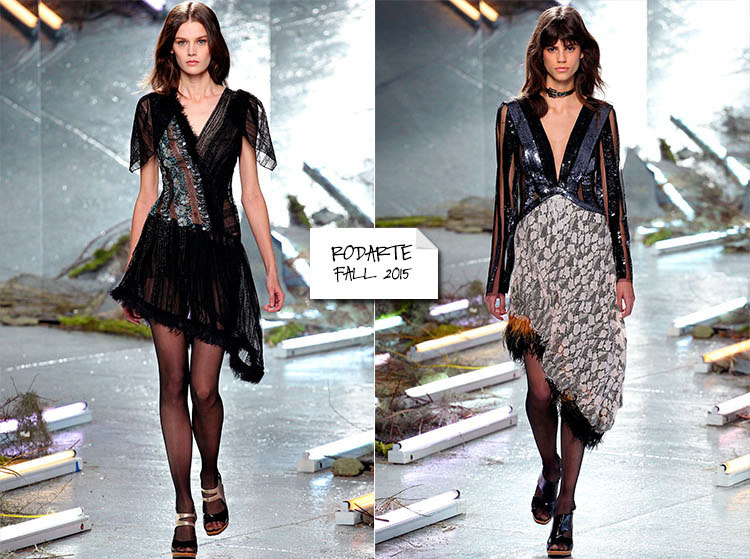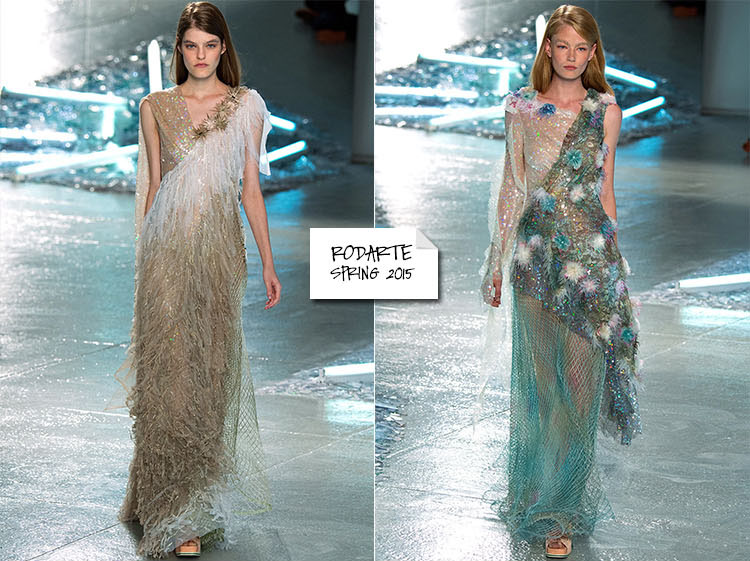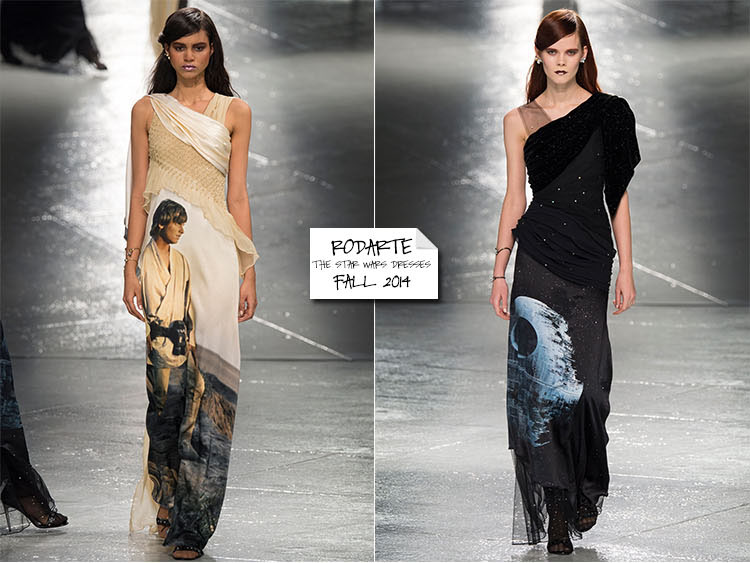 The designers are also (happily) notorious for doing their own thing. Going against the fashion rat race, they only do two collections a year. This allows the sisters to truly concentrate on each season. I went through choices from the recent Spring 2016 grouping along with demi-couture pieces from Fall and Spring 2105 including three choices of the famed "Star Wars" dresses. However, from my very first glance, my heart leapt at the multicolored embroidered pearl and beaded net gown with iridescent sequins and Swarovski crystals from Spring 2015. Ironically, that was the one the sisters had secretly hoped I would select.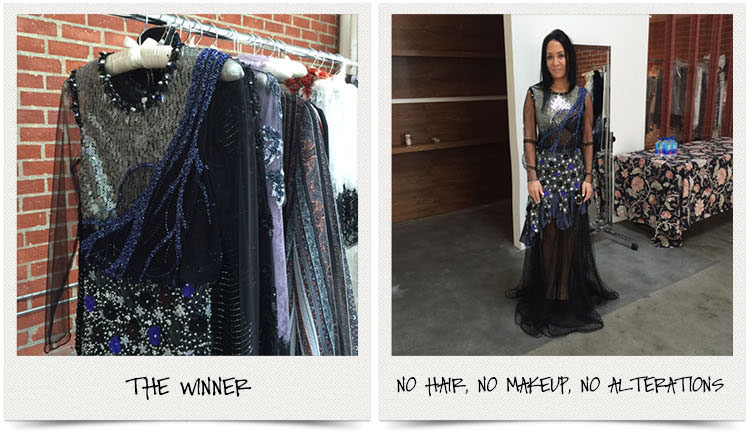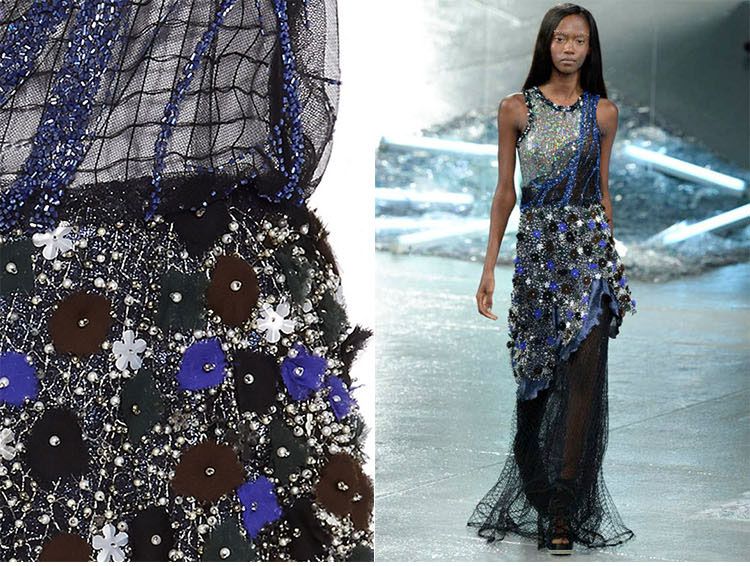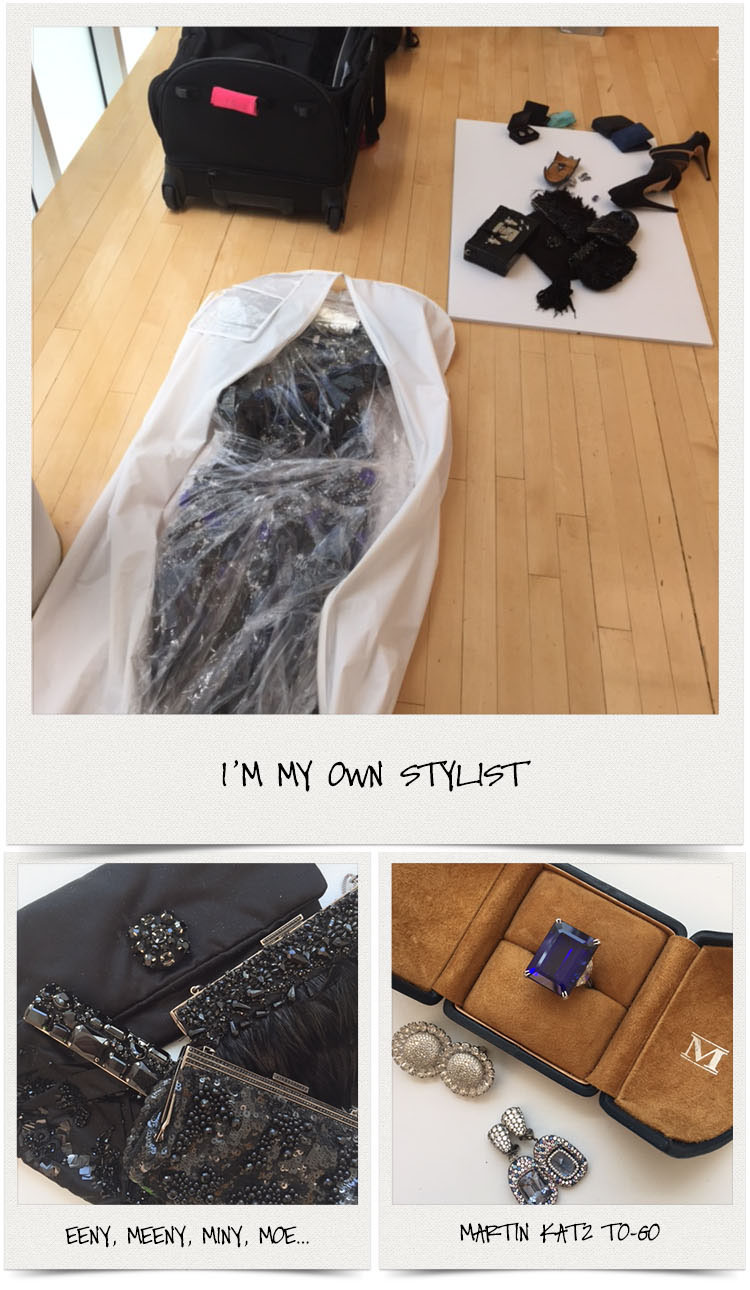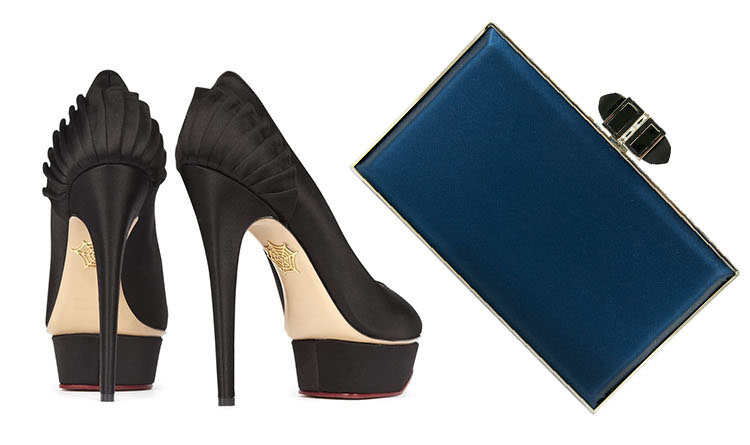 With such a beautiful gown, the accessories shouldn't overshadow this statement piece. I'm going with the simplest of black clutches (although I am still on the hunt for maybe a pop of color with the Judith Leiber Coffered Rectangle Clutch above), my go-to Charlotte Olimpia Paloma platform satin pumps are a perfect match (I need the height and can't lie about it) and minimal jewelry. As a muse of famed jeweler Martin Katz, he has "decorated" me in style for the occasion with three spectacular choices from his collection including his signature "sunflower" earrings, colored drops in famed micro pavé setting, and a statement ring to end all statement rings. I'm off for hair and makeup with Manabu at John Barrett (and my go-to salon in New York City) and Lynette Broome, who is the resident makeup artist on The View, is my go-to gal.
Follow along tonight on Instagram @BnBStyle and check out my full report tomorrow on the blog. I'm pinching myself.
xo NJ Goldston