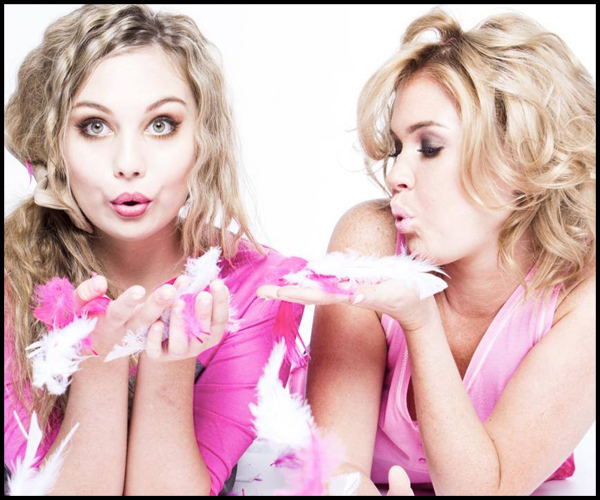 Calling all DOLLS! We got a new girlie girl make-up favorite. It's our latest beauty find. Glamour Dolls. Celebrity makeup artist, and founder Jessica Romano, who you might recognize from Style Network's reality show Glam Fairy, recently decided to spread her wings and fly. Lucky for all of us, she decided to go beyond her passion of applying makeup and decided to create it. She just reached out to us to clue us in.
The result: Jessica has brought Glamour Dolls to life by developing a line that is both adorable and affordable. So what did we do? We put it to the test and it passed. The best beauty news is you can too for under $20.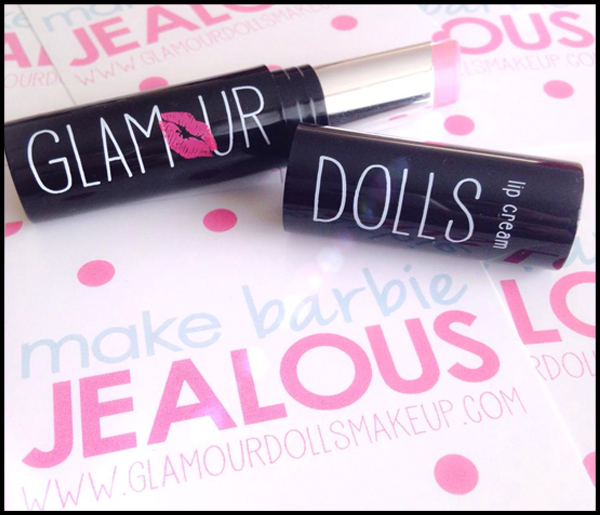 Yup! We decided we should become the Barbies for this! First. Remember how I've been on the hunt for the perfect pink (as a certain nameless beauty company discontinued my favorite lipstick and usually it has a blue undertone) ? The search is over. Dolls Gone Wild-Hawt Pink (get the play on Girls Gone Wild and Haute!) is perfect for any Beverly Hills Barbie like me. If you're a Valley Girl you can go with Duh – Baby Doll Pink. But why choose? Either one is soooo LA. The kicker. Just $2.99 a shade!
Doll Diary Beauty Tip: Keep your lips matte and still kissable by layering the
Lip Cream with the Kitty Kisses Lip Balm in clear.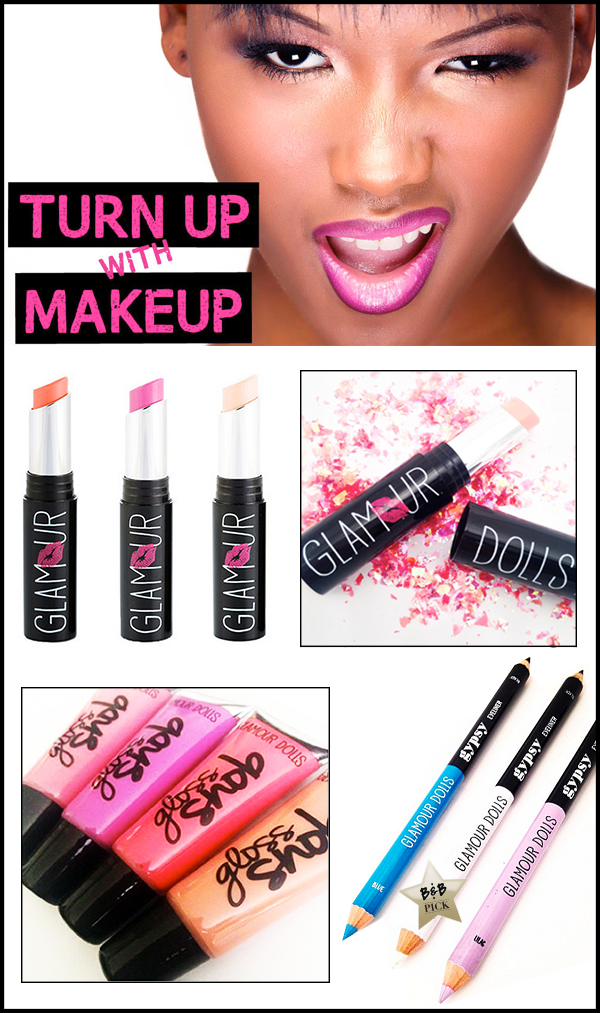 We also experimented with Gloss Snob. Highly pigmented and long-lasting, it's a little convenient tube that packs so much color! A makeup artist favorite, these glosses earn their name with rocking colors and they're easy to carry.
Next up. Gypsy Eyeliner. This is so Blonde & Brunette. We've been saying this for ages. Black eyeliner with white (which I had looked for everywhere until now) is my personal favorite combo. It fits perfectly in any clutch and I get the best of both worlds and so do you with this duel ended eyeliner. You can amp up your look more with black & blue or black and lavender. $1.99!!!
Doll Diary Beauty Tip:
Apply black eyeliner as close to the upper lash line as possible for the illusion of fuller lashes and bigger eyes.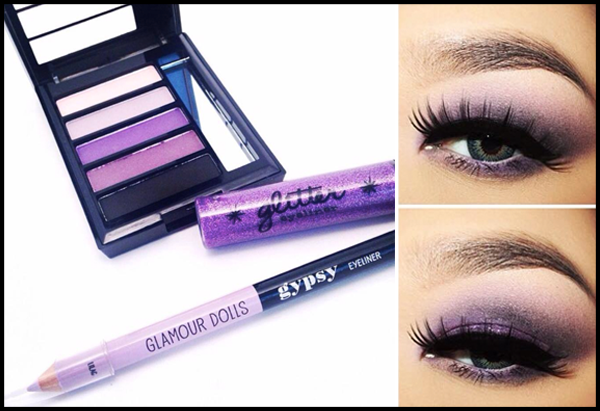 Want to make your eyes sparkle? Try their highly pigmented glitter liner. The attached thin wand makes it easy to apply a pop of glitter and glam wherever your little heart desires. Use Glamour Doll's matching creamy 5 Color eye shadows in smokey purples or royal blues for a big night out look. $3.99
Doll Diary Beauty Tip:
Make boys fall in love with you by applying a hint of glitter to the inner corner of the eyes, giving the illusion of twinkling peepers ☆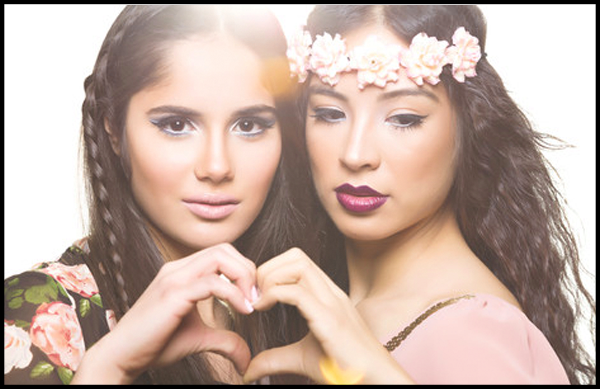 If you want a softer lip look, try the "Selfie Nude" (on the left) which is so popular this fall or do their Karma deep plum (on the right) for a very, very fall lipstick.
Any way you go, you can get a whole new look with Glamour Dolls Makeup for about$20. Now that's glamorous.
xo,
-NJ, The Brunette & Lauren, The Blondette.