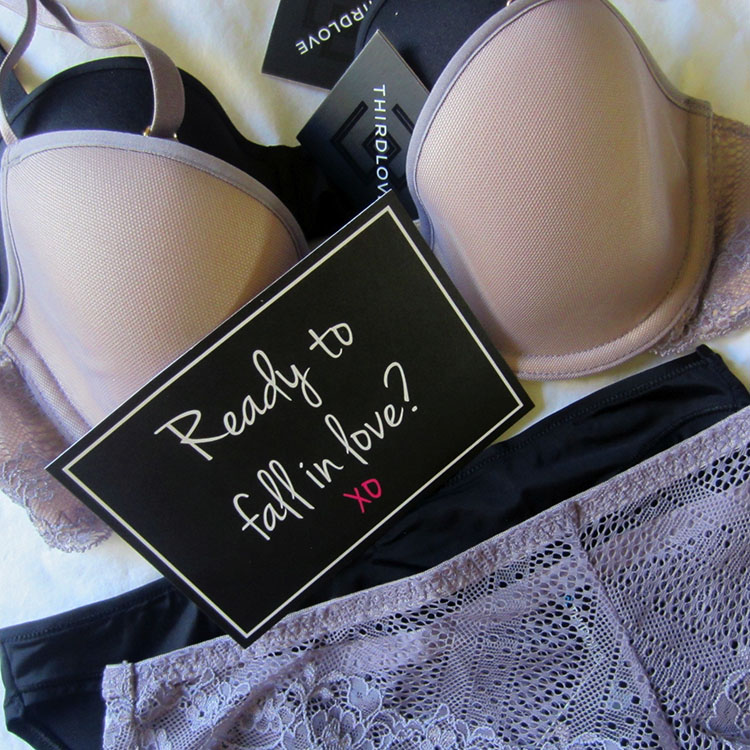 This is straight girl talk. How's your day going? Another uncomfortable bra situation? You know the one. You're tugging at your bra? Feeling a bit uncomfortable. Your straps are sliding down, or, my two personal favorites, are the band is riding up or that great side boob moment. Maybe your clothes, especially those extremely form fitting ones (and it's awards season in LA) aren't looking quite as great as they could? And, oh yeah, Valentine's Day, is just around the corner, are you ready to get naked in your slightly ratty under garments? It suddenly seems important, as in 10 on a scale of 10, to solve your bra-blems; but; finding a bra that fits is probably on the bottom of your list. It always seems, well, hopeless.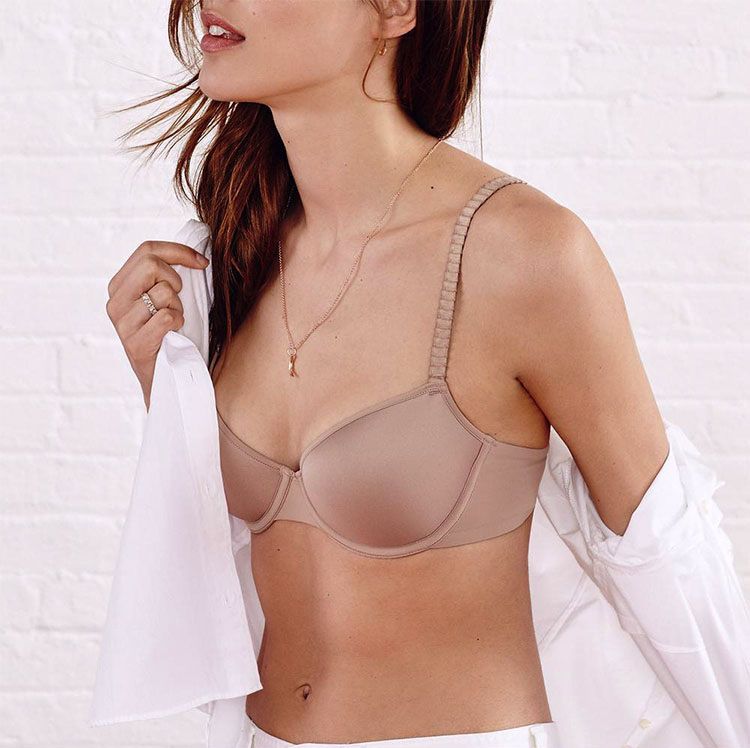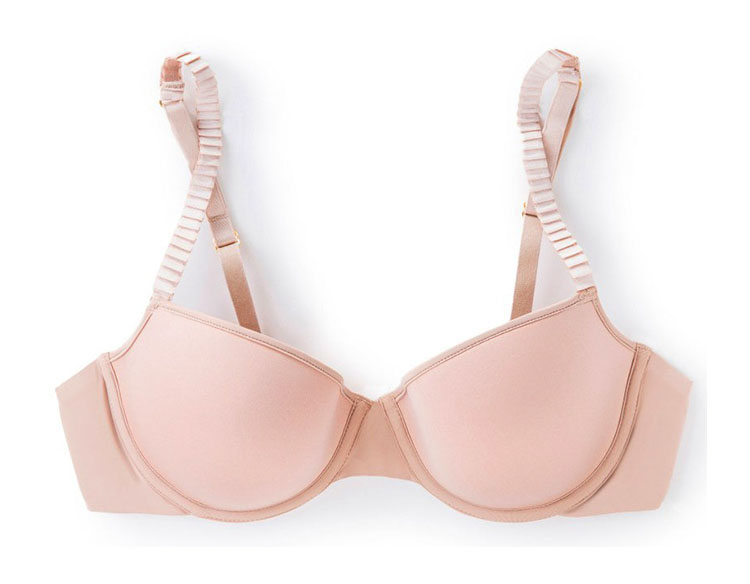 I decided to do something about this a few weeks ago. Remember that New Year's Resolution I made about being more joyful. Well, if your bra and underwear fit right you're going to be more joyful. My other criteria. I hate going into a store for this. Privacy of my own laptop thank you very much. Turns out, after doing my homework, Heidi Zak, the gal and Co-Founder behind ThirdLove decided to reshape bras and this outdated industry. According to Inc., Zak did her homework and found out, "37 percent of all women fall between cup sizes. That helped explain why her (and my) bras never fit." Light bulb moment and now we all benefit. So here's five solutions (and they've got lots more answers) to the most common bra-plems. See if you recognize one of yours.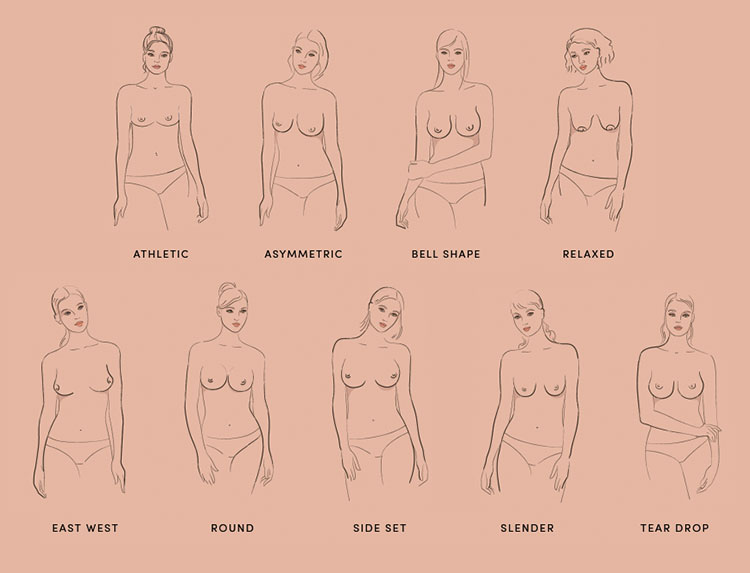 If you're wondering why Third Love is on to something, it's because (and duh, we all knew this, everyone is not the same). To get started, use their virtual shopping Fit Finder app to figure out 1) What Breast Shape is closest to yours in what else a "Breast Shape Dictionary" 2) Determine your fit issues 3) Your best cup type and other key details to get your perfect fit. The best part is you can try the bra for 30 days and if it doesn't work send it back. You can even cut off the tags. Now let's go virtual bra shopping with my five favorites for right now and solve some bra-plems. One last thing. Their bras are different because they have over 30 important details that are critical to proper fit. The big boy companies cut corners. ThirdLove, well, delivers real love.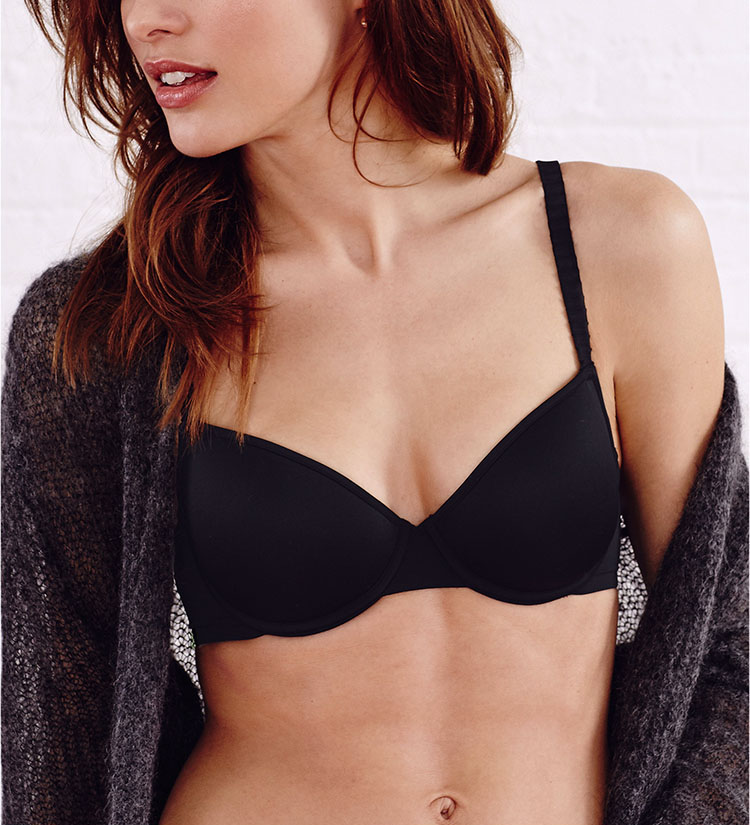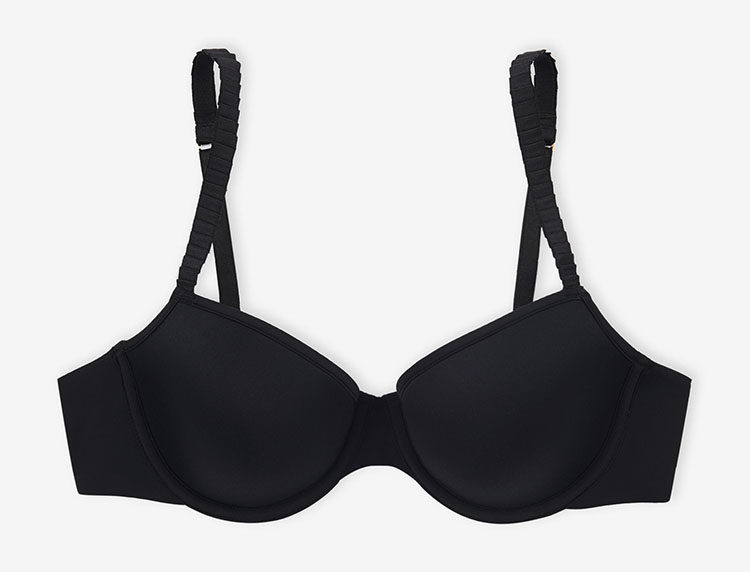 SLIPPING STRAPS : DO A CLASSIC T-SHIRT BRA
Easy solution. The perfect 24/7 Classic T-shirt bra seamlessly hugs your curves, flattering your natural shape under every shirt. A few touches of special detail make this bra the ultimate essential to support you through every hour of the day. Hint: Balconet and Plunge bras tend to have wider set straps, so if you have narrow or sloping shoulders, the strap issue can be exaggerated with these styles. Go with this style instead. No one ever told you that, right, including that older expert that your mother took you to in a department store dressing room?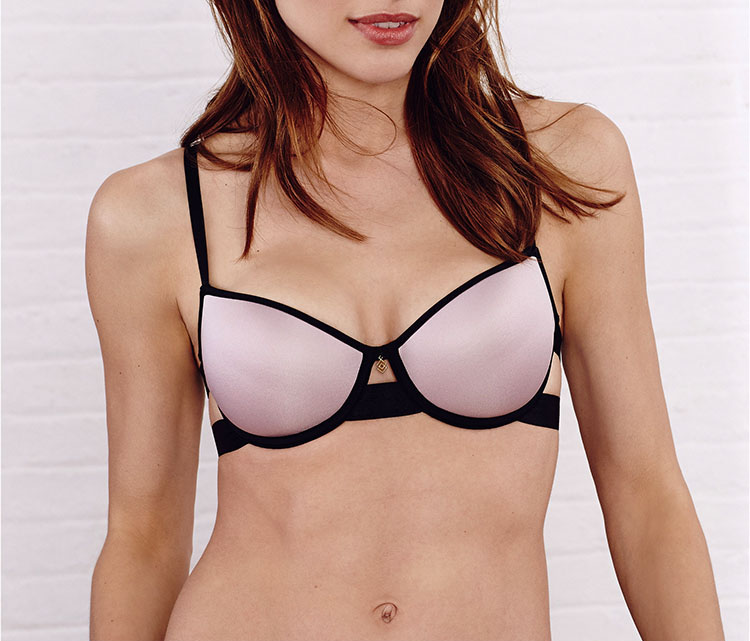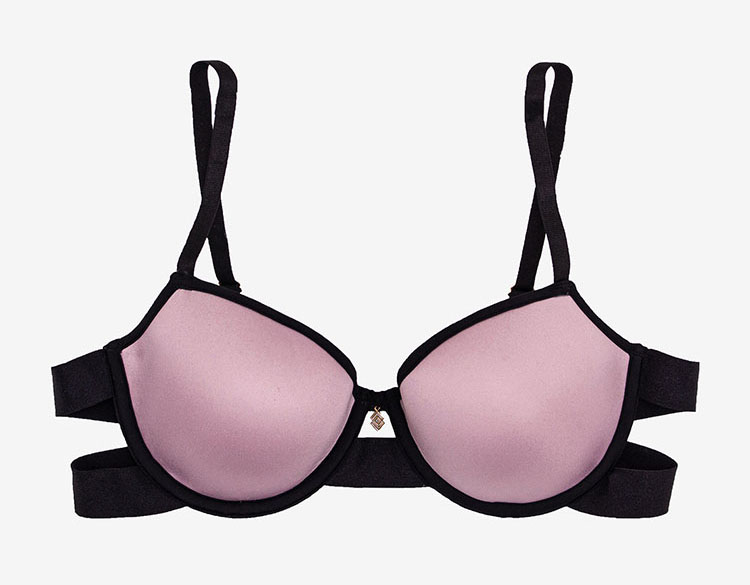 #2. SIDE OVERFLOW: TRY A STRAPPY T-SHIRT BRA
Eliminating side spillage is easy: just size up in the cup. Another possibility is that the band is not tight enough, causing the wire to sit on your breast. Size down in the band and up in the cup. We love this bra for this reason. It's actually my personal favorite for the fresh and wearable take on the strappy trend and fits like the classic 24/7, with the same buttery soft layer of memory foam cups that forms to your body. Bonus feature: The wide elastic creates a unique cut out effect on the sides and front. It's the kind of bra that you won't mind showing through a drapey armhole or backless dress.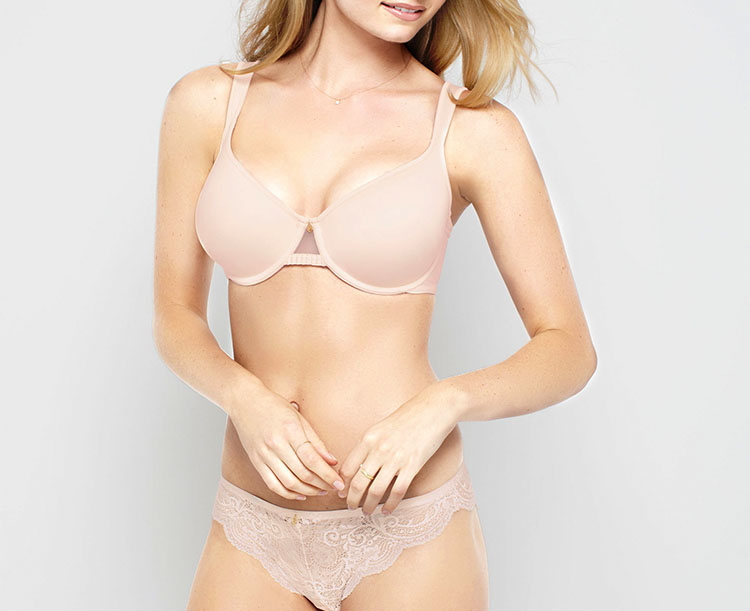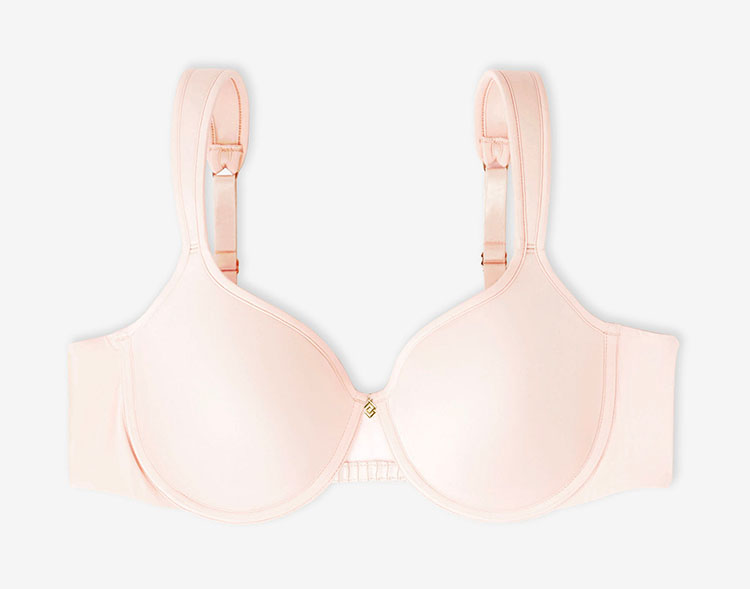 #3. CUP OVERFLOW : TIME FOR FULL COVERAGE
You gotta size up so trade up once cup size. They also have half sizes. If you're very curvy, this fuller coverage version of their most popular t-shirt bra works for you gals who may require a fit up to 42 G. Bonus Features: Lots of beautiful shades including a supportive foam on the outside.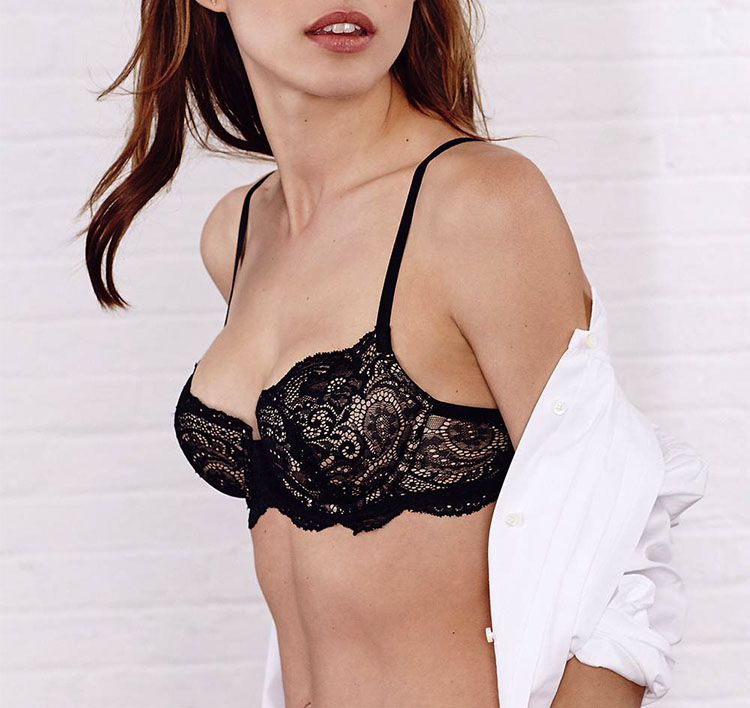 #4: CUP GAPING:DO A PLUNGE OR PUSH-UP
If your cup fits well but there's a little room at the top, try a Plunge or Push-Up style. These cups are angled and tend to be cut a little smaller to reduce gaping. Go down a half size to perfect your fit. Yes, a half-size. You actually can. Hint: A perfect Valentine's choice. Think the Devil Wears Prada scene between Andy and Nate.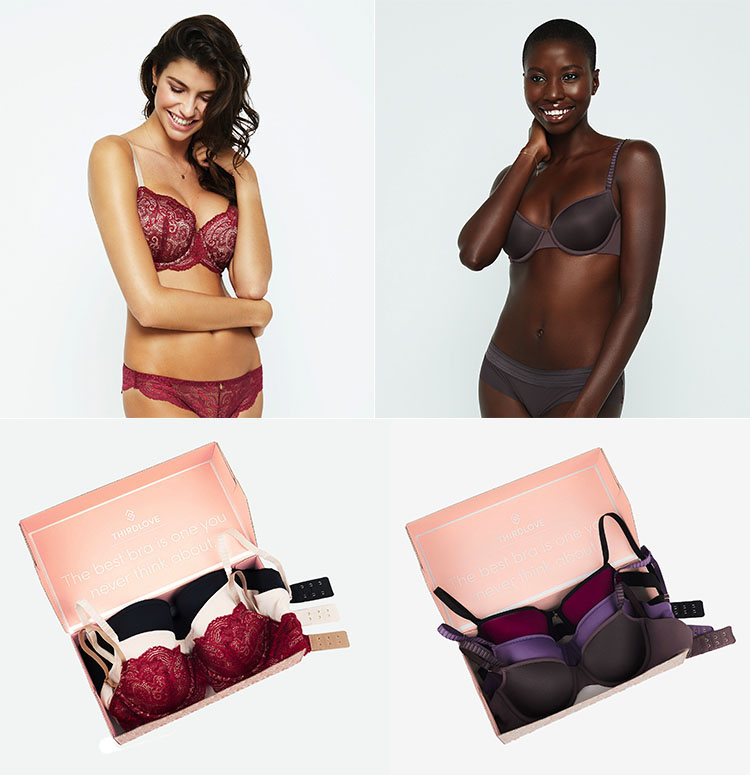 5. YOU'RE SUPPOSED TO ROTATE: GET A BRA WARDROBE
Just like fragrances, you're supposed to have a bra wardrobe. Apparently when you find a bra that fits you don't wear that one bra over and over an over. I'm guilty but no one ever told me that. Apparently your bra wardrobe should consist of three bras always at the ready to reduce wear and tear. My two au courant favorites are their Limited Edition Modern Romance wardrobe or the Dark Romance three pack. February 14th. Ding. ding ding.
Finally, the gals at Third Love have a five step "Try Before Your Buy" guide that takes about one minute to determine your best size and style for you because as they say "real women wake up in the morning and put on a bra, not lingerie." Check it out at ThirdLove and use your Special 15% Off The Blonde and The Brunette discount code BRABLEMSTL15FEB. Bra-plem solved.
xx
NJ Goldston, The Brunette