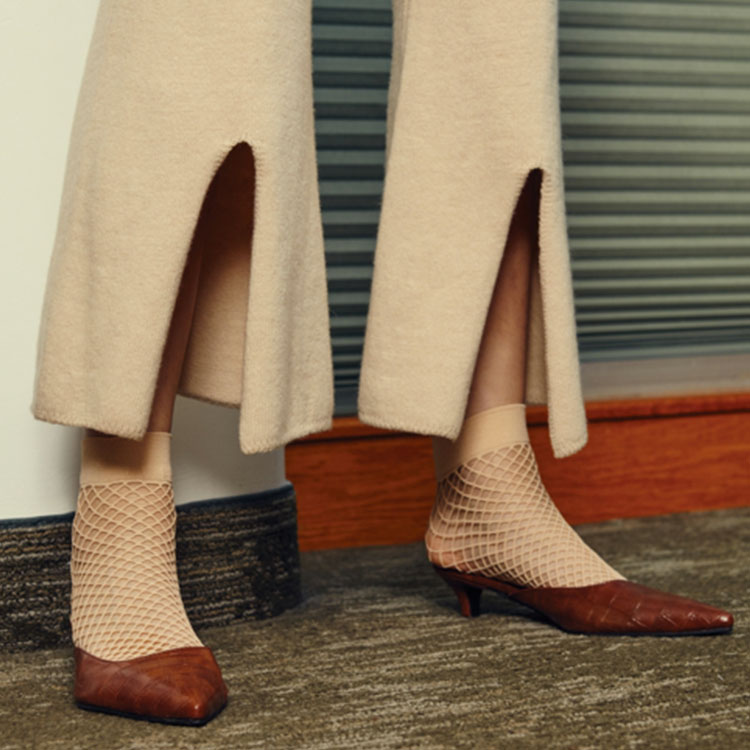 Warm coats and cozy sweaters are in heavy rotation this time of year, and believe it or not, even turtlenecks are coming out to play. That means… Why not go all out and let loose below the ankle. I'm talking about accessorizing with some awesome socks. Pair a bright sock with a cropped pant and your usual monochromatic look, or go one step further and pair these so called awesome socks with a pair of killer heels. Yes, socks with heels is a bold fashion statement, but I believe in you. I tried it for the first time last week, and let me tell you, I've really been missing out. Besides looking incredibly fashion forward, I promise the comfort factor alone will convert you. I love this trend for so many reasons, but number one being… It looks insane, in the best way possible.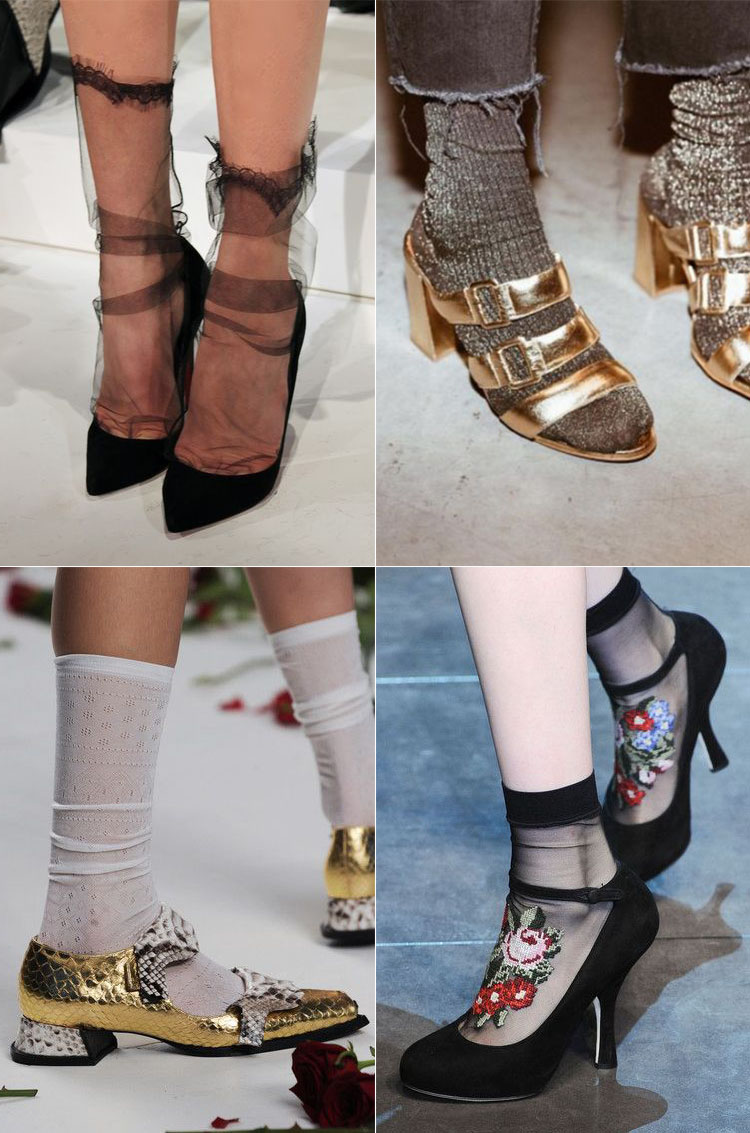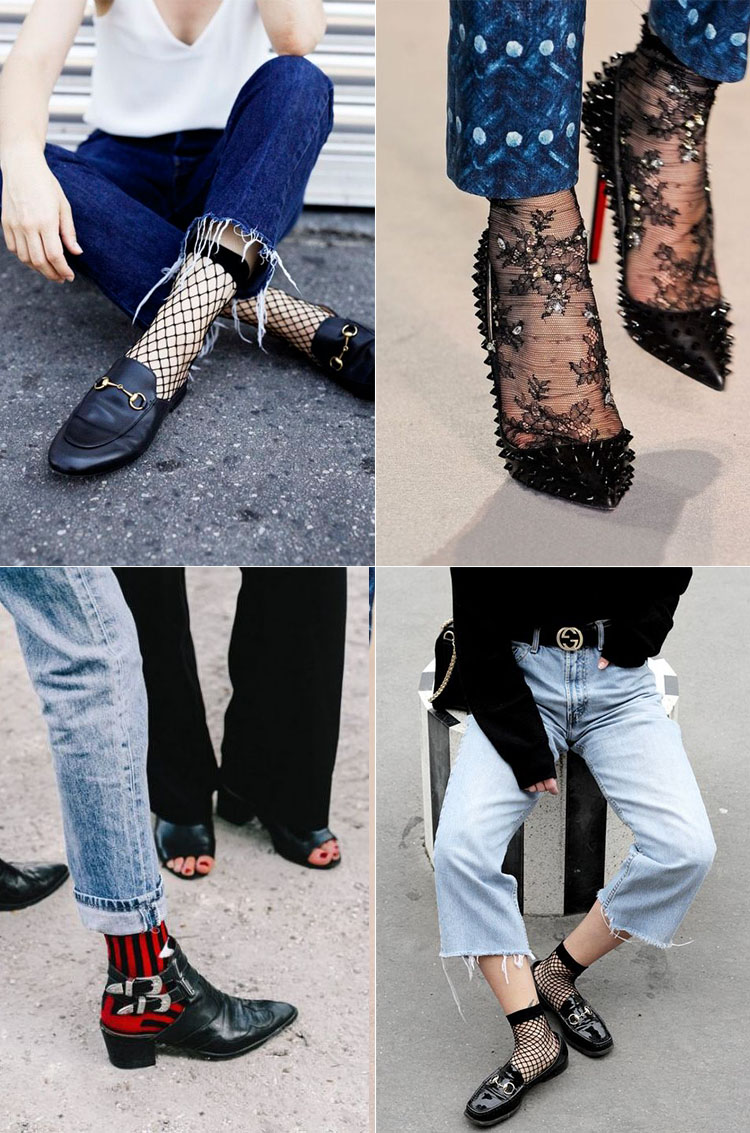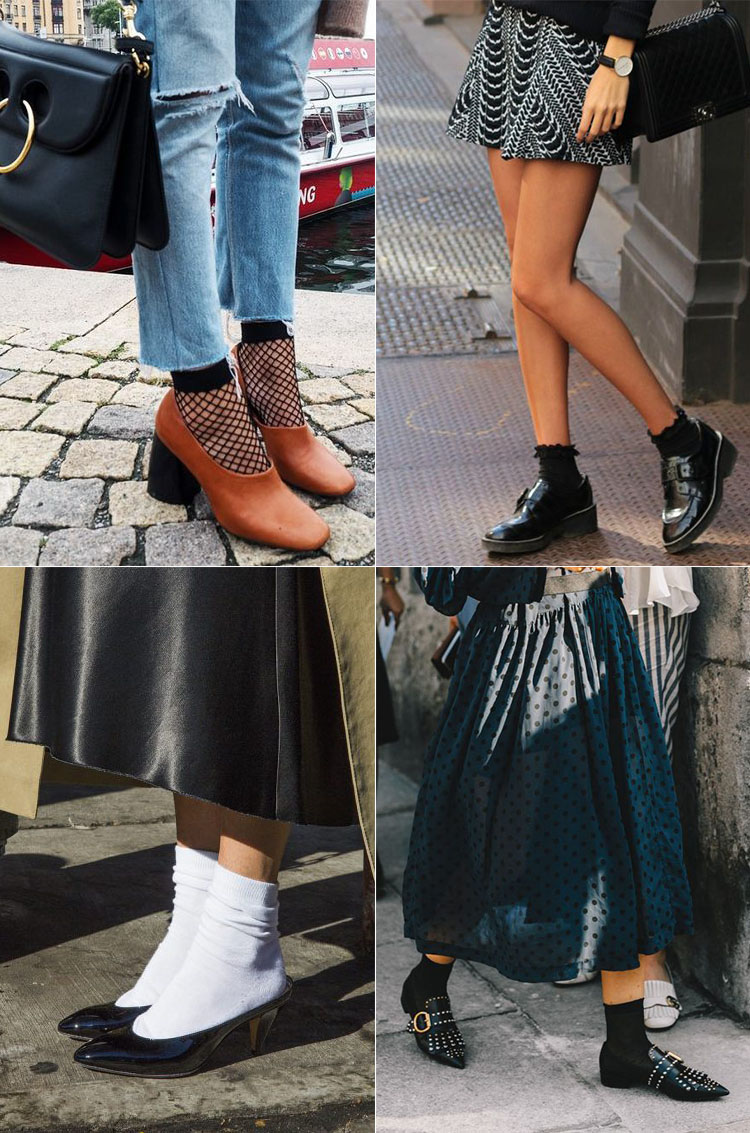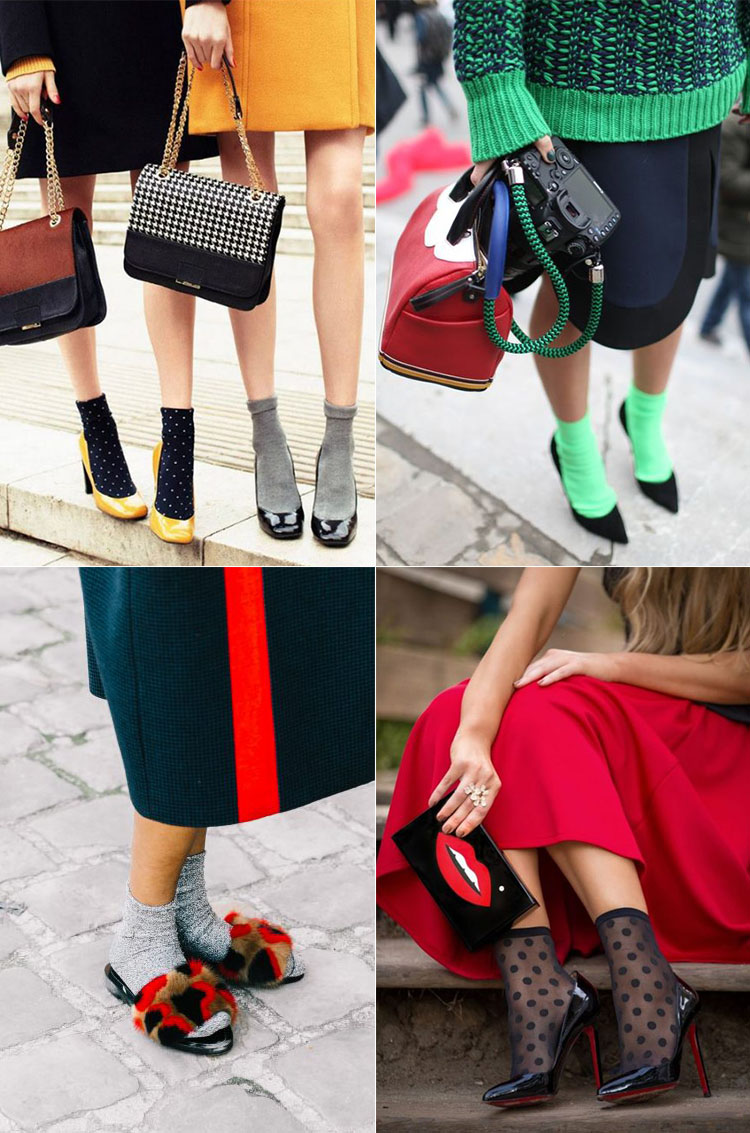 The best part about socks, is that no one really takes them seriously. Play with any color, texture, print, from sheer, to frill, to fishnet, there is no limit to the combinations you can do. Yes, I really did just say fishnets. In the past, fishnets have been solely associated with punk/grunge styles. Now though, fishnets are stepping into high fashion and we certainly aren't complaining. Adding a bit of edginess to otherwise traditional looks, and so easy to style, we unsure of why someone didn't think of this sooner. While fishnet socks wont exactly keep you warm the same way wool or cotton socks would, fashion reigns above all else.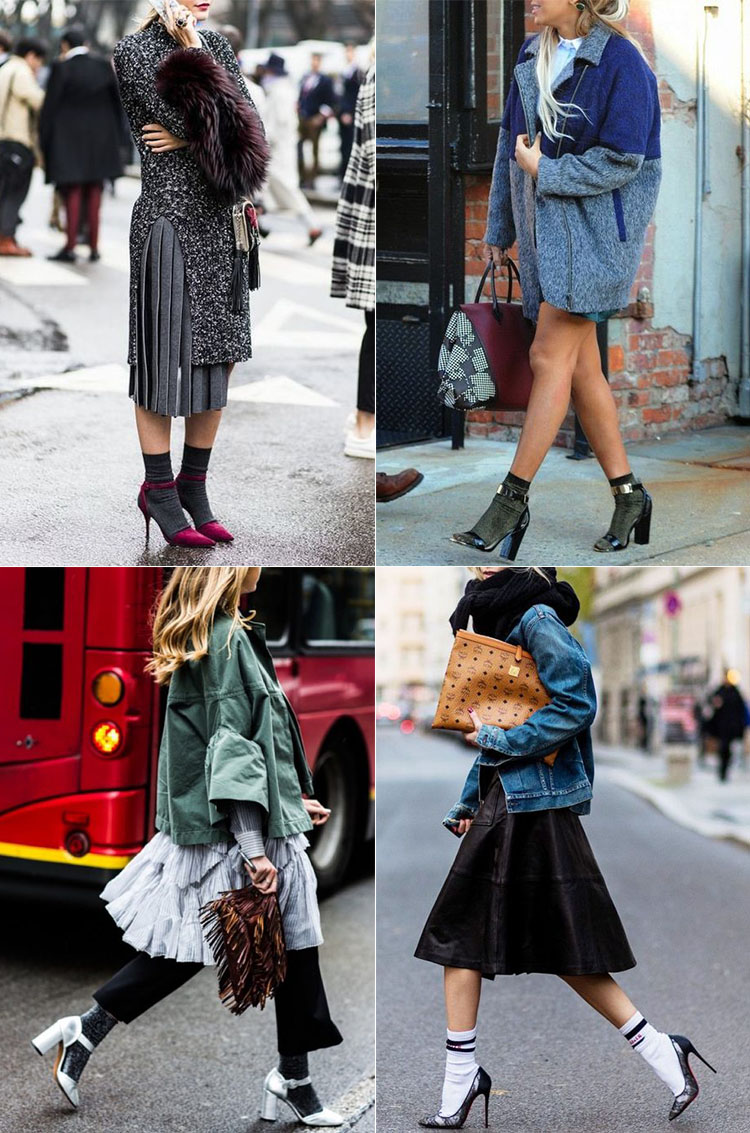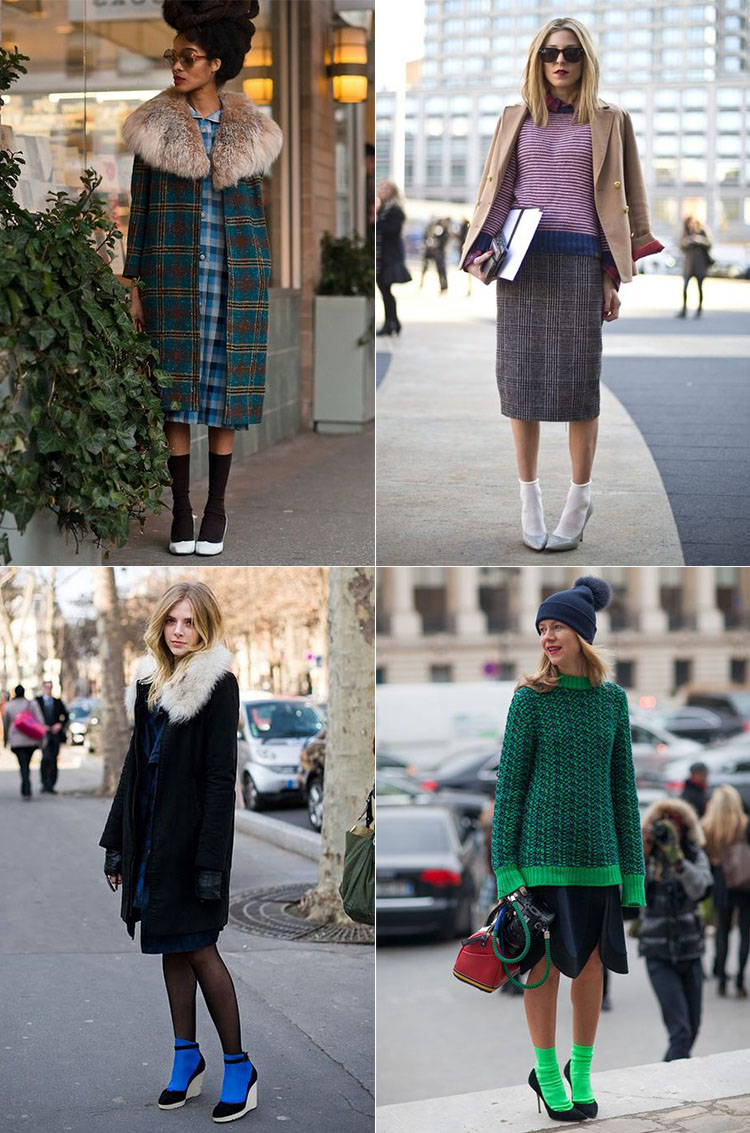 Pair with a bohemian dress and look a little romantic, style under jeans for just the right amount of edge, or pair with some stilettos to stay posh. A simple accessory that adds a little something extra to your outfit, who wouldn't be on board? We've rounded up a bit of inspiration that is sure to convince you to give it a try.

xo,
Jadan Huter