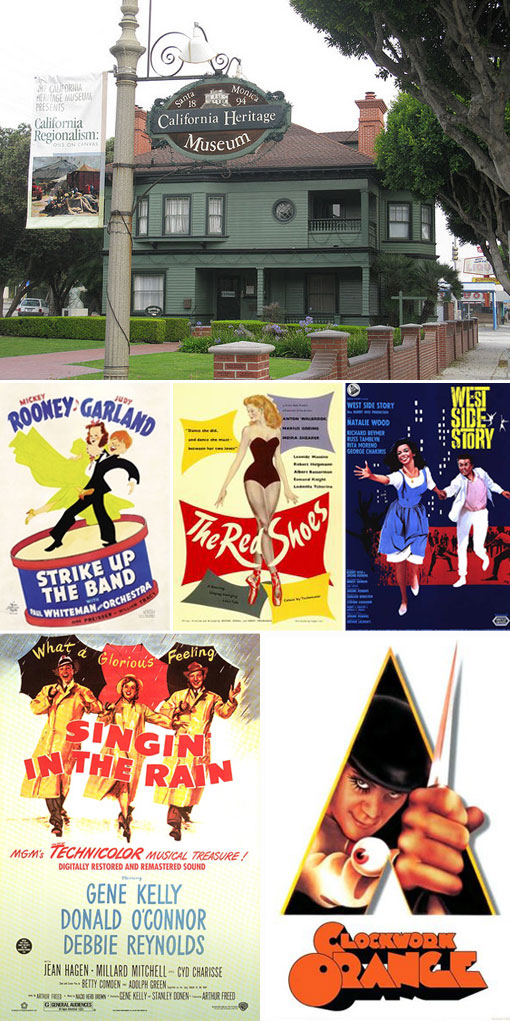 My favorite thing about living in Los Angeles, is the fact that there is ALWAYS a new exhibit to see, whether it be at LACMA, The Getty, MOCA, or this time, The Cali Heritage Museum in Santa Monica.
With our culture so deeply rooted in the motion picture industry, it's only appropriate that the California Heritage Museum pays tribute in its newly opened exhibit Gotta Dance: The Art of the Dance Movie Poster. The exhibit comprises a retrospective of the golden age of movie poster design (1930-1950).
Taken from art collector Mike Kaplan's personal arsenal, the 85-piece collection is a special vintage exhibition of rarely seen movie posters such as Singin' In The Rain (1952), Al Hirschfeld's caricature of Mickey Rooney and Judy Garland in the rare American version of Strike Up the Band (1940); as well as a formerly Gene Kelly-owned French release of An American in Paris (1951). These bold graphics were meant to be discarded after a week, and now, you're likely to see them sell for upward of $850,000 dollars! Talk about a good investment!
This is an opportunity to focus on the movie poster as a unique and underappreciated art form. The exhibition runs through September 23 2012. It is $5 general admission, $3 seniors & students, and children under 12 years old are free. California Heritage Museum 2612 Main St., Santa Monica, 310-392-8537. It's must for locals and if you're here on vacation.

Xx. Jadan Huter