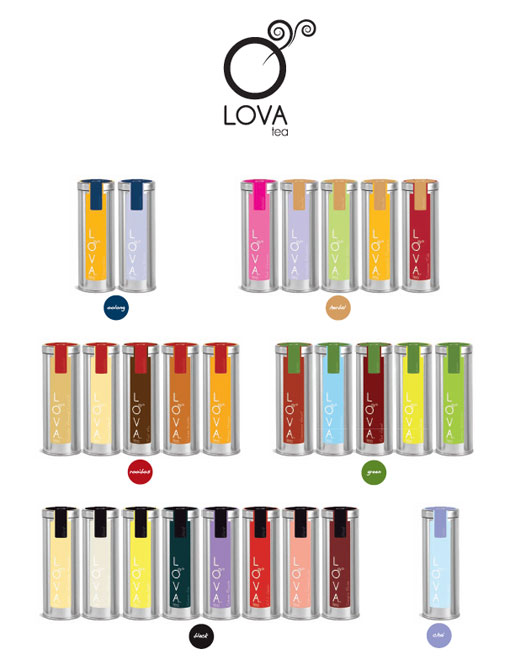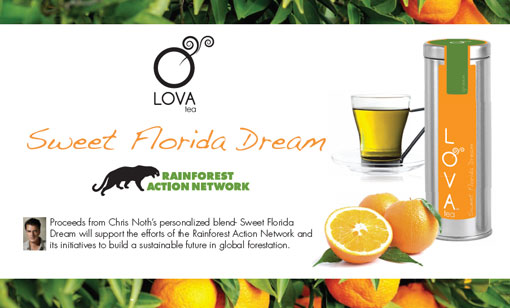 I'm a huge tea drinker. It's my go-to comfort item especially at 4 PM in the afternoon and late at night when I am craving sweets. I reach for tea instead of chocolate. Normally I pretend not to be too deprived or mind being disciplined. I believe that's called, "faking it". Not anymore. LOVA Tea suddenly entered my life when two of their luxe canisters arrived at my desk.
What makes LOVA unique is that each flavor combines very decadent premium ingredients in a selection of loose leaf teas and signature tea based drinks. With flavors like Cherry Cheesecake, Vanilla Milkshake, Crème Brulée and Toasted Almond Crunch, you get the idea, it's become a yummy way to stem my cravings. If you prefer something a bit more soothing, there are also classics like an earl grey Crème Royale, a calming camomile named Cleopatra's Treasure and lots more choices in their eight categories ranging from black, rooibas, oolong, green, herbal, chai, organic to their charity collection. Hence the striking packaging and distinct groupings.
We also love the way they give back. LOVA is a supporter of The Breast Cancer Society of Canada with Pink Shimmer, it's Do Good Tea, and they also donate proceeds from Chris Noth's (one of my favorite actors) personalized blend, Sweet Florida Dream, to the Rainforest Action Network initiatives to build a sustainable future in global forestation.
The line is sold strictly online at their LOVA E-Boutique at $8.50 for their counter-top worthy kitchen 1.8 oz. canister. The Charity Collection is slightly more at $9.95 each.
Seriously, spoil yourself. It's such a healthy alternative.
NJ, The Brunette