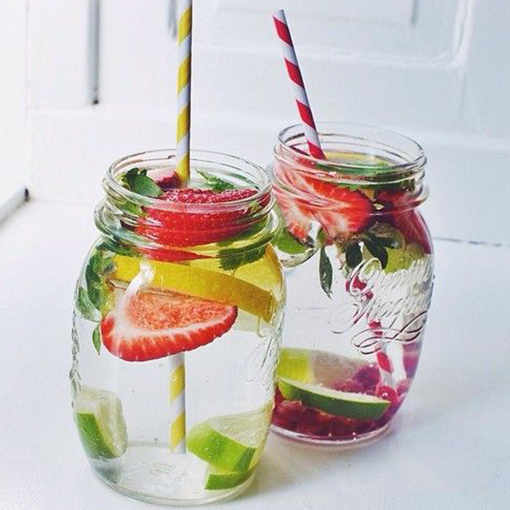 Seeing as it's been a scorcher this past week, let's get wet! It's no secret that water is the most important thing for your health. Did you know that every single cell in the human body NEEDS water to function properly. Your body depends on water for an assortment of reasons, and most of us (guilty as charged) don't nourish our body the way we should. This summer I decided to drop the juice and GET INFUSED.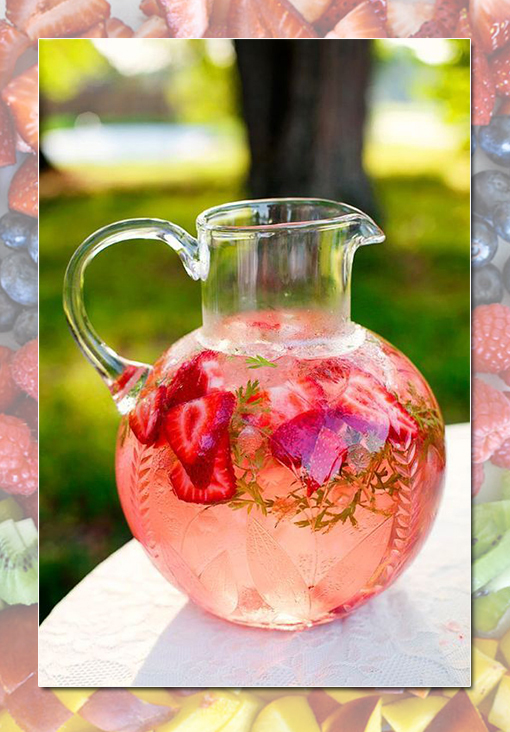 Before I even explain what infused water is, here are a few ways I have incorporated more water into my daily routines :
1: I drink a glass of water as soon as I wake up (even better served warm with a little lemon).
2: I carry a water bottle with me at all times (pick out a cool one to tote it around town).
3: I drink a glass of water before I eat (keeps me from overindulging).
4: I make it a point to choose water at restaurants. (not only do I save on calories, but I save money).
5: Last but not least, my favorite, INFUSED water!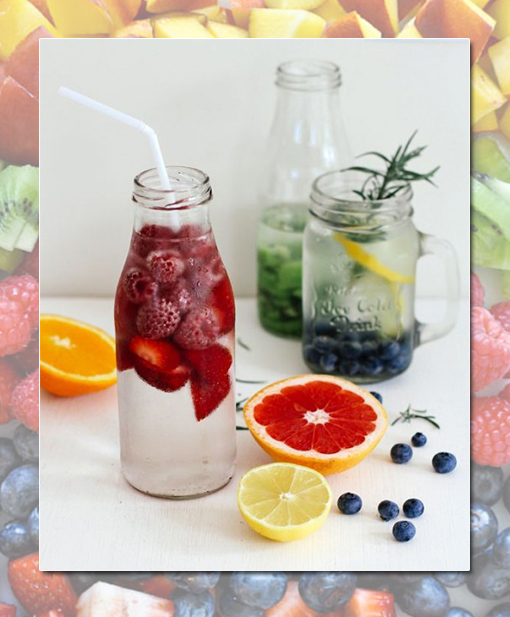 So what is infused water? It's a great way to make drinking water more fun. Add a little fruit, vegetable, or herbs and suddenly things get very interesting.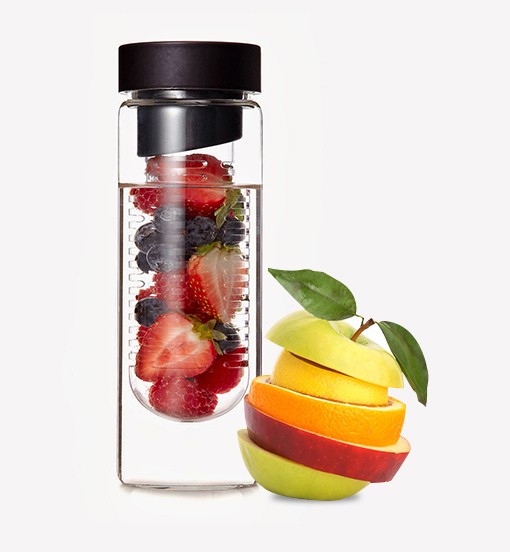 Infusing has now suddenly become my new best friend! My dreaded daily H2O intake is now something I look forward to! Last week, I bought a fun pitcher with a built in infuser. You can buy one HERE. Before I discovered that little gem, I used a regular pitcher, a mason jar, and/or just a simple glass. Each one works just the same. Next, depending on what you have on hand, gently mash up the fruit to release the juices, place in the pitcher, pour water on top, let it sit for a bit so the flavors can blend, serve and ENJOY!
Here are some of my favorite I N G R E D I E N T S :
mint • basil • lavender • ginger • cinnamon • rose petals • vanilla • lemon verbena • stevia • strawberries • blackberries • blueberries • raspberries • pineapple • watermelon • cucumber • orange • lemon • lime • kiwi grapefruit • watermelon • apples • nectarines • blood orange • meyer lemon • tangerines • pomegranate
Your summer just got a whole lot sweeter! Healthy water means a happy life!
Xx. Jadan Huter