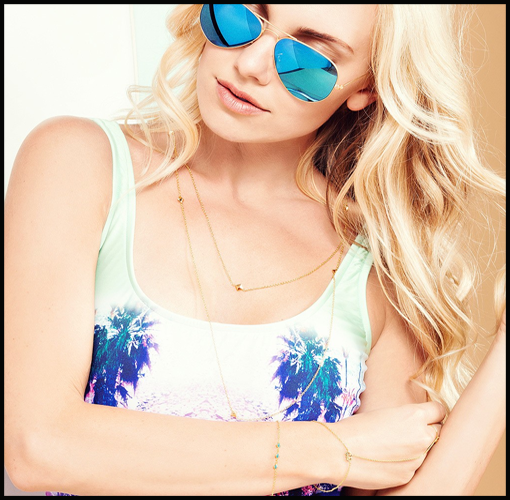 Yup. Jewelry layering is big in LA and almost anywhere else these days. We have a few not so steadfast rules courtesy of Gorjana to help us pull a look together on the run (or not) especially when we're racing out the door to work, to the beach, and getting a bit more spiffed up. Don't forget to try a bold polish or outfit to add a burst of color. It makes jewelry really pop. Great shades don't hurt either.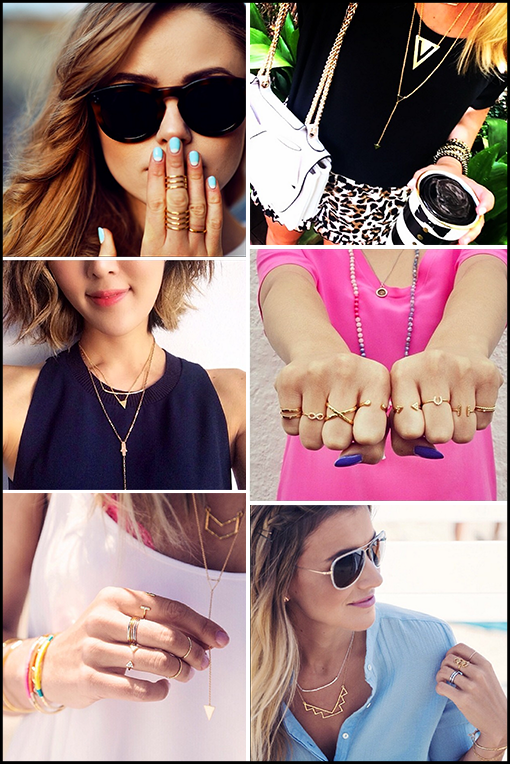 Also, a quick reminder, it's OK to mix metals (silver and gold) . There are no hard and fast rules on that anymore. So old school.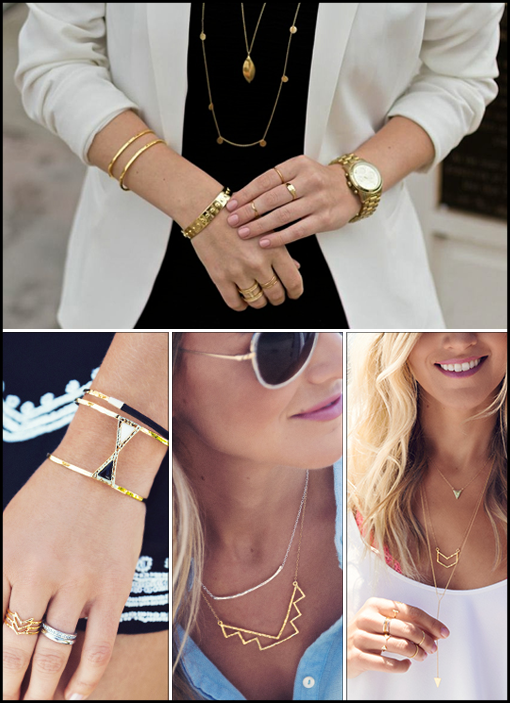 RULE #1: Choose a Hero
The 'Hero' piece should be your boldest, best piece, that your layer nicely with other delicate pieces.
These are a few of our favorite Heros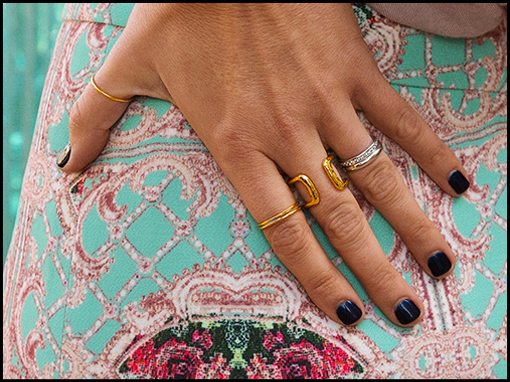 RULE #2: Dare to Mix
Don't be afraid to mix metals, textures, and mediums in your accessories. Mixing it up takes a look from two-dimensional, to truly unique and stand-out!
MIX IT UP!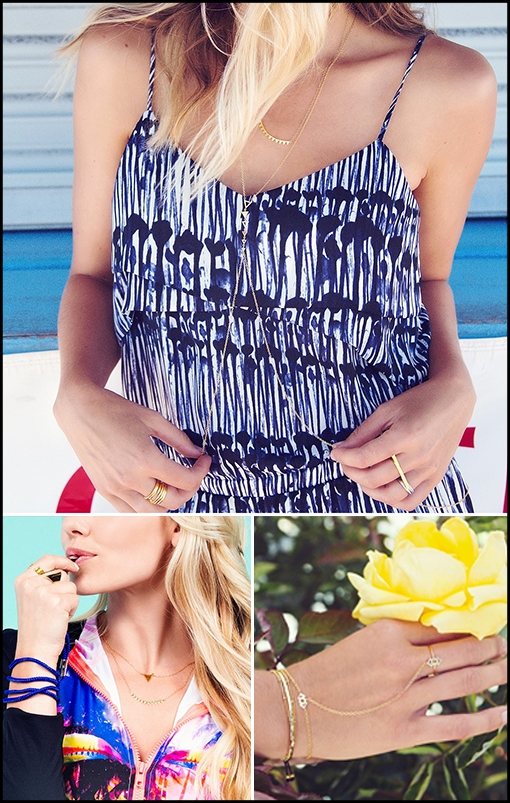 RULE #3: Multitask
Styles that are pre-layered or that can be worn multiple ways are easy to wear and make interesting fashion statements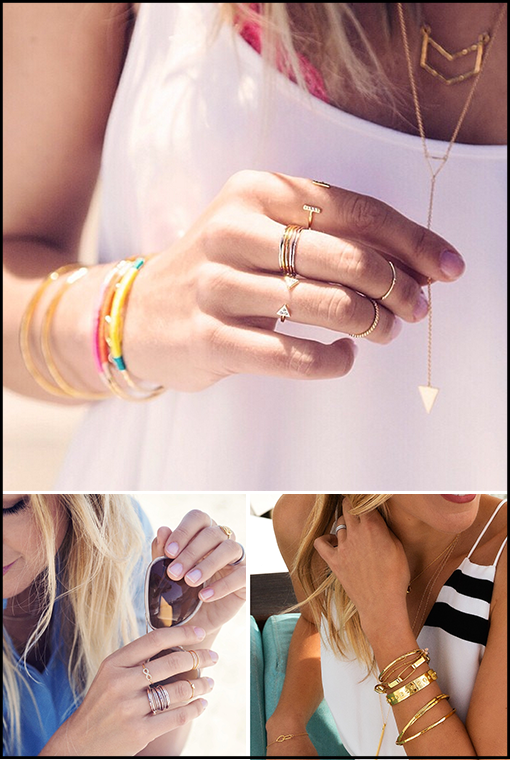 Rule#4: Stack Up or Stack Out
This law applies to bracelets and rings mostly, but we love a good necklace layered look as well! Choose to make a statement with a large stack, or spread the love across both wrists – or multiple fingers.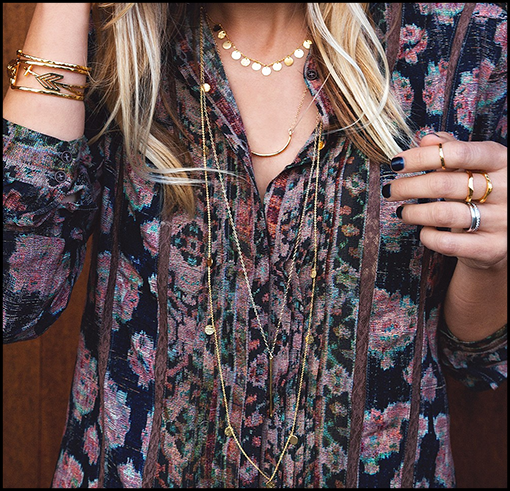 RULE #5: Pick a Theme
Lastly, our last law of layering is to always pick a theme. Whichever theme you pick, stay consistent with it. You can define a certain vibe through your layered look.