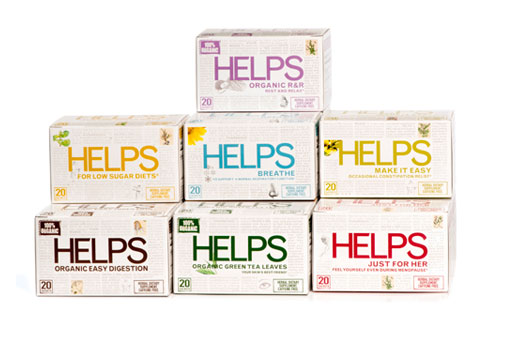 There is definitely something is in the air, and it has gotten quite a few of us down over here at The Blonde & The Brunette. Maybe it's just the change of seasons, but I just can't seem to shake the sniffles!
Thank goodness for HELPS!
Helps is a new organic tea company charting itself all the way from Spain, and into my cupboard. Served in convenient packets labeled with their exact healing effects. With seven great choices and depending on your symptoms, , you can select everyting from Breath which combines calming eucalyptus, linden, thyme and mint. The best part? That's it! There are no preservatives or additives like most other teas that carry the vague "natural flavors" ingredients.
The bright packets alone serve as instant mood boosters. What you see is what you get, and what's not to love?
Happy sipping.
helpsteas.com
Xx. Jadan