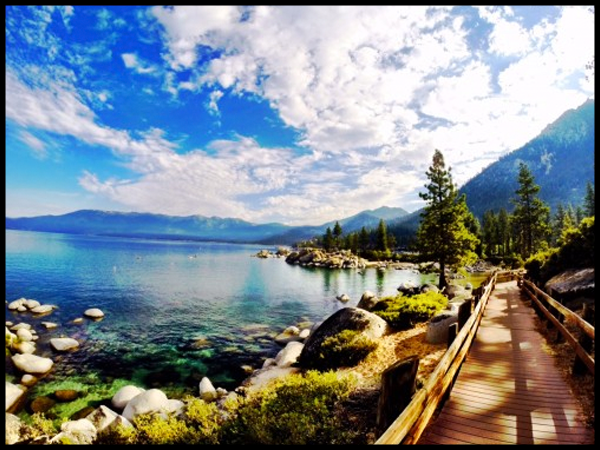 Forget glamping…I found something even better for the coming winter!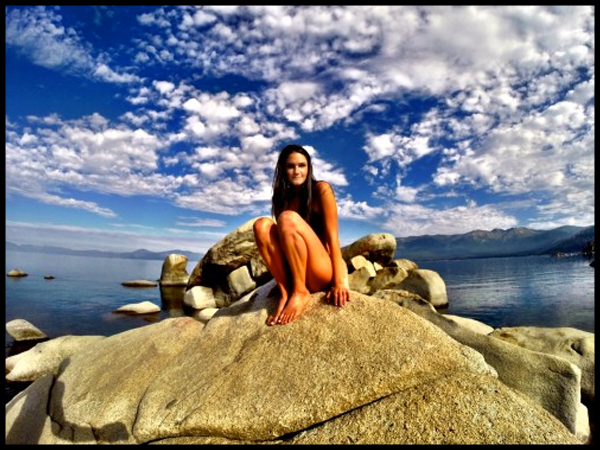 Last weekend, my honey and I decided to get out of LA and take in the best nature has to offer while enjoying our anniversary. I had never been to Tahoe. and heard about a great new hotel that just recently opened. It seemed like the place to be!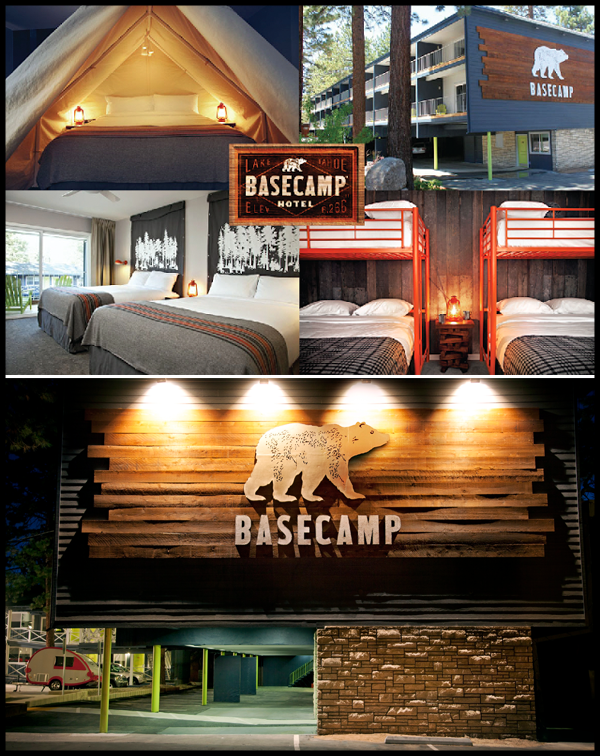 Upon arrival, the first thing you notice when you walk into Basecamps cozy lobby is their even cozier couches! Then, naturally, my eyes went immediately to the adorable bar! Their decorative style is quite similar to mine, minimal rustic chic. Let's not forget the awesome "Get Lost" sign above the front door!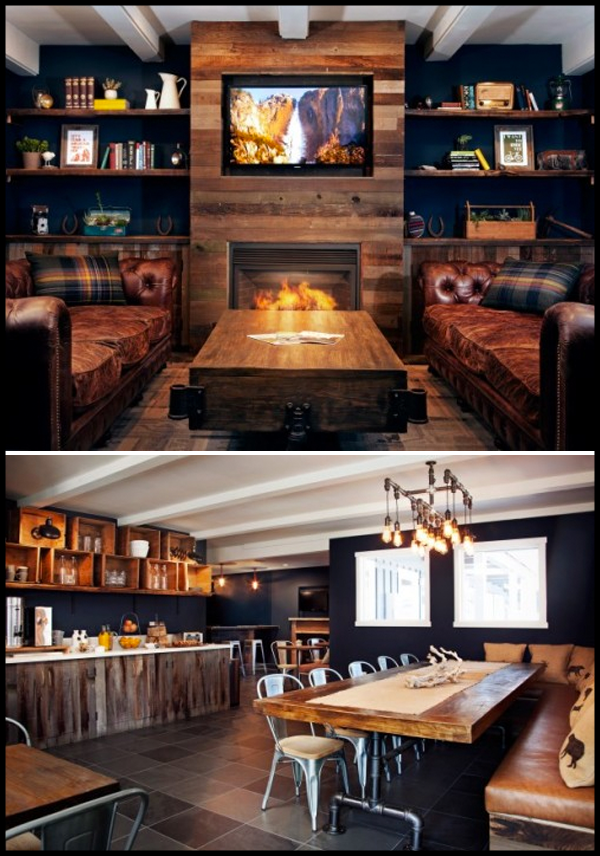 Now to our room! We were lucky enough to book the most talked about room at the Basecamp Hotel, The Great Indoors room. With a carpet that looks like grass, retro wallpaper reminiscent of a forest, a faux campfire, a kingsize bed sheltered with a canvas top, and glow in the dark stars on the ceiling, who needs to go camping?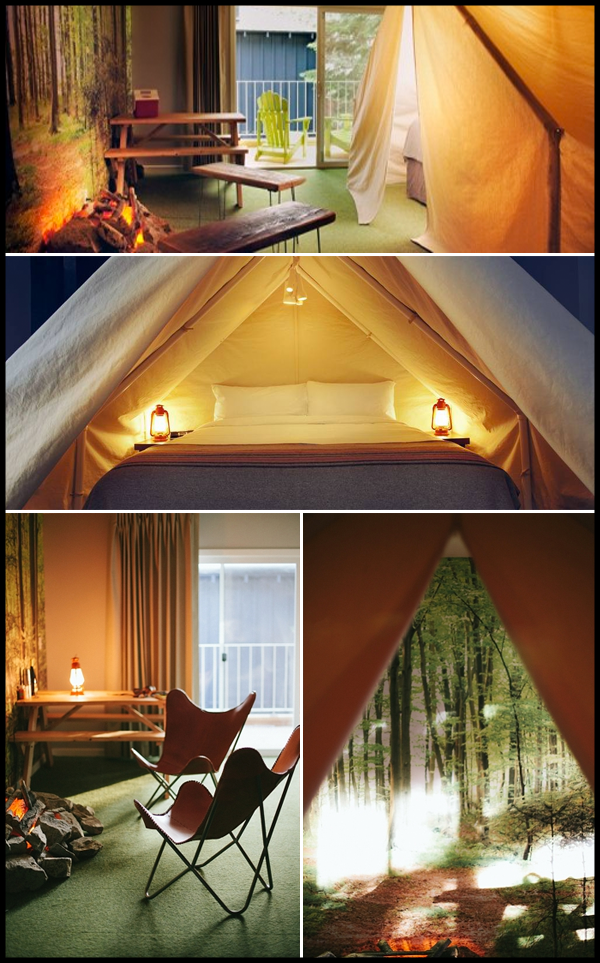 Outside, and into the common area, you can find an outdoor deck and gas fireplace perfect for enjoying s'mores and an upper deck with a spa under the stars (the real stars).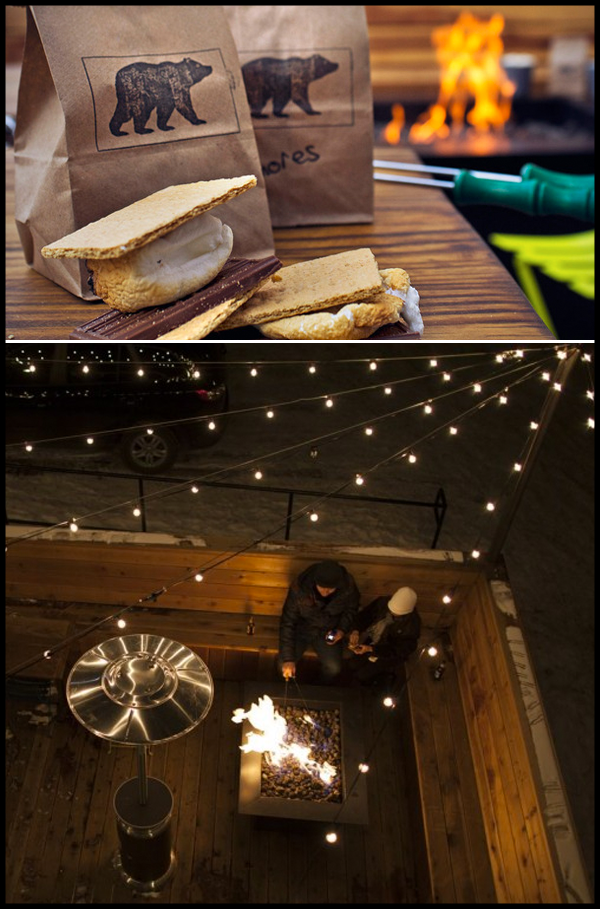 After enjoying the hotel and all it had to offer, we were pleasantly surprised to find we were walking distance to numerous restaurants, shops and most importantly beaches! For all you hopeless romantics out there, Basecamp is situated right next to the boarder of California and Nevada, which means, you can be in two places at once! Any Walk To Remember fans out there?
It goes without saying, if you're looking for a new place to explore, and you've never been to Lake Tahoe, I can not recommend this place enough!
Xx. Jadan