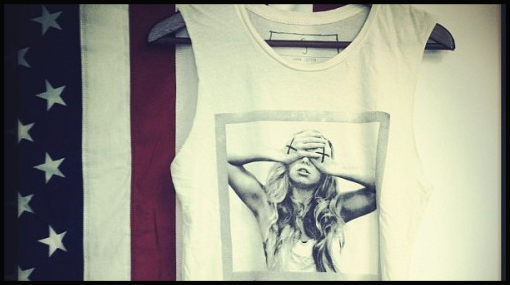 I've never been much of a T-shirt or tank top girl (I can't seem to stray from the classic dress) but ever since discovering Hips and Hair, a new company on the t-shirt scene, I had to add a few to my closet collection!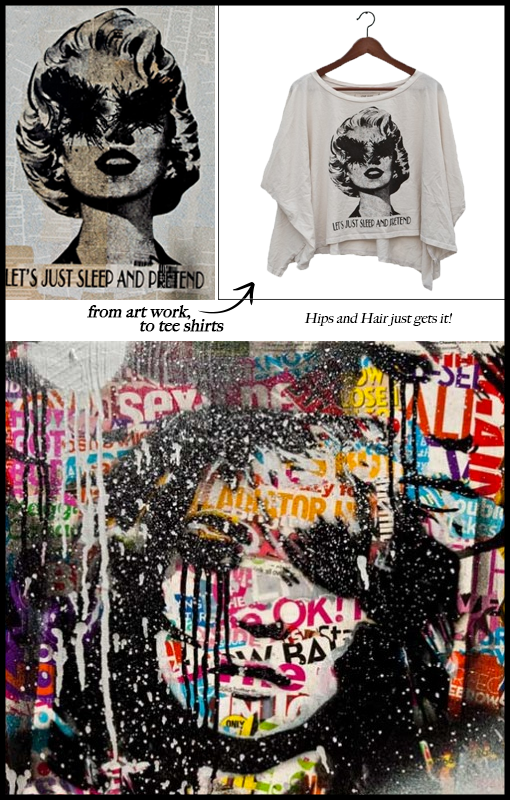 The new cult favorite combines stencils with images of pin-up girls and newspaper collages dripping with paint splatter on to super soft and vintage-y feeling tees (and tanks). My favorite! Their work explores pop-culture beauty with a new-wave feel. They sell the original canvas pieces, as well as their screen-printed t-shirt designs so you can choose to hang their art on your wall, or take it to the street.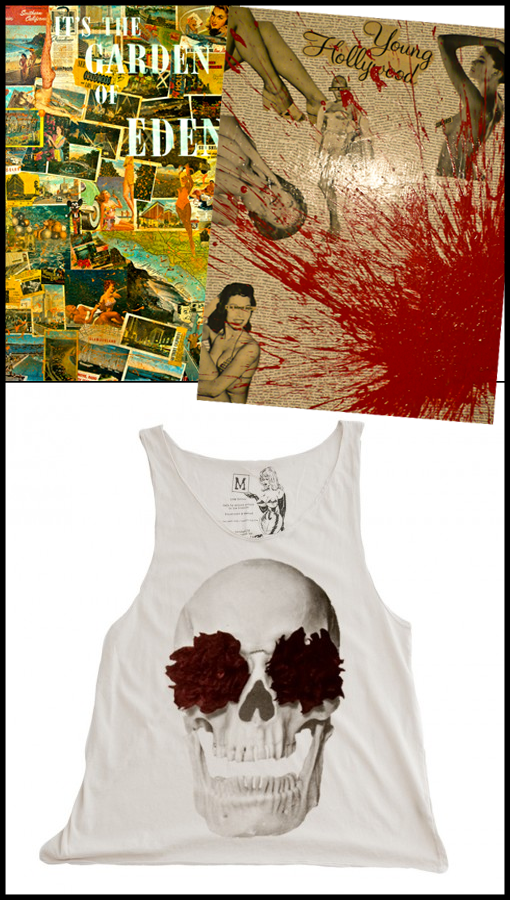 Hips and Hair even went so far as to tell the B & B, "When it comes to popular culture, our work most often time despises, sometimes celebrates, and frequently finds itself in the middle, hypocritically showing how obtuse and frivolous it all is, while simultaneously celebrating its shiny allure." Got that!
So bottom line, our style tip is with summer time finally here, your tee is the best way to make a statement with any kind of denim short or jean. Hips and Hair to look or to wear.
Xx. Jadan