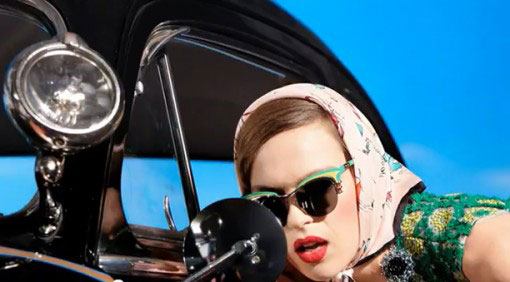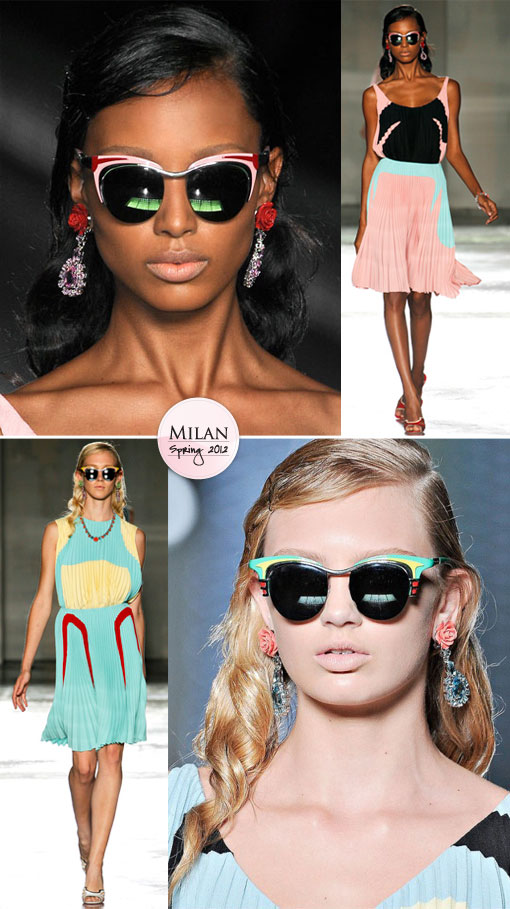 It's a hot summer day. The top's down. There is an electricity in the air…your mind turns to…accessories, right? Well, mine does. So I am already projecting a hot August day and Prada has caught my attention big time.
I'm not sure they are in stores yet, but I think they are about to arrive. I am obsessed with Prada's "Deluxe" sunglasses from the S/S 2012 Runway Show. Maybe because we are such a car culture in LA, I've always been a fool for silver-mirrored sunglasses and these are perfect in the aquamarine and yellow pineapple for blondes and the red with the dusty pink accent smolder. Neiman Marcus just featured them in their May Look Book, so my guess is they are on their way to a few select stores. Priced at $430, these are not for the faint of heart.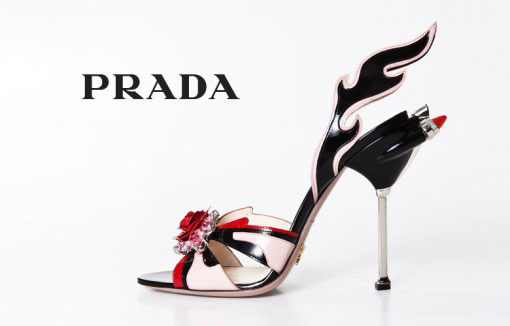 If you dare, you can really ramp things up with Prada's jeweled-tone "flame shoe", for $1,450, which is based on an interpretation of the a classic 1959 fin-tailed Cadillac. Start your engines!
NJ Goldston, The Brunette