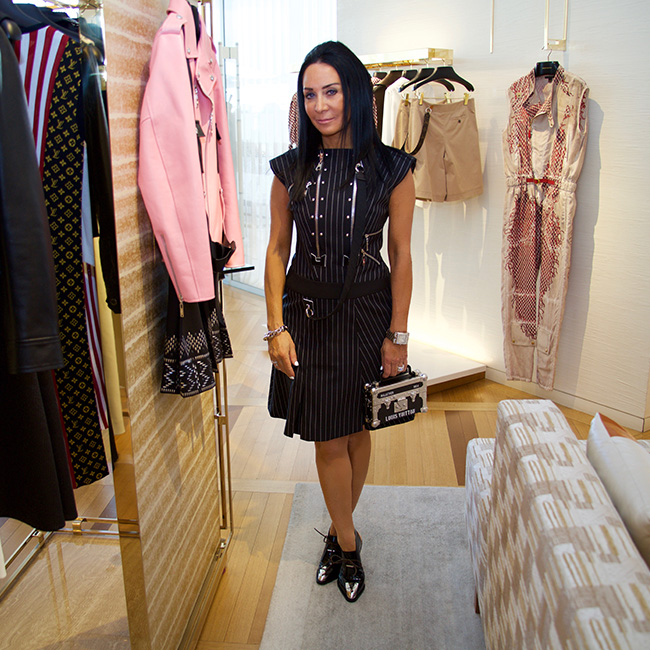 Sometimes I am so busy juggling everything I just don't get the chance to share everything—especially something pretty wonderful. Shame on me. So I'm doing an Oscar week throwback. W Magazine and Louis Vuitton (a big honor) asked me, along with my good friend, Christine Chiu, to host a pre-Oscar by-invitation only luncheon event with Andrea di Lorenzo, Louis Vuitton's Women's Ready-to-Wear Director. We all gathered to celebrate the new Spring Summer 2016 collection that, frankly, is considered one of the top collections of the season. The connection. Christine and I were both front row in Paris last October for the sensational SS16 show. Another tidbit. Andrea is the right hand to the fabulous LV Women's Creative Director, Nicolas Ghesquiere, and directs the atelier. He's already busy working on the gowns for Taylor Swift and Alicia Vikander for the upcoming Met Gala.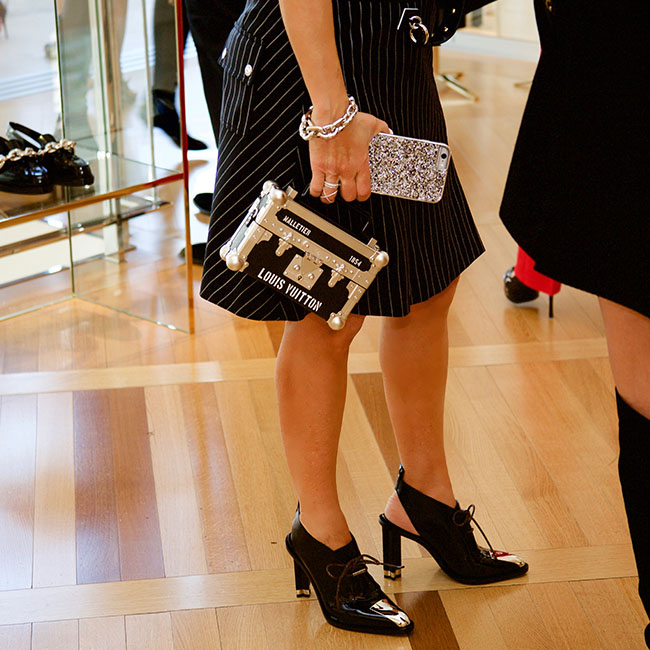 In the midst of all that, the recent LV FW 16 show, and the upcoming Cruise show (possibly in Rio), Andrea winged his way in, via Toyko, just for the luncheon. Held on the terrace (for the first time ever) of the flagship Beverly Hills store, we entertained notable guests including my dear gal pals Kris Jenner, Kay Saatchi, Rochelle Gores Fredston, Shari Glazer, Angelique Soave, Susan Casden, and Julia Sorkin. Of course Christine and I were both in head-to-toe LV from Spring. Christine opted for one of the futuristic looks from the collection while I went a bit more cyberpunk including carrying my very, very exclusive DJ Petit Malle handbag. Many of the guests went with leggy looks and sleeveless shifts for the unseasonably warm day. Kris Jenner went with a dazzling metallic sequinned Louis Vuitton look from the Fall 15 collection before she went on to her much talked about appearance at the Ellen DeGeneres Show later that afternoon. That's what good friends do. They support each other and show up.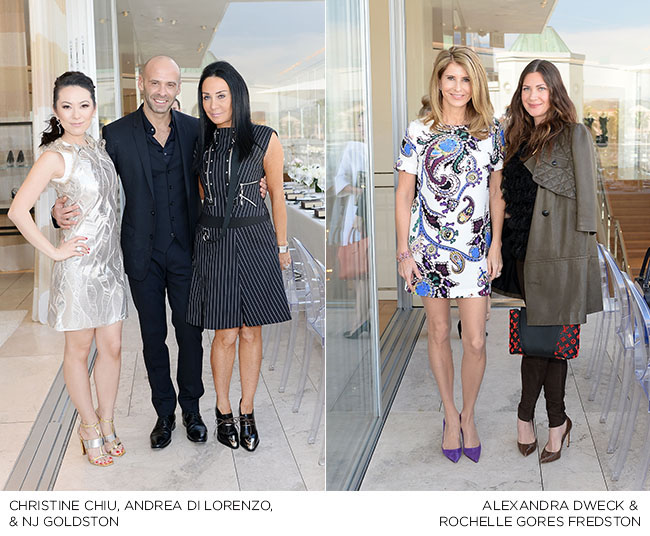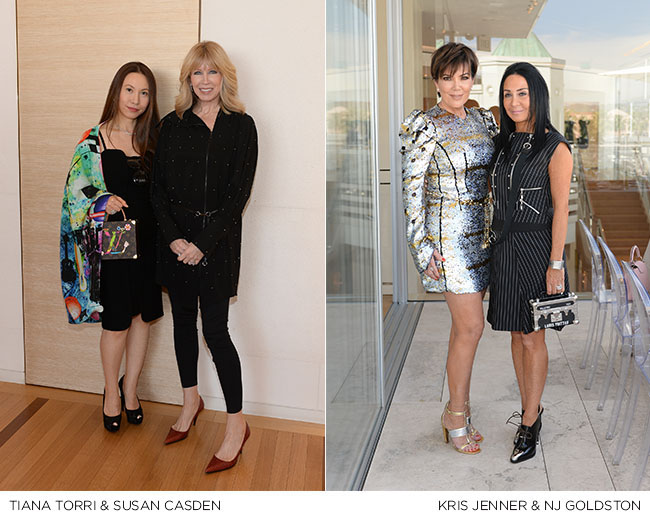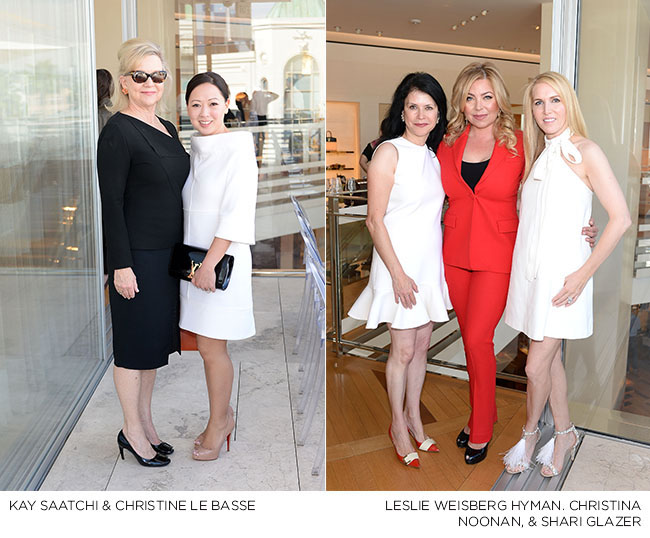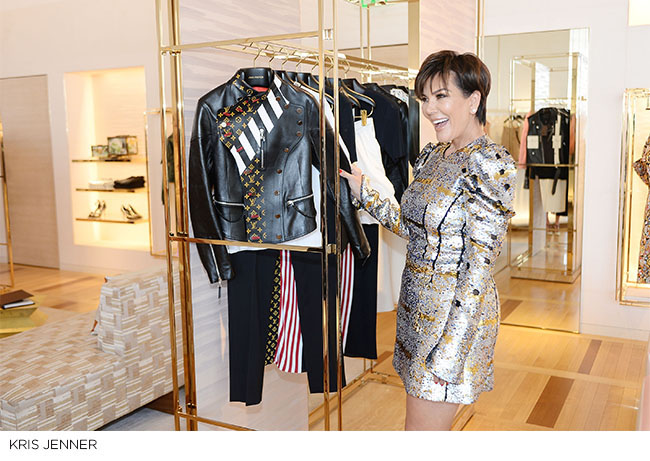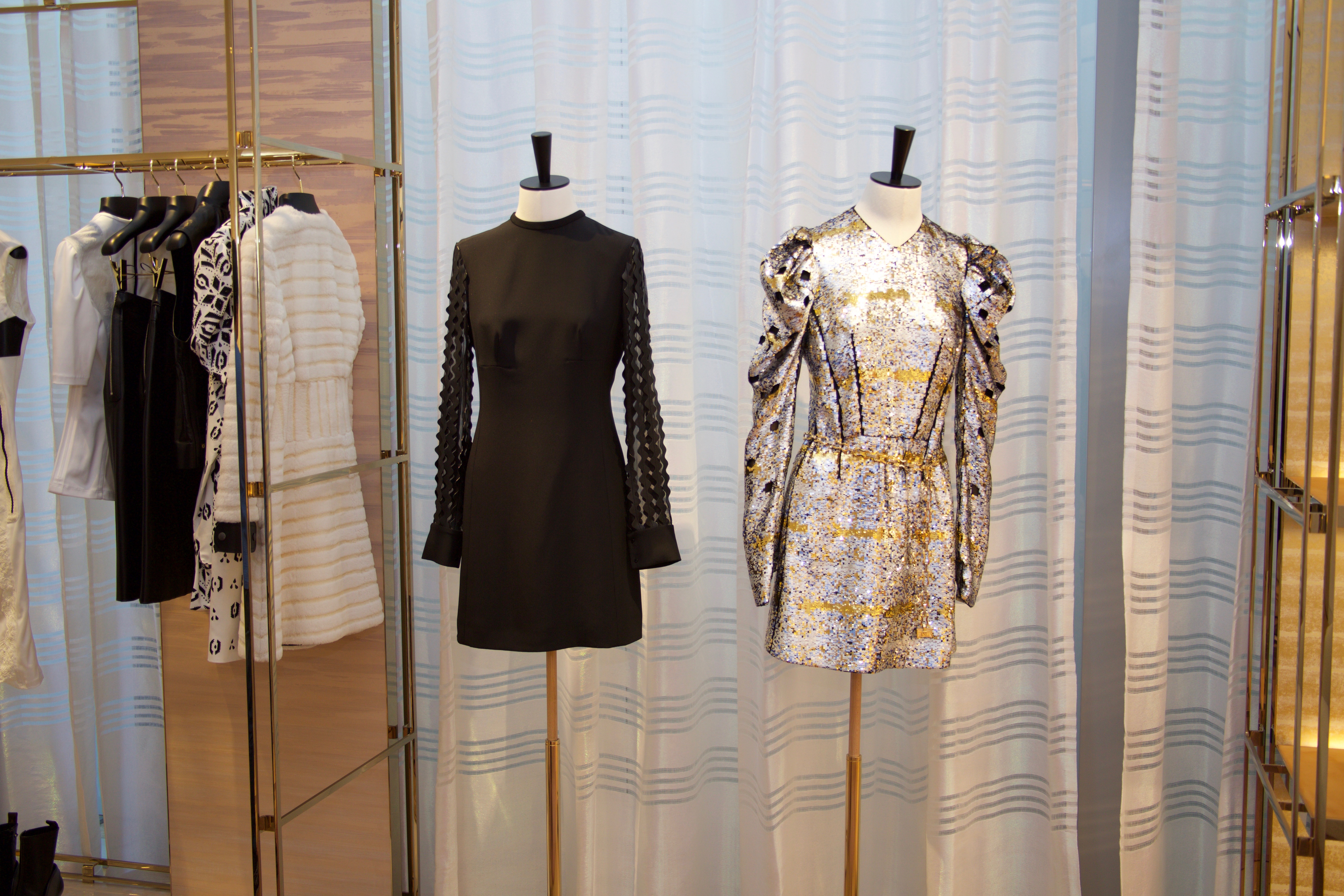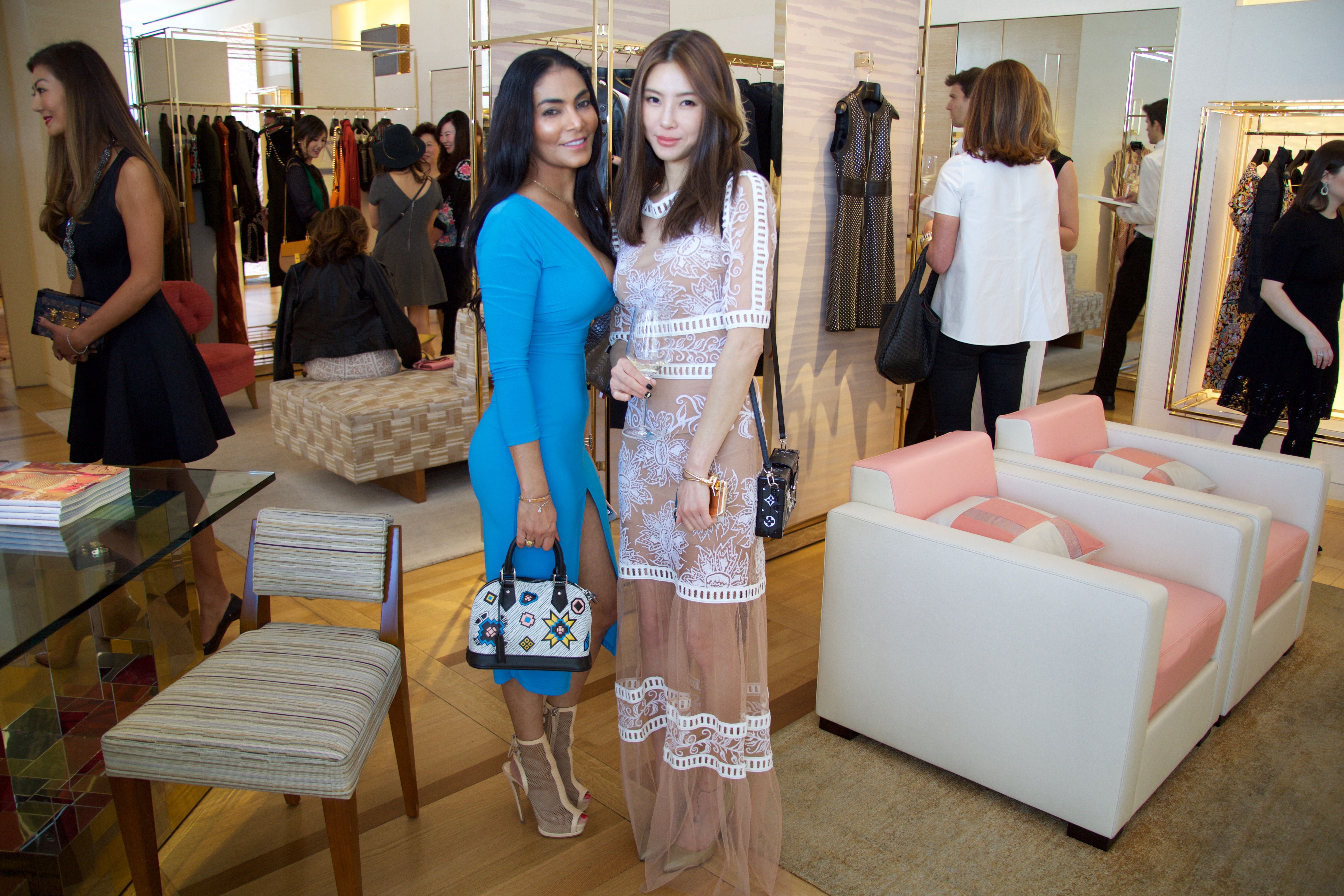 Everything was quite informal. We all mingled before and after lunch with so many of the hand picked guests spending special time with Andrea and getting unique insights into the collection. Another surprise was Tracy Morgan, in LA for his upcoming post-Oscar appearance on the Jimmy Kimmel Show, he suddenly stopped by with his stunning wife, Megan Wollover, and their entourage to spontaneously camp out with us. It was just that kind of wonderful day.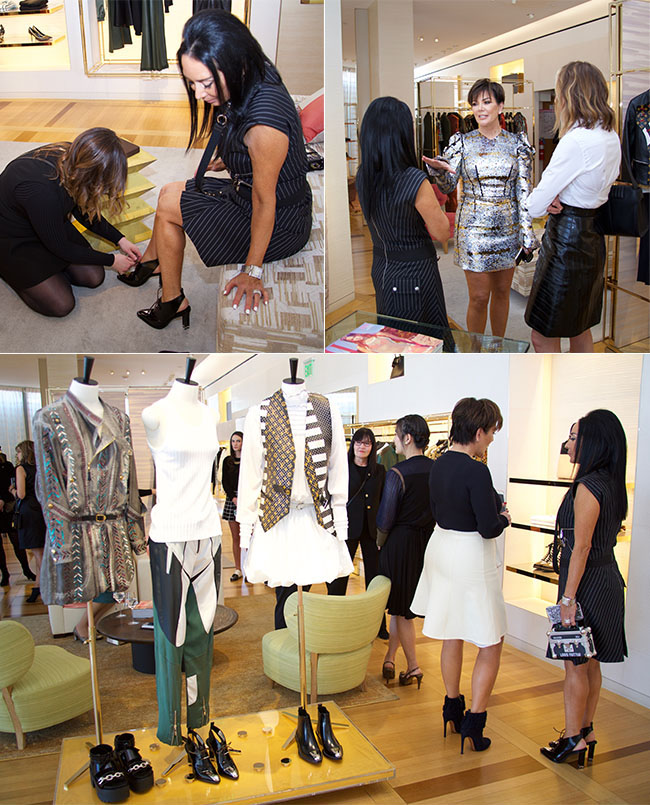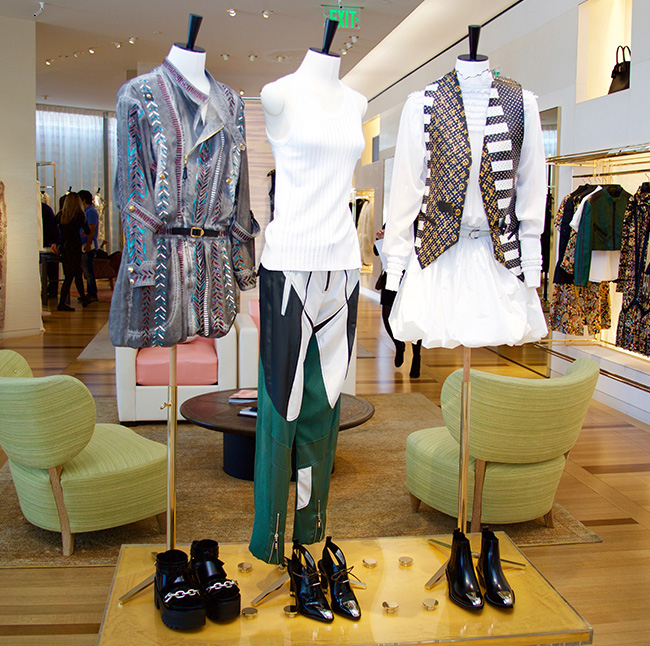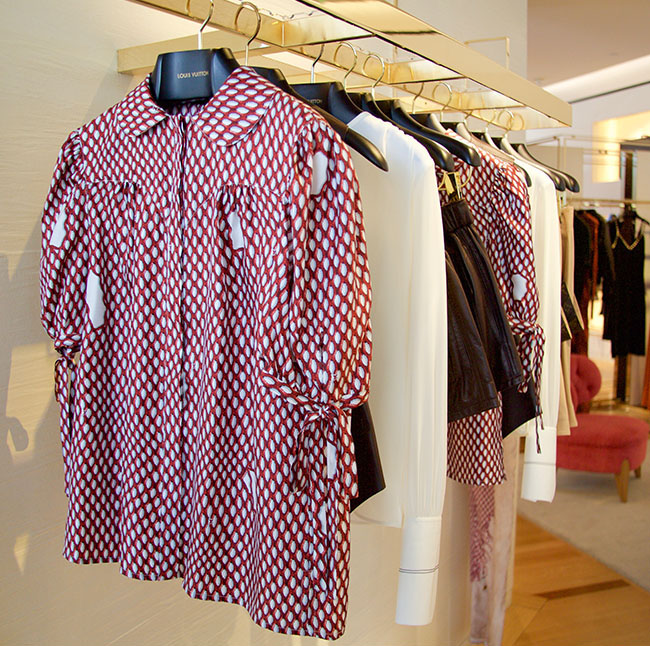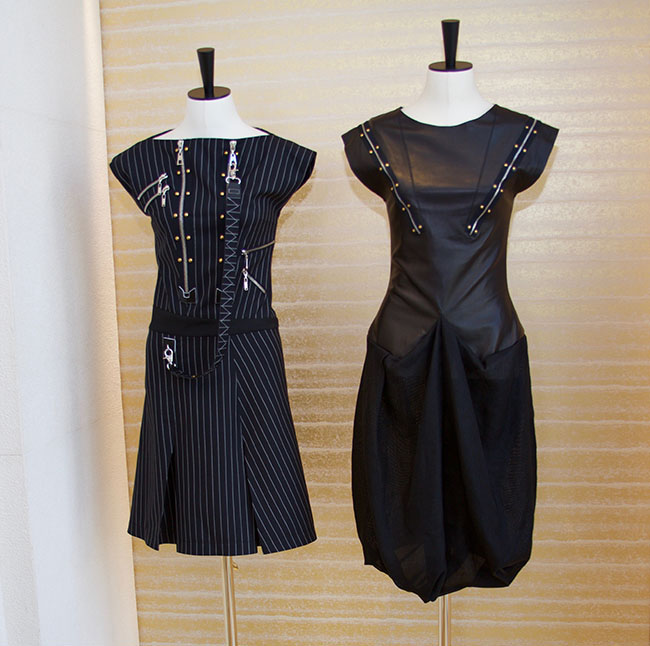 Guest favorites included the moto jackets and dresses, metal embroidered skirts, laser cut leathers along with sought after accessories. Teh cyber crown form the runway show was even specially flown in for the event.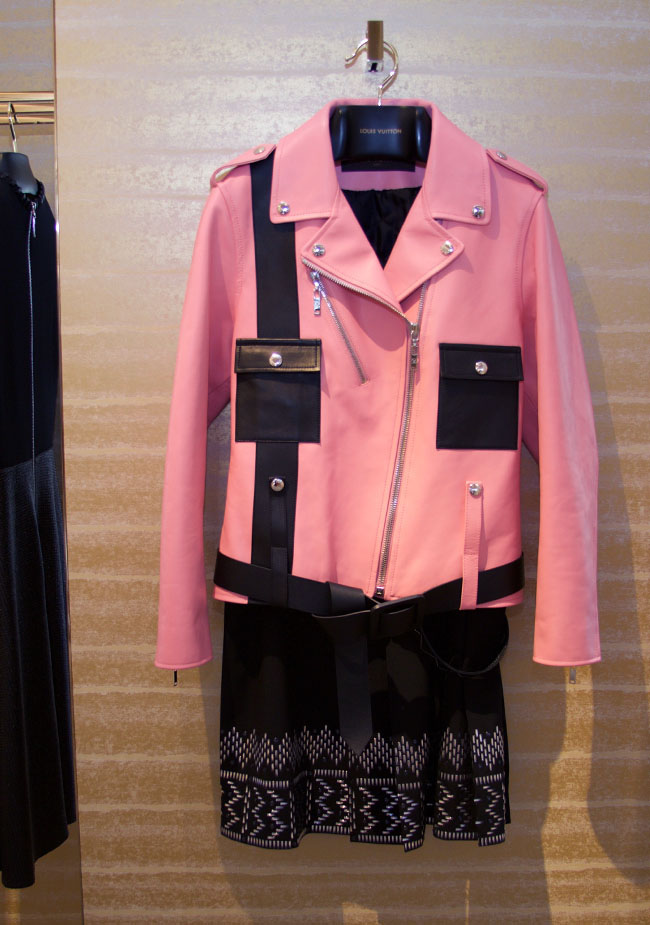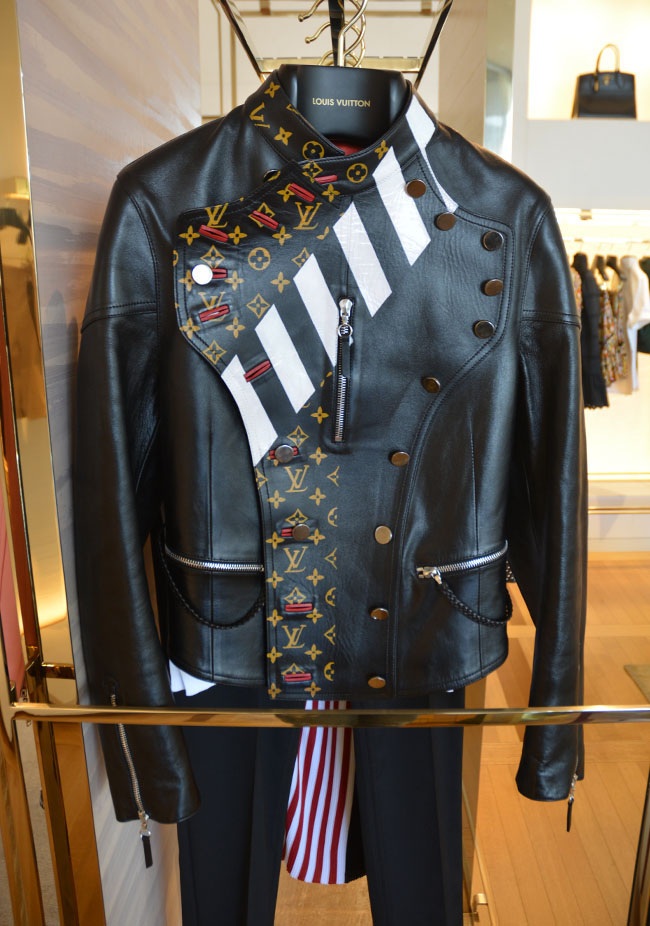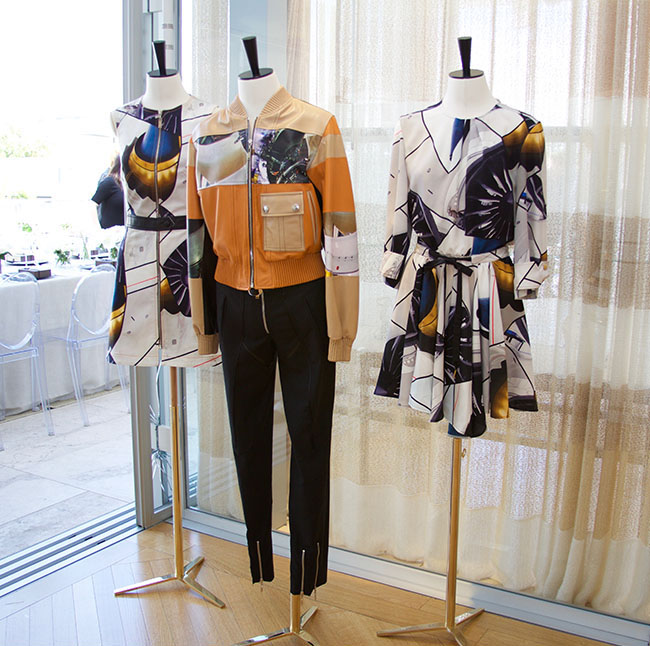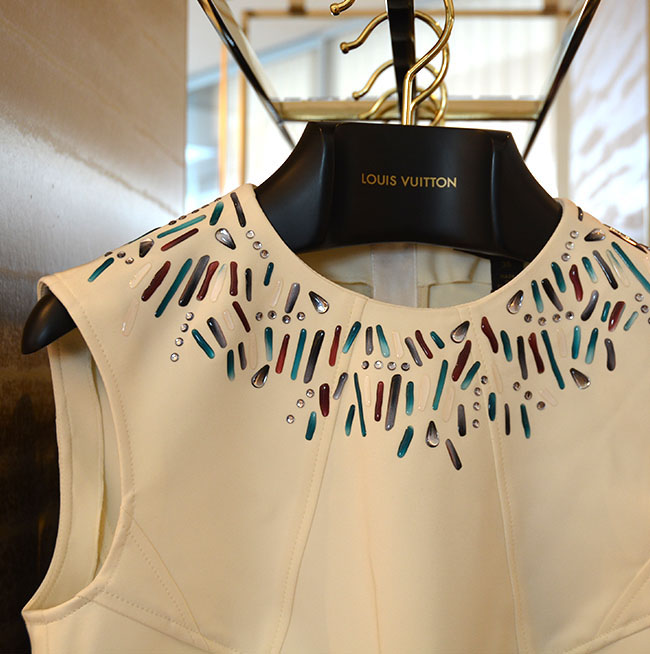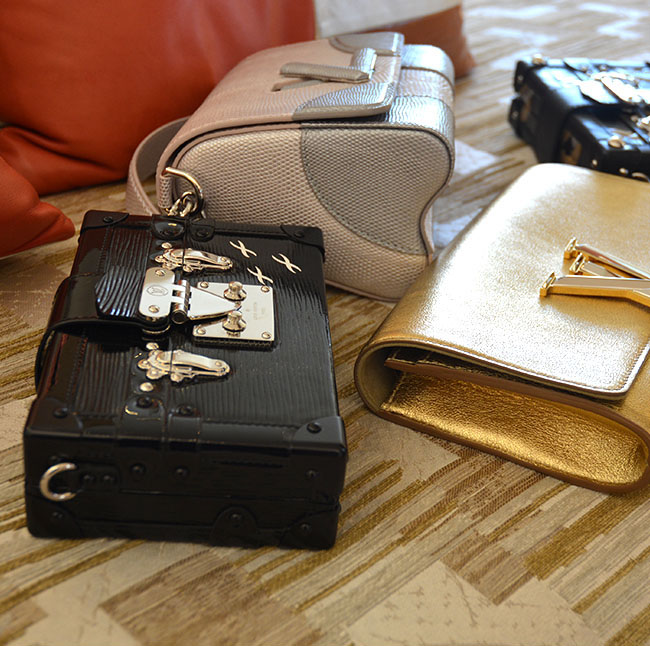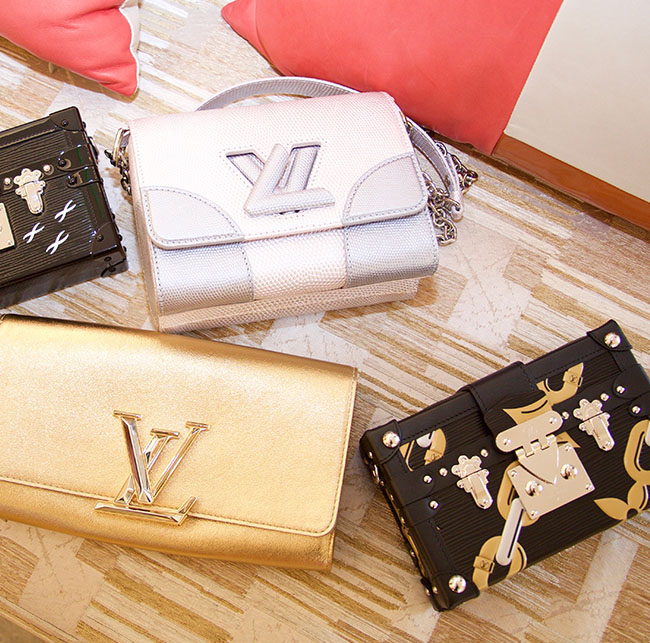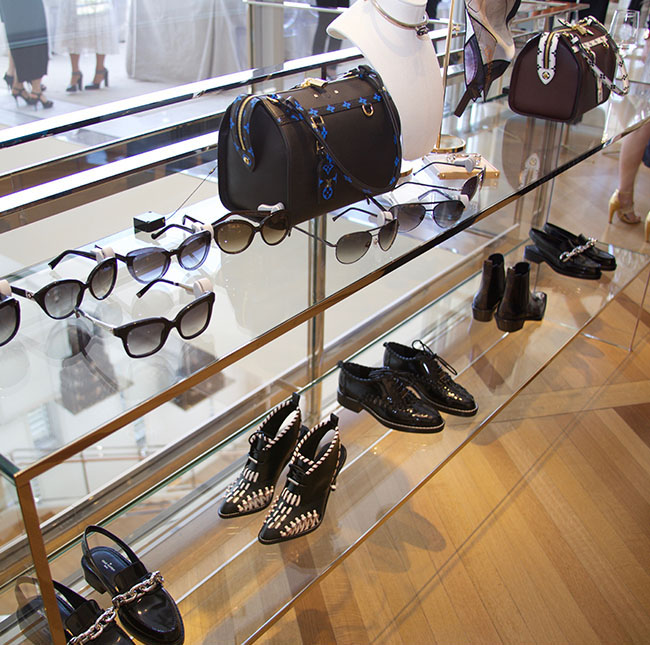 We all finally made our way to the terrace and talked non-stop for over two hours. No speeches. Just great conversation and I swear I didn't see anyone texting. As you might suspect, the three course menu was as elegant as the clothes. Vichyssoise with purple potato and oestra caviar. An entrée of truffled chicken breast. A dessert trio of a petite white chocolate tart, a mini coconut cake, and a crème brûlée. We even enjoyed a special champagne selection with each course including Dom Pérignon.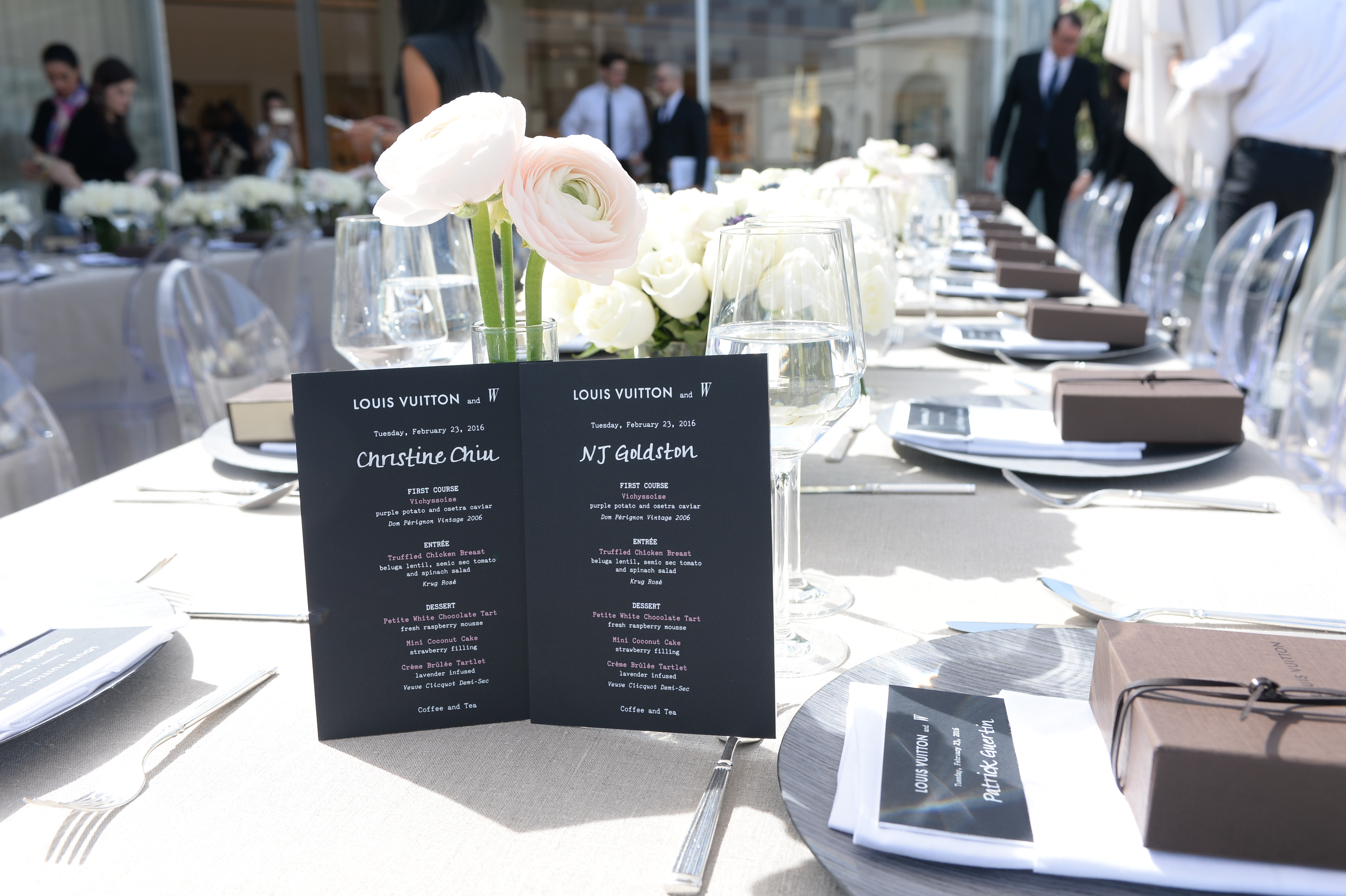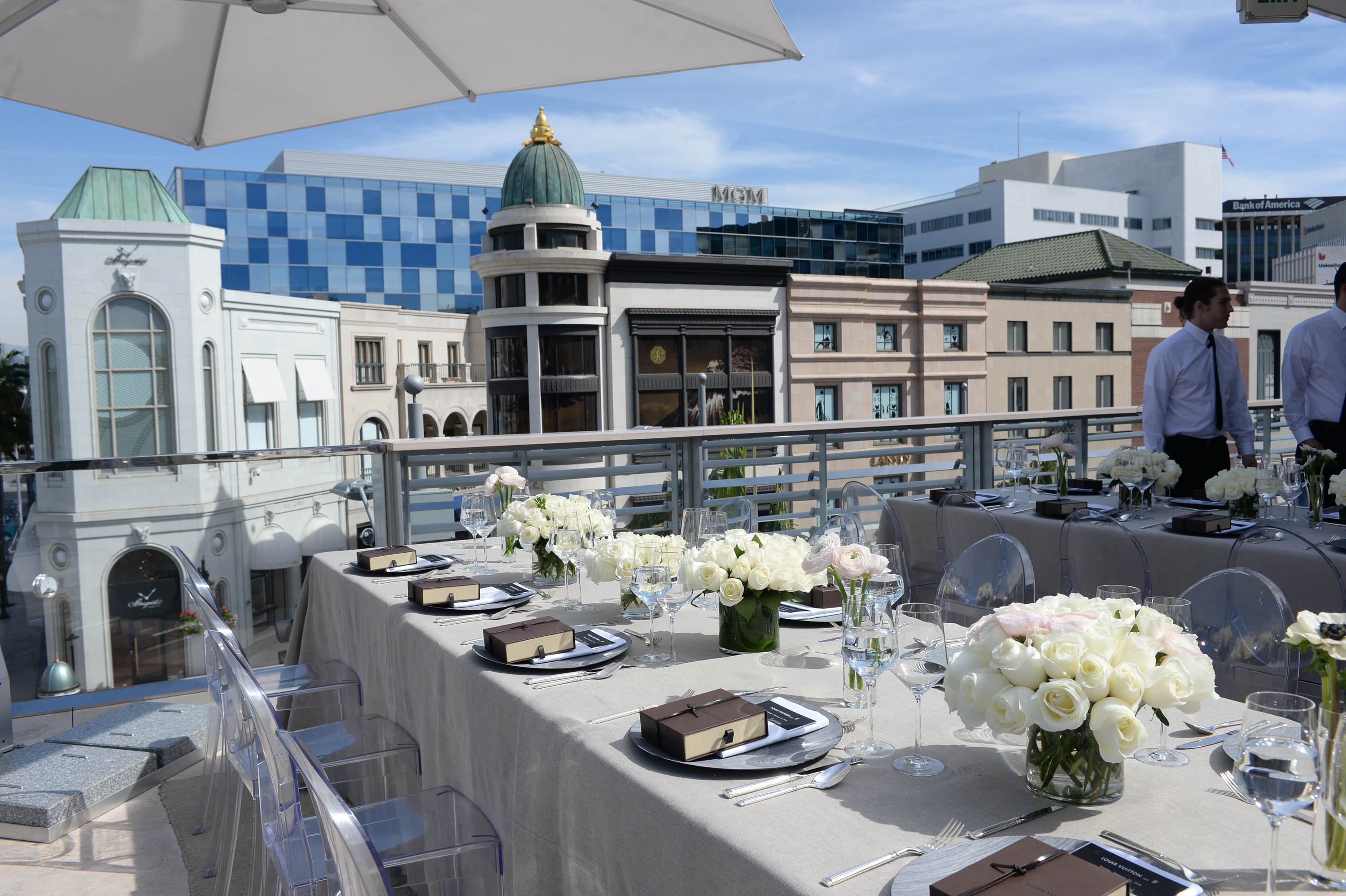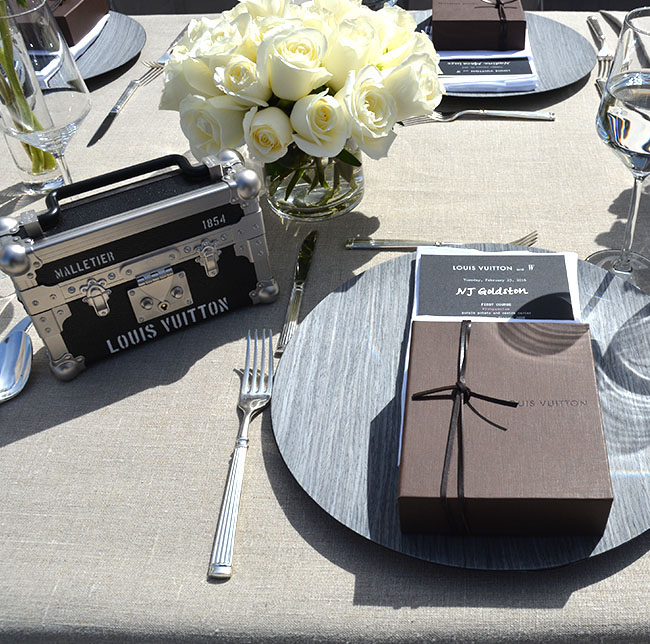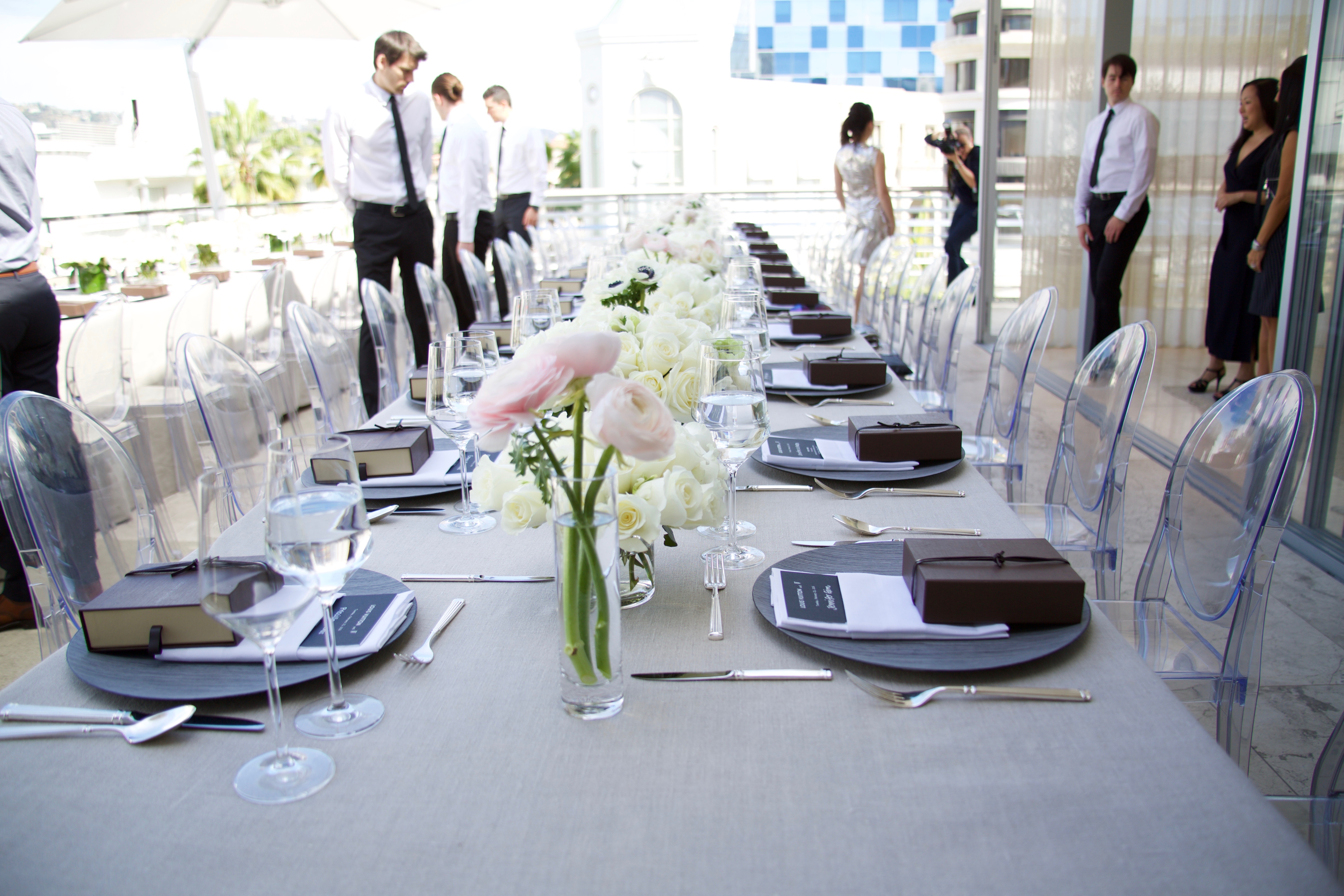 The final touch? Each guest received their very own custom Louis Vuitton Luggage tag as a special thank you. Thank you Louis Vuitton and a special thank to all our guests for joining us. It was a truly memorable afternoon.
With Love From Beverly Hills,
NJ Goldston, The Brunette
(Photo: Stefanie Keenan/Getty Images for W Magazine Courtesy Louis Vuitton ) BnB Photo Team: Lauren Cheek, David Soriano and Jadan Huter of The Blonde & The Brunette